An STV News investigation has found increasing reliance on food banks in Scotland's schools – with nearly 180 in just half of the country's schools.
The findings come as more than a million Scots have suffered from food insecurity in the last year.
The Trussell Trust charity said it's most in-depth study of the problem in Scotland found that some families ran out of food, cut meal sizes or went hungry when they ran out of money.
Craigie High School in Dundee is just one of 19 schools in the local authority providing a food larder for their pupils and families.
Headteacher Andrena Waghorn said: "There's always been an issue, I think Covid has probably exacerbated that situation.
"The important thing is that young people are coming to school ready for learning.
"If families are struggling, they can get in touch with the school or when they come in and visit the school, they can pick up something from our larder that's here.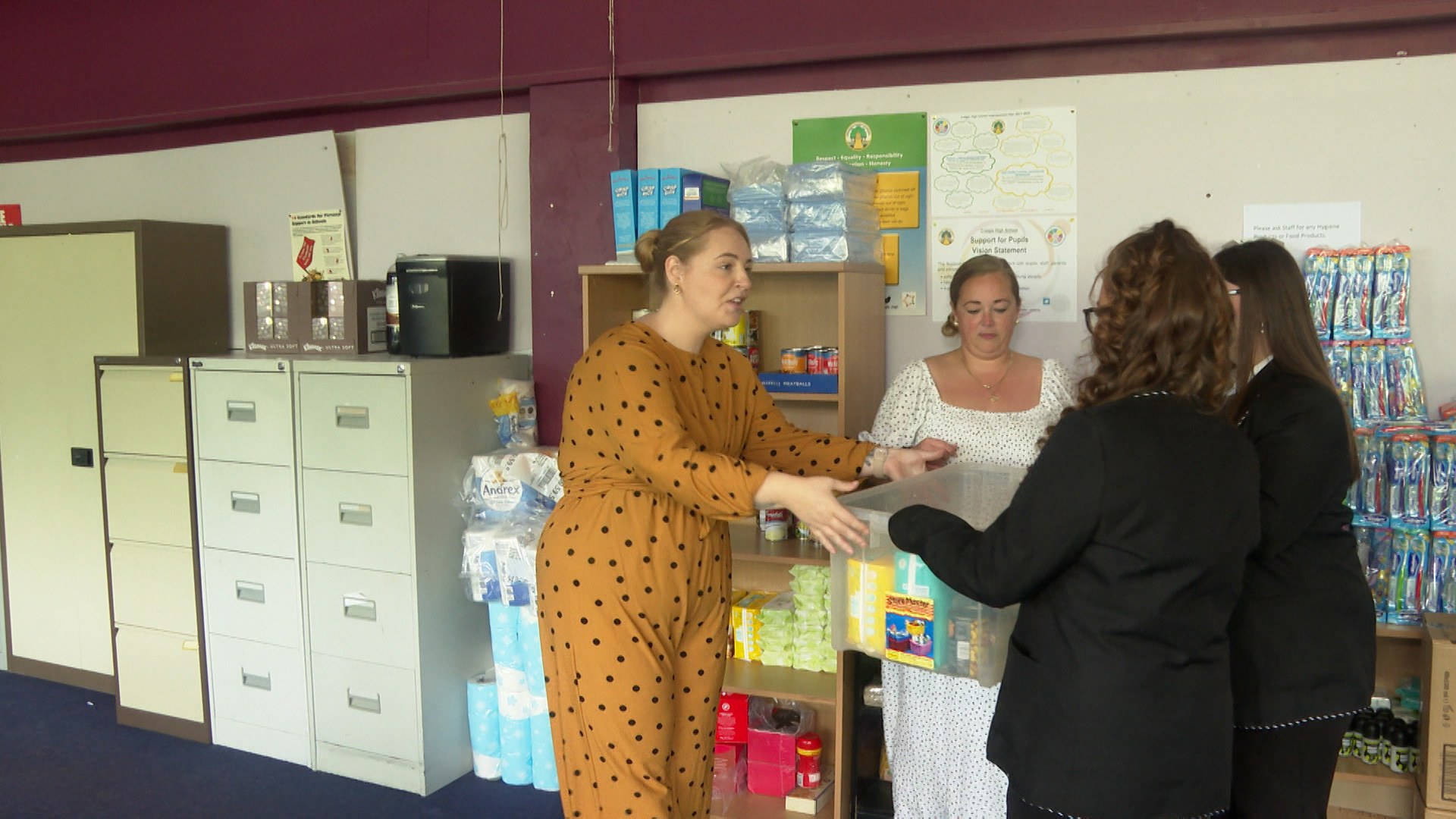 "It's non-judgemental, there's no issue, we just want to support our families the best we can."
STV News asked all 32 councils how many of their schools had foodbanks and 18 have at least one. Only seven smaller councils don't have any.
Edinburgh has 28 foodbanks in schools, West Lothian has 22. There are 19 in Dundee; 14 in schools across Aberdeenshire and 13 in Falkirk.
As schools head off on their six-week summer break, teachers are worried about the effects food insecurity will have by the time they return in August.
The Educational Institute of Scotland, Scotland's largest teaching union, has called for free breakfast and lunch to be provided for every child at school.
General secretary Andrea Bradley said: "What we should be seeing is government intervention such that no child is going hungry any day of the week and there should be universal free provision of breakfast for every child and lunch for every child."
Education secretary Jenny Gilruth said: "Too many children in Scotland are facing poverty as a result of UK Government policies – with the likes of the benefit cap disproportionately impacting families with children.
"We estimate that reversing key UK Government welfare changes would lift 30,000 children in Scotland out of poverty.
"Already, Scotland has the most generous free school meal provision in the UK, with all primary school pupils in primaries one to five, all children in special schools and eligible pupils in primary six to S6 benefit from free school meals in Scotland – saving families £400 per child.
"But we are determined to go further and are committed to expanding Free School Meals to all pupils in primary six and seven by the end of this Parliament."