Frontline policing is being "eradicated" as Scotland's communities face a postcode lottery in local cuts, figures have revealed.
Hundreds of officers have been lost from divisions across the country over the last three years with some areas seeing a decrease in numbers by as much as 14%.
Scotland currently has 16,600 full-time equivalent officers. Of these, 12,193 were assigned to one of Police Scotland's 13 local divisions.
1919 Magazine, which carried out the data analysis, said that represents a fall of 575 (4.5%) from 12,768 in March 2020 – the highest number recorded since the force was created in 2013.
Dumfries and Galloway was the worst hit of any region with the number of officers decreasing from 406 in 2020 to 349 this year – a 14% drop.
Numbers in the North East were down 8% to 1056 while the Tayside division fell by 7.2% to 915.
Glasgow saw a smaller decrease of 2.5% to 2489 officers while there was no change in the Highlands and Islands (668).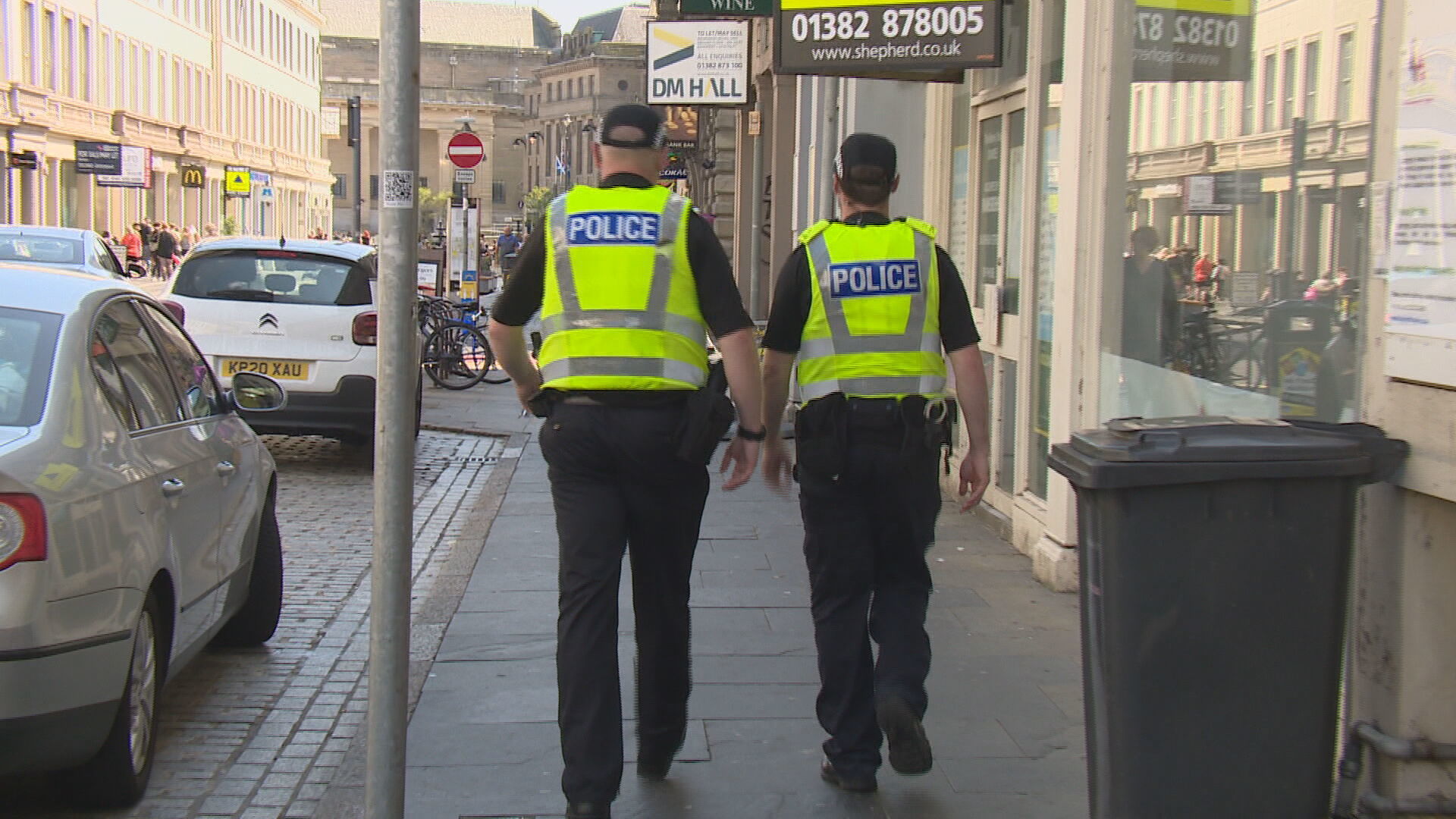 The Scottish Police Federation warned the trend is set to continue with the country facing a loss of more than 1,000 police officers over the coming years.
David Threadgold, chair of the group, told STV News: "We may lose a further 1,100 police officers or around about that figure over the next four years in Scotland.
"That is simply not acceptable for the Scottish Police Federation, the police service of Scotland or anyone who lives in Scotland, because the only consequence of that can be reduced service to the communities and communities in Scotland being less safe than they are at the moment."
Scottish Police Federation general secretary David Kennedy said the cuts are damaging the "bond" police have with communtiies.
He added: "Community officers go to events, get to know children, the parents, and they get to know the criminals.
"This all makes a positive difference, but when you take it away the barriers come up and rather than policing by consent, it becomes a force rather than a service.
"For the officers themselves, the eradication of the frontline means it's a struggle for them to get their annual leave and go to the events in the community that are so important.
"We're not a pro-active service anymore, it's just reactive, and that makes a difference in the longer term."
A spokesperson for the Scottish Government said the administration has invested more than £11.6bn since the creation of the single force in 2013.
"Police Scotland is a vital service which is why, despite difficult financial circumstances due to UK Government austerity, we have increased police funding year-on-year since 2016/17, with £1.45bn being invested this year," they said.
"There are over 350 more officers than in 2007 and around 1,480 new recruits have joined Police Scotland since the beginning of 2022.
"Scotland continues to have more police officers per capita than England and Wales and, following the agreed pay deal of 12% over two years, our officers continue to be the best paid at all levels."
Full list of local division cuts
Argyll and West Dunbartonshire (L division) – 1.8%
Ayr (U division) – 4%
Dumfries and Galloway (V division) –14%
Edinburgh (E division) –5.2%
Fife (P division) – 4.5%
Forth Valley (C division) – 6.6%
Glasgow (G division) – 2.5%
Highlands and Islands (N division) – no change
Lanarkshire (Q division) – 3.1%
Lothian and Borders (J division) –5.4%
North East (A division) – 8%
Renfrewshire and Inverclyde (K division) – 2%
Tayside (D division) – 7.2%
STV News is now on WhatsApp
Get all the latest news from around the country
Follow STV News
Follow STV News on WhatsApp
Scan the QR code on your mobile device for all the latest news from around the country