Boris Johnson has addressed world leaders at COP26 by comparing the need to tackle climate change to James Bond's attempts to disarm a doomsday device.
The Prime Minister spoke at the opening ceremony of the summit in Glasgow shortly after US President Joe Biden arrived in the city.
He told those assembled that the "tragedy" is that "this is not a movie and the doomsday device is real".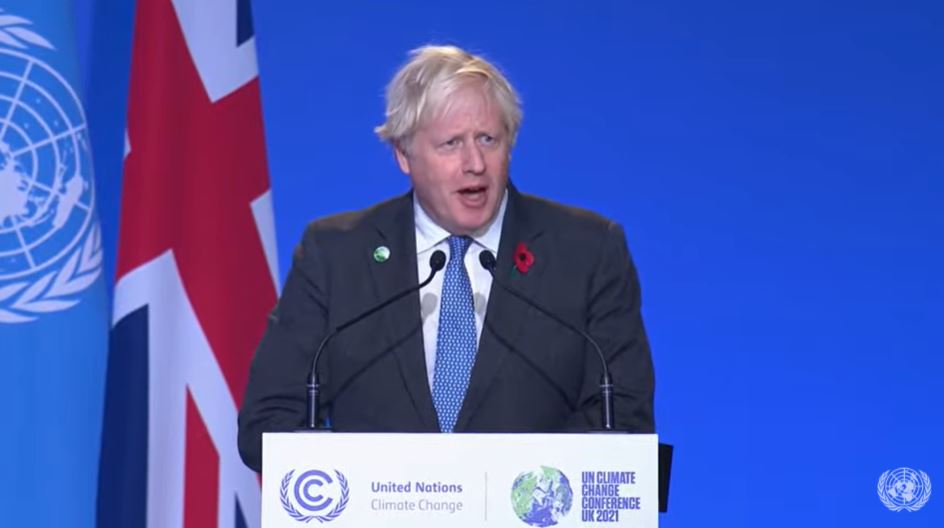 "Good afternoon everybody, welcome to COP, welcome to Glasgow," Johnson said in opening his speech.
"And to Scotland, whose most globally famous fictional son is almost certainly a man called James Bond.
"Who generally comes to the climax of his lucrative films strapped to a doomsday device, desperately trying to work out which coloured wire to pull to turn it off, while a red digital clock ticks down remorselessly to a detonation which will end human life as we know it.
"And we're in roughly the same position, my fellow global leaders, as James Bond today.
"Except that the tragedy is this is not a movie and the doomsday device is real.
"And the clock is ticking to the furious rhythm of hundreds of billions of pistons and turbines and furnaces and engines with which we are pumping carbon into the air faster and faster, record outputs, and quilting the earth in an invisible and suffocating blanket of CO2."
The Prince of Wales also addressed world leaders at the opening ceremony.
He said: "The Covid-19 pandemic has shown us just how devastating a global cross-border threat can be.
"Climate change and biodiversity loss are no different – in fact, they pose an even greater existential threat, to the extent that we have to put ourselves on what might be called a war-like footing."
Charles told the leaders the "eyes and hopes of the world" are on them to act fast because "time has quite literally run out".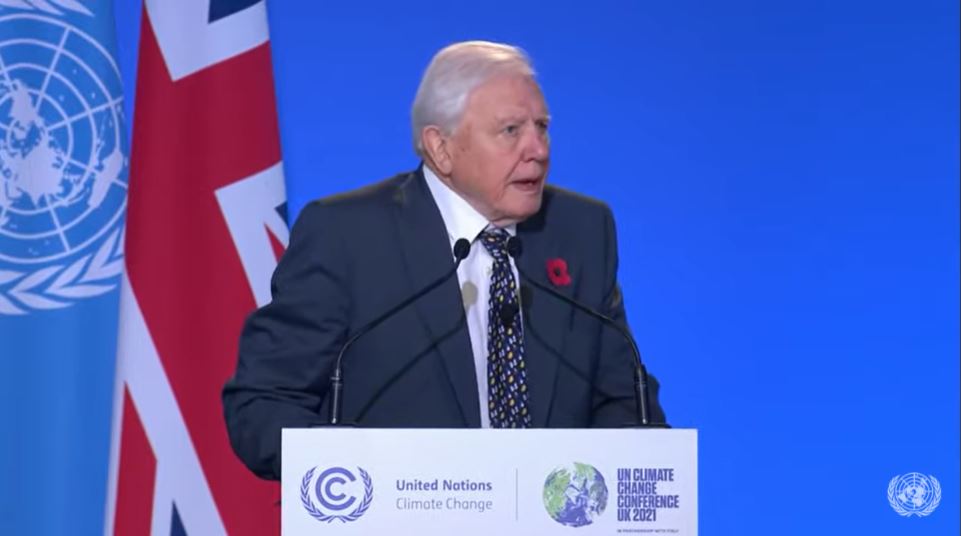 Sir David Attenborough told world leaders that humanity is "already in trouble" from climate change.
In his speech, the climate campaigner charted carbon emissions throughout human history, which has peaked at 414 parts per million.
"Our burning of fossil fuels, our destruction of nature, our approach to industry, construction and learning, our releasing carbon into the atmosphere – we are already in trouble," he said.
"The stability that we all depend on is breaking. This story is one of inequality as well as instability.
"Today those who have done the least to cause this problem are being the hardest hit – ultimately all of us will feel the impacts, some of which are now unavoidable."
STV News is now on WhatsApp
Get all the latest news from around the country
Follow STV News
Follow STV News on WhatsApp
Scan the QR code on your mobile device for all the latest news from around the country