Scotland will move to phase three of its plan to ease out of lockdown, with Scots from up to three different households able to meet indoors and stay overnight from Friday.
Outdoor meetings of up to five households, comprising no more than 15 people, will also be permitted, the First Minister revealed.
Nicola Sturgeon announced the shift to MSPs on Thursday following the thrice weekly review of lockdown measures.
She confirmed two-metre social distancing, while remaining in place at large, will be relaxed in key sectors.
Public transport and retail will see the rule relaxed from Friday, the First Minister said.
However, mitigations will need to be in place in these sectors, with face coverings in shops also mandatory from Friday.
This rule, provided businesses have mitigations in place, will also be relaxed for bars, restaurants and cafes – which can reopen indoors and outdoors from next Wednesday, July 15.
Tourism businesses such as hotels will be able to open as expected in Scotland on July 15, the First Minister confirmed to MSPs.
Museums, galleries, libraries and cinemas, provided that tickets are bought in advance, can accommodate people again from that date too.
Hairdressers and barbers will be able to open on July 15, with guidance for the sector due to be published this week.
Shops within shopping centres will also be permitted to reopen, meaning the majority of retail premises will be operational in phase three.
From July 22, personal retail like outlets like beauticians and nail salons can resume work.
It comes as no new coronavirus deaths were reported in Scotland in the last 24 hours.
The First Minister told MSPs that while the virus is being suppressed in Scotland, it has not yet gone away.
She said: "Lockdown has suppressed it, but as lockdown eases there is a very real risk that it will start to spread again.
"And that is not conjecture – it is already happening in many parts of the world.
"And with every restriction we lift, the risk increases – especially as we start to permit more indoor activity.
"So all of us must do everything we can to mitigate it."
From Friday, up to 15 people from five different households will be allowed to meet outdoors, the First Minister said, as long as two-metre distancing is adhered to.
A maximum of eight people from three different households will also now be able to meet indoors.
However, the FM described the change as "one of the highest risk changes we have made so far".
She continued: "We know that the risk of transmitting the virus indoors is significantly higher than it is outdoors.
"So it is essential that we all take great care and strictly follow all of the public health advice."
Couples who do not live together will now be able to meet without physically distancing, regardless of their living arrangements.
Indoor hospitality businesses have also been given the go-ahead to open on July 15, but Sturgeon added: "Just as with indoor household meetings, opening up indoor hospitality poses significantly increased risks of transmission.
"So it is essential that the guidance on health and safety is followed rigorously, by businesses, staff and customers.
"That includes guidance on physical distancing and taking customer contact details."
The First Minister said the announcement for beauty and nail salons had not been expected so soon, and revealed other measures have been brought forward.
Places of worship will be able to open again for communal prayer and services, earlier than planned, but with restrictions placed on singing and chanting, two-metre distancing and leaving contact details required.
Restrictions on attendance numbers at funerals, weddings and civil partnerships will also be eased, although these numbers will be "even more limited" than those allowed to return to places of worship.
Motorcycle instruction along with theory and hazard tests will be allowed to resume – but not instruction for those learning to drive a car.
No date was given either for the reopening of indoor gyms, bingo halls, live events and non-essential offices.
Sturgeon said there should be "cautious hope" in Scotland over the suppression of the virus but she added it is still a time of "real danger".
She told the Scottish parliament "Next week represents the most substantial easing of lockdown so far.
"And everything we learn about this, still new virus – about its infectiousness, its ability to kill, and its potential to do long-term damage to health – should warn us that we mess with it at our peril.
"And so perhaps more than ever, now is a time for great caution."
Analysis: Caution until country is Covid-free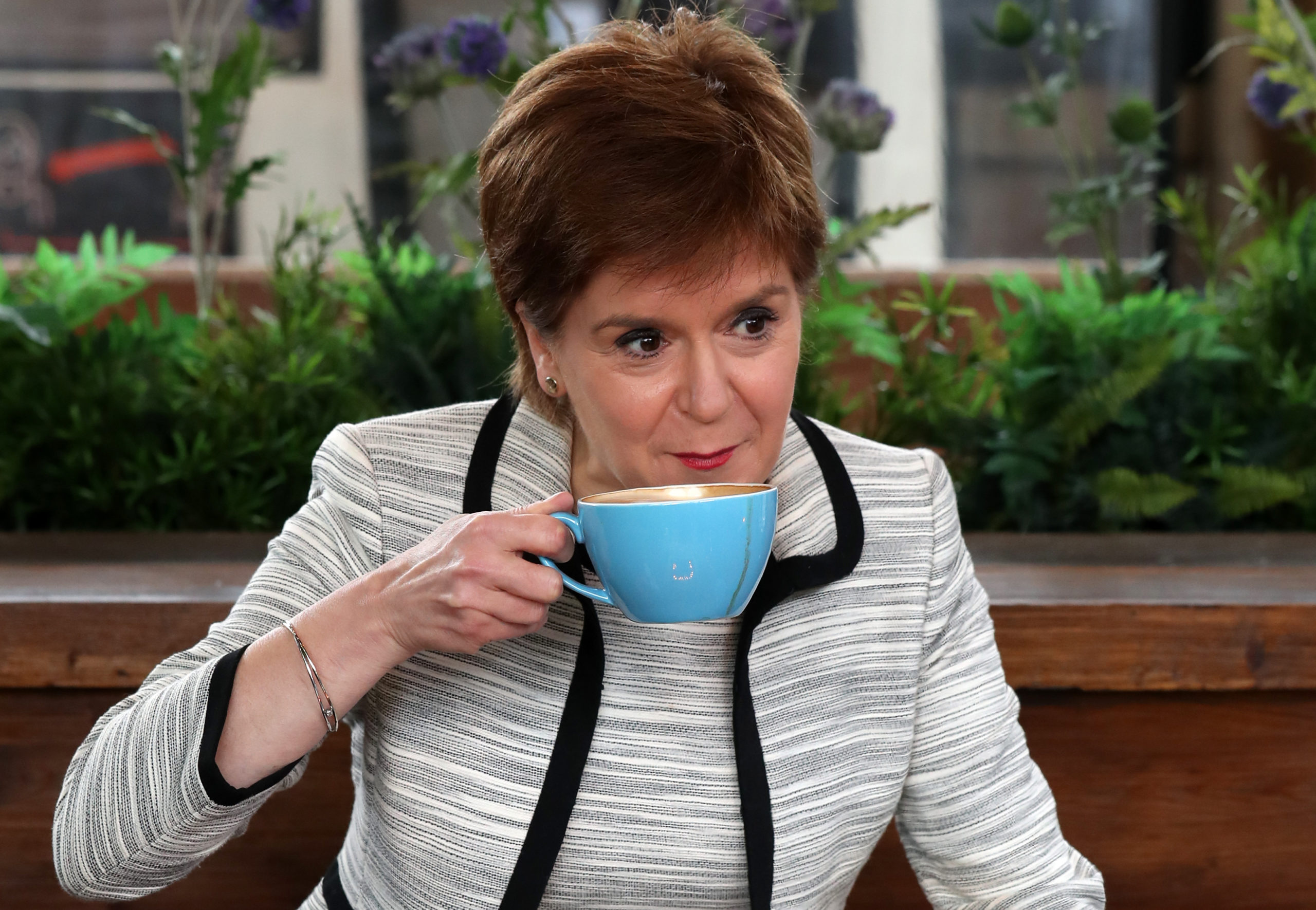 by Bernard Ponsonby
So, a further lifting of lockdown and another exercise in carefully pitched language from the First Minister.
Today was a "time for cautious hope and optimism" as the raft of new freedoms suggested something approaching normal was close.
But in keeping with her softly, softly approach, Nicola Sturgeon warned that the coming weeks were "also a time of real danger", adding that as far as the virus is concerned "we mess with it at our peril".
Life should not feel entirely normal she told MSPs. As if to emphasise the point some activities planned for phase three like the return of offices and call centres are being put on hold.
And in a clear statement about the pace of lifting lockdown, she said that phase three may well last beyond a three-week period, flagging up that it should not be assumed that at the next statutory review that Scotland will move to phase three.
This is all in keeping with her approach from day one: cautious, measured and emphasising risk as well as lauding progress.
It won't change either until the country is Covid-free.
STV News is now on WhatsApp
Get all the latest news from around the country
Follow STV News
Follow STV News on WhatsApp
Scan the QR code on your mobile device for all the latest news from around the country