Issues around the rollout of coronavirus booster vaccines have continued with those turned away from appointments marked as having received their third jab by the NHS system.
The mistake means they are unable to make a new appointment to get the extra dose despite being urged to do so "as soon as possible".
People were turned away from booked booster appointments following changes to Covid-19 jab plans.
The UK-wide Joint Committee on Vaccination and Immunisation (JCVI) issued advice after the emergence of the new Omicron variant making all over-18s eligible for a third dose of a coronavirus vaccine three months after their second.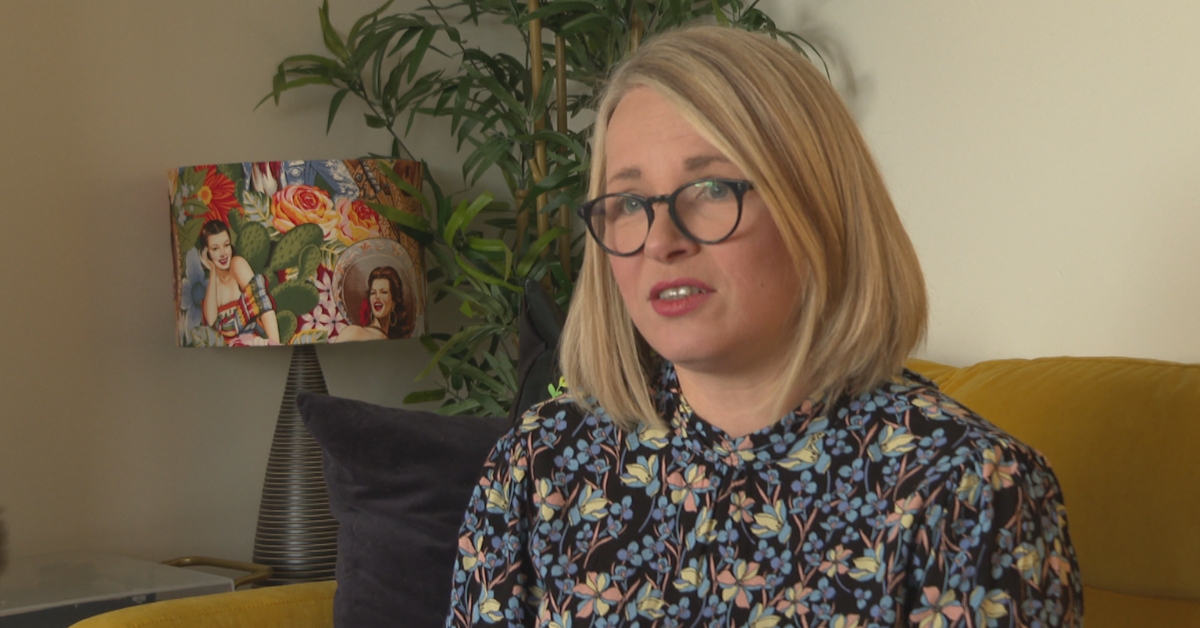 But the change had not filtered down to health boards with several people at vaccine centres told they could not be jabbed because they needed to wait 24 weeks from their previous dose.
Catriona Mowat told STV News: "When I went along and I went to the desk, they said I couldn't have it because it wasn't the 24 weeks yet and their guidance hadn't yet changed, so I got turned away
"But now that I've had an appointment, to get my booster jab, it wont let me reschedule or book a new one, I should say, online on the portal
"So I, instead, phoned up the national helpline, and the woman I spoke to there said that's fine she could reschedule it for me but then said she couldn't reschedule until 24 weeks had passed because their guidance hadn't been updated."
The Scottish Government said those who had gone to the vaccine centre and were turned away attended before "necessary protocols were in place".
On Thursday, the First Minister apologised for what had happened with failed booster appointments.
Nicola Sturgeon said: "I am very sorry to anyone who was turned away from a vaccine clinic yesterday.
"When advice changes, and the JCVI advice changed on Monday, then because this is a clinical procedure, there is a process for updating protocols and materials to make sure that everything is being done in line with clinical protocols.
"In the normal course of events that is a process that would take around a week. That has happened now already."
NHS Greater Glasgow and Clyde (NHS GGC) announced that those eligible for booster shots could book appointments online or by phone on Monday.
The health board has apologised to those who were turned away.
On Monday, Scotland's chief medical officer Dr Gregor Smith said: "Booster appointments are currently being offered to all those over 40 years old and we encourage anyone who is eligible for a booster – or who is still to have any dose of the Covid-19 vaccine – to book an appointment and get vaccinated as soon as possible."
Ten cases of the Omicron variant have been found in Scotland, with nine linked to a single birthday party.
The Scottish Government announced it intended for all adults to be offered a Covid-19 booster vaccine by the end of January.
The JCVI said both the Moderna and Pfizer/BioNTech vaccines can be used as boosters for adults.
Scottish Conservative leader Douglas Ross said the government's communications on booster jags had been a mess.
"We are still hearing this morning of people turning up on Thursday to get the vaccine they had booked and they were turned away, turned away despite having an appointment," he said.
Health secretary Humza Yousaf said every health board had been spoken to and he did not expect anyone who has booked an appointment to be turned away.
"Of course concerns should be raised, by public, politicians [and] press, when things don't go quite right," he said.
"But I hope [people] recognise what an amazing team there is, many behind the scenes, including brilliant civil servants working tirelessly to make this programme a success."
A spokesperson for NHS Greater Glasgow and Clyde said the health board was "fully committed" to implementing the new guidelines as soon as possible and said it have already started to do so in all clinics.
"We apologise to anyone who booked their booster vaccination three months after their second dose, if they were not able to receive it when they attended and we would ask those individuals to please rebook their appointment.
"Our teams have worked exceptionally hard to make sure that all of our vaccinators have now received the appropriate clinical documentation needed for them to move to the next stage of the programme and ensure we implement the changes within all of our clinics as swiftly and safely as possible.
"We would like to sincerely thank members of the public for their patience while we implement these new guidelines."
STV News is now on WhatsApp
Get all the latest news from around the country
Follow STV News
Follow STV News on WhatsApp
Scan the QR code on your mobile device for all the latest news from around the country