The majority of pupils will return to school today five months after they closed due to the coronavirus pandemic.
It follows schools in the Scottish Borders and Shetland, which reopened to children on Tuesday.
While some parents will be happy to see their children return to school for the first time in months, others are concerned it's too soon for pupils to be returning to the classroom.
Speaking on Monday, the First Minister Nicola Sturgeon said: "I know that this will be an anxious week for young people themselves, for teachers – who themselves are often parents, and parents.
"But we also know that being out of school is doing real harm to young people, so we have to strike the right balance."
Pupils will be returning amid the exam results u-turn from the Scottish Government, which has led to calls from opposition parties for education secretary John Swinney to resign.
And with lockdown reimposed in Aberdeen following an outbreak of coronavirus at pubs and restaurants in the city, some parents have voiced their concerns.
Jane Purves, who is awaiting a double lung transplant, said the decision to send children back to school has left her "absolutely terrified".
"Nobody knows what the outcome of children going to school full term, full capacity is going to be," she explained.
"I personally view it as a horrible experiment that could have deadly consequences."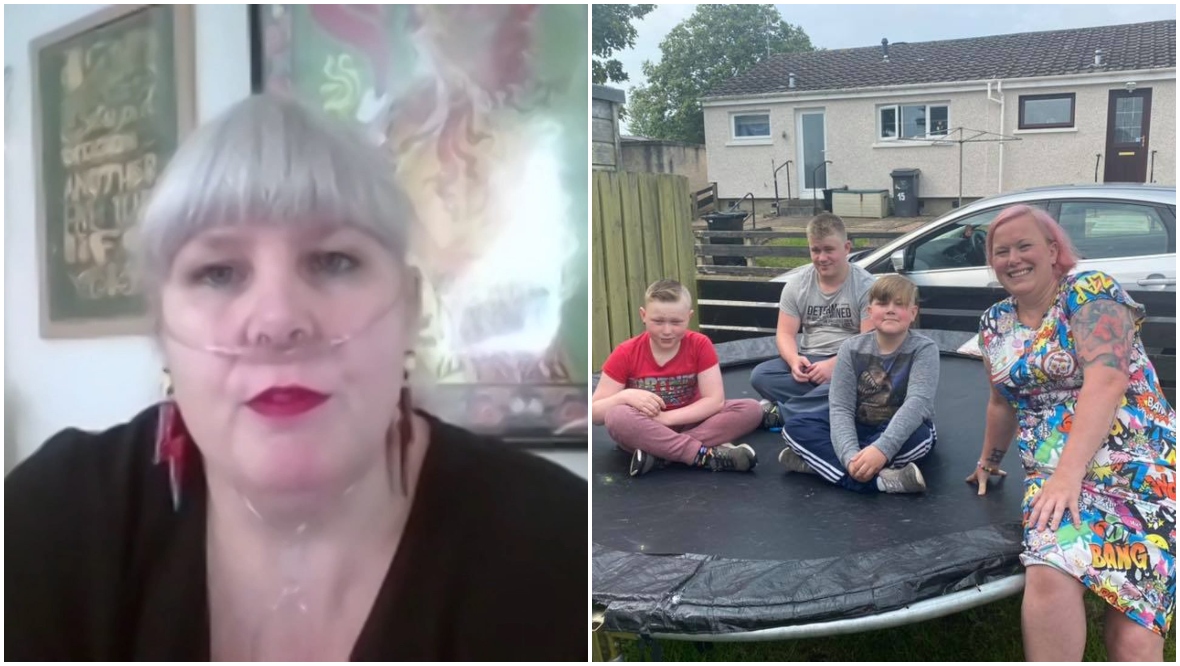 Ms Purves, from East Lothian, is waiting to hear from her 15-year-old son's school after filling in a risk assessment, but is unhappy about him going back.
Jane said: "My main concern is that my son could become ill and he could potentially pass the virus on to myself and the chances of me surviving the virus are minimal.
"I think all parents should always have the option of sending their children to school or not and I do think it would be a positive thing because less children going to school means there's more potential for physical distancing in the classroom."
However in Aberdeen, mother-of-three Louise Forbes is happy her children are returning to school.
"My opinion is that they couldn't be any safer at school and for their mental wellbeing they need to be at their school," she said.
"They need to be with their friends and just be a child."
'The fact of them getting back to school and getting an education which is what they need, as well as interacting with other children, should be top priority.'

Louise Forbes
The healthcare assistant's sons will be going into P6, S1 and S2, and adds it can't happen a moment too soon.
"During lockdown the home schooling, it just didn't happen because I was working," she said.
"The fact of them getting back to school and getting an education which is what they need, as well as interacting with other children, should be top priority.
"I don't have any concerns, I think they'll be safe going back to school."
The Scottish Government says it believes safe and appropriate measures have been put in place for schools returning this week.
Steve Turner, a consultant paediatrician, believes there is little risk of children spreading the disease and he believes it is safe to send them to school.
He said: "Adults are very good spreaders of the virus to other adults and to children.
"But children do not seem to be very good at spreading the infection to other children and to adults."
All pupils should be back full-time by next week, with no physical distancing required.
However most schools will have new hygiene and safety measures in place.