The pandemic is turning Scots off using public transport, a new survey for STV News suggests.
Travel networks are slowly getting back to normal as lockdown lifts, but for many the daily commute may have changed forever.
Nearly four in ten people said Covid-19 and social distancing had left them less likely to use trains and buses.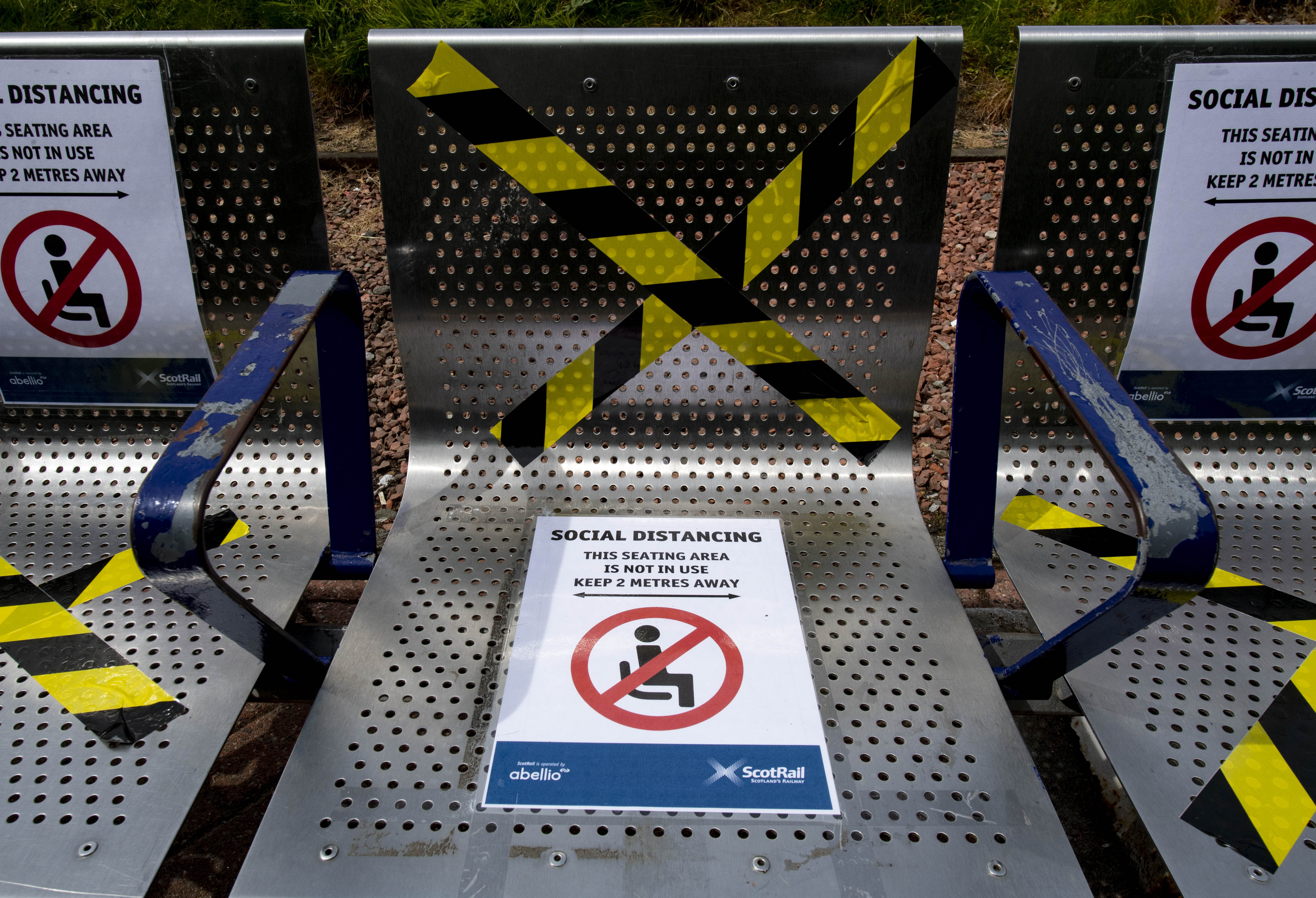 The ScotPulse survey of 1889 adults for current affairs show Scotland Tonight – on STV at 7.30pm on Thursday – found:
51% used public transport every month pre-pandemic, but this has fallen to 29%;
Before lockdown, 12% never used public transport – now tripled to 38%;
Covid-19 and social distancing was blamed by 38% of those wary of using buses and trains.
Others told pollsters that lack of reliability and affordable services also meant they were unlikely to return to public transport.
Our findings came as no surprise to passenger-led watchdog Transport Focus.
Senior stakeholder manager Robert Samson said: "Concerns about social distancing and other Covid-related factors are making some people feel unsafe about using public transport.
"But there are a number of other factors that need to be taken into account, including that many people as a consequence of the pandemic have no need to travel, working from home and normal commuting patterns have been broken."
Calls for cheaper fares
The findings come as a report commissioned by the Scottish Government sparked calls for cheaper fares from anti-poverty campaigners.
Poverty Alliance said public transport was essential for people on low incomes to access employment, education and childcare.
Our survey found that 45% of former passengers could be tempted back to public transport if fares were lowered – rising to seven in ten under 35s.
Free bus travel is to be made available to all under 22s in Scotland, but the campaigners urged the government to go further.
Peter Kelly, director of the Poverty Alliance said: "Action is needed now to address both the affordability and availability of public transport.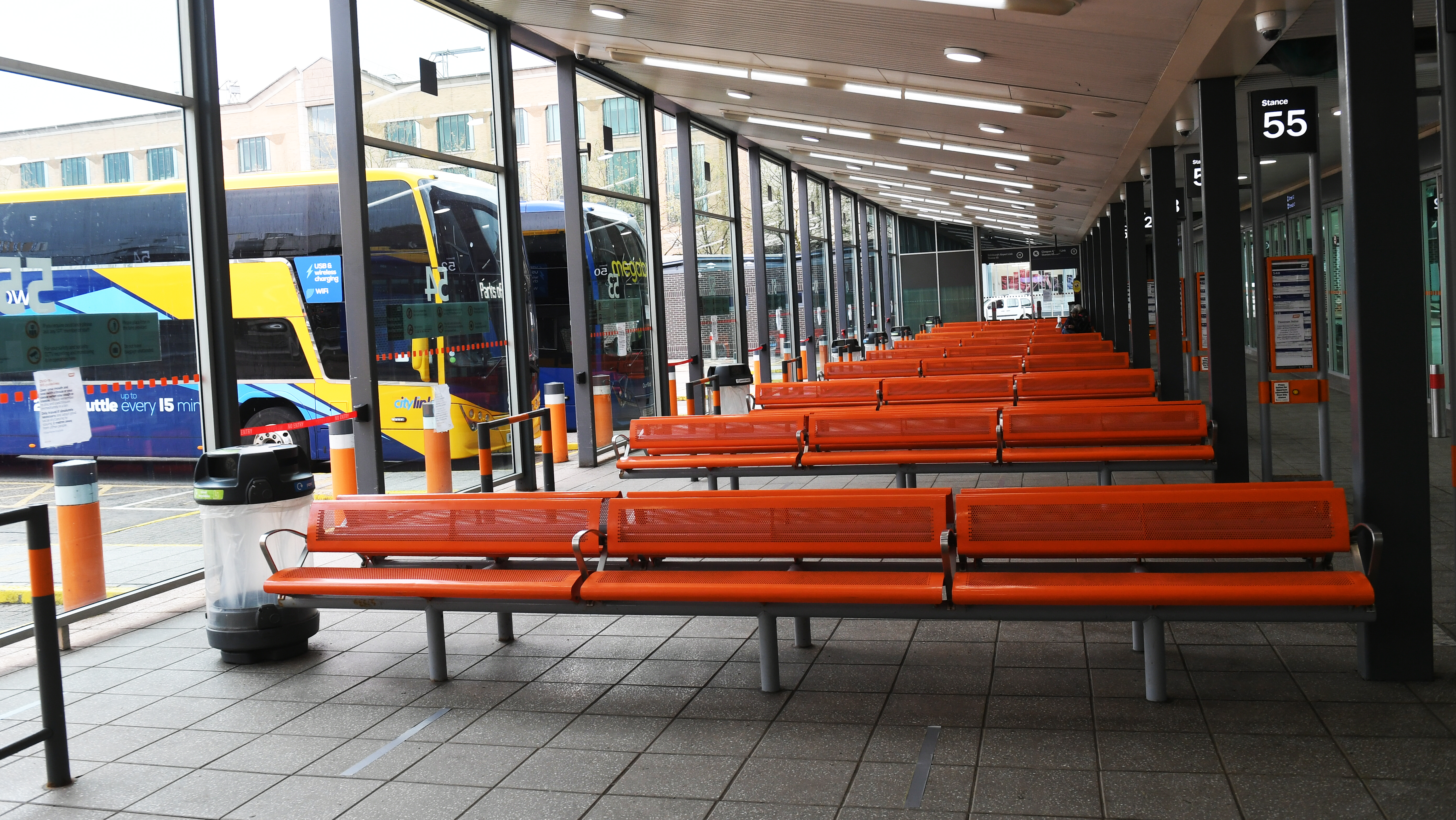 "There are a range of policy solutions that should be implemented, including – as participants in the research told us – widening access to free public transport for people on low incomes, as well as taking steps to better connect communities, particularly rural communities.
"This action would also play an important role in our response to the climate emergency, and in supporting communities in a 'just transition' to ensure everyone can participate in and benefit from a more just and greener Scotland."
What is the government saying?
Transport Scotland said operators had implemented various measures to manage Covid-19 risks, such as ventilation systems, cleaning and sanitising points.
It also said it understood "the challenges presented by current low levels of confidence in using public transport".
A spokesperson added: "The first annual National Transport Strategy Delivery Plan, published in December 2020, includes an action to encourage people back on to public transport post-Covid-19, once it is safe and appropriate to do so.
"We also want to build on the momentum of the increased popularity of walking and cycling at certain points during the pandemic.
"As restrictions ease, demand for public transport will increase – however, we will still need to manage capacity to ensure physical distancing is maintained as much as possible.
"We are encouraging all those travelling, for whatever the purpose, to plan ahead, avoid busy times where possible and make use of real time planning information."
Services are stepping up
Public transport providers are stepping up services as Scotland moves out of lockdown restrictions.
Train operator ScotRail's passenger numbers plummeted by 90% after 'work from home' came into force in March last year.
But it's recently added more than 400 extra services to its daily timetables, running almost 2000 trains per day across Scotland.
Bus giant Citylink's timetable is also getting closer to its pre-pandemic state, with almost a full network available from this week, including summer services. It said services were generally around half-full.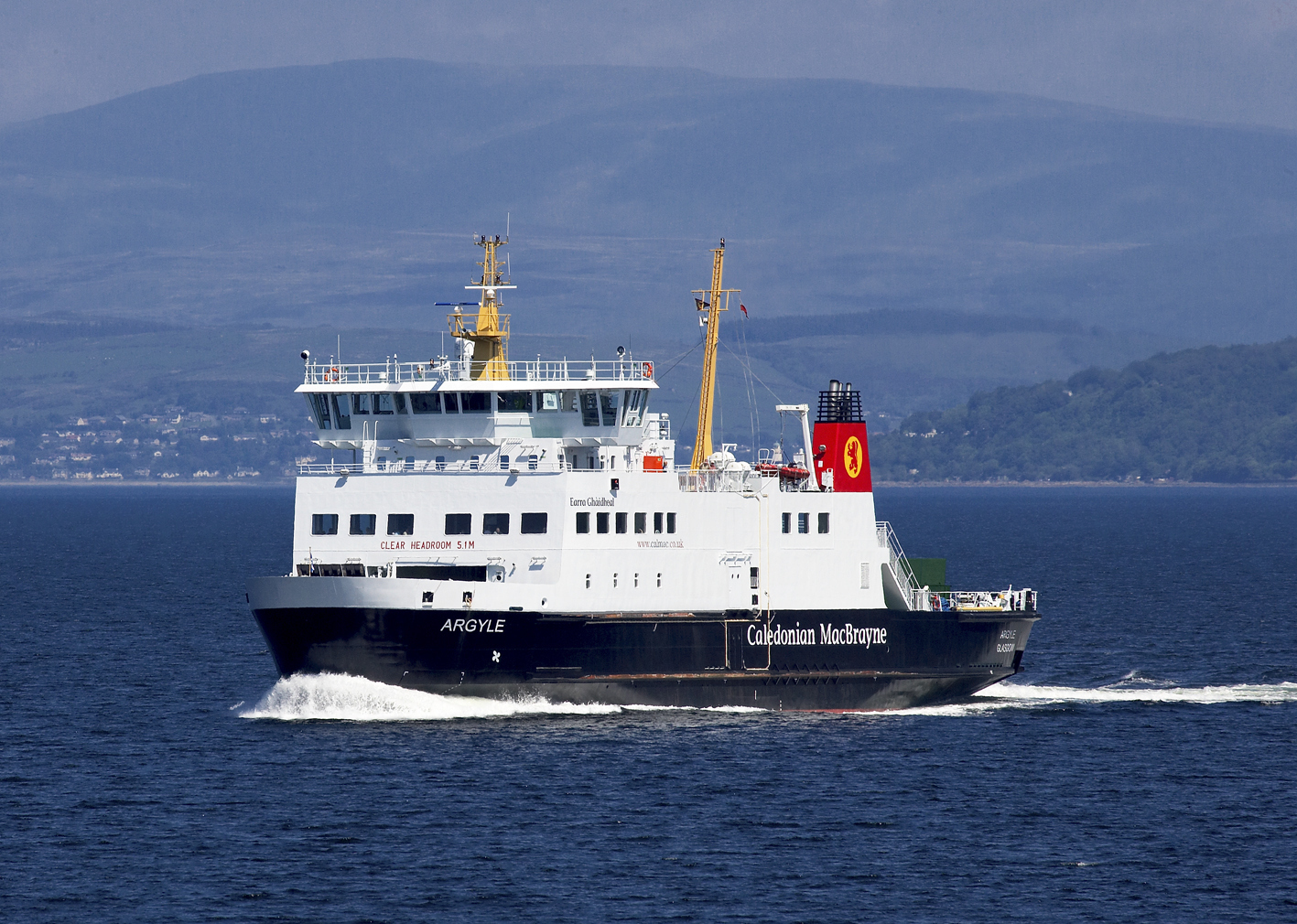 Meanwhile, ferry operator CalMac has just ramped up its summer timetable, with thousands of passengers passing through terminals every week.
Since the end of April, an average of 213 sailings and 11,000 passengers have departed and arrived at Oban – otherwise known as the "gateway to the isles" – every week.
On the road (and rail) again
We couldn't do a story on public transport without taking a journey ourselves.
So we opted to travel from Edinburgh to Oban by train, first taking a traditional commuter route between Waverley and Glasgow Queen Street, followed by the scenic West Highland Line.
Buying a single on the day, I was taken aback by the £47 fare – that seemed steep.
The first leg was smooth and on time, but few people were on the train – only about ten on the carriage.
Among passengers, there was a huge mix of opinions, from someone pleased with ScotRail's performance and discounts for over 50s (a return from Edinburgh to Mallaig cost him just £17) to a younger commuter who described her £26 Edinburgh-Glasgow ticket as "extortionate".
Of course, there were no treats as catering is still suspended and a strict mask and social-distancing policy is in place.
The West Highland Line route was certainly busier, with a mix of locals and visitors heading to various destinations.
The line has featured in Hollywood films over the years – including Harry Potter and Trainspotting, and, rumour has it, part of the new Star Wars series is being filmed nearby.
I can see what all the fuss is about – it is a stunning journey, one which attracts everyone from day trippers to Munro baggers, railway enthusiasts, tourists and, of course, locals and commuters.
In chatting to passengers, time and time again we heard pleas for more affordable ticketing, but most were in agreement that travelling by train was more relaxing than driving.
We got to Oban bang on time – and what a day for it; the sun was shining and many people were making the most of easing restrictions.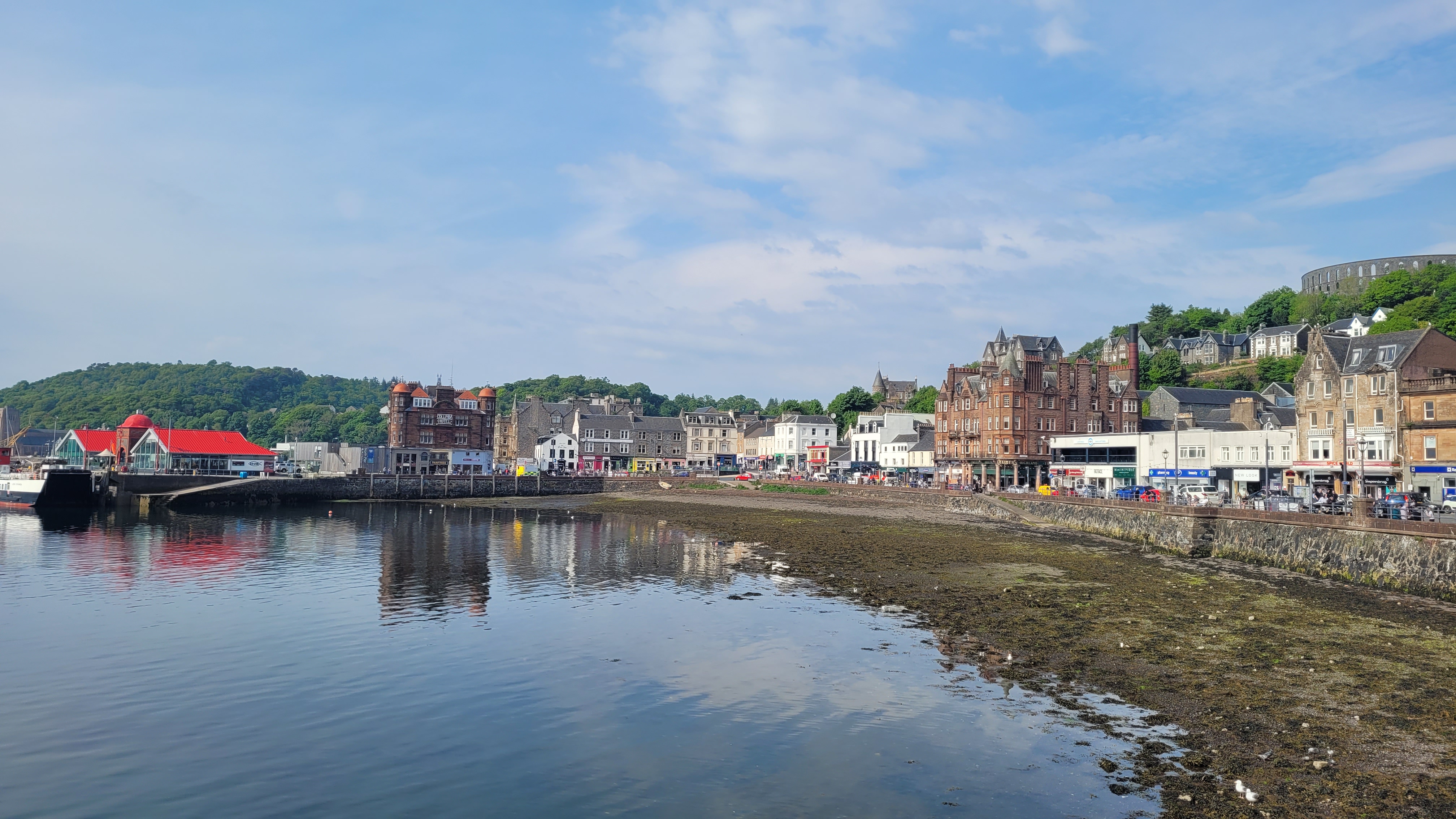 And the ferry terminals were a hive of activity, with islanders and tourists keen to get out to the isles.
Passengers we spoke to were pretty happy with the ferry service, talking about value for money and reliability.
To finish off the trip and to get a more rounded picture of public transport in Scotland, we headed back to Glasgow by Citylink bus.
Just as we boarded, we bumped into a couple we had spoken to on the train to Oban.
Turned out their return trip to Bridge of Orchy had been cancelled – the next Oban-Glasgow train wasn't until the following morning – so they had to get the bus back to Tyndrum.
The bus had around 15 or so passengers, including a number of over 60s who were making the most of their 50p bus pass fare.
As our survey suggests, it seems there's work to be done to make public transport more affordable, attractive, and accessible to Scots.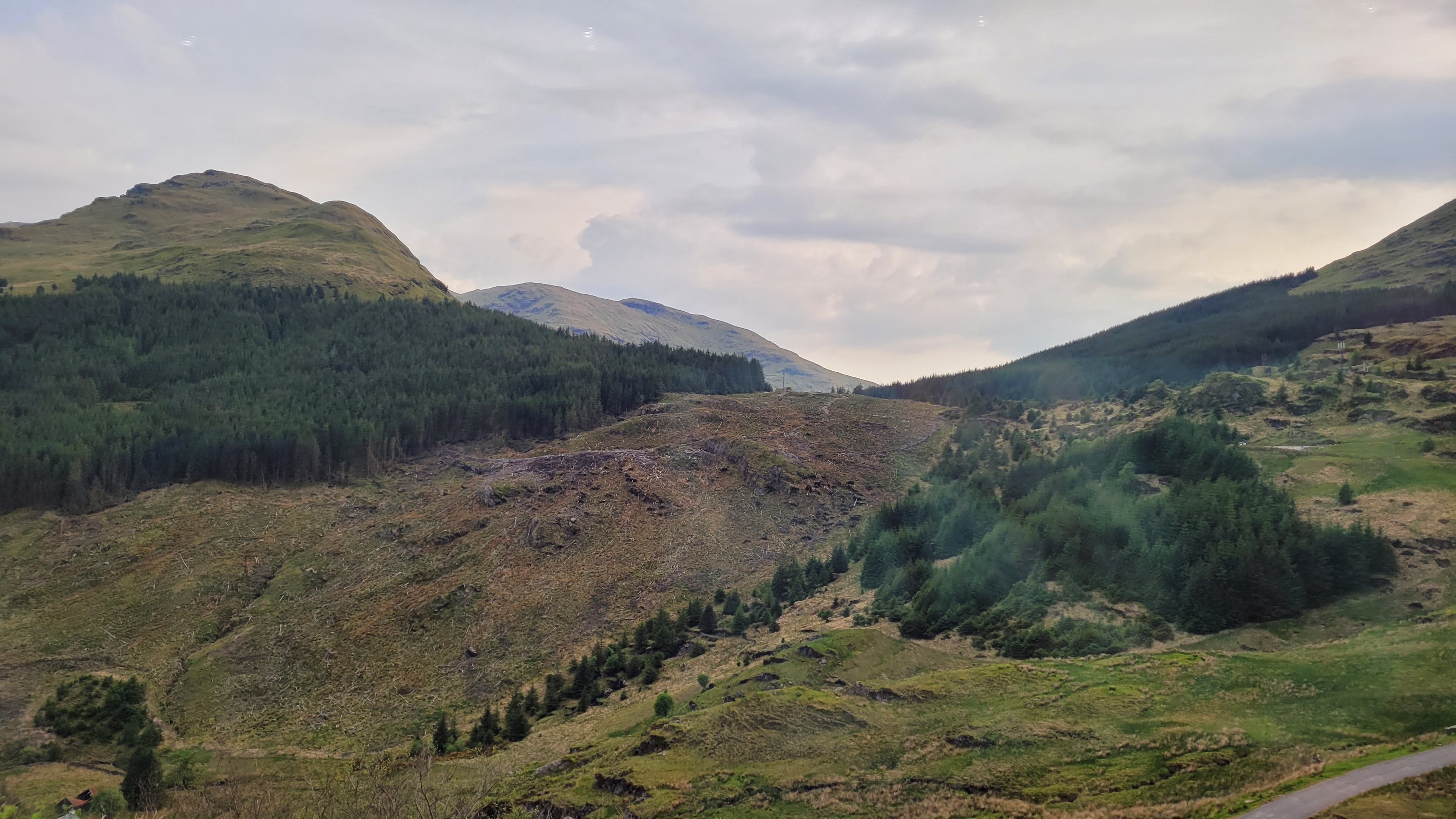 On our trip and in our survey, passengers told us they believed buses, trains and other transport is more expensive than driving.
That was certainly my experience – I spent a total of £68.80; £47 on the one-way Edinburgh to Oban train ticket, and £21.80 for the single from Oban to Glasgow on the Citylink bus.
Going by the cost of diesel and the fuel economy of my car, my sums suggest I'd have spent £23 on the same journey had I driven.
But cost aside, it was a pretty enjoyable experience, with scenic views and no stress about driving or traffic.
When it all goes according to plan, public transport may be a more relaxing way to travel – but next time, I'll definitely be booking in advance.
What else did the survey find?
Just over a third (36%) said better reliability would help lure them back to public transport;
30% said availability and timings were a problem, particularly for those in the north of Scotland;
People outside the central belt were much less likely to recommend public transport to a friend, instead relying on cars;
Almost half (46%) won't consider public transport for their next staycation, but almost a third (28%) were likely to consider it;
Overall, 42% of Scots agreed public transport was more expensive than driving.