There is a chance to see a second supermoon within a month in the early hours of Thursday morning.
The first moon, known as the Sturgeon Moon, delighted stargazers on August 1, and Wednesday night's is something quite rare.
When two full moons occur in one month, the second is known as a "blue moon" and is where the expression "once in a blue moon" comes from.
There are roughly 29 and a half days between each full moon, and that means if a full moon falls in the first day or two of a month then there's likely to be another before the month ends.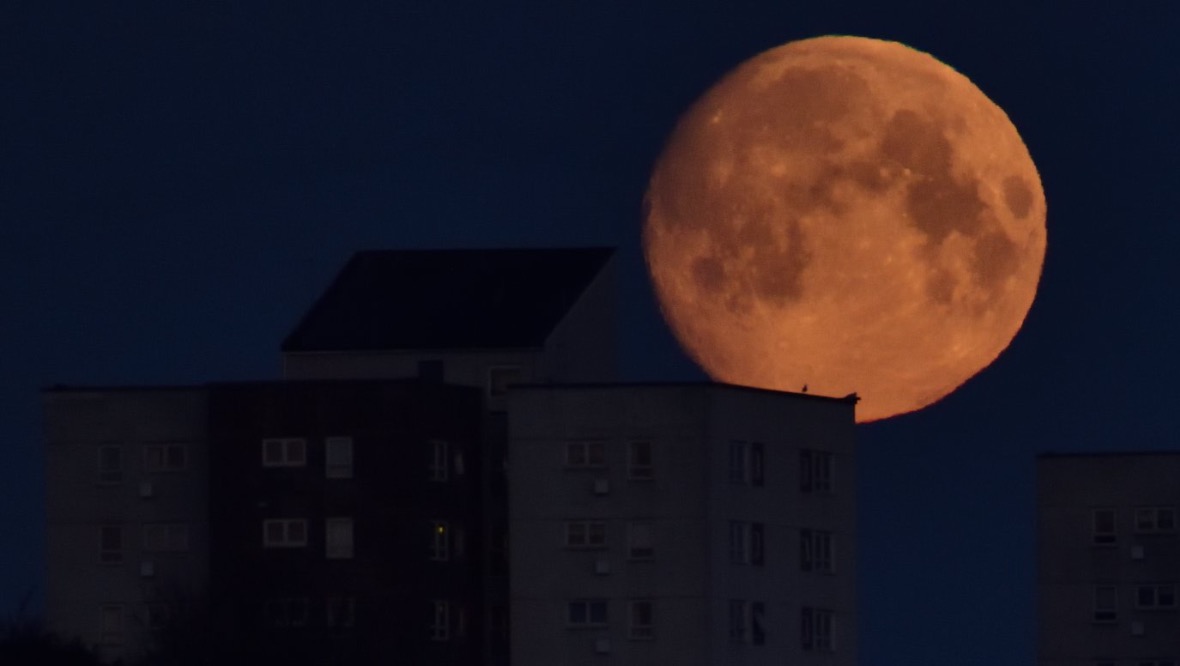 What's even more rare about August 31's moon is it's a super blue moon, but what's super about it?
A supermoon is when the moon is closer to the earth than usual, making it appear bigger in the sky, especially during moonrise.
It will be our closest full moon of 2023 at 222,000 miles – which for as little context would take 132 days to travel going at motorway speeds or 19 days by plane.
About 25% of all full moons are "super", but only around 3% are "blue". The next time there will be a super blue moon will be in 2037.
But to see this lunar spectacle it's of course ideal to have little cloud, so what's in store for Wednesday into Thursday?
Well, for once it looks like a good night to see it with broken cloud over much of the country. The Northern Isles will have more cloud, but it should still occasionally break to give fleeting views.
So get comfortable for 8.30pm this evening when the moon will start to rise on the south-eastern horizon, but wrap up warm because it's going to be a wee bit chilly out there.
When the moon goes further away from us than normal and is full, this is known as a micro full moon, which will next occur in February 2024.
The next time two full moons will occur in the same month is in May 2026.