With the passing of Queen Elizabeth II, an extraordinary chapter has closed in the history of the British monarchy. And for many Britons, a huge part of their national identity has been lost. Unless you are in your 80s, you are unlikely to have remembered any other individual as the country's head of state.
Her remarkable life rewrote records, not least for its impressive longevity. She was the longest lived and longest reigning British monarch and the longest female head of state in the history of the world.
No other human being currently alive has met so many leaders who shaped the destiny of mankind. No other person in these islands has borne witness in the way she has to huge changes to the institution of monarchy. No-one has surveyed so intimately the changing nature of British society at home or charted for so long her country's diminishing role abroad. A dictionary of adjectives fail to convey the significance of her life.
She was born on April 21, 1926 and was baptised by the Archbishop of York in the private chapel at Buckingham Palace, some five weeks later. He sister Margaret was born in 1930. The two princesses were educated at home where they were steered in the direction of history, language, literature and music, all disciplines that you would expect to be imbued by children who would themselves become part of a nation's unfolding story.
The young Elizabeth had a love of horses and dogs. Perhaps a less carefree spirit than her younger sister, she also seems to have been gripped by a sense of duty and public service at a relatively young age.
As war ravaged Europe (1939-45) the young royals stayed variously in Scotland, Norfolk and for most of the war years at Windsor Castle. At 14 she made a broadcast for the BBCs Children's Hour in a bid to boost national morale and resilience. Her first solo public appearance came in 1943 on a visit to the Grenadier Guards.
When the war ended, she and Margaret mingled freely with celebratory crowds in London, all relieved at the defeat of fascism and all full of hope for a better life now that the physical and emotional destruction of six years of war was at an end.
In 1947, she accompanied her parents through Southern Africa and on her 21st birthday broadcast to the British Commonwealth, she pledged that her life "shall be devoted to your service of our great imperial family to which we all belong".
But the imperial family was changing, the post-war world a catalyst for insurgent nationalisms and a reigning back of empire as a cash-strapped Britain couldn't afford to maintain its global footprint. The times were indeed a-changing and the young Princess would have witnessed the start of a trend that would accelerate in the years ahead.
Her engagement was announced to Prince Philip of Greece and Denmark in 1947 to much consternation within the palace. Philip was, financially speaking, a man of straw and despite an admirable war record, Elizabeth's mother would refer to him as 'The Hun'. Philip renounced his Greek and Danish titles, converted to Anglicanism and married his sweetheart at Westminster Abbey November 20, 1947. Just before the wedding, he became His Royal Highness the Duke of Edinburgh.
The seminal moment of her life which would change her forever came with the death of her father George VI in February 1952. At the age of 25, she acceded to the throne. In those days, little was known by the public about both the formality and flummery surrounding royal occasions. The mystique and rituals of monarchy, however, were given an airing when they were played out before a large television audience during her coronation on June 2, 1953.
Almost immediately there was a diplomatic skirmish after Prime Minister Winston Churchill insisted that she should not take her husband's name. The House of Windsor, therefore, remained intact, notions of a House of Mountbatten squashed and an embittered husband left complaining: "I am the only man in the country not allowed to give his name to his own children."
The young Queen not only had to deal with that fallout, but put herself on a collision course with her sister, insisting Margaret wait before marrying Peter Townsend, a divorcee 16 years older than her. The liaison would in time fade and might have been the catalyst for Margaret's subsequent dedication to hedonistic living.
She was guided by the ageing Churchill at their weekly audiences. It would have been a learning curve that would have schooled her in the art of dealing with Prime Ministers. Those relationships varied greatly. Anthony Eden was stiff. Harold MacMillan aristocratic and almost royally grand. Alex Douglas-Home worthy but dull.
This period coincided with a less deferential media in the reporting of royal matters and a mood in the country that tired of the old norms of deference and knowing one's place. As the 1960s approached, British society would be quietly revolutionised, legislative change conferring new freedoms and a younger generation who would embrace a satirical view of stuffy conservatism of which monarchy seemed to be the main anchor.
From the 1960s, Prime Ministers were less stuffy too. She had a genuine affection for Labour's Harold Wilson, admiring his guile and reassured that he was no left-wing republican. She had strained relations with Margaret Thatcher, seeing her unbending inflexibility in policy terms as a recipe for fraying the fabric of the nation.
The 1960s and 1970s saw a rapid acceleration in the decolonisation of Africa and the Caribbean. More than 20 countries gained independence from Britain. The government in the UK was already making moves to join the European Economic Community in another post-war reorientation of where Britain saw its future. As the winds of change howled, she cherished the Commonwealth as a bridge between Britain's past and future.
That imperial past would spur the need for action. When Ian Smith unilaterally declared Rhodesia independent in 1965, the Queen formally dismissed him. She was embroiled in the 1975 Australian constitutional crisis, refusing to step in when the Governor-General Sir John Kerr dismissed Prime Minister Gough Whitlam. The move fuelled republican sentiment as protocols which were a hangover from the colonial era were seen as an affront to a modern democracy.
She tip-toed with impressive dexterity around political issues as was her constitutional injunction, never confusing her role with that of an elected government and all the time having a keen eye on how her duties could be used in the national interest.
By the time of her silver jubilee in 1977, there appeared little that would diminish the affection in which many Britons held her, nor was there any suggestion that the institution over which she presided would command anything other than strong public support.
The 1980s were a time of personal danger for the royals as they became targets for various malcontents. In 1979, Lord Mountbatten was murdered by the Provisional IRA. At the 1981 Trooping the Colour, six shots were fired at the Queen. Months later she was the subject of an attack in New Zealand. In 1982, in an extraordinary lapse in Palace security, Michael Fagan managed to enter the Queen's bedroom.
The media, who gave deference the last rites in the 1960s now set about exploiting the royal household for any headline, the lurid the better. The wedding of Prince Charles to Lady Diana Spencer in 1981 gave them their fairytale angle. The eventual disintegration of the marriage spawned thousands of column inches and shone an all-too-clear light on what looked like an utterly dysfunctional family. The redtops loved it. She rose above it all.
It was an age when genuine news seemed to sit uneasily with tittle tattle masquerading as serious comment and when journalistic standards were sent to outer space. Many 'stories' were simply invented. Donald Trelford wrote in The Observer: "The royal soap opera has now reached such a pitch of public interest that the boundary between fact and fiction has been lost sight of." The reputation of monarchy as a proud advert of what it means to be British paid a heavy price.
The freedoms and carefree spirit of Britain in the 1960s had given way to a fractured disunited kingdom in the 1980s as Prime Minister Margaret Thatcher set about recasting economic orthodoxy in a way that led to industrial strife. Her black and white view of the world was buttressed by an instinctively confrontational style and the consensus of those in the know is that it greatly disturbed the Queen.
If the 1980s were difficult, then the 1990s were cataclysmically bad. 1992, she referred to her annus horribilis. Prince Andrew separated from his wife Sarah. Princess Anne divorced Captain Mark Phillips. There was a serious fire at Windsor Castle. The privilege that attaches to monarchy came under fire as never before. And then in December 1992, Prince Charles and his wife formally separated.
A problem for the Queen was undoubtedly an inability on the part of her children to follow her example of scrupulous behaviour. In fact, by comparison some of them were rather tawdry. No more so was this in evidence in the reputational management of the personalities of Prince Charles and Diana Spencer.
Attempts to propel 'their side' of a sad marriage into the public consciousness merely heightened a debate about the appropriateness of monarchy in its current form. Support for abolishing the monarchy grew but never to any serious level, whilst the Queen's approval ratings remained high as, all around her, the family continued to let the side down.
Service and duty were important to her, but so too was tradition and that led to a serious misjudgement following the death of Princess Diana in Paris in 1997. For five days after the tragic car crash, she shielded Princes William and Harry at Balmoral. The failure to fly a flag at half-mast over Buckingham Palace was another spectacular misjudgement and the Queen was eventually prevailed upon to return to London and deliver a live TV broadcast in an effort to manage the most serious and personally critical headlines of her entire reign.
2002 marked her Golden Jubilee, but it was a year tinged with sadness as both her sister and mother died. Although she enjoyed general good health, she had keyhole surgery on both knees in 2003. She opened the 2012 London Olympics and Paralympics in London, making her the first head of state to open two Olympics in two different countries (she opened the 1976 games in Montreal). She even played herself in a short film for the opening ceremony for the London games alongside Daniel Craig as James Bond.
Her relationship with Scotland was important to her and it went far beyond holidaying and carrying out engagements. She presided over the opening ceremony of the Scottish Parliament in 1999. The constitutional reforms of the Blair government were profound by British standards, and she continued to fulfil her obligations and to lend an air of detached authority to the wishes of her ministers.
Continued constitutional ferment led to a referendum on Scottish independence in 2014 which resulted in a 'No' vote. Somewhat injudiciously, Prime Minister David Cameron claimed she "purred" at the result, but she and the palace were way too long in the tooth to confirm if that was the case.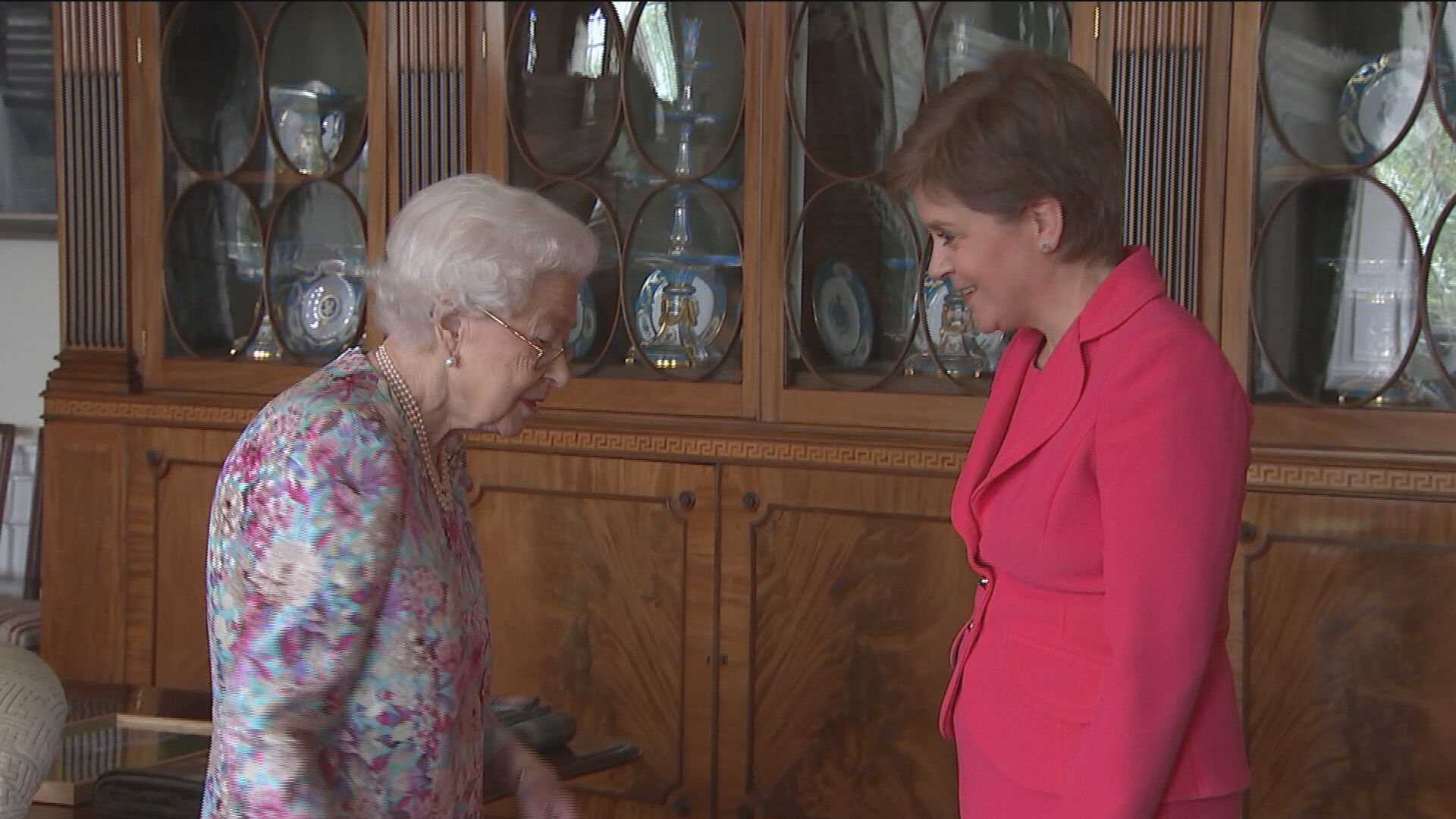 She has enjoyed good relations with all of Scotland's First Ministers and for the most part they have always been generous in their praise for the role that she has played over the years. Even in the eventuality of independence, the governing Scottish National Party show no sign of embracing republican ambitions.
She surpassed Queen Victoria to become the longest-lived British monarch in 2007 and became the longest reigning in 2015. Her 73 years of marriage to the Duke of Edinburgh ended with his death on April 9, 2021. It was a watershed moment for her as he had been her rock, consort, confidant and source of endless fun and much happiness.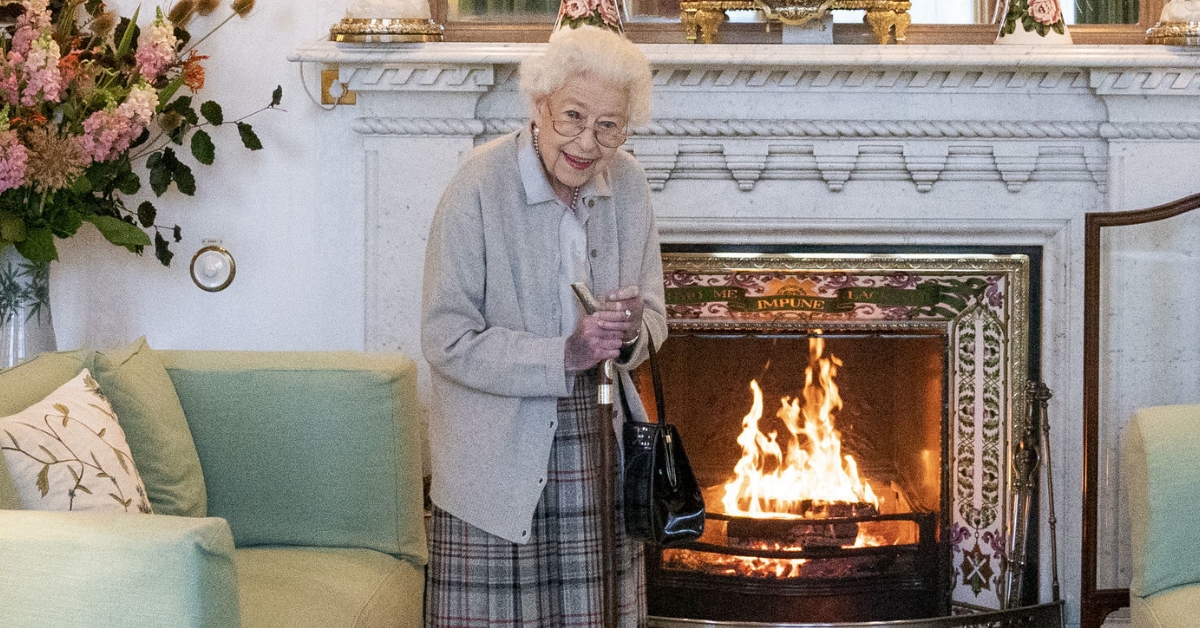 Her legacy is that she managed to rise above several acute crises for the institution during her reign to be a calming influence and whose personal standing rescued it from criticism and threat. Her devotion to service, seeing herself as a representative of the values of a nation were heartfelt and pursued with a dedication that was lifelong.
That she carried this vocation without becoming personally embroiled in historical events straddling both family and country is testament, not only to a dogged determination to rise above the hurly-burly, but to a profound understanding of the role that she carried with such grace for so many decades. Eternity is unlikely to see her like again.
STV News is now on WhatsApp
Get all the latest news from around the country
Follow STV News
Follow STV News on WhatsApp
Scan the QR code on your mobile device for all the latest news from around the country