The number of Scots diagnosed with prostate cancer has reached an all-time high.
Data, released on Thursday by Prostate Cancer UK, shows prostate cancer diagnoses in Scotland rose to a record peak in March this year with 475 men diagnosed in a single month – 41% higher than before the pandemic.
Prostate cancer diagnoses were impacted by the Covid pandemic – particularly in Scotland – where figures released earlier this year showed one in three (35%) men diagnosed with prostate cancer were diagnosed late, at stage four, the charity said.
Its Find the 14,000 campaign, launched in February 2022 with the NHS, contributed to more than 4,300 Scottish men being treated for prostate cancer in the following year.
The new figures come on the anniversary of charity ambassador and presenter Bill Turnbull's death.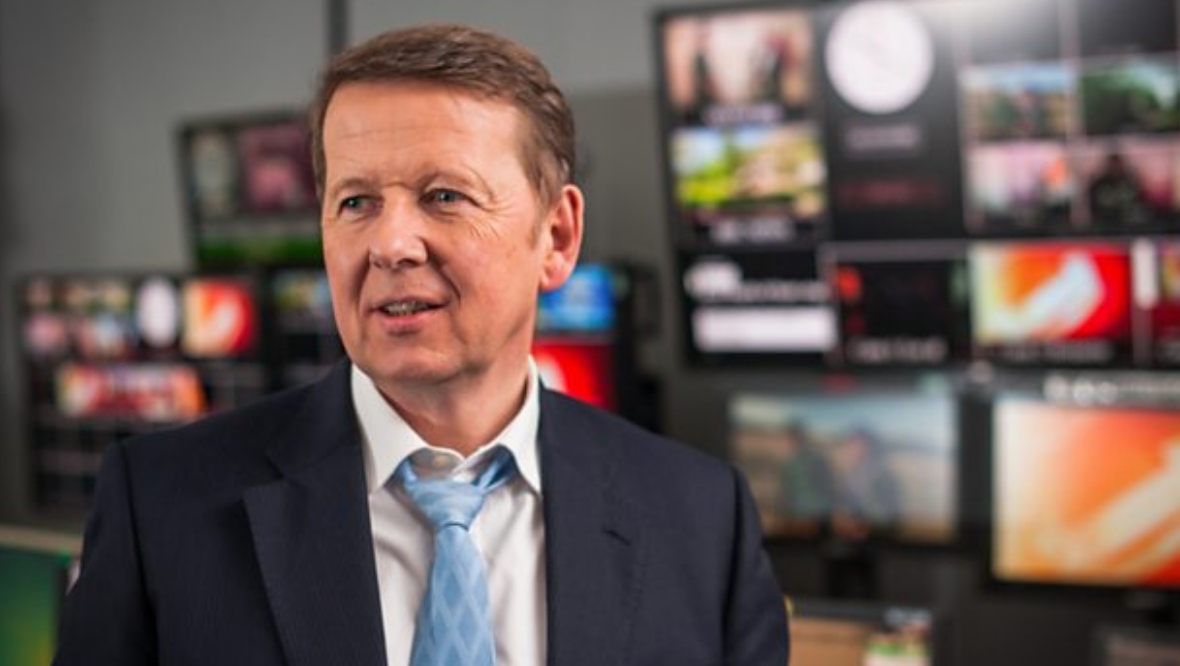 When the BBC Breakfast presenter announced his diagnosis in early 2018, within weeks of Stephen Fry sharing his own diagnosis, it led to an unprecedented spike in referrals.
Urological cancer referrals and treatments also surged in the months following the news of his death. Over 25,000 men in the UK were referred in November 2022 – an all-time high.
Meanwhile, more than 61,000 people completed the charity's online risk checker in the week following his death – a 2,500% increase on the previous week.
The 30-second risk checker aims to help men understand their risk and decide whether a PSA blood test is right for them and has been used by over 1.5 million people since its launch in 2020.
One year on from Turnbull's death, Prostate Cancer UK is asking Scots to "Broadcast it like Bill" and share its 30-second online risk checker.
Prostate cancer survivor Carey Gibb was diagnosed in September 2017, after complaining of urinary problems.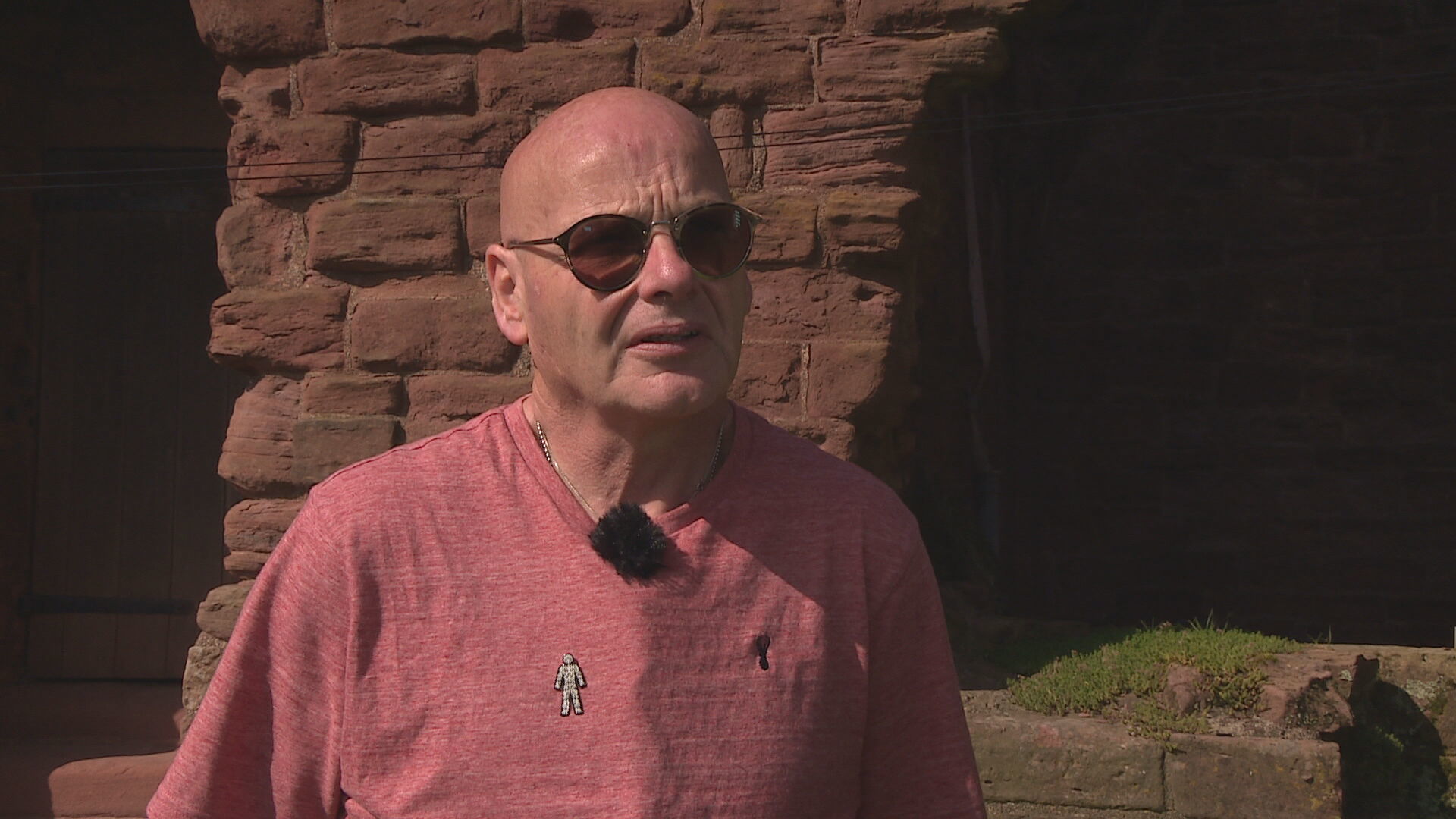 After his prostate was removed, Mr Gibb suffered from incontinence, but that did not stop him raising funds and awareness in several walking events, such as a March for Men event in his hometown, Arbroath.
"A lot of people aren't getting told to get checked," the 62-year-old survivor told STV News.
"There is still a stigma about it. A lot of people don't think about it. So I think they need to actually go, when you become 50, they should be told to get it done.
"One in eight men get it. 52,000 are diagnosed in a year. There is no sense in shying away from it.
"If it's there, it has to be sorted out. Don't shy [away], don't walk away from it. Go and see [someone] about it."
Early prostate cancer is considered to be "very treatable" according to the charity, but it does not usually have symptoms.
The risk factor is higher for men over 50, Black men or those with a family history of the disease.
Survivor and former Scotland rugby star, Kenny Logan said: "I was very very lucky to be diagnosed when I was. I had no symptoms, no pain, nothing like that – I had to go looking for it myself. 
  
"I'd not long turned 50, and was thinking about my health, so decided to go for a check-up, which thankfully included a PSA blood test for prostate cancer. The diagnosis itself was a huge shock, but because I was one of those that caught it early, I've now had it removed and am more or less back to normal. 
  
"I wanted to speak up, because I'd seen the impact of people like Bill Turnbull and Stephen Fry sharing their diagnosis and it's incredible seeing the number of men whose lives were changed completely because of it. 
  
"Unfortunately, Scotland has a big issue with men getting diagnosed too late, when their cancer has already spread, so I want to tell each and every man in Scotland – if you're over 50, or over 45 if you're Black or you've got a family history of prostate cancer – you need to know your risk.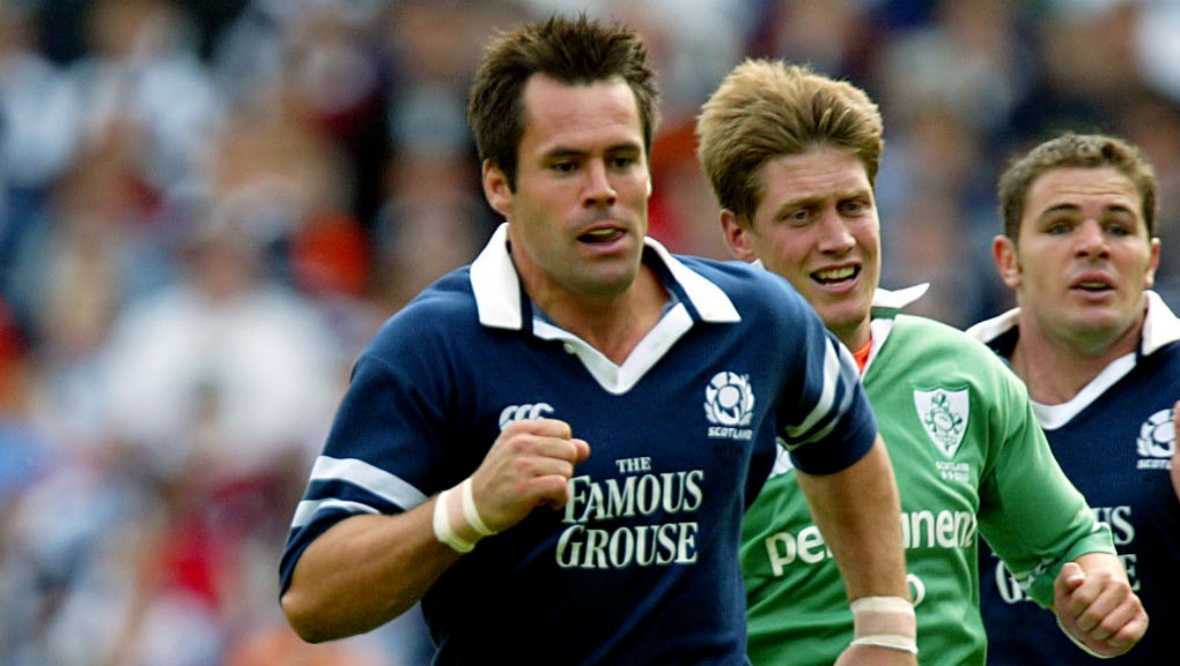 "Prostate Cancer UK has this great risk checker on their website which can tell you everything you need to know. It only takes 30 seconds, and it could save your life."
Laura Kerby, chief executive at Prostate Cancer UK, said: "It was important to see a reaction after thousands of men missed out on a diagnosis during the pandemic. This huge rise in referrals and treatments is testament to the incredible work done by so many to raise awareness and I thank the NHS staff who are treating more patients than ever before.
"From inspirational individuals like Bill Turnbull and Kenny Logan sharing their stories to our national campaign with the NHS, the response has been incredible.
"But we know that there's more to do, especially in Scotland, where we know 1 in 3 men are still being diagnosed too late."
"That's why we need to keep reaching those men who are most at risk of prostate cancer – including men over 50, Black men, and men with a history of prostate cancer in their family.
"This year, in honour of Bill's incredible legacy, we're asking people to 'Broadcast it like Bill' and raise awareness of the disease – encouraging as many men as possible to take our 30-second risk checker to learn if they're at risk, and if so, what they can do about it."
 
Visit prostatecanceruk.org/risk-check for more information.