The number of homeless people dying in Scotland has risen, according to official statistics.
Statistics published by The National Records of Scotland (NRS) indicate that 256 people died whilst homeless in 2020 – a rise of 40 deaths when compared to the previous year.
Over half of the deaths (151) were drug related, with no deaths where the underlying cause was Covid-19.
A total of 8% were due to circulatory diseases, such as heart disease and stroke, with 5% due to cancers.
The most common age bracket for men dying while homeless is 45-54 and for women it is 35-44.
A majority of of those who died (77%) were men, according to the figures.
West Dunbartonshire (196), Inverclyde (123) and South Ayrshire (115) had the highest homeless death rates, whilst six local authority areas had no deaths.
The report shows the number of deaths was also consistently higher during the months of May to September 2020 than in previous years.
The NRS' head of vital events, Julie Ramsay, said the estimated number of people dying while experiencing homelessness has risen consistently over the past three years.
"While these statistics help our understanding of this issue, it's important to understand these figures are currently experimental and the methodology is under development," she said.
"The estimated number of people dying while experiencing homelessness has risen consistently over the past three years.
"Improvements to the data sources and the ability to identify whether a person was homeless may partly explain some of this increase since 2017.
"The figures show people experiencing homelessness dying at younger ages than the population as a whole."
Scotland's housing secretary Shona Robison described the figures as "concerning" and said that they show why more must be done to end homelessness and rough sleeping for good.
"Every single one of these deaths is a tragedy. While it is hard to measure homeless deaths precisely, these findings are concerning," she said.
"This shows why we must go even further in our efforts to end homelessness and rough sleeping for good.
"We are investing more than £50m over this parliamentary term to end homelessness and rough sleeping, including support for rapid rehousing and Housing First.
"This builds on the £37.5m we have already given to local authorities to provide more people with settled accommodation."
Robison said that new laws will be introduced to prevent homelessness before it occurs.
"Scotland already has some of the strongest homelessness rights in the world, and we are working to strengthen these even further," she explained
"We will be introducing new laws to prevent homelessness before it occurs, and improving co-operation between health and housing services, with specific measures to help those with more complex needs."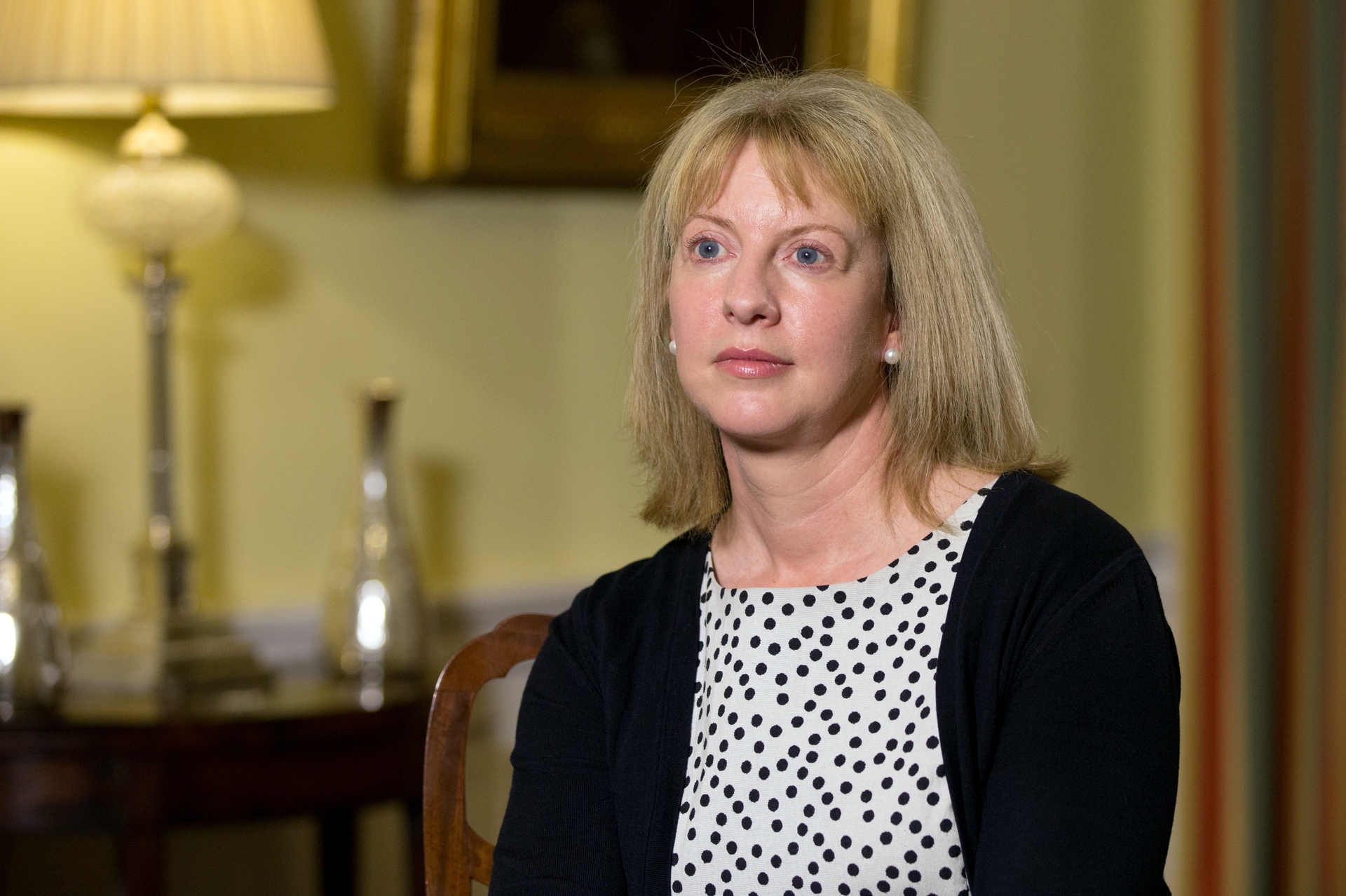 The housing secretary also set out the actions being taken to tackle drug-related deaths and mental health.
She said: "The First Minister has declared a national mission to cut the number of drug-related deaths in Scotland, with funding of £250m over the next five years and a priority of getting more people into the treatment that works for them as quickly as possible.
"We are also funding a £900,000 project to promote more integrated responses across homelessness and substance use services.
"We know that poor mental health can be both a cause and a consequence of homelessness, and we are working with NHS Boards and others to address this.
"Our Mental Health Transition & Recovery Plan sets out action we are taking in response to the pandemic, supported by £120m in funding.
"This includes a cross-government investment of £2.2m to support the integration of mental health and substance use treatment services."
Malcolm Page, assistant director of Homelessness Services for The Salvation Army, outlined the importance of local authorities investing in accommodation through their rapid rehousing transition plans.
"We welcome the work being done by the Scottish Government through its Ending Homelessness Together: High Level Action Plan and we recognise that it has invested in homelessness services over the years," he said.
"However, unless local authorities are able to invest in 'move on' accommodation through their rapid rehousing transition plans, there is just nowhere for people to go.
"Living in temporary accommodation like a B&B can start to eat away at your physical and mental health.
"Spending long periods without anywhere to cook, wash or properly relax makes it very difficult to hold a job down, keep in good physical health and start rebuilding your life.
"These are places that are meant to be a short-term fix to prevent people from sleeping on the streets, not as long-term solutions.
"Bed and breakfast type accommodation is often provided without the essential support we believe is required to address the deep-rooted and often complex issues that result in people becoming homeless."
Commenting on the statistics, Scottish Labour's housing spokesperson Mark Griffin called for a "full and frank" investigation into the damage done by the Covid-19 pandemic following the rise in numbers.
"It is deeply troubling to hear of so many deaths of homeless people in Scotland in only a year," said the MSP.
"With such a steep rise in numbers, there must be a full and frank investigation into the damage done by the pandemic.
"It is clear that cuts to councils and to support networks will be putting lives in danger."
Scottish Conservative social justice and housing spokesperson Miles Briggs MSP said: "These figures should be a source of shame for the SNP. They have failed year after year to tackle a rise in homeless deaths on our streets and the situation is only getting worse.
"The majority of these deaths are directly linked to drugs, which is why we must guarantee those who need treatment will have access to it. I call on everyone to support Scottish Conservative plans for a Right to Recovery Bill.
"We are also committed to ending rough sleeping by the end of this Parliament. For too long, the SNP have failed to take responsibility and tackle their record on homelessness. These deaths are a scourge on our communities and the warm words just aren't cutting it any longer.
"We need to see action now and that is why the Scottish Conservatives have called on SNP Ministers to review access to healthcare for people who are homeless or rough sleeping."
"Homelessness is an injustice, but it is also a public health emergency."

Jon Sparkes, Crisis chief executive
Jon Sparkes, chief executive of Crisis, said: "It's shocking that even more people died while experiencing homelessness last year.
"Behind every one of these statistics is a real person, with friends and families. They formed a part of our communities and they will be missed.
"Homelessness is an injustice, but it is also a public health emergency. Far too many lives have been cut short and many of these deaths will have been avoidable. That is unacceptable.
"We need to learn from these failings and put in place measures to stop this from happening again. We've long known how damaging homelessness can be for someone's health and it is vital that we act now to prevent people from losing their homes.
"That means public services, including health bodies, asking about someone's housing situation, then acting to help if they need it.
"Homelessness is not inevitable. By working together we can end it."