The not proven verdict is to be scrapped in Scottish courts as part of sweeping changes to the country's justice system.
The Victims, Witnesses and Justice Reform (Scotland) Bill aims to address a number of issues around serious sexual offences, creating a new specialist sexual offences court.
STV News takes a look at the new legislation in detail and examines its potential implications.
History of not proven
Under Scots law, a criminal trial has three outcomes – guilty, not guilty or not proven, which is often referred to as the third verdict.
It is unique to Scots law and there is no equivalent in other jurisdiction.
In the 17th century, practice developed so that the jury found facts alleged by the prosecution either proven or not proven, and it was then for the judge to convert this to an appropriate level of guilt.
In 1728, however, a jury returned a verdict of not guilty, leaving thereafter three verdicts available.
The consensus appears to be that the not proven verdict is available where there is insufficient evidence to convict but suspicion still attaches to the accused.
Whether or not this is satisfactory is often debated and discussions around Scotland's third verdict, which has the effect of acquitting the accused, have been going on for years.
What will change with this new Bill?
Ministers will have the power to carry out a pilot of rape trials being conducted by a single judge without a jury.
For jury trials, the majority needed for a guilty verdict will be at least two-thirds.
The Victims, Witnesses and Justice Reform (Scotland) Bill will also change the size of criminal juries from 15 to 12 and ensure lifelong anonymity for victims of sexual offences.
'I see no reason to abolish not proven'
Campaigners have long called for the verdict to be ditched, however, with it essentially having the same effect as not guilty, in that the accused is acquitted and generally cannot be tried again.
But the Law Society of Scotland has warned there could be an increase in miscarriages of justice if not proven is scrapped as a verdict.
Murray Etherington, the society's president, said: "The right to a fair trial is a cornerstone of the Scottish criminal Justice system. Even on a pilot basis, judge only trials will put that fundamental right in jeopardy with no discernible benefits.
"By its very definition, a jury is a better reflection of Scottish society than a single judge can possibly be. Juries act as an essential and effective safeguard against the potential for unconscious biases to unfairly influence trial outcomes.
"Undermining the foundations of the Scottish justice system to increase conviction rates is a dangerous approach, which will create a serious risk of injustice.
"We support the overall aim of the legislation to deliver a more person-centred approach to practices within the Scottish criminal justice system, but fundamental changes such as the introduction of judge only trials and the abolition of the not proven verdict must not be made at the expense of the right to a fair and just trial.
"We will closely scrutinise the Bill and comment more fully as it progresses."
David McKie, senior partner of Levy & McRae solicitors, also said he is unconvinced its removal will help victims or complainers.
He said: "The not proven verdict has been a vital cornerstone of the Scottish justice system for centuries.
"It is grounded on a fundamental pillar of the trial process – that the Crown proves its case beyond reasonable doubt.
"I see no reason to abolish the verdict and am concerned at what appears a further erosion of the rights of an accused person in this country.
"A judge or a jury is perfectly capable of understanding the distinction in each case and to reach a verdict based on the unique circumstances they face. I am not convinced its abolition will do anything to help victims or complainers at all."
Rape Crisis Scotland welcomes move to scrap verdict
The legislation is primarily aimed at increasing the country's low conviction rate for serious sexual offences.
Only about half of rape and attempted rape trials result in a conviction. The overall conviction rate in trials is about 90%.
Rape and attempted rape trials have also been far more likely to end in a not proven verdict than trials for other offences.
There were 2,176 rapes and attempted rapes reported to the police in 2020/21, but only 152 prosecutions and just 78 convictions.
Sandy Brindley, the chief executive of Rape Crisis Scotland welcomed plans to scrap the not proven verdict, saying she has "no doubt that guilty men are walking free".
She said: "In Scotland, conviction rates for rape are the lowest of any crime. For cases that reach trial the conviction rate is around 51% compared to 91% for all other crimes.
"There is significant evidence that myths about sexual violence influence juries in their decision making. There is a huge amount of research and evidence to suggest that these steps will not only make engaging with the justice system easier for survivors but lead to more justice being done
"Proposals including the ending of the not proven verdict, the introduction of a specialist sexual offence court, anonymity for complainers in sexual offence cases, the potential for judge led trials and independent legal representation will make a material difference to how survivors access justice.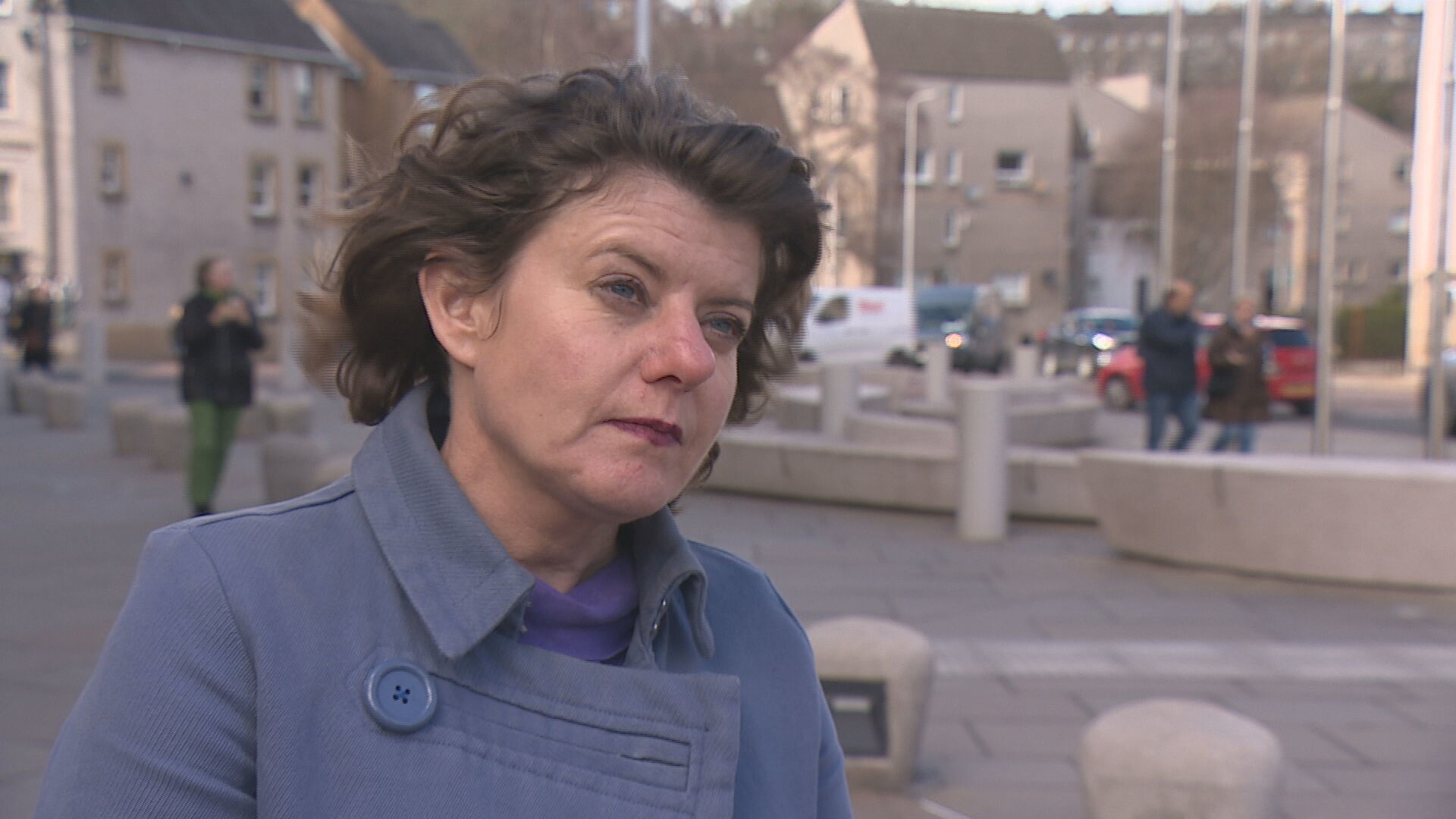 "Making the decision to report sexual violence can be very difficult. We hope this Bill will help to make this decision somewhat easier.
"But this is not a perfect Bill. We have concerns about its proposed changes to jury majority from eight out 15, to eight out of 12. We know that juries are reluctant to convict in rape cases, and any change in jury majority could have a significant impact on convictions.
'Among the most significant legislation since devolution'
The Scottish Government's 2021 Programme for Government committed to carrying out a public consultation on the three verdict system and whether the not proven verdict should be abolished.
A consultation opened in December that year that also gave consideration to jury size and the majority required for conviction and corroboration.
It gathered views from the public, legal professionals and those with experience of the justice system.
Overall, there was a higher level of support for change to a two verdict system than to keep the current three verdict system (62% supported the change compared to 37% who did not).
A key reason for supporting a change to a two verdict system was confusion over what is meant by the not proven verdict and the lack of a definition of not proven.
Justice secretary Angela Constance said on Wednesday: "This Bill will put victims and witnesses at the heart of the justice system.
"It is testament to the efforts of many campaigners who have worked to ensure that the processes of justice better serve victims, witnesses and vulnerable parties.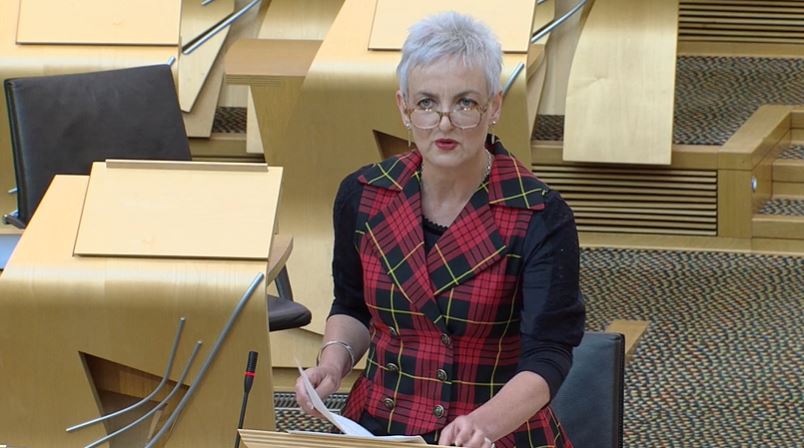 "This landmark legislation is among the most significant since devolution and will ensure fairness is cemented into the bedrock of Scotland's modern-day justice system.
"Building on the experiences of survivors, victims and their families, these key reforms will make justice services more sensitive to the trauma it can cause.
"This government has been clear we must take action to improve the experience of those who suffer sexual abuse.
"The majority are women, who must be supported to have trust and confidence that the processes of justice will serve their needs, allow them to give their best evidence and support them in their recovery."
She also hailed the creation of a new independent commissioner for victims and witnesses.
Scottish Conservative justice spokesman Jamie Greene said: "There are long overdue measures in this Bill we can support, including the abolition of the not proven verdict, which the Scottish Conservatives have long called for, and anonymity for sexual offence victims.
"However, we share reservations about a move to juryless trials, given that it is a basic tenet of Scots law that those prosecuted for the most serious offences are tried before their peers."
High profile cases
One of the most high profile cases involving a not proven verdict is that of Miss M – a woman who successfully sued a man cleared of raping her.
Stephen Coxen was ordered to pay £80,000 in damages after a judge ruled he raped the woman after a night out in St Andrews. He later declared himself bankrupt.
Coxen had denied the charges and in November 2015 a jury found the criminal case against him not proven.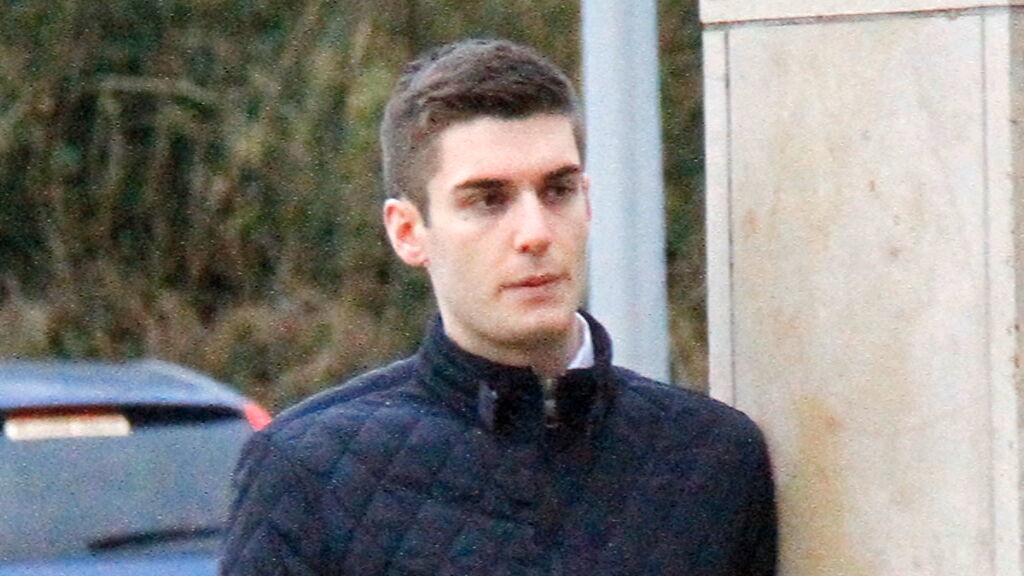 The civil case, which was heard in 2018, was understood to be the first of its kind in Scotland.
Civil cases require a lower standard of proof than criminal cases, with judgements made on the balance of probabilities rather than beyond reasonable doubt.
Amanda Duffy was killed after going missing in the early hours of May 30, 1992, after a night out with friends.
Her body was found by passers-by that evening in an area of waste ground near to a car park in Miller Street, in Hamilton.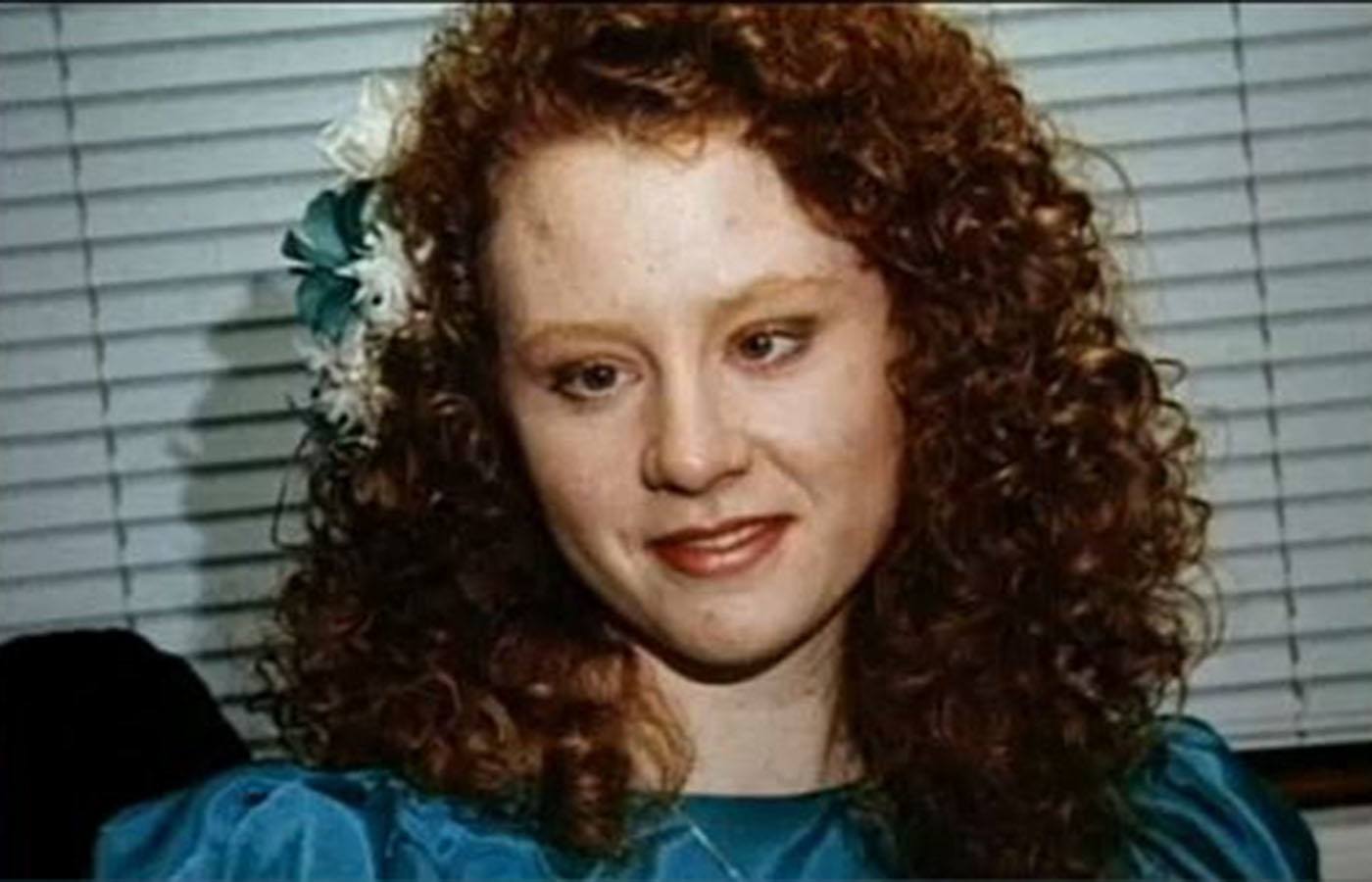 A 20-year-old man, Francis Auld, was tried for the student's murder after witnesses said they had seen them together.
However, jurors found the murder charge against him not proven by majority verdict.
In 1995, Amanda's family launched a civil case against Auld, with a judge awarding them £50,000 in damages after finding him responsible for her death.
In 2015, the Crown asked the High Court to allow Auld to be re-tried for the murder but he died from pancreatic cancer at the age of 45 in July 2017.
Amanda's father Joe Duffy has campaigned for the not proven verdict to be abolished for 30 years after his daughter was murdered.
STV News is now on WhatsApp
Get all the latest news from around the country
Follow STV News
Follow STV News on WhatsApp
Scan the QR code on your mobile device for all the latest news from around the country