Shops across Scotland reopened their doors on Monday morning as lockdown restrictions continue to ease.
Customers were queuing outside Primark in Glasgow from 5.30am, two-and-a-half hours before it opened for business.
Edinburgh Zoo also reopened on Monday morning, with bosses saying every visitor slot had been booked until July 12.
Earlier this month, Nicola Sturgeon announced that non-essential shops of any size would be able to reopen on June 29 provided they had outdoor entrances and exits.
The news had staff eager to get back to business after being forced to close for more than three months due to the coronavirus pandemic.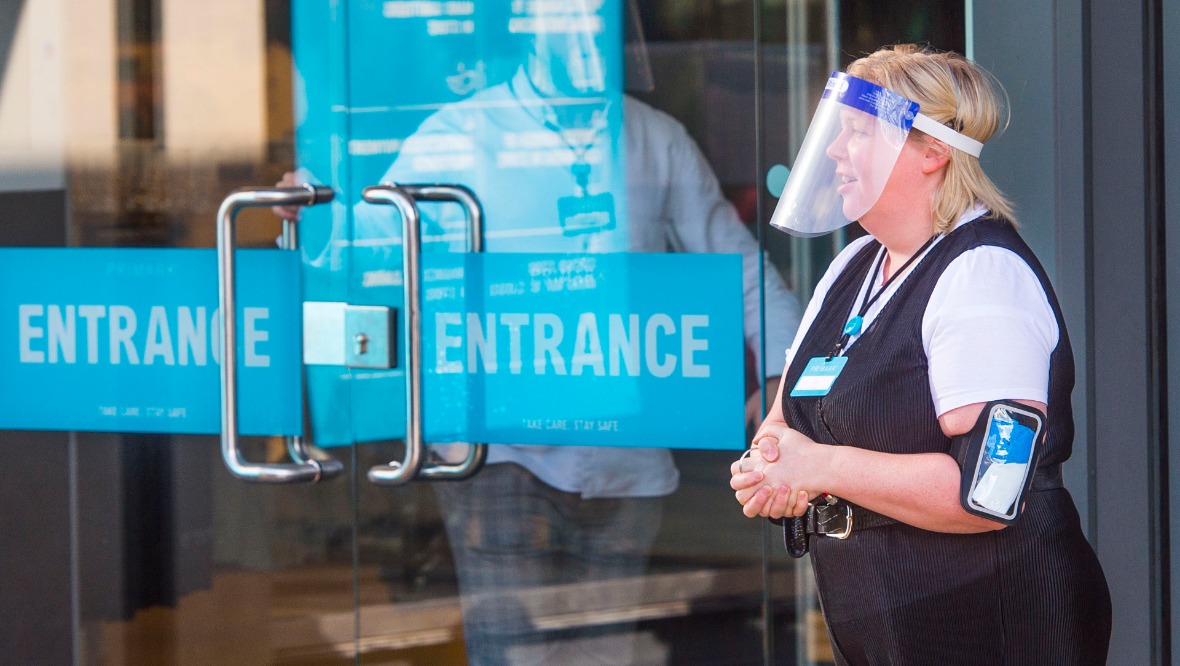 Despite the step forward, shoppers found different layouts and features, such as one-way aisles and plexiglass at cash desks.
Shops of any size that meet the government's requirements can get back to work this week – previously officials had suggested only small shops would be permitted to reopen in phase two.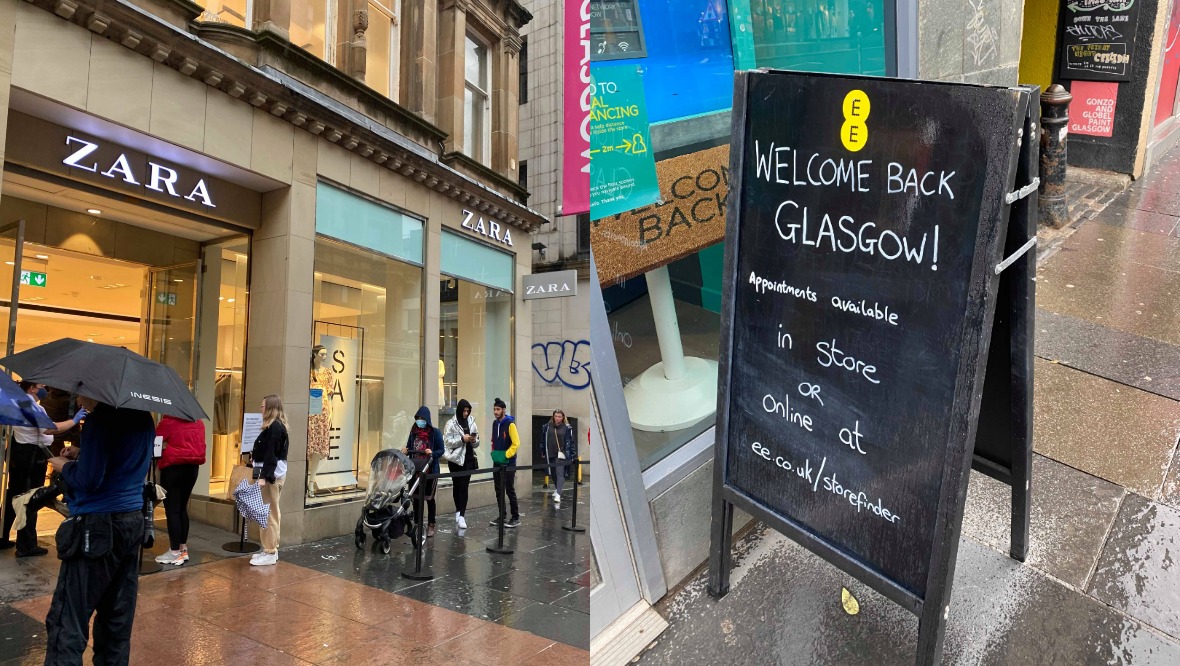 But the restrictions still require stores to have outdoor entrances and exits.
This means those within indoor shopping centres cannot reopen, except for those considered essential such as supermarkets and pharmacists.
The rest are preparing to reopen their doors in phase three later this month.
Sturgeon urged shoppers to act responsibly and not to "squander" virus progress as more shops reopen.
The First Minister tweeted: "If you plan on visiting shops today, please do so responsibly.
"Maintain physical distancing, follow hygiene advice, wear a face covering and respect staff who may be asking you to shop differently.
"We've made so much progress against the virus – let's not squander it. #StaySafe."
Economy secretary Fiona Hyslop said: "Being able to reopen our non-essential retail businesses with necessary safety measures in place is a positive step forward in easing the coronavirus lockdown in Scotland.
"We each have an important role in ensuring we shop with care and consideration for others, and that rules are adhered to in a responsible manner."