Not a single fine has been issued since Scotland's ban on single-use plastics came into force, STV News can reveal.
Scotland became the first country in the UK to implement a ban when a new law came into force on June 1, 2022, making it illegal for businesses to supply items including plastic straws, plastic cutlery and containers made of expanded polystyrene.
Almost a year on, environmental campaigners say their use is still widespread.
The owner of one chip shop in Glasgow hit out at a lack of guidance and support to switch to the pricier more environmentally-friendly packaging.
He said: "Potatoes have gone up, oil has gone up, boxes have gone up, paper has gone up… everything.
"The cost is affecting everybody and the cost is very very high."
When the law came into force, businesses were told failure to comply could bring up to a £5,000 fine, with enforcement the job of councils.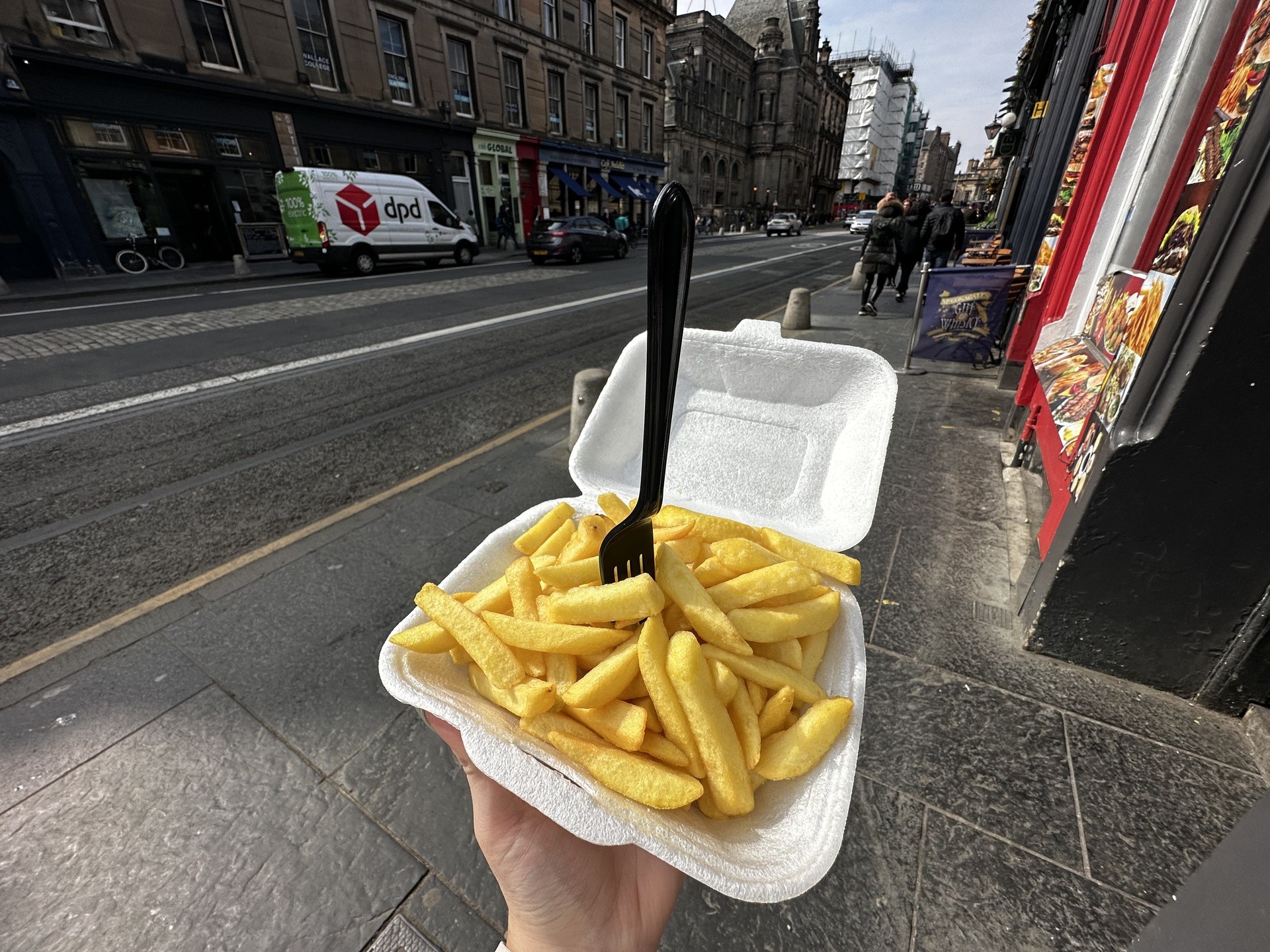 When asked by STV News, 30 of Scotland's 32 local authorities confirmed no fines had been issued. Argyll and Bute and Perth and Kinross have not responded to STV's inquiry.
The majority of councils said they were engaging with businesses and that enforcement would be a last resort.
However, approaches differed council-to-council. Some said they had a "reactive" approach and would only take enforcement action if complaints were raised.
One council said it was not enforcing or even advising on the regulations because of "resource and capacity issues".
Kim Pratt, of Friends of the Earth Scotland, said: "It's incredibly disappointing.
"We still see a lot of single-use plastics; plastics are all around us every day and they are incredibly environmentally harmful so we need to reduce our use of them.
"The Scottish Government need to really properly enforce this ban if they want to see the environmental benefits that it's designed to create.
"That means giving businesses the correct information and clear information about how to be compliant with this ban. Also, they have to give local authorities the proper resources that they need to make sure that businesses are being compliant."
Because of issues in relation to the UK Internal Market Act 2020, between June and August 2022, the ban was only applicable to plastics manufactured in Scotland, but it then became fully effective.
At the time, circular economy minister Lorna Slater MSP said the Scottish Government was turning its "promises into action".
She said: "Every year, hundreds of millions of single-use plastic are wasted, with many of them littering our beaches, waters and parks. This ban will encourage businesses to make the switch to reusable alternatives, helping to reduce litter and cut emissions."
Speaking to STV News on Wednesday, Slater said it was not her intention to be "punitive" towards businesses.
She said enforcement officers had various options available to them.
"We want to take businesses on a journey," she said, "To support businesses into knowing what the regulations are and what their options are for complying, so that we can help them in that direction.
"Zero Waste Scotland, for example, has some helpful advice on their website that business owners can look at to understand how they can comply and what their options are."
Asked why takeaways already struggling with increasing running costs should have to cover the more expensive environmentally-friendly packaging, Slater said the source of the polluting plastics should have to pay rather than the taxpayer.
STV News is now on WhatsApp
Get all the latest news from around the country
Follow STV News
Follow STV News on WhatsApp
Scan the QR code on your mobile device for all the latest news from around the country