Football fans heading to Hampden for the Euros have been warned not to hug or high five.
New rules also urge supporters to avoid all close contact with others and remain in their seats at half-time.
Four Euro 2020 games will be played at national stadium – including Scotland's group fixtures against Czech Republic and Croatia – which has been kitted out with hundreds of sanitiser stations and floor markings.
The Scottish Government gave the Scottish FA approval to have 12,000 fans at Hampden for each match – 25% of the stadium's capacity.
They will be comfortably the biggest crowds seen in Scotland for a live event since the pandemic began.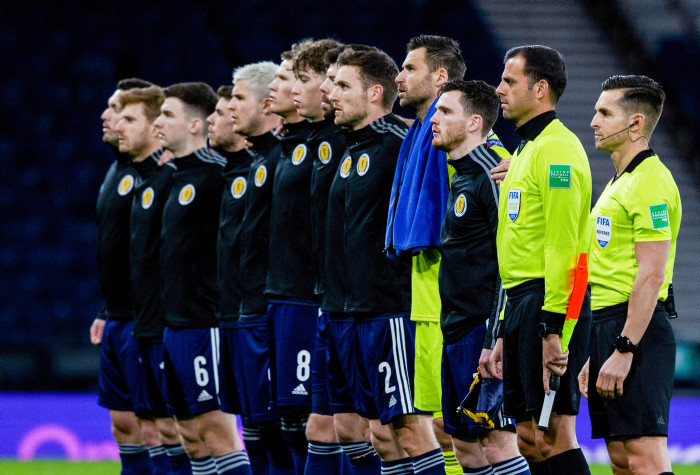 Scotland also face England at Wembley, where fans will need proof they've had two vaccinations or a negative lateral flow test to get in.
Meanwhile, a fan zone for up to 6000 people has been set up at Glasgow Green, where games will be shown on big screens.
Hampden rules for fans
Keep a distance of at least 1.5 metres to other fans.
Arrive at the stadium within your allocated 30-minute entry time slot.
Don't occupy any other seat than the one on your ticket.
Wash and disinfect your hands frequently. Sanitiser stations can be found throughout the stadium.
Don't shake hands. Avoid hugs, high fives and any close contact with others.
Stay in your seat during half-time and limit your movements to and from your seat as much as possible.
Don't enter the stadium if you feel unwell or experience any symptoms of Covid-19.