Nicola Sturgeon has said she will never reveal who she voted for in the SNP leadership contest.
The First Minister said she would give her "100% support" to whoever wins the contest to succeed her as party leader and First Minister.
Either Kate Forbes, Humza Yousaf or Ash Regan will be announced on Monday afternoon as the next leader of the SNP.
Sturgeon announced her resignation last month, saying she had no stamina left to continue in the role.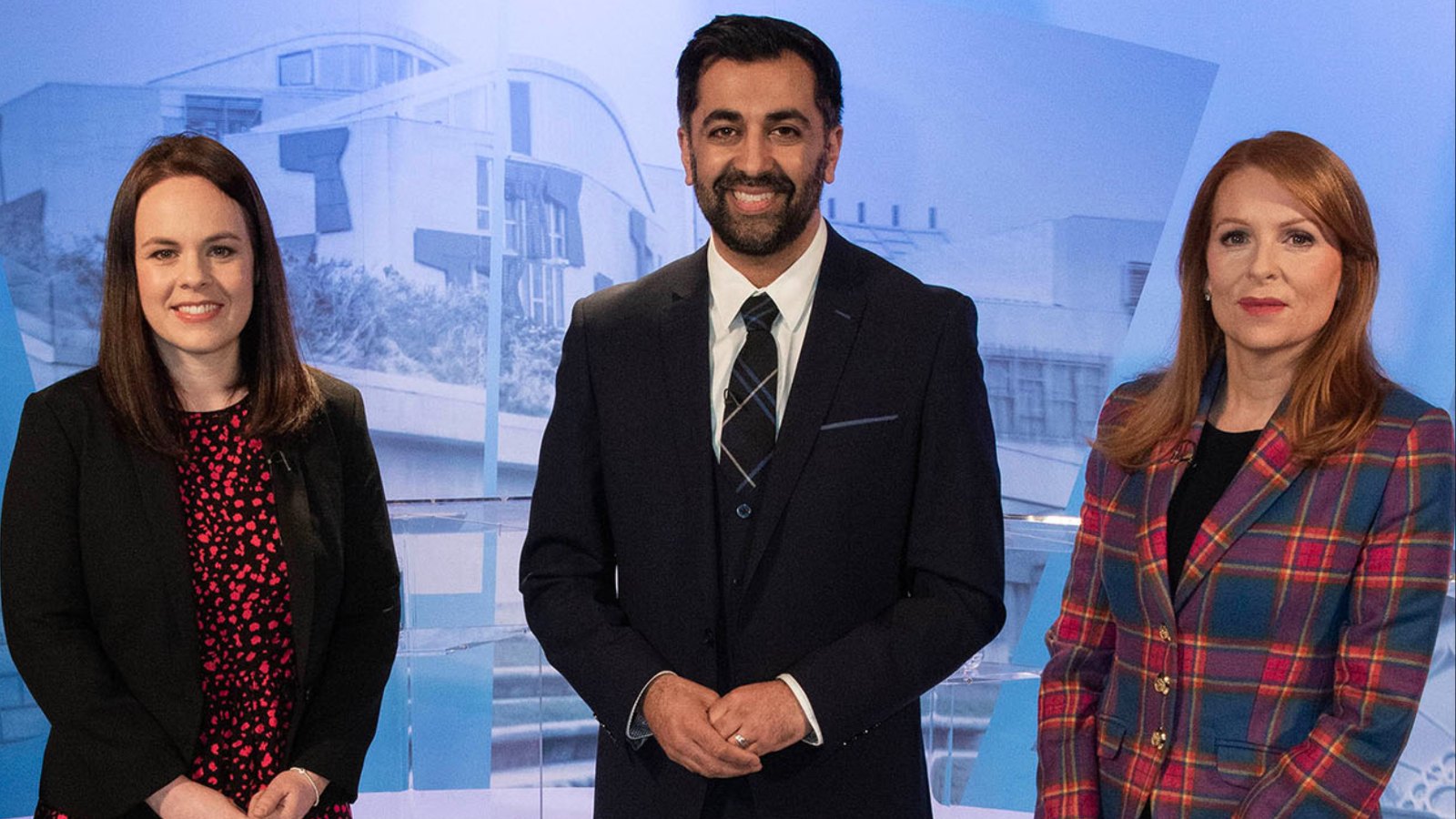 Appearing on ITV's Lorraine programme on Monday, she didn't rule out taking on international work following her departure, such as joining the United Nations.
But she said she would continue as an MSP until "at least" the next Holyrood election.
However she refused to be drawn on who she would like to see take over from her as SNP leader.
"I've got one vote like all SNP members,' she told Lorraine Kelly in her last interview as Scotland's First Minister.
"I've cast my vote but I'm never going to say who I cast it for.
"What I will say is whoever emerges as the new leader of the SNP today and then subject to a vote in parliament tomorrow becomes our First Minister, they will have my 100% support.
"I'll be right behind them in their corner, willing them on, wanting them to succeed every step of the way.
"Because if they succeed, the party and most importantly of all, the country will succeed.
"So whoever he or she turns out to be I'll be their biggest champion and their biggest advocate, and I would expect my party to get absolutely right behind them too."
Sturgeon said she wanted to find a way, after stepping down, to continue fighting for issues around women's rights, care-experienced people and climate change.
"I just have to work out the best way of doing that," she said.
"I've been reading lots of speculation about me going to work internationally for ages now, and you know, I'm not ruling anything out.
"But at heart I'm a bit of a home bird so I'm not sure that's what I'll end up doing but I'll take a bit of time to work out what I want to do.
"What I'm absolutely certain I don't want to do is be breathing down the neck of my successor. That's in nobody's interest."
Sturgeon said she wanted to be "emphatic" that she is not planning any comeback as First Minister in future but hinted she may write a memoir following her departure.
Asked if she had any plans for a book, she said: "Maybe. Watch this space. Possibly."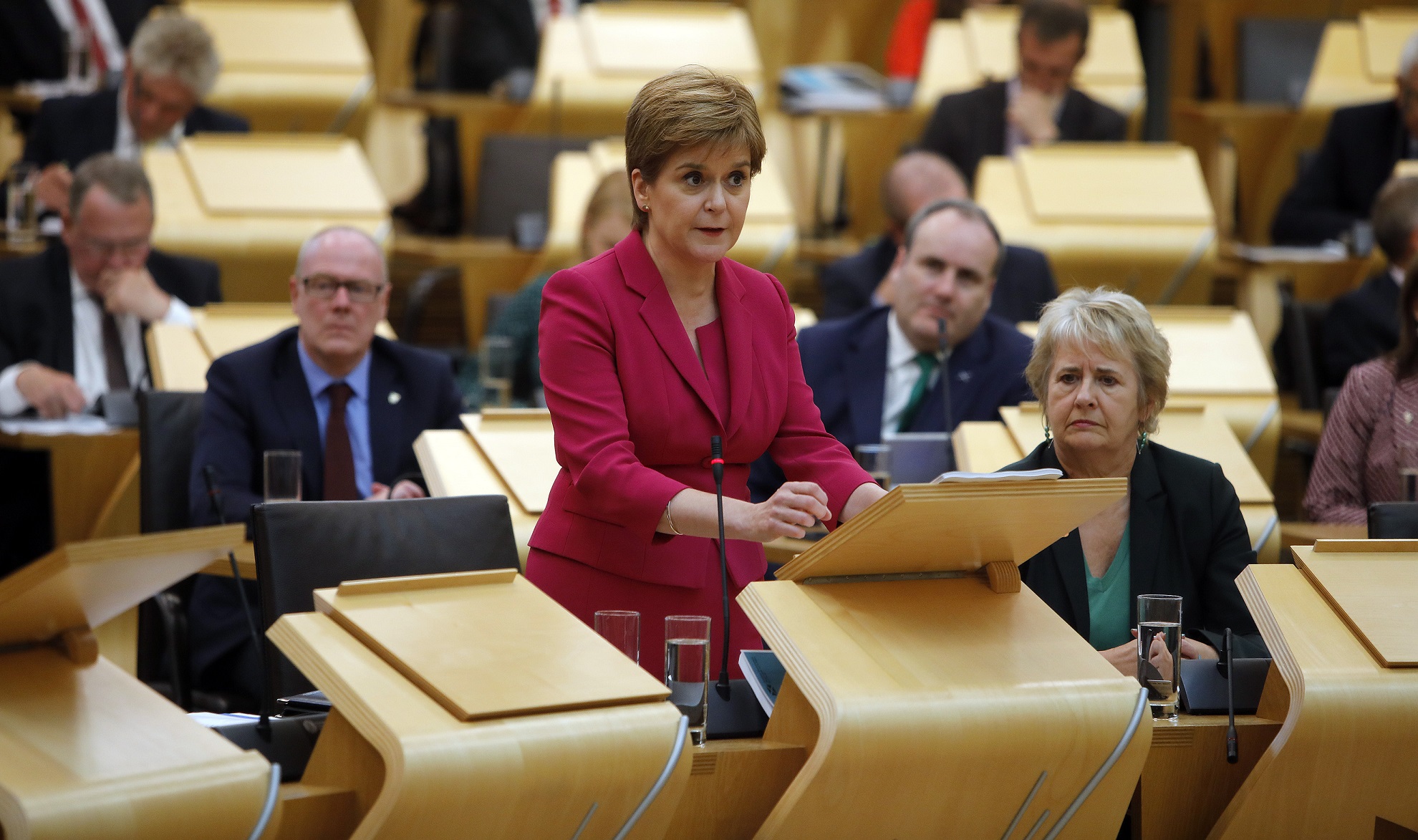 Sturgeon said she felt a "swirl of emotions" about leaving after eight years in office, admitting she felt "sad".
But she added: "I know this is the right decision. I don't regret the decision. It's the right time for me to step away and embark on the next phase of life.
"But I'm also feeling a bit emotional, a bit sad. I'm going to miss the job."
She said leaving the role of First Minister will be the "reset of my life".
She said: "I've been doing frontline politics all of my adult life, I don't really know anything else.
"So I'm going to have to take a bit of time to adapt to the transition to find a different balance to life."
She continued: "So it's exciting and also a bit scary."
The new SNP leader will be announced at around 2pm on Monday at Murrayfield Stadium in Edinburgh with a vote on the new First Minister taking place at Holyrood on Tuesday.
STV News is now on WhatsApp
Get all the latest news from around the country
Follow STV News
Follow STV News on WhatsApp
Scan the QR code on your mobile device for all the latest news from around the country