The First Minister has been urged to end all Covid restrictions in Scotland despite a surge in cases and pressure on hospitals.
Douglas Ross has said Nicola Sturgeon "must give up control" and end all legal requirements ahead of her Covid statement on Wednesday.
The Scots Tory leader added that the FM must "trust the public", claiming the SNP's Covid strategy had "failed".
Sturgeon is due to address MSPs in the Scottish Parliament for the latest coronavirus update at 2pm on Wednesday afternoon.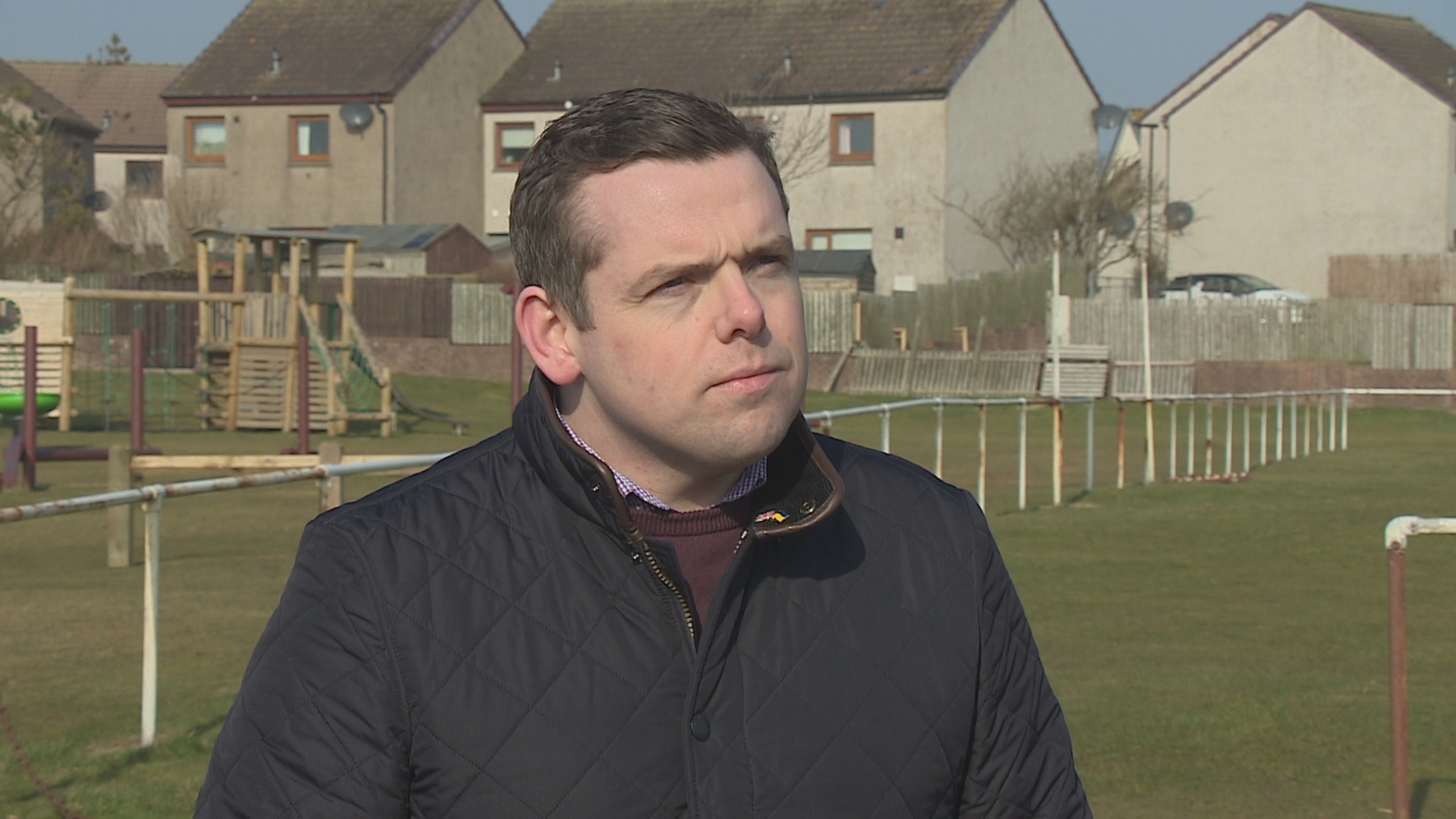 The country's last legal restrictions, including the requirement to wear face masks in shops and on public transport, were due to be lifted on March 21 but the move was delayed by the FM amid a rise in infection rates.
Ross said on Tuesday: "Nicola Sturgeon must give up control over people's lives and ditch Covid rules tomorrow.
"She can't use the higher case rates that she has completely failed to reduce as an excuse to delay or backtrack on lifting the remaining restrictions.
"We have now been living under some form of legal Covid restrictions for over two years. Nicola Sturgeon must now start to trust the Scottish public to keep themselves safe.
"Despite their overly cautious approach, the SNP's Covid strategy has failed. Scotland's infection rates have been significantly higher than England's for several weeks.
"All the SNP have achieved with their dithering and delays is to prolong the hardship of the public and businesses.
"Nicola Sturgeon cannot keep Scotland in Covid restrictions forever. It's time we got back to normality."
His comments come after one in 11 people in Scotland were estimated to have had Covid last week – the highest rate in UK.
According to figures from the Office for National Statistics, Scotland has seen infection levels rise for eight weeks in a row and has reached the highest number of cases since the start of the pandemic.
A total of 473,800 people were estimated to have had Covid-19 last week, or one in 11.
This number is up from 376,300 people, or one in 14, the previous week.