Nicola Sturgeon has paid tribute to women's right advocate Emma Ritch who has died suddenly calling her a "force for good".
Ms Ritch was a committed campaigner for equality and justice who advised the Scottish Government over a career in which she worked "tirelessly".
She passed away on Friday, July 9.
The First Minister said: "This is dreadful and devastating news. Emma was such a force for good – a passionate advocate for women's rights and a champion of justice and equality.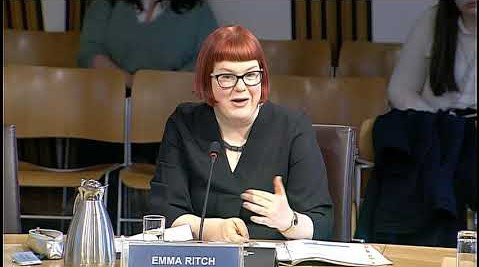 "She was also a cherished friend to many. She will be missed beyond words. Sending love to her family, friends and colleagues."
Ms Ritch was the executive director on Engender, a Scottish feminist policy and advocacy organisation.
She was responsible for engaging with both the Scottish and UK Governments, as well as the UN and EU.
Jackie Baillie, Scottish Labour deputy leader, said: "Emma Ritch was an extraordinary, warm, generous, and thoroughly wonderful person who advanced the cause of equality immeasurably.
"The condolences of the Scottish Labour Party go to her family and friends. This is truly heartbreaking news. She will be missed."
Scotland's children and young people's commissioner Bruce Adamson said he was "totally heartbroken".
He said: "Emma's contribution as a feminist, human rights defender, and leader in Scotland, Europe and globally was immense. She was a huge inspiration whose work will continue to bring positive change. Thoughts are with her family, friends and all who loved her."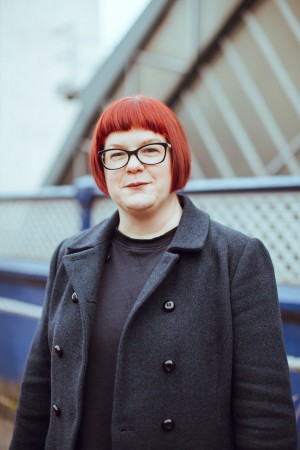 Ms Ritch was a member of the First Minister's Advisory Council on Women and Girls, the joint strategic board of Equally Safe, and the advisory group of the Scottish Women's Rights Centre.
She chaired the Rape Crisis Scotland board and the board of the Human Rights Consortium Scotland, and was a member of the board of the European Women's Lobby.
Claire Heuchan, Scottish author and Black feminist theorist, said: "Emma Ritch was an exceptional advocate of women's rights, and I am so sorry to hear of her passing.
"Scotland's feminist community has lost a real champion in her. My thoughts are with Emma's loved ones."
Scottish Women's Aid said: "Emma was our sister, our mentor, our champion; her work with the amazing women of Engender has changed Scotland forever.
"She challenged us to be better, do better, and work together better. Her death is an incalculable loss for Scotland, and those who knew her wit and kindness."
Engender announced Ms Ritch's death on Monday morning. The organisation shared the news with "profound sadness".
A statement read: "Emma's death is a huge shock to us all.
"Her intelligence and insight, kindness, and passionate feminism have made Scotland a better place for women, as well as enriching the lives of those who knew her personally.
"We know that many Engender members and supporters will be keen to share their tributes to her life and work, and we are working on ways to facilitate this. For now, please know that we are sending all of our love to Emma's family and friends, and anybody struggling with this news.
"The Engender office will be closed this week as we collectively process the loss of our brilliant director, colleague, and friend."