Nicola Sturgeon has said she did not watch Tuesday's SNP leadership debate.
The First Minister told STV's political editor Colin Mackay, who hosted the event, that she instead followed along on Twitter.
"Colin I know this is going to break your heart but I didn't watch it," she responded at the Scottish Parliament on Wednesday.
During the debate, SNP leadership hopeful Ash Regan said the SNP had "lost its way" while Kate Forbes launched a scathing attack on Humza Yousaf's time in government.
The finance secretary said change was needed within the party.
She said "more of the same" in the government "is an acceptance of mediocrity".
Asked if she was "behind the couch" during the debate, Sturgeon told Mackay: "No, I was following all of your tweets and it seemed to be a feisty encounter.
"I'm sure you were one of the stars of the show though."
Questioned whether she thought her leadership has been "mediocre", Sturgeon said it was the Scottish public who decide that.
She said: "Look, the judge of my leadership has been and will continue to be the people of Scotland.
"I won eight elections in my eight years as leader.
"Look, I have chosen to step down from leadership.
"Those who are vying to succeed me have a right now to put forward their policies, their vision, their approaches to leadership and it's important they do that – they are doing that – and the party will make a decision.
"And I think they have a right to do that actually without a running commentary from me."
Sturgeon said the SNP had a "proud" record in government and one all candidates are aiming to build on.
"But I don't think they need help and advice from me," she said.
Some in the SNP expressed shock over the comments made by Regan and Forbes.
Senior MP Pete Wishart said the debate was "thoroughly dispiriting" while MSP Emma Roddick said it was "utterly bizarre to watch an SNP MSP defend SNP policy on national TV against a fellow member of cabinet".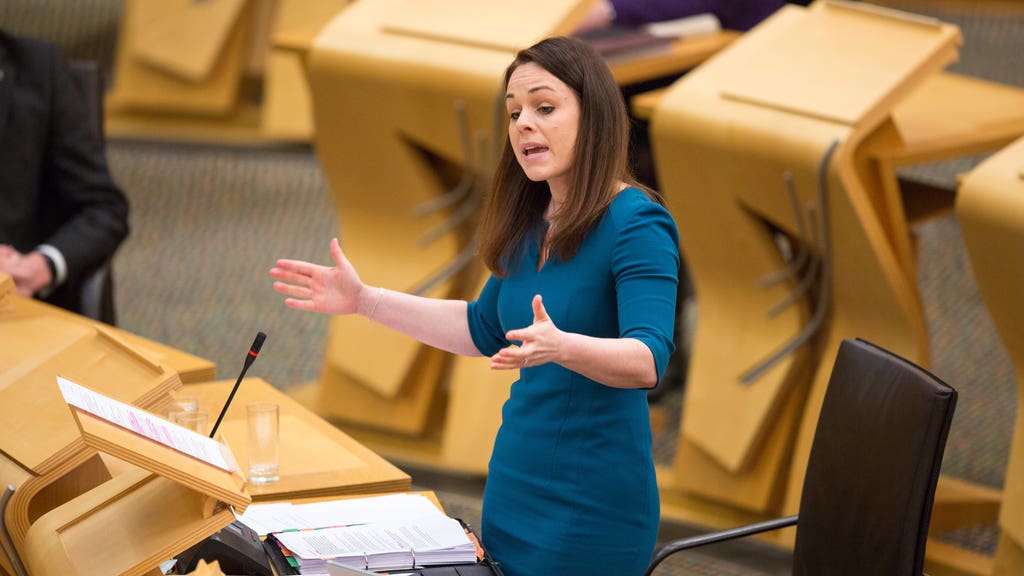 During the debate, the finance secretary criticised Yousaf's time in government.
She told him: "Humza, you've had a number of jobs in government.
"You were a transport minister and the trains were never on time, when you were justice secretary the police were stretched to breaking point, and now as health minister, we've got record-high waiting times.
"What makes you think you can do a better job as first minister?"
The health secretary defended his record, telling Forbes he had "built new roads and railway" while delivering the Queensferry Crossing under budget.
He also pointed to extended protections for domestic abuse victims and said he had "delivered the fastest ever Covid booster programme" in the UK.
STV News is now on WhatsApp
Get all the latest news from around the country
Follow STV News
Follow STV News on WhatsApp
Scan the QR code on your mobile device for all the latest news from around the country