The man at the centre of one of Scotland's most bizarre extradition cases is a fugitive with multiple aliases. In a small Providence pub, another name has been added to that long list: 'Three questions Nick'.
Regulars at the Wickenden recall how Nicholas Alahverdian, who also went by Nicholas Rossi, would try to pass himself off as an aspiring writer and a 'Harvard man' as he sat at the bar, just yards away from his Rhode Island home.
One of them, author Stephen O'Shea, describes the Nick he knew as "immensely gregarious and very persistent".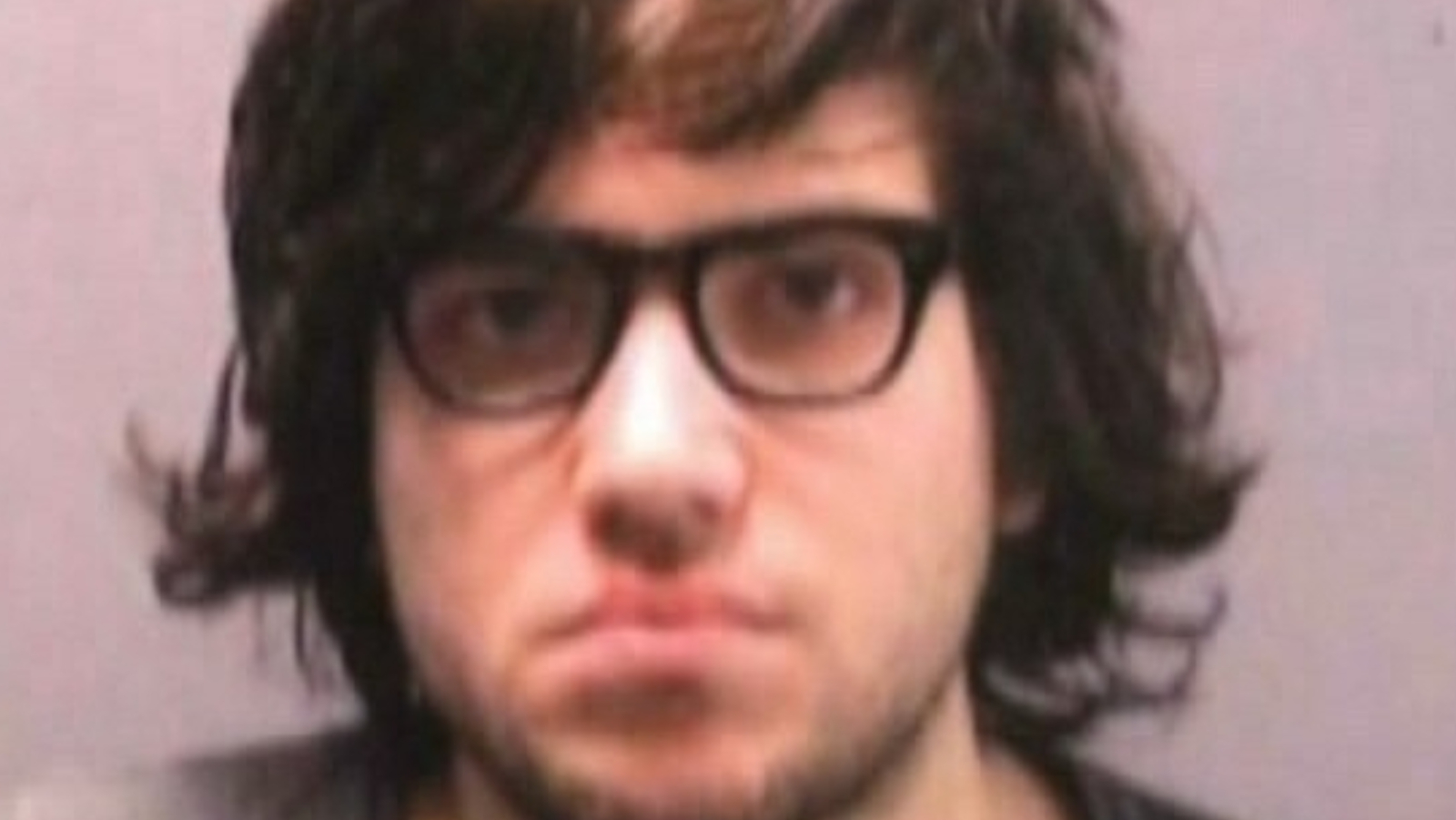 "He was hard to shake off, like a wet shirt sometimes, he'd stick to you. He had the gift of the gab. The bar staff called him 'Three questions Nick" as he would just pepper them with questions. So, they established a house rule – only three questions and then shut up."
Back in Scotland, a man who claimed he was Arthur Knight and victim of mistaken identity has just been ruled by a judge to be Nicholas Rossi – or 'three questions Nick'.
Alahverdian/Rossi faked his death to evade a rape charge in America, only to surface at the Queen Elizabeth University Hospital in Glasgow suffering from Covid just before Christmas 2021.
The sign outside the Wickenden pub states it has been trading in the city of Providence since 1890, but it is more recently added graffiti scrawled inside that the barman, Jeff Stone, draws attention to.
'I faked my death at the Wickenden Pub' is scrawled on the wall of the gents. Three names are crossed out: Arthur Knight, Nick Rossi, Nick A. One remains: '3 Questions Nick'.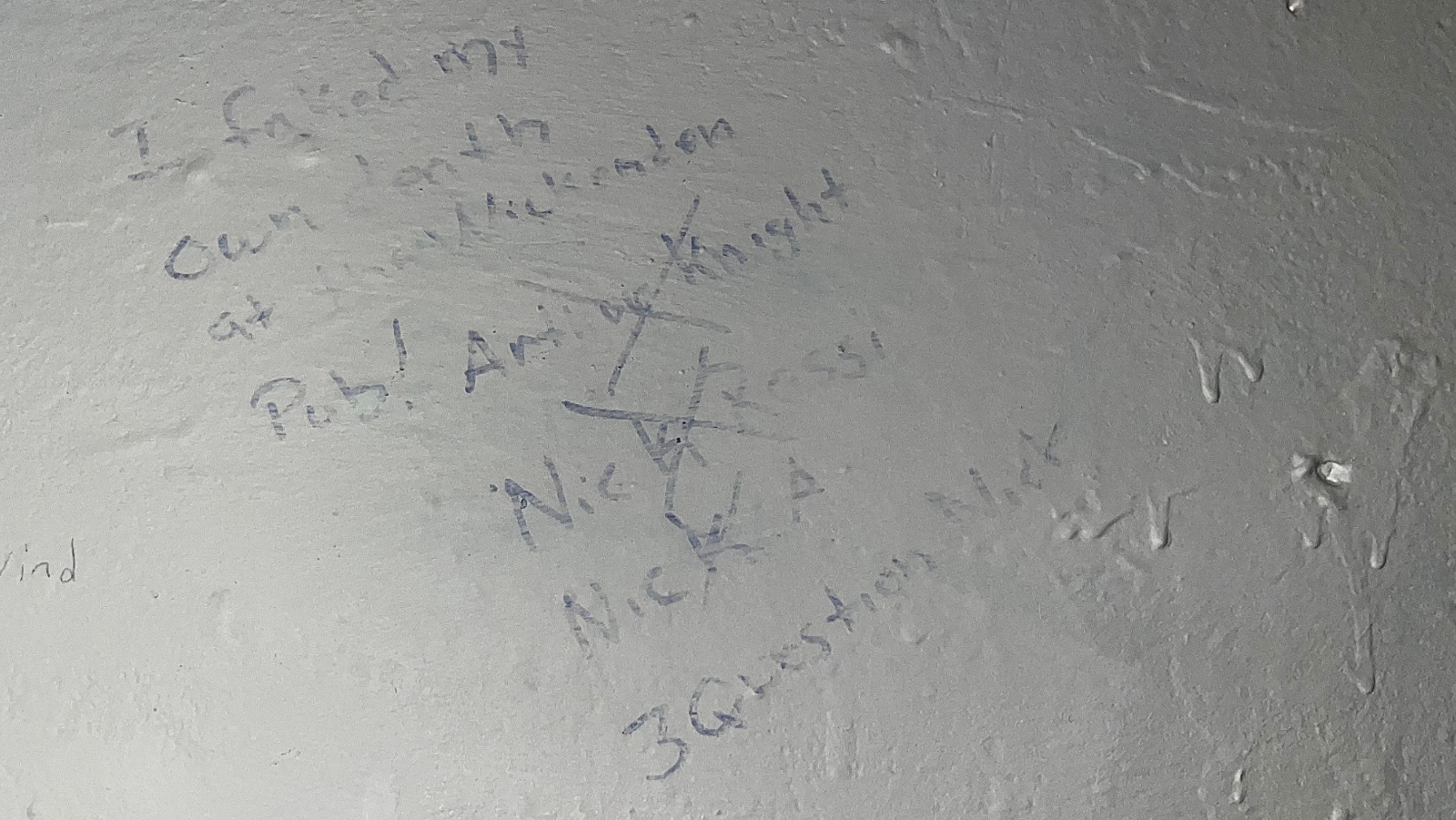 "I find it hard to believe this story is making so many headlines and is getting so much attention," Jeff told STV's Scotland Tonight. "It's just so weird and I totally believe the guy in Glasgow is him.
"I was one of the first in here to say Nick wasn't dead when I read the obituary in the newspaper. He wrote those words. He always spoke highly of himself, but not many other people did."
The lengthy obituary on a memorial website claims Nicholas Alahverdian died from non-Hodgkin's lymphoma on February 29, 2020, and his ashes were scattered at sea. The page includes tributes from elected officials and claims Alahverdian's last words were: "Fear not and run towards the bliss of the sun."
Prosecutors in Utah believe Alahverdian made up this ruse to evade arrest in connection with a rape charge in Utah dating back to 2008.
Stephen O'Shea says the pub crew "smelt a rat almost immediately" after reading the obituary, but he was more credulous a couple of months after Nick's so-called demise, when he was contacted by Alahverdian's "supposed wife", who asked him to speak at a memorial service.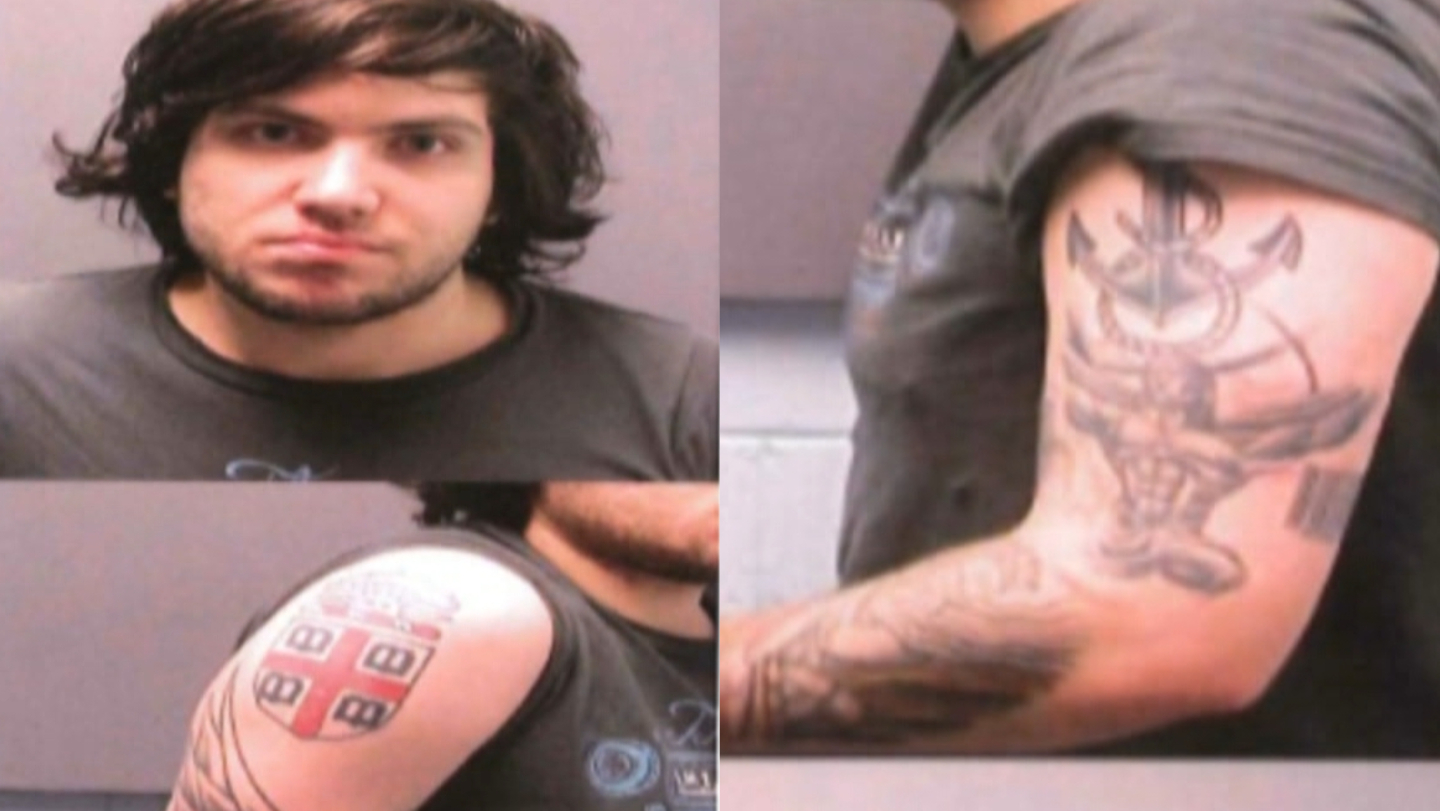 "The last time I spoke to Nick in 2020, he said he was living in western Ireland with his wife and his children, so I said to this woman 'how are you doing in Western Ireland?'. She said 'what are you talking about, I live in Geneva'. I replied 'oh, that's interesting'.
The memorial service never took place after police contacted the priest due to oversee it and asked him to cancel the mass. Stephen now can't remember the name of the woman, who he says spoke with an English accent.
"She said Nick wanted you to speak at his service because he loved what you wrote about him. She then read me this quote of very fulsome praise, describing Nick as a scholar and a man of letters. I said 'I didn't write that'. She replied that Nick cherished it."
Inside the pub, Jeff Stone points to the wall of fame for the beer club. Those who complete a 99-pint challenge get to put a small plaque on the wall, with their own inscription.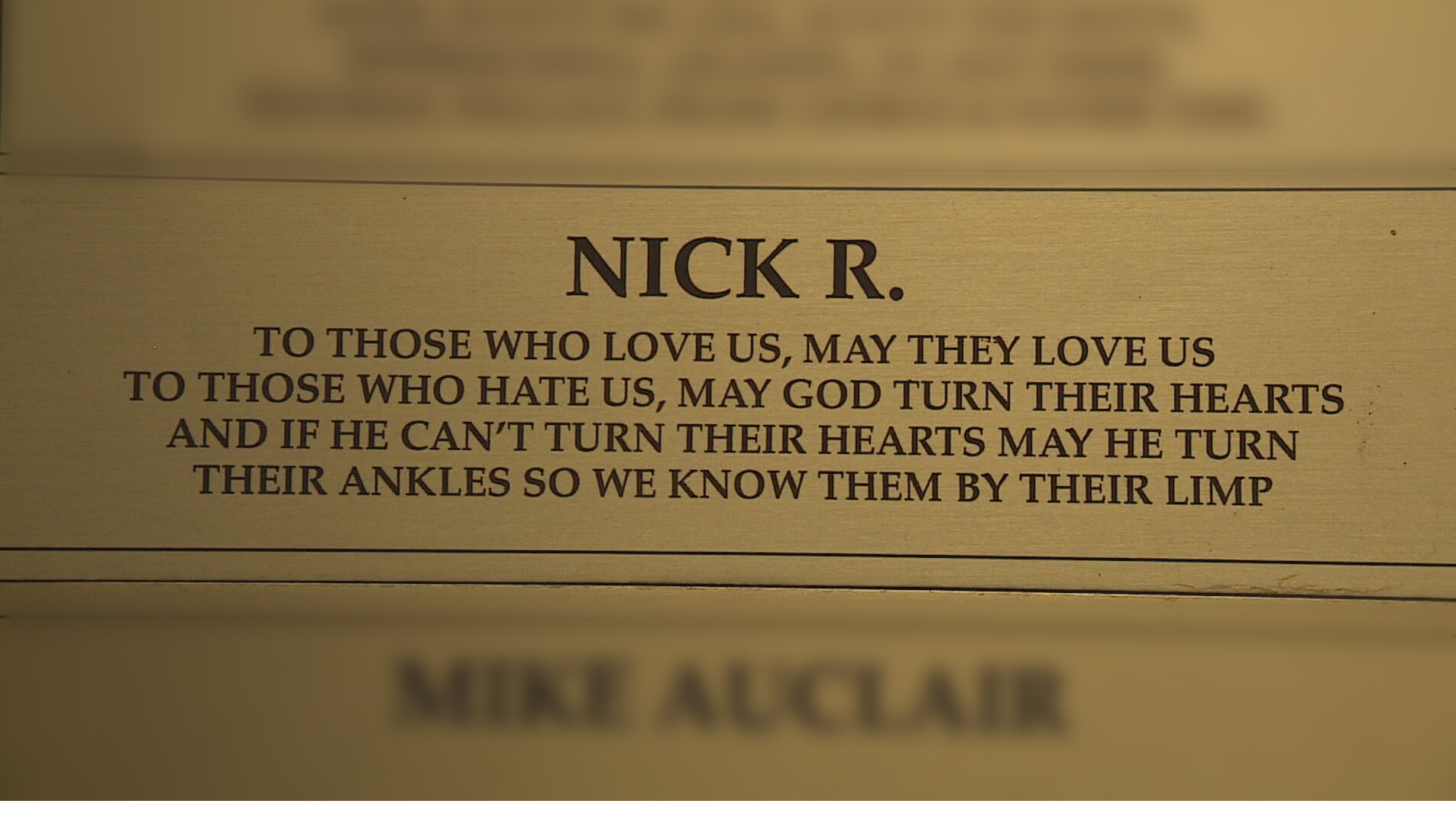 One quote under the name 'Nic Rossi' reads "drinking beer is an art". On the other side, for those who achieve the feat three times, a much lengthier inscription. 'Nick R' this time chose an Irish blessing.
It reads: "To those who love us, may they love us. To those who hate us, may God turn their hearts. And if he can't turn their hearts, may he turn their ankles, so we know them by their limp."
Since his arrest in Scotland, Nicholas Rossi or Alahverdian has claimed he is an Irish orphan called Arthur Knight. Frequently pictured in a wheelchair wearing an oxygen mask, he maintains he has never set foot in the United States.
"I've no doubt Arthur Knight is Nicholas Alahverdian," said Stephen O'Shea. "He's gained weight, but even with the oxygen mask you can see it's Nick doing this almost comical imitation of an Englishman. Is he trying to land a book deal? Certainly, the obituary he wrote for himself is a thing of beauty."
The 66-year-old author, who has published several novels, laughs at the suggestion he should write his former drinking companion's life story. He says he wishes he had come up with a character like Arthur Knight and a tale with so many twists and turns as created by the man now facing extradition.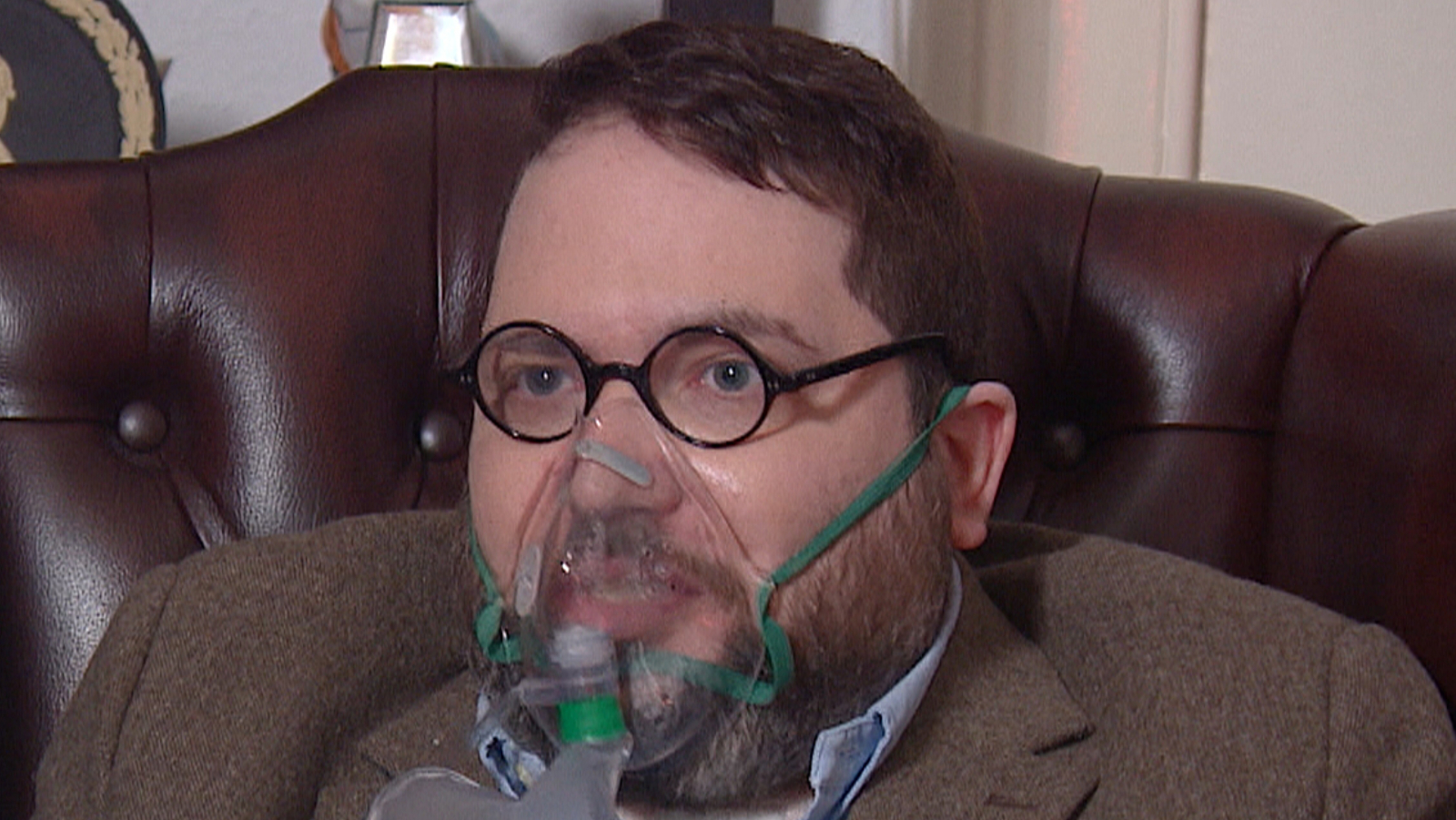 The two men in the Wickenden learned of Nicholas's past as a registered sex offender, the apparent fake death and the denials of Arthur Knight when they saw television news reports.
Stephen admits he remains genuinely fond of Nicholas and still has his number in his mobile phone. The pair last spoke two months before Alahverdian vanished in 2020. He now doubts everything Nicholas ever told him.
"I thought I knew him, but I clearly didn't as he was leading what appears to be several secret lives and had some hefty skeletons in his closet, none of which I knew about. He is a young man and he's in deep. I hope he comes back to face the music."
Jeff behind the bar agrees, but jokingly adds: "If Nick ever did come back into this pub, you can bet he will have never heard of Arthur Knight."
Catch up with Scotland Tonight on the STV Player.