A judge has ruled that a man found in a Glasgow hospital is an American wanted for rape.
Convicted sex attacker Nicholas Rossi, or Alahverdian, was arrested just before Christmas last year while being treated for Covid at the Queen Elizabeth University Hospital.
Prosecutors believe he faked his own death in 2020, before ending up in Scotland.
Rossi, 35, has claimed throughout proceedings that he is actually Arthur Knight, an Irishman who has never been to the US.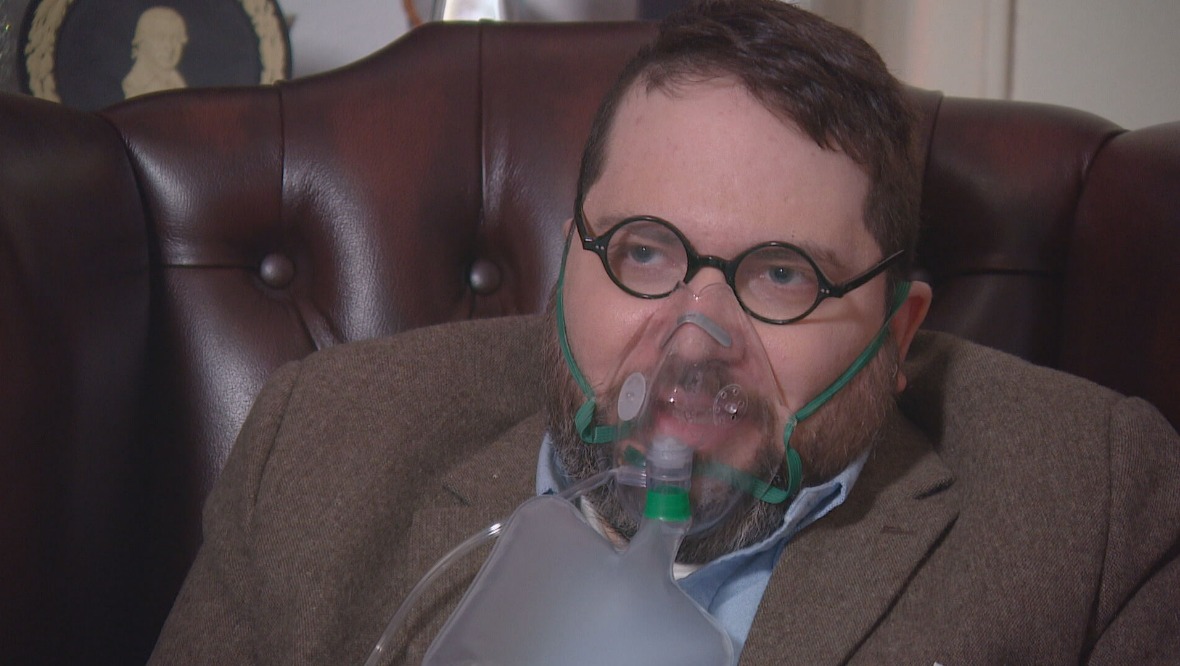 He has appeared at court regularly over the past year in a wheelchair and with an oxygen mask strapped over his face.
Rossi – who is suspected of two rapes in the US and another sexual assault – is now facing extradition. A preliminary hearing will take place in January, before the full case is heard in March.
'Fanciful'
Making his ruling at Edinburgh Sheriff Court on Friday, Sheriff Norman McFadyen said he was "ultimately satisfied… that Mr Knight is indeed Nicholas Rossi, the person sought for extradition by the United States".
In a 15-minute conclusion, Sheriff McFadyen rejected Rossi's lies as "implausible" and "fanciful".
The sheriff also dismissed Rossi's reasoning that he changed his name several times as a means of detaching himself from what he claimed to be a traumatic childhood.
Sheriff McFadyen said the repeated name changes were "highly suspicious" and "consistent with someone who was hiding from someone or something".
Rossi was first arrested in October last year after checking himself into the Queen Elizabeth University Hospital in Glasgow with Covid-19.
It is alleged he faked his own death in the US and fled to Scotland to evade prosecution.
While hiding in Scotland, under the alias Knight and posing as a tutor, Rossi developed Covid pneumonitis and became "the sickest patient on the ward", according to medical staff who were caring for him at the time.
It was at this point that Interpol issued Police Scotland officers with a red notice, detailing pictures of the wanted man, including images of his tattoos and fingerprints.
Medical staff and the two officers who arrested Rossi, Pc Shannon McGill and Pc Jamie Crombie, were able to identify the patient by looking at the tattoos.
Fingerprints 'identical'
Earlier this week, 'Knight' claimed to be the victim of a conspiracy and told a court he was forcibly tattooed while unconscious in a bid to give him Rossi's appearance.
Tenprint Identification Officer (TIO) Lisa Davidson told the court that fingerprints taken by police in July from the man in Saughton Prison in Edinburgh were "identical" to Rossi's fingerprints on the Interpol red notice and the extradition request.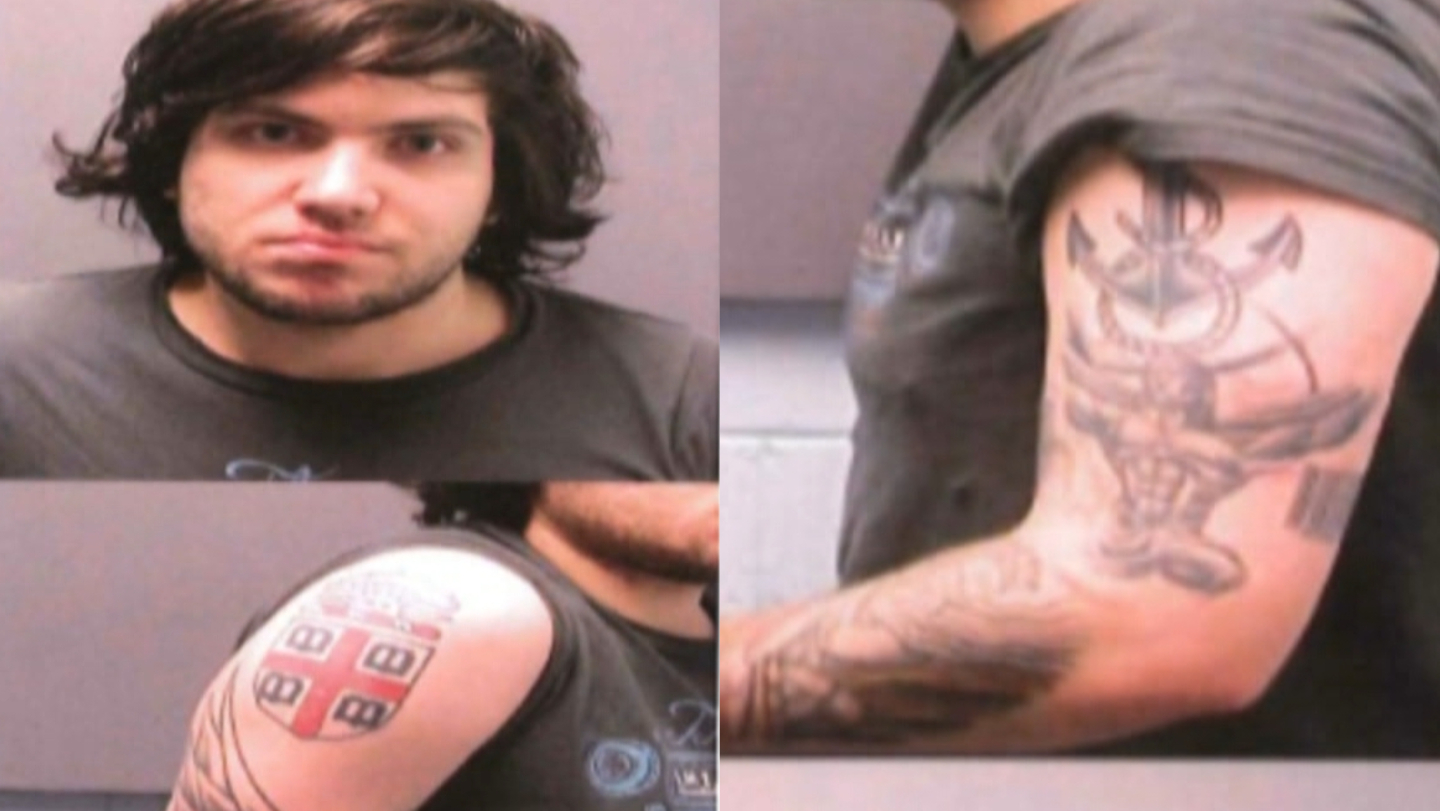 On Tuesday, another TIO, Anita Vezza, analysing the same images, said the fingerprints had "similar characteristics on each that were unique to that person".
On Wednesday, the court was told that US prosecutors submitted two more extradition requests in late October for the man.
One relates to an allegation of rape in Salt Lake City and another to an allegation of sexual assault elsewhere.
The man is already fighting an extradition request by authorities in Utah who allege he raped a 21-year-old in the state.
'Vicious lie'
In an interview with STV News in March, Rossi claimed he was Arthur Knight and insisted it was all "a vicious lie", adding that he would be "celebrating" in the end.
STV's Scotland Tonight travelled to Rhode Island ahead of this week's hearing to speak to Rossi's family and friends.
His adoptive father David Rossi described his son as "trouble", while a politician who worked alongside him said he refused to believe reports of his death.
"Cockroaches don't die," said former state representative Brian Coogan.