Net migration rose to 504,000 in the year to June 2022, the latest figures for the UK have revealed.
The surge is far higher than pre-Brexit levels, with most arrivals coming from non-EU countries.
The Homes for Ukraine scheme, following Russia's invasion of the country, has contributed to the figure along with the easing of Covid lockdown restrictions, the resettlement scheme for Afghans fleeing the Taliban uprising and the new visa route for Hong Kong British nationals.
Jay Lindop, director of the Centre for International Migration at the Office for National Statistics, said the various factors all meant the UK saw "record levels of long-term immigration".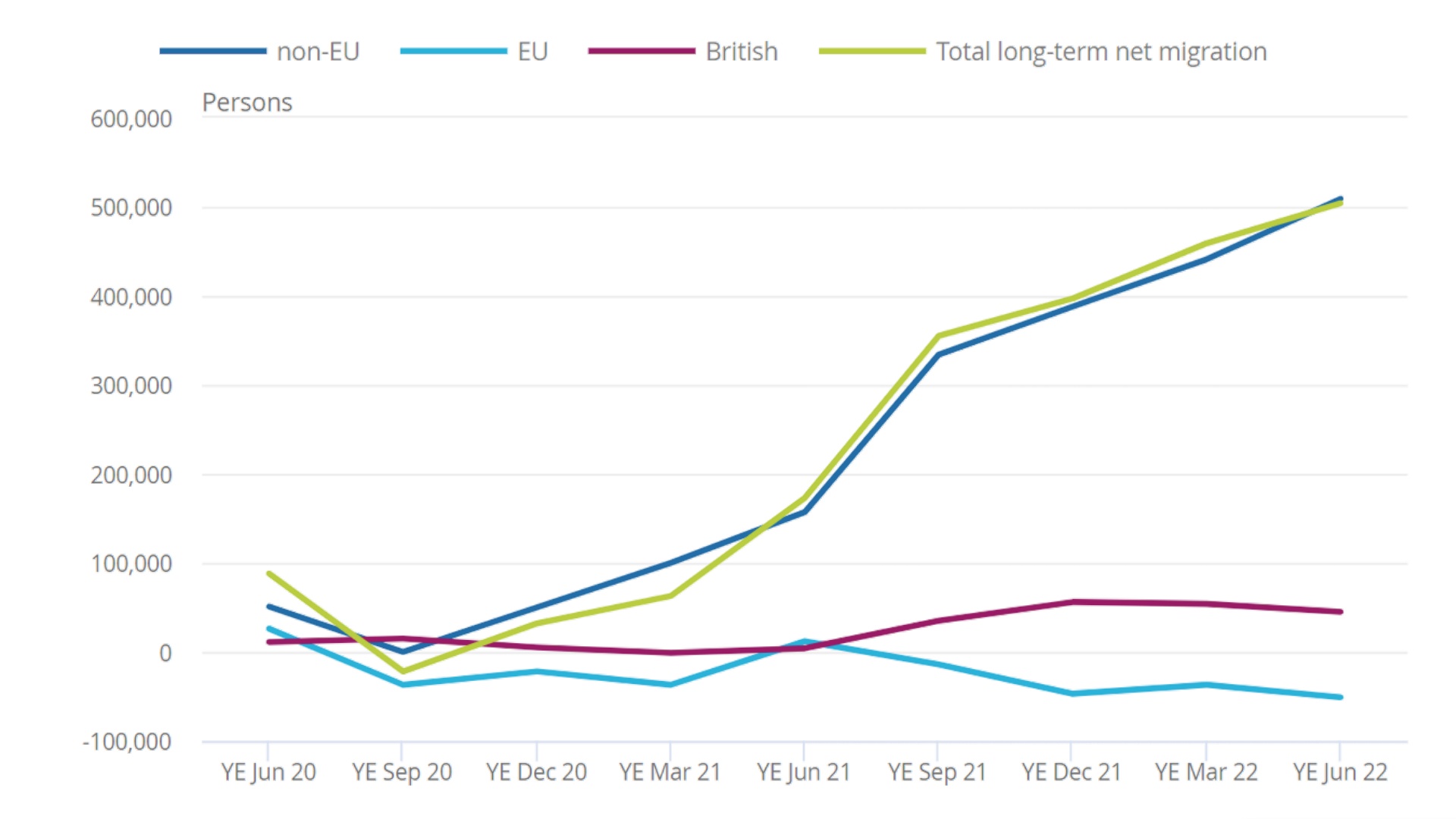 "A series of world events have impacted international migration patterns in the 12 months to June 2022. Taken together these were unprecedented.
"Migration from non-EU countries, specifically students, is driving this rise. With the lifting of travel restrictions in 2021, more students arrived in the UK after studying remotely during the coronavirus pandemic.
"However, there has also been a large increase in the number of people migrating for a range of other reasons. This includes people arriving for humanitarian protections, such as those coming from Ukraine, as well as for family reasons."
Ms Lindop said it was unclear if the various independent factors would see a sustained impact on migration.
The figure does not include the estimated 35,000 people arriving by small boats, the majority of whom apply for asylum.
EU migrants continue to leave the UK in significant numbers. Net migration for EU nationals was negative 51,000 in the year ending June 2022.
An estimated 45,000 British nationals also left, while non-EU nationals massively drove the increase in overall net migration.