Nearly half a million people are stuck at sea as lockdown restrictions in various countries continue to prevent crew changes.
Industry leaders from the maritime sector have been pleading foreign governments to help ease the situation.
However, in the last 24 hours more than a dozen countries agreed to recognise seafarers as key workers, loosen borders and provide more commercial flights for repatriation at an International Maritime Summit.
The move has been welcomed by organisations representing seafarers.
Secretary General of the International Chamber of Shipping Guy Platten said: "Governments must now use this summit as a catalyst to implement with the solutions the shipping industry has provided, applying the political will needed to put them into practice."
An estimated 400,000 people are stuck on merchant cargo vessels and 'mothballed' cruise ships throughout the world.
Some workers have been onboard for as long as a year, unable to disembark and make their way home.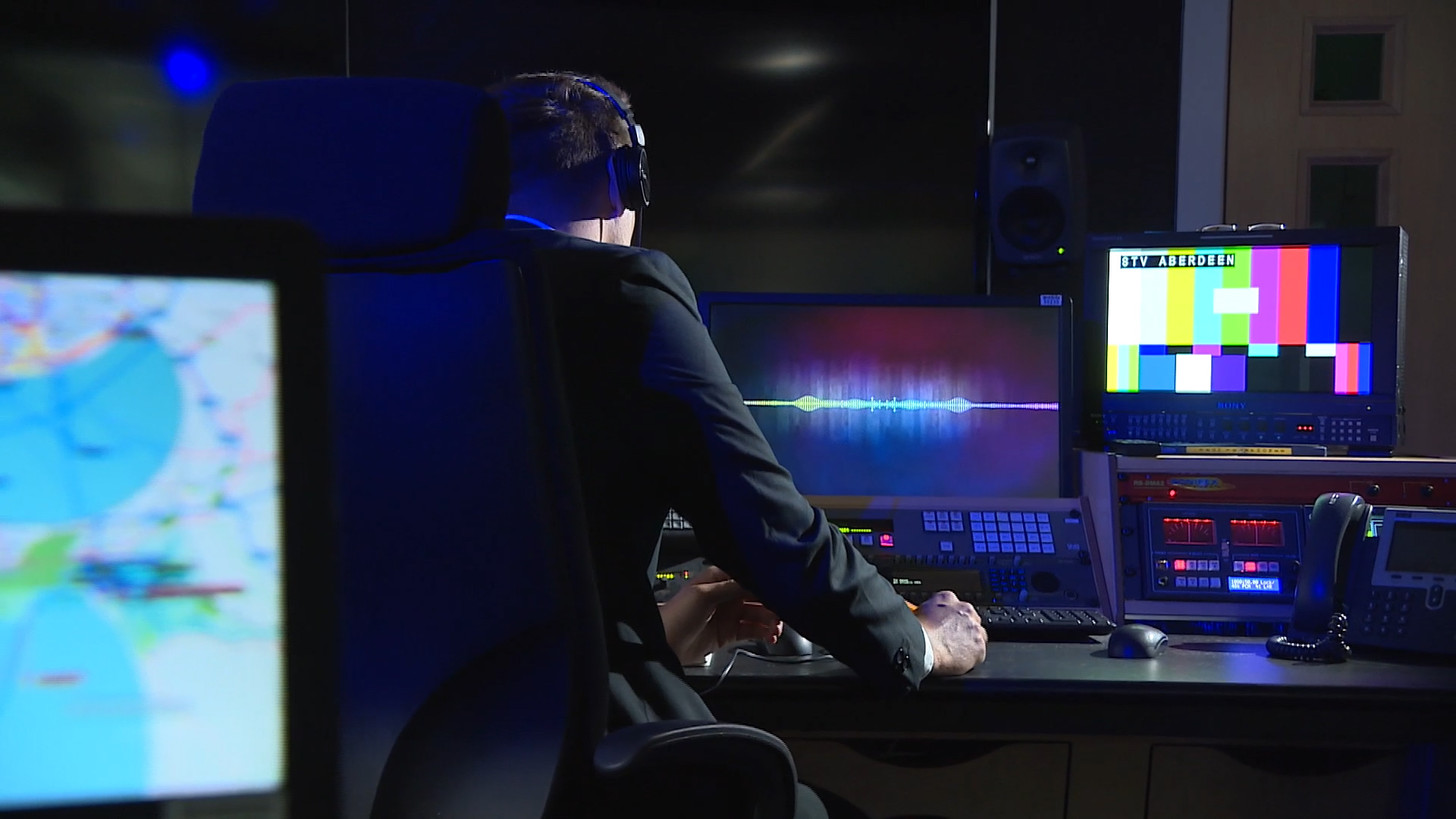 Many have no option but to stay on their ships often thousands of miles from home, with no idea when they will eventually return to loved ones.
Charities representing seafarers are concerned for workers' mental wellbeing, with some reporting an increase in crew suicides. However, the scale of this tragedy is unclear.
There is also concern the situation is a double-edge sword, as thousands of seafarers at home may fall into financial trouble as they wait for work. However, it's understood this worry mainly applies to workers from countries outside of the UK.
'Everyone on board the ship feels trapped.'

Anonymous Scottish worker
One Scottish worker, who wished to remain anonymous, spoke to STV News.
He's been on board a cargo vessel near South America since the beginning of the year, he should have disembarked in April. But three months on he is still on board working long hours six-days-a-week.
His contract is being extended daily and he has no idea when he will get off.
He said he feels more action is needed to get himself and others sent home.
He said: "I think the governments around the world aren't considering how hard it is for people in our position.
"It's very difficult to keep your mental health OK and stay concentrated on work when you've been away for long. I just don't feel like there's enough being done to help us out.
"Everyone on board the ship feels trapped at the moment because it's such a long time to be away and there's no end in sight really.
'Everyone is just really frustrated and just wants to go home.'

Anonymous Scottish worker
"Everyone just feels a bit restless, we're waiting on news from the company and nothing is coming through. It's very difficult at the moment."
He added: "The morale on the ship is not great because everyone on board just wants to get home at the end of the day.
"Ninety per cent of the crew here have already done more than they're expected to, the longest server is 11 months.
"Everyone is just really frustrated and just wants to go home."
Repatriation efforts
In the UK, crew changes are permitted and seafarers are classed as key workers.
However, in many other countries, crew swaps are still severely restricted and flights are scarce.
Seafarer organisations have been lobbying UK politicians to call on foreign governments to recognise seafarers as essential workers to help ease crew changes.
At the International Maritime Summit on Thursday, more than a dozen countries agreed to recognise mariners as key workers.
Industry leaders said the agreement should be used as a catalyst for change and be put into practice by worldwide governments.
Secretary General Platten said: "Seafarers are sort of like the collateral damage here, what we need is governments to give them the same priority as they give health care professionals.
"We must keep the ships running, we must keep the supplies running right the way around the world."
Mental health concerns
There are growing fears this crisis is having a detrimental effect on seafarers' mental health.
Seafarers UK released a post on their website which suggested there has been an increase in seafarer suicides since lockdown.
The post said: "With most crew changes prevented due to coronavirus restrictions, thousands of seafarers are being compelled to work beyond their contract end dates and denied access ashore at ports on trade routes worldwide.
"One consequence of this crisis has been an increase in the number of seafarer suicides, including on 'mothballed' cruise ships. But there appears to be no reliable source of information about the scale of this tragedy."
Meanwhile other organisations have recognised the long stint at sea will be causing serious stress and anxiety amongst the workforce.
Lysanne Wilson from the Seafarers Hospital Society said: "If you've been on a ship travelling the world for six or seven months then you're absolutely desperate to get off.
"If you're then suddenly told that you can't even get off the ship and perhaps can't even contact your family. It is really, really hard."