Scotland's most visited tourist attractions in 2022 have been revealed.
Museums, castles, gardens and dozens of other venues welcomed a combined 16.2m visitors last year, according to the Association of Leading Visitor Attractions (Alva).
This is 128% up on the figure of 7.1 million in 2021, but still 24% down on the 2019 figure of 21.4 million due to the pandemic.
The National Museum of Scotland saw its figures nearly treble in visitors from 660,741 to 1,973,751 and topped the list of Scottish attractions.
Edinburgh Castle came in second on the list with a 218% increase in visitors from 423,866 to 1,346,188.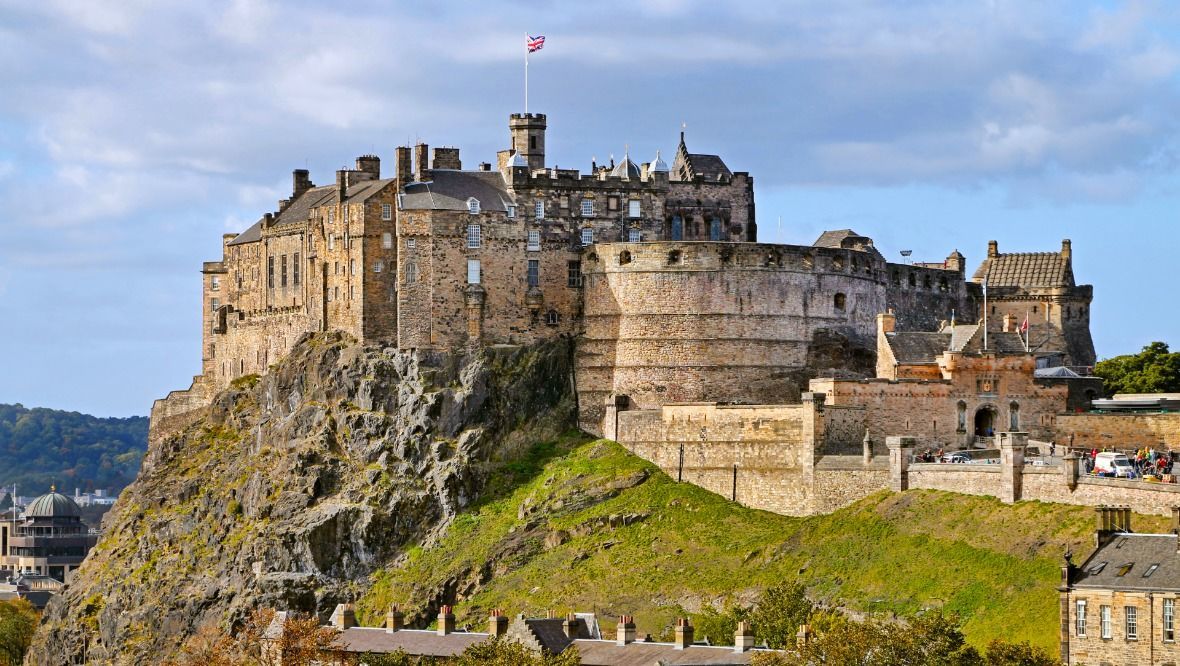 It was followed by the Scottish National Gallery, which more than quadrupled (322%) its visitors from 302,929 to 1,277,230 – though it is one of a number of venues now operating at a lower capacity than in 2019.
The Burrell Collection made it to number nine on the list with 482,984 visitors, despite only reopening in March 2022 following extensive refurbishment.
Overall visits to all Alva attractions across the UK in 2022 increased by 69% compared with the previous year, partly due to coronavirus travel rules ending – but total visits remained 23% below the pre-pandemic year of 2019.
Duncan Dornan, head of Glasgow Museums, said: "Like museums and galleries across the UK, it was a joy to reopen more venues and new exhibitions throughout 2022, and to see galleries busy again, with people enjoying a more relaxed, more traditional, and often impromptu visit to some of Glasgow's most popular attractions.
"One highlight was the much-anticipated reopening of The Burrell Collection in March, after major refurbishment. It has already attracted over 585,000 local and international visitors, which is a testament to the quality of the collection, creatively redisplayed in a magnificent, modern, greener museum that offers something for everyone.
"Glasgow's different faith groups and visitors also welcomed the reopening of the UK's only public museum dedicated to religious life and art, St Mungo Museum, in September.
"As a charity working for the benefit of Glasgow, and knowing the huge difference accessing culture can make to our overall wellbeing, it is encouraging to record over three million visits at Glasgow Life Museums in 2022.
"And to discover from a recent visitor survey, that for citizens a visit creates a real sense of connection to their home city and is a major draw for tourists planning a trip to Glasgow."
| | | | |
| --- | --- | --- | --- |
| VENUE | TOTAL VISITS 2022 | TOTAL VISITS 2021 | ANNUAL CHANGE |
| National Museum of Scotland | 1,973,751 | 660,741 | 199% |
| Edinburgh Castle | 1,346,168 | 423,866 | 218% |
| Scottish National Gallery | 1,277,230 | 302,929 | 322% |
| Riverside Museum | 1,173,242 | 312,386 | 276% |
| Royal Botanic Garden Edinburgh | 996,597 | 647,812 | 54% |
| Kelvingrove Art Gallery and Museum | 891,114 | 288,212 | 209% |
| National War Museum, Edinburgh | 699,178 | 277,359 | 152% |
| Edinburgh Zoo | 601,285 | 632,132 | -5% |
| The Burrell Collection | 482,984 | – | |
| Stirling Castle | 418,180 | 148,581 | 181% |
| Glenfinnan Monument | 398,130 | 292,981 | 36% |
| Urquhart Castle | 357,154 | 107,073 | 234% |
| Glencoe Visitor Centre | 344,896 | 129,829 | 166% |
| Gallery of Modern Art | 318,620 | 75,758 | 321% |
| Scottish National Gallery of Modern Art | 303,678 | 152,086 | 100% |
| Palace of Holyroodhouse | 301,478 | 100,708 | 199% |
| V&A Dundee | 278,426 | 149,763 | 86% |
| Newhailes | 272,737 | 65,470 | 317% |
| Glasgow Cathedral | 256,001 | 33,788 | 658% |
| Scottish National Portrait Gallery | 222,977 | 82,416 | 171% |
| Culzean Castle & Country Park | 209,002 | 228,911 | -9% |
| Robert Burns Birthplace Museum | 182,196 | 141,805 | 28% |
| Highland Wildlife Park | 152,048 | 148,810 | 2% |
| Culloden Visitor Centre | 149,003 | 57,778 | 158% |
| Crathes Castle | 148,174 | 138,099 | 7% |
| People's Palace | 146,389 | 3,245 | 4411% |
| National Museum of Rural Life | 99,795 | 56,479 | 77% |
| St Abb's Head | 92,898 | 58,862 | 58% |
| Skara Brae | 90,234 | 38,032 | 137% |
| Pollok House | 86,829 | 8,774 | |
| Fyvie Castle | 69,513 | 61,775 | 13% |
| Corrieshalloch Gorge | 65,279 | 70,591 | -8% |
| Brodick Castle & Country Park | 63,255 | 47,394 | 33% |
| National Museum of Flight | 61,962 | 53,148 | 17% |
| Balmacara Estate & Lochalsh Woodland Garden | 58,227 | 50,876 | 14% |
| Blackness Castle | 58,168 | 12,663 | 359% |
| Fort George | 57,390 | 35,427 | 62% |
| Brodie Castle | 55,690 | 52,788 | 5% |
| Doune Castle | 55,484 | 3,171 | 1650% |
| Iona Abbey | 55,256 | 14,167 | 290% |
| Ben Lomond | 54,649 | 49,550 | 10% |
| Grey Mare's Tail | 54,453 | 43,478 | 25% |
| Inverewe Gardens | 53,517 | 42,104 | 27% |
| Pitmedden Garden & Museum of Farm Life | 51,554 | 47,275 | 9% |
| Mar Lodge Estate | 51,293 | 64,479 | -20% |
| Threave Garden | 50,706 | 81,981 | -38% |
| Falkland Palace | 44,585 | 21,537 | 107% |
| Castle Fraser | 42,331 | 47,874 | -12% |
| Drum Castle | 42,179 | 38,399 | 10% |
| Gladstone's Land | 41,049 | 11,423 | 259% |
| Staffa National Nature Reserve | 40,413 | 17,792 | 127% |
| Tantallon Castle | 40,202 | 13,342 | 201% |
| Dawyck Botanic Garden | 39,672 | 33,943 | 17% |
| Melrose Abbey | 38,009 | 17,924 | 112% |
| Hermitage | 36,938 | – | |
| Hill House | 33,740 | 22,293 | 51% |
| Benmore Botanic Garden | 33,483 | 30,424 | 10% |
| House of Dun | 31,611 | 22,647 | 40% |
| Dunfermline Abbey | 29,408 | 6,634 | 343% |
| Craigievar Castle | 29,222 | 13,181 | 122% |
| Craigmillar Castle | 28,958 | 11,876 | 144% |
| Logan Botanic Garden | 27,663 | 31,789 | -13% |
| Bannockburn Heritage Centre | 27,512 | 13,994 | 97% |
| The St Mungo Museum of Religious Life And Art | 27,095 | – | |
| Iona | 26,982 | 6,157 | 338% |
| Leith Hall | 26,337 | 17,979 | 46% |
| Goatfell | 23,760 | 59,950 | -60% |
| Elgin Cathedral | 22,627 | 5,377 | 321% |
| Greenbank Garden | 21,937 | 18,210 | 20% |
| Culross Palace | 21,894 | 10,733 | 104% |
| Ben Lawers Visitor Centre | 20,971 | 35,812 | -41% |
| Barry Mill | 20,462 | 7,561 | 171% |
| Dunstaffnage Castle | 20,188 | 4,842 | 317% |
| Georgian House | 18,483 | 7,626 | 142% |
| Tenement House | 18,172 | 4,276 | 325% |
| Branklyn Garden | 17,318 | 17,487 | -1% |
| Killiecrankie Visitor Centre | 15,946 | – | |
| Haddo House | 14,650 | 6,160 | 138% |
| Geilston Garden | 12,970 | 13,360 | -3% |
| Crarae Garden | 12,024 | – | |
| Kellie Castle | 11,670 | 9,621 | 21% |
| Broughton House & Garden | 11,140 | 3,950 | 182% |
| Kintail Estate | 10,039 | 12,186 | -18% |
| WWT Caerlaverock | 9,021 | 7,865 | 15% |
| Abertarff House | 7,296 | 671 | 987% |
| Canna | 6,205 | 1,352 | 359% |
| Alloa Tower | 5,965 | 4,574 | 30% |
| Hill of Tarvit | 5,642 | 2,742 | 106% |
| St Kilda | 5,614 | 4,432 | 27% |
| Holmwood House | 4,586 | 1,577 | 191% |
| Glasgow Museums Resource Centre | 3,859 | – | |
| Hugh Miller's Cottage | 3,842 | 394 | 875% |
| Malleny Garden | 3,187 | 5,030 | -37% |
| Preston Mill & Phantassie Doocot | 2,793 | 1,835 | 52% |
| Inveresk Lodge Garden | 2,291 | 6,004 | -62% |
| Barrie's Birthplace | 1,747 | 1,257 | 39% |
| Robert Smail's Printing Works | 1,337 | 727 | 84% |