A mum has told how she gave up work because the cost of childcare was more than her full-time salary.
Former medical secretary Nicola Langlands decided to leave the NHS after her daughters Sophia and Maia were born just 12 months apart.
Having held her role for five years, she didn't want to leave her career behind when she had children, but felt she had no choice.
"If there had been the option of free childcare when Sophia and Maia were babies, I would have gone back to work," she told STV current affairs show Scotland Tonight.
Since August 2021, all three and four year-olds in Scotland are entitled to 1140 hours of free childcare a year. The funding can be used in many private and public nurseries as well as to employ some childminders.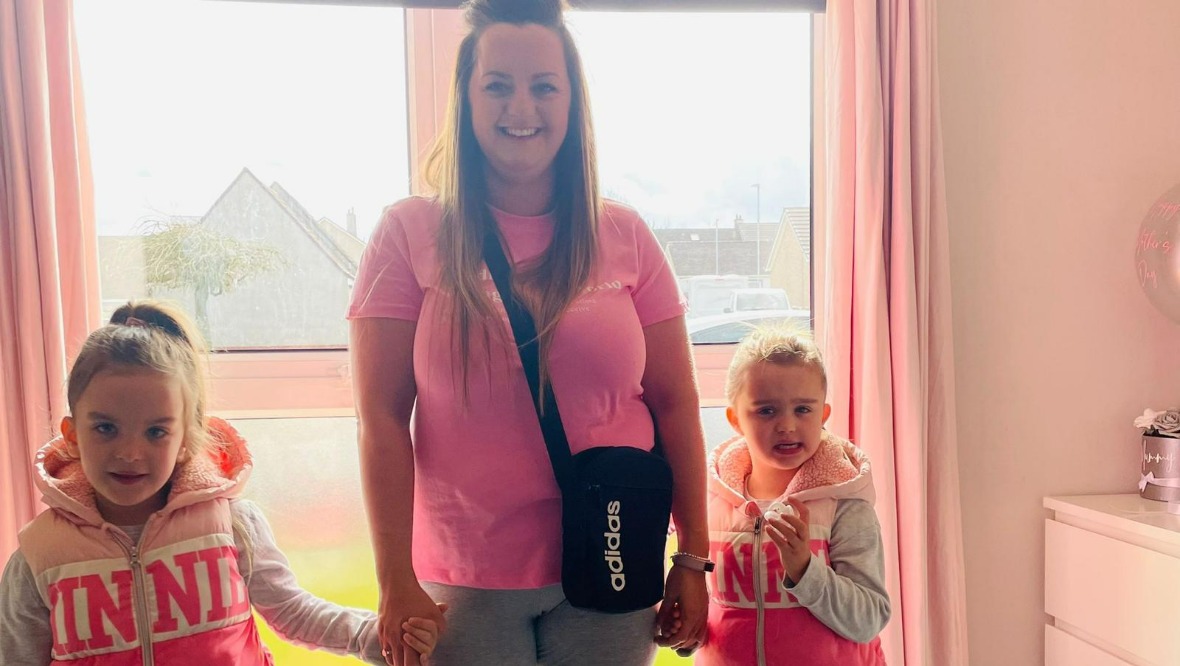 However, the policy leaves many parents of children under three facing a tricky decision over whether to return to work.
According to charity Coram Family and Childcare, the average monthly cost of full-time care for an under three is £896 in a nursery and £1022 with a childminder – more than most people pay for rent or their mortgage.
Cost was not the only issue for Nicola – whose daughters are now five and four – as she also struggled with flexibility.
She believes the Scottish Government should make free childcare available for children under three.
She said: "As a new mum, if you can afford to go back to work part-time, that's great, but what about term-time holidays or if your child is sick, or if something happens?
"You need a job that's really, really flexible. And for me, that just wasn't the case."
Realising how little support there was for her family, she started her own network marketing business part-time to help with her household finances.
"It's really hard for women to get back to work," she said. "Unless you have a partner who has a really well-paid job, who you can really rely on, who can support your family through that time, then you're going to find it difficult.
"That leaves a lot of women in a very vulnerable position."
A Scottish Government spokesperson said it was aiming to introduce free hours for younger children.
They said: "Our funded early learning and childcare (ELC) offer is supporting parents and helping to give children the best start in life.
"Latest figures show that 111,574 children were in funded ELC places at the end of January 2022. Of these, 88% (97,887 children) were taking advantage of the full offer of 1140 hours of funded ELC a year – saving families an estimated £4900 per child per annum.
"The 1140 offer is available to all three and four-year-olds and two-year-olds who need it most.
"We are committed to providing funded ELC to all one and two-year-olds, starting in the course of this parliament with children from low-income households."
'There's no childminders'
For single dad Andrew Anderson, finding a childminder in Dunfermline for his five-year-old daughter is proving difficult.
Andrew is juggling a full-time college course in childcare while also being Mia's sole carer.
"There's no childminders I can find around here and I don't drive, so I'd need somebody that can pick her up, take her to school, pick her up from school and bring her home," he told Scotland Tonight.
"But then you have to pay for the full day.
"You're going to get yourself qualified, but then you're going to give all your money to a childminder, so what's the point in working?"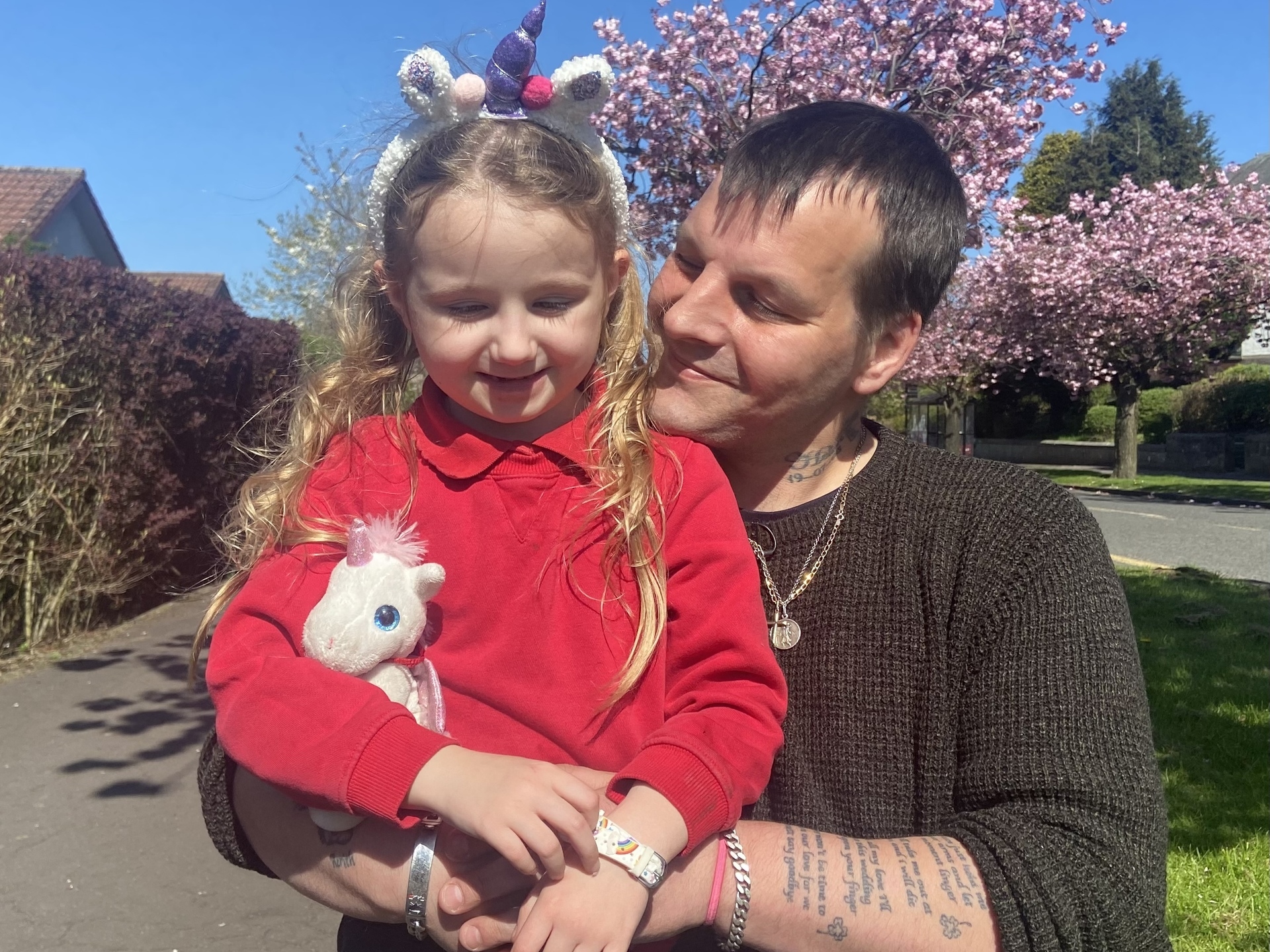 Childminders are on the decline in Scotland, with a 28% drop in the workforce over the last five years, according to the Scottish Childminding Association.
Andrew is one of an estimated 144,000 single parents in Scotland and he's currently living off Universal Credit while he finishes his studies.
"I'm behind with the course because I'm missing days here and there due to the childcare situation," he said.
"I'm exhausted, I suffer from anxiety and I have a lot of medical problems. It feels like I'm trying to better myself but getting knocked back all the time."
A Scottish Government spokesperson said: "Childminders are a valued part of our early learning and childcare (ELC) workforce.
"We recognise the challenges they face, which include the impact of Covid-19, and we continue to work with the sector to address issues that are affecting recruitment and retention.
"The funding agreement between the Scottish Government and COSLA allows local authorities to pay sustainable rates to private, and third sector services, and to childminders, who provide funded ELC places."
Scotland Tonight is on STV and the STV Player at 8.30pm on Thursday, April 28.