A mother-of-two has smashed the record for running the 212-mile Southern Upland Way by more than 17 hours.
Anna Rutherford, from Peebles, tackled the coast-to-coast route from Portpatrick in the west to Cockburnspath in the east of Scotland in 62 hours and 34 minutes.
The 38-year-old, who is a lawyer and mum to two-year-old Kit and nine-month-old Ella, started running in 2010.
She told STV News: "I broke the ladies' record by 17 hours and came within seven hours of the male record set by Jack Scott last October.
"The challenge was incredibly emotional and humbling.
"I had a group of very good friends helping me on the way.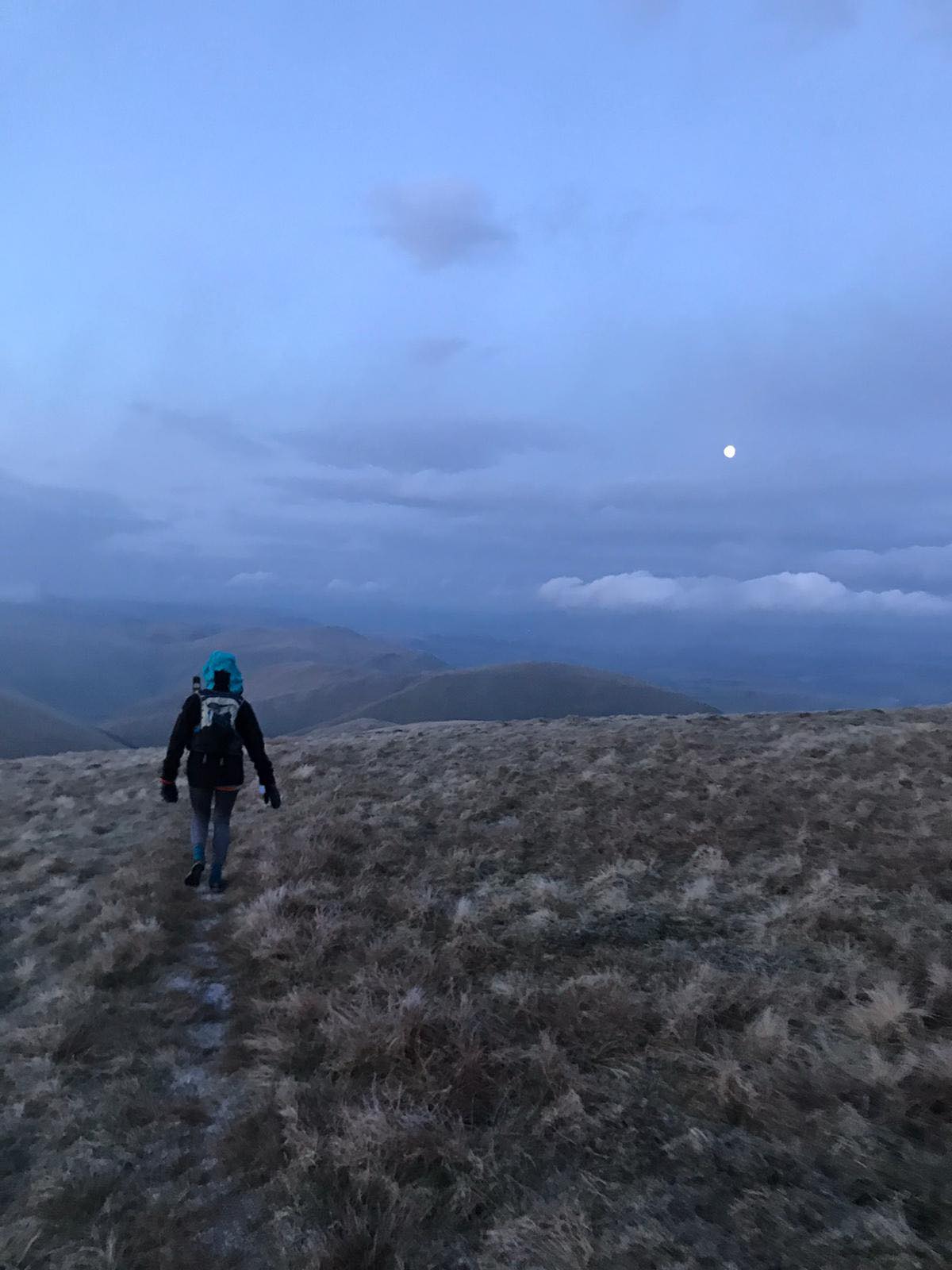 "It was my husband Neil and this team of incredible people that made it happen.
"Neil has always been my biggest supporter. He believes in me more than I do myself and he never doubted that I could do it.
"I never anticipated I could break the record by such a margin and it must have been so hard for my friends supporting me as suddenly they were needed ten hours earlier than planned."
Ian Beattie, chair of Scottish Athletics and race director of the West Highland Way Race, described Anna's performance as "remarkable".
He said: "This was an individual challenge taken on by Anna; it was not part of any organised event or race.
"There is an annual race that covers the same route, called the Race Across Scotland.
"It took place in 2018 and 2019 with the fastest ladies time run by Rosie Bell in 2019 of 79 hours 46 minutes.
"It's a tough challenge. The route is not particularly popular and can be hard to follow in places.
"The mental effort of being out for a few nights, with minimal sleep, is another factor adding to the difficulty.
"I think her performance was remarkable, particularly with the tiny amount of sleep she had during the whole time.
"Once you need to be awake for two nights or more, the mental toughness of the challenge increases significantly.
Anna said the thought of hugging her family again and the support of her friends is what helped her through the gruelling challenge.
She also admitted the use of stock cubes helped her stomach after being sick.
She said: "All I had to do was keep moving. Walking, crawling, running, whatever was needed.
"The hardest parts were coping with sickness and lack of sleep. It sounds bonkers but ground up stock cubes literally saved my stomach.
"I just put a bit on my finger and sucked on it. I think it was the concentrated salt content that helped me, but whatever it was, it was miraculous.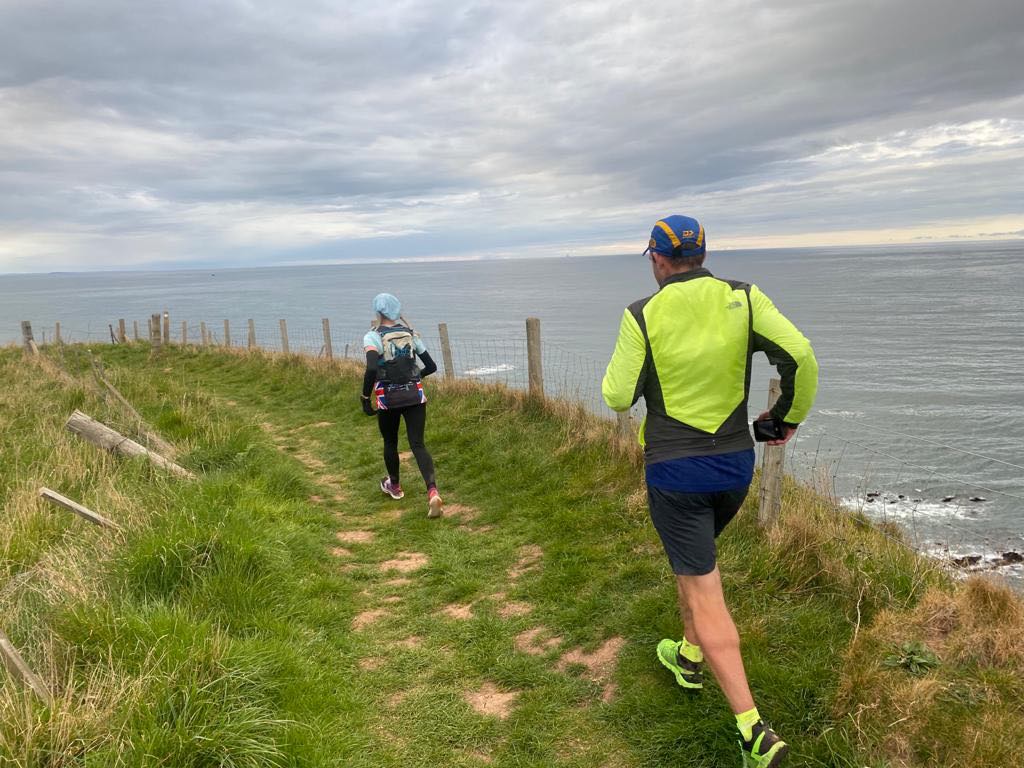 "I struggled to eat enough and slept in 11-minute bursts to try and get some energy back.
"The second night was my lowest point. I was shaking with fatigue and the cold and swaying because I couldn't keep my eyes open.
"My support runner Jen, laid me down on a tuft of grass and set the alarm for four minutes. It was crazy but I slept and felt much better afterward.
"Every step was a step closer to the coast and a step closer to seeing my kids and my husband Neil again. My family are very, very special. They are so proud of me and of all of us for what we were able to do.
"If I can inspire my children or one single person to pursue their dreams then I have done something right. I would do anything to make sure Kit and Ella know they will always have my support and Neil's support to do whatever they want in life.
"Once I saw the coast at Cockburnspath I knew I had made it and I knew I'd be seeing my family and friends within a mile. It was very special!
"They are so small now but I hope in a few years they will know that mummy was able to pursue her dreams and if I can do it then anyone can."
STV News is now on WhatsApp
Get all the latest news from around the country
Follow STV News
Follow STV News on WhatsApp
Scan the QR code on your mobile device for all the latest news from around the country