More than half of all counselling sessions delivered by Childline to children in Scotland last year focused on young people struggling with mental health issues.
In 2022/23 the NSPCC service delivered at least 4,627 counselling sessions to children living in Scotland on mental and emotional health and wellbeing. Of these, 1,310 were specifically related to stress and anxiety.
On World Mental Health Day (October 10), the charity is raising awareness of the mental and emotional health issues children and young people are facing, and to let them know they are never alone.
NSPCC Scotland said it is vital that children are able to access early intervention support, such as through school, which can prevent young people's mental health problems from getting worse and potentially reaching crisis point.
The charity believes that a top priority for Scottish Government investment should be in better support for families during pregnancy and in the early years, which can lay the foundations for positive mental health and wellbeing in a person's life.
Childline continues to be a safe space for anyone under the age of 19 who is seeking help and support, with the option for them to speak to a counsellor either over the phone or online.
Last year the service delivered more than 8,500 counselling sessions to children and young people in Scotland.
The top five issues raised by children and young people when speaking to Childline about their emotional and mental wellbeing were:
Anxiety and stress – 1,310 counselling sessions
Low mood and unhappiness – 634 counselling sessions
Depression – 292 counselling sessions
Accessing support and services for mental health – 287 counselling sessions
Loneliness – 210 counselling sessions
A 15-year-old girl from Scotland told Childline: "I've been struggling with even basic tasks lately because of anxiety. I get filled with panic, can't function and then I get angry with myself, so it gets even worse.
"It's really frustrating. I want to tell someone but I'm not sure if my problems are important to anyone."
A 14-year-old boy from Scotland told Childline: "School and my friends are really stressing me out. I want to focus in class but I can't do it.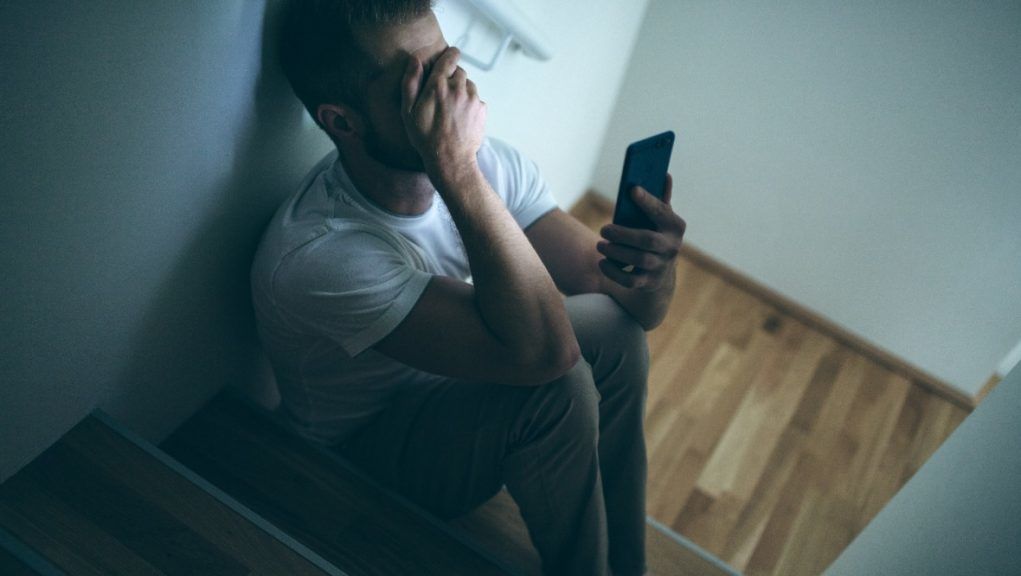 "I don't want to tell my friends they're making me feel stressed, I don't want them to feel like I don't want to hear their problems, but it is affecting me. Thanks for letting me offload to Childline."
World Mental Health Day has a focus on driving a positive change for everyone's mental health. Adults can support young people's wellbeing in a range of ways, including:
Letting them know you're there for them and are on their side.
Being patient and staying calm and approachable, even if their behaviour upsets you.
Recognising that their feelings are valid and letting them know it is okay for them to be open and honest about their emotions.
Thinking of healthy ways to cope together, like yoga, breathing exercises or mindfulness.
Encouraging them to talk to their GP, someone at their school or Childline, especially if they're finding it hard to talk at home.
Taking care of yourself and getting support if you need to. Try not to blame yourself for what's happening and stay hopeful for them.
Shaun Friel, director of Childline, said: "Young people may struggle with a range of mental health issues throughout their childhood and adolescence. This can be a time of turbulence, and so it's important that children feel supported and uplifted."
"Ensuring that young people have a network of support, whether that's in school, with their peers, at home or through organisations such as Childline, helps young people take the first step to tackling these struggles. Childline is here for any child that may be struggling with their mental and emotional wellbeing."
A Scottish Government spokesperson said: "It is vital that children and young people receive the right support at the right time.
"To enable early intervention and prevention, we have invested £45m in the last three years to provide community-based mental health support for children, young people and their families.
"Local authorities report that 45,000 people accessed those services between July and December last year alone.
"In addition, counsellors are available through schools across Scotland, backed by £16m in funding per year, so children are able to have their mental health needs met earlier."
All children can speak to a trained counsellor over the phone on 0800 1111, via email or on a 121 chat on the Childline website.
Children can also visit the website to find more advice on any concerns or questions they may have about mental health struggles.
STV News is now on WhatsApp
Get all the latest news from around the country
Follow STV News
Follow STV News on WhatsApp
Scan the QR code on your mobile device for all the latest news from around the country