Police Scotland has issued more than 7000 fines and 550 arrests in relation to coronavirus restrictions since the start of the pandemic.
Chief constable Iain Livingstone also said officers have had more than 100,000 interactions with the public about complying with restrictions.
Police have intervened at 350 business premises and closed 90 of them since the first set of coronavirus rules were enforced in March.
Speaking at the Scottish Government's coronavirus briefing, Mr Livingstone stressed that the force will act in a "proportionate, reasonable and fair" manner when dealing with Covid breaches across the country.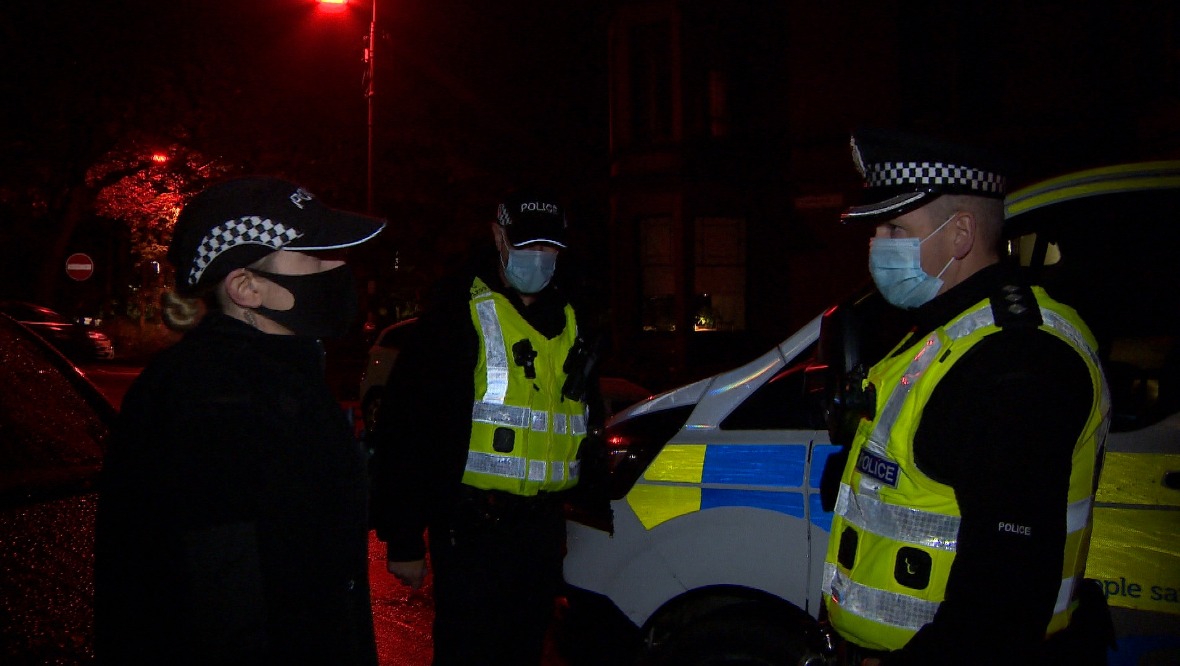 He added: "Officers and staff overwhelmingly discharge these new responsibilities and duties with compassion, common sense; explaining the rules and helping people to do the right thing.
"But be assured, be very very clear, where officers encounter wilful and blatant offences, we will continue to act decisively to enforce the law as the public would expect."
The police figures were announced as it emerged more people are being treated for coronavirus in Scottish hospitals than at any other time during the pandemic.
And a total of 93 more Covid deaths were recorded on Friday – the highest ever announced at a Scottish Government briefing.
First Minister Nicola Sturgeon said it was a "distressingly high figure", but highlighted that register offices were closed over the Christmas and New Year bank holidays.