A record 128,000 food bank parcels were handed out in six months by the Trussell Trust.
New figures reveal the charity's food banks distributed 128,411 emergency food parcels between April and September this year.
It represents a 10% increase from the same period in 2022.
The charity is urging the Scottish Government to invest further in policies proven to help people buy food and other essentials, while working towards a long term goal of a Scotland where no one needs to use a food bank.   
Low incomes, especially from social security, debt, health conditions and issues with social security payments such as delays or sanctions were the main reasons people were left with no option but to turn to a food bank for help.  
 
A record 41,581 food parcels were provided for more than 21,500 children living in families who could not afford the essentials.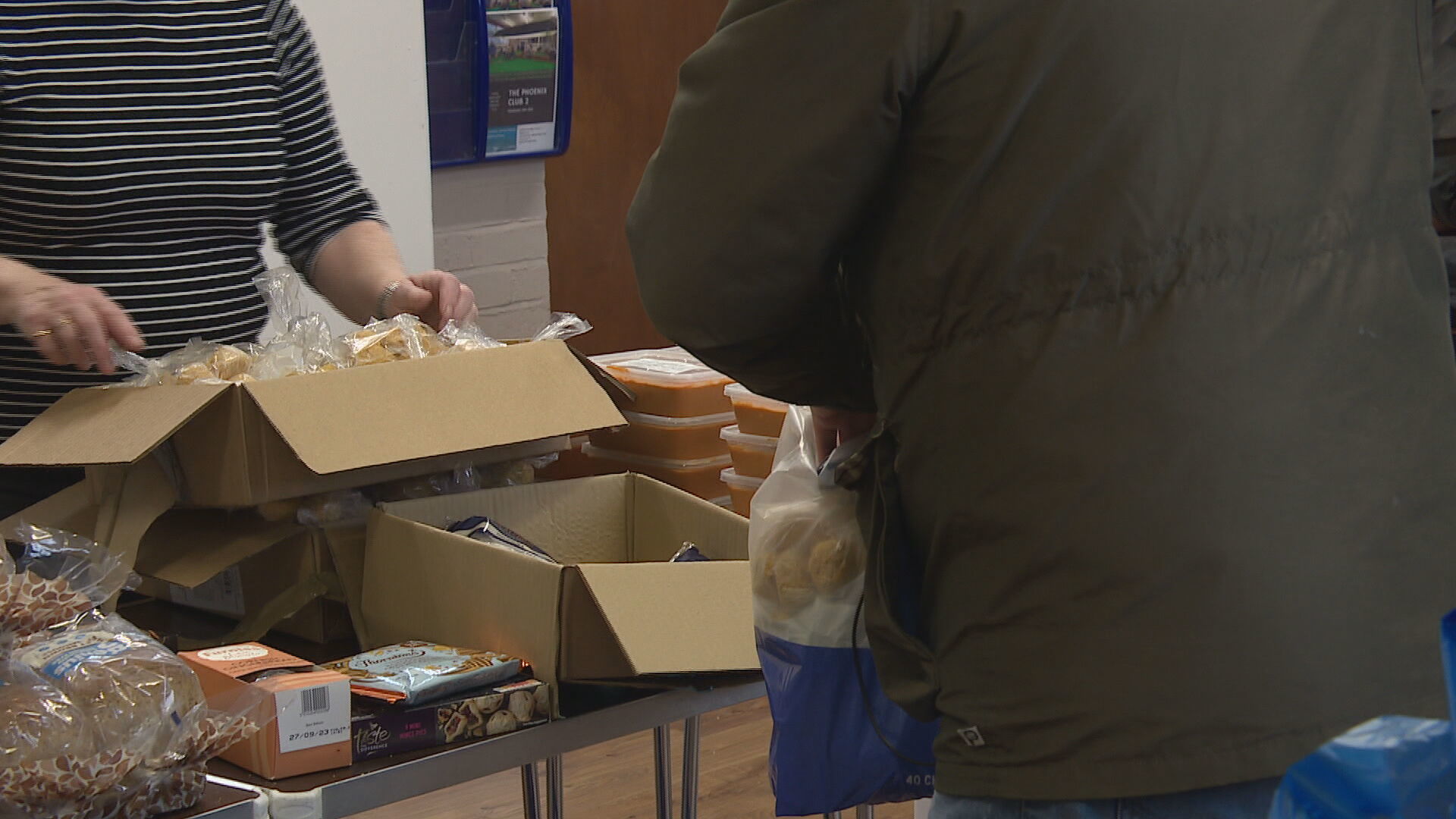 This is a 5% increase compared to the same period last year, reflecting the continuing rise in need for the support provided by food banks.     
  
The new data also revealed that 35% of all the parcels provided by food banks in the Trussell Trust network between April and September this year were for families with children.  
Furthermore, the charity has reported that 26,038 people have needed to use a food bank for the first time in the past six months, warning that food banks are at 'breaking point'.
The Trussell Trust forecasts that food banks in their network will distribute more than a million emergency food parcels across the UK between December 2023 and February 2024 – the equivalent of providing a parcel every eight seconds this winter.  
Fiona Dalgleish, manager at Peeblesshire food bank, said: "We are dreading the winter to be honest. Last year was bad enough, but people are now completely exhausted and demoralised on top of being cold and hungry.
"We are feeling pretty helpless – we can provide food, but we need some hope. There needs to be a light at the end of the tunnel for people."   
Polly Jones, head of the Trussell Trust in Scotland, said: "It is alarming that an increasing number of children in Scotland are growing up in families facing hunger, forced to turn to food banks to survive.
"A generation is growing up believing that it's normal to see a food bank in every community. This is not right.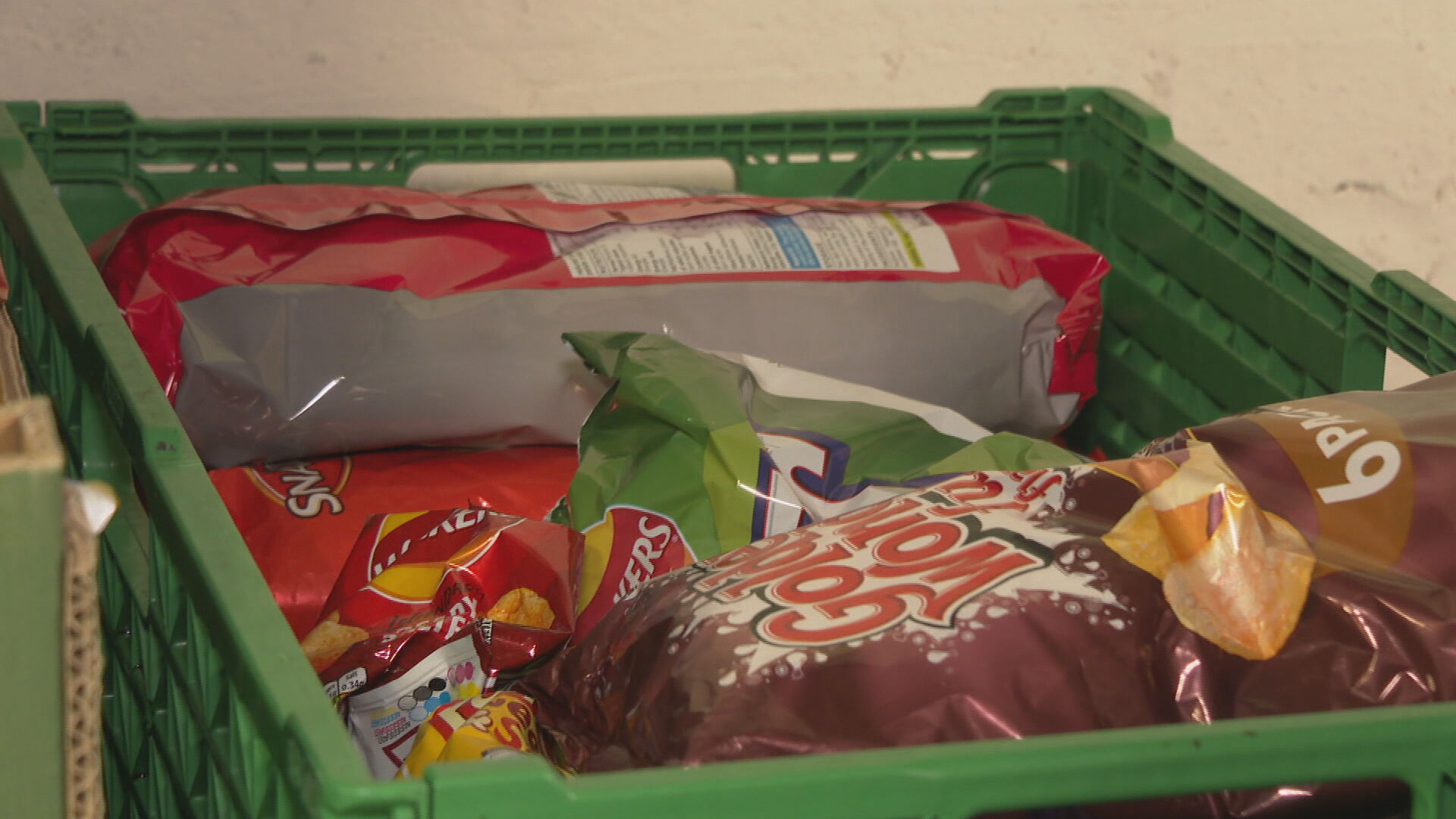 "Rising hunger and hardship have devastating consequences for individuals and our communities, damage the nation's health and hold back our economy.
"People in work, as well as people who cannot work, are increasingly being pushed into debt and forced to turn to a food bank to survive.   
"Despite this, there are some positives in Scotland. The Trussell Trust recently welcomed the Scottish Government's support for an Essentials Guarantee, the publication of its plan, Cash First: Towards Ending the need for food banks, and the launch of its Cash First Fund.
"These are significant steps towards a future where no one needs to use a food bank. However, at a time when need for emergency support is greater than ever, the scale of the hunger and hardship faced by thousands in Scotland must be met with significantly scaled up action this winter and beyond.
"We are also calling on the UK Government to urgently confirm in the Autumn Statement that benefits will rise in line with inflation next April, and to reduce the burden of debt deductions which drive unacceptable levels of hardship." 
A DWP spokesperson said: "There are 1.7 million fewer people in absolute poverty than in 2010, but we know some families are struggling, which is why we are providing a record support package worth £3,300 per household. This includes the latest cost of living payments paid directly to over eight million households this year, and our decision to raise benefits by over 10% earlier this year.
"We also know that households are at least £6,000 a year better off in full-time work than out of work on benefits, and to help people out of poverty through work we are also increasing the National Living Wage again and investing £3.5 billion to help thousands into jobs, grow the economy and bear down on inflation."
The Scottish Government has been contacted for comment.
STV News is now on WhatsApp
Get all the latest news from around the country
Follow STV News
Follow STV News on WhatsApp
Scan the QR code on your mobile device for all the latest news from around the country