The brother of a Scot murdered by Islamic State terrorists nine years ago has told the killers "you have no hold over me".
Aid worker David Haines, from Perthshire, was 44 years old when he was abducted and murdered while in Syria in 2013 by a terrorist group known as the "Beatles".
His older brother Mike flew to the United States to read a victim statement at the trial of Alexanda Kotey who was sentenced to life behind bars for his role in the killing last month.
Mr Haines, an RAF veteran and former mental health nurse from Dundee, says he could "feel the weight lifting" from his shoulders as he "closed the door" on his brother's killers.
He told STV News: "I closed the door on them. I said, 'cheerio. You're not part of my life anymore. My family's life. I forgive you. You have no hold over me and mine.'
"And it was an important step forward, because up to this stage, I've never been able to forgive and even the night before I was, 'should I, or shouldn't I?'
"I didn't know myself, but when I said those words, looking at them in their faces, I felt a sense of a weight lifting from my shoulder.
"I could see the door closing."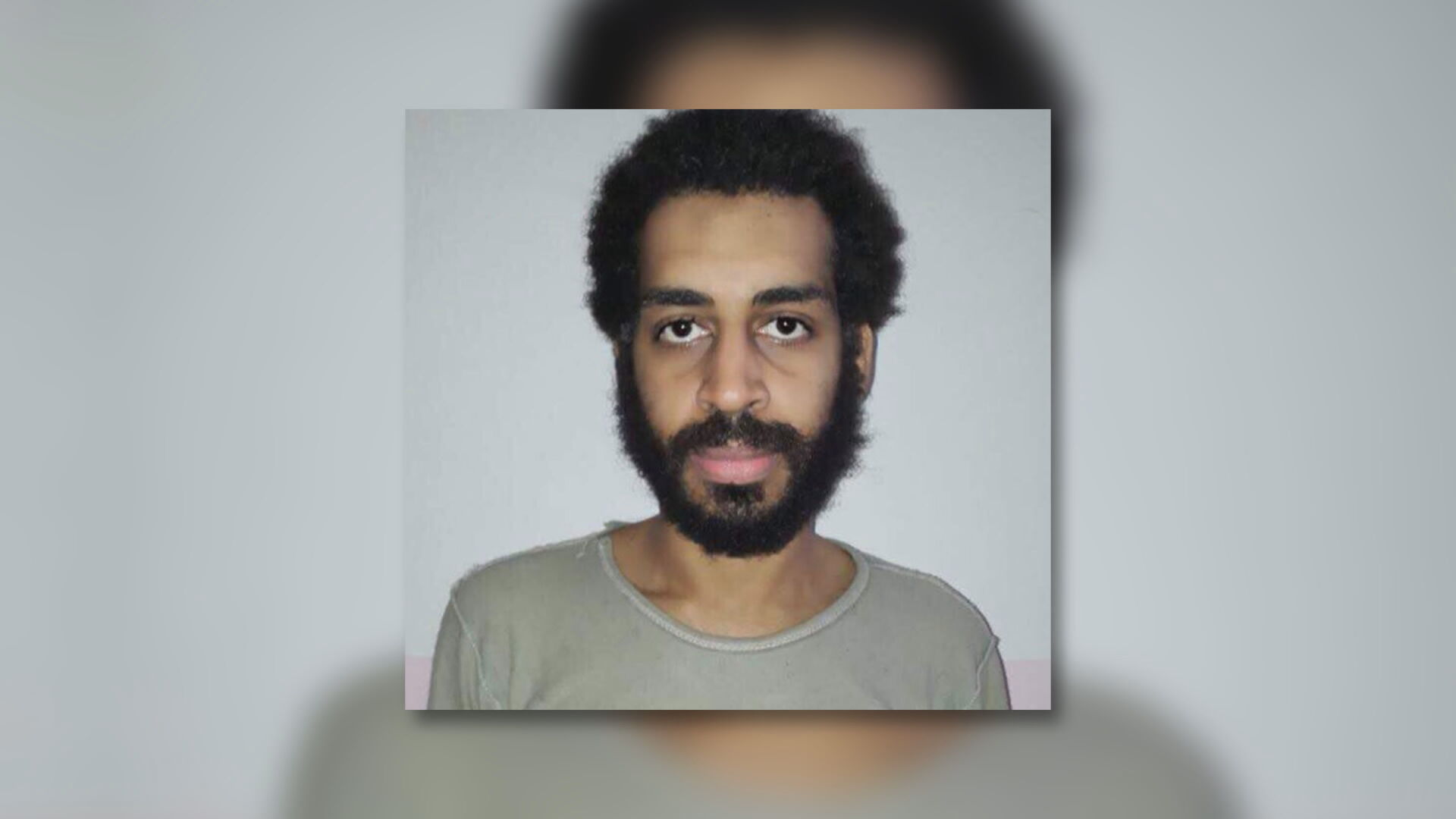 The group, dubbed The Beatles due to their English accents, was said to be made up of ringleader Mohammed Emwazi, known as Jihadi John, Aine Davis, El Shafee Elsheikh and Kotey, and was responsible for the brutal killings of a number of Western captives.
Kotey, originally from London, was last month convicted of eight criminal charges relating to the abduction, torture and beheading of Islamic State hostages.
Speaking outside the court following the sentencting, Mr Haines said: "Today is a victory for all those who suffered at the hands of this terrorist gang. Today is a victory for humanity over the poisonous and destructive ideologies that fuel terrorism.
"Alexander Kotey will spend the rest of his life in prison. I will dedicate the rest of my life to preserving David's legacy as a humanitarian and I will welcome each and every man, woman and child – regardless of colour, faith or politics.
"Only through tolerance, compassion and understanding can we overcome hate. Through my organisation, Global Acts of Unity, set up in David's memory, I have met countless people of all backgrounds, all cultures, all faiths, and I have learnt of the power of forgiveness.
"Terrorism has claimed many lives and it is the reason we are today but I will not let it claim my soul as well. Today, for the first time, I can say to those men 'you no longer have power or me and Mike'.
"I forgive you.
"I want to thank the US and UK authorities and all those people involved in bringing these men to justice.
"The past eight years have been tortuous but now justice has been served and my family can finally move closer to peace."
STV News is now on WhatsApp
Get all the latest news from around the country
Follow STV News
Follow STV News on WhatsApp
Scan the QR code on your mobile device for all the latest news from around the country