A yellow weather warning for heavy rain has been issued by the Met Office amid flooding and travel disruption across Scotland.
It comes after multiple rush hour crashes on Tuesday morning with drivers told to take care due to surface water and flooding on some roads.
A southbound lane of the M90 was blocked after a crash near Junction 7 at around 7.15am with police called to the scene.
Traffic Scotland reported heavy congestion on the Edinburgh City Bypass, due to surface water and rain levels.
The M74, near Glasgow, was blocked due to a collision between junctions five and four at around 7.30am on Tuesday.
Flooding caused a lane to close on the Clydeside Expressway in Glasgow eastbound.
The Met Office said flooding of a few homes and businesses is likely while bus and train services would probably face delays.
The yellow warning comes into force from 6pm on Tuesday and remains until 8am on Wednesday.
It covers much of Argyll and Bute, Stirling, Perth and Kinross, the Highlands as well as parts of Dumfries and Galloway and the Scottish Borders.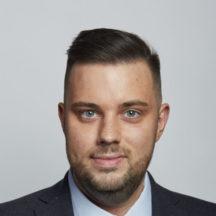 Insight
Philip Petrie
STV weather presenter
On Tuesday morning our next frontal system will move in from the south west bringing with it further cloud and persistent rain around Ayrshire, Renfrewshire and Argyll and Bute so a wet morning to come for the south and west.
It will be a breezy day to come too, as our weather is still being dominated by an area of Low Pressure, with tightly packed isobars around it, and with those tightly packed isobars come strong winds.
Things are staying unsettled and changeable for the rest of the week as Low Pressure stays close to the country – it's safe to say Autumn has definitely arrived and we need to start thinking about packing away our summer wardrobes.