A yellow weather warning for thunderstorms and heavy rain has been issued for parts of Scotland.
The Met Office warned there would probably be damage to a few buildings and structures from lightning strikes.
Central and eastern areas of Scotland could be battered by up to 30mm of rain in just three hours.
The warning is to remain in place between 1pm and 8pm on Wednesday.
Edinburgh, Perth and Dundee, Dumfries, Inverness and parts of Lanarkshire are among the locations set to be hit by the extreme weather, according to the Met Office.
Road traffic will likely be disrupted with spray, standing water or hail making driving conditions poor and delaying journey times.
Delays to train services are also possible.
Parts of England and Northern Ireland could also be affected by the inclement conditions, experts warned.
"Scattered heavy showers and thunderstorms will develop through this afternoon across much of central and eastern areas of Scotland, before easing during the evening," forecasters said.
"Where heavy showers develop, 15 mm of rain could fall within an hour and possibly 25-30 mm in two to three hours where showers become slow moving, along with lightning and hail."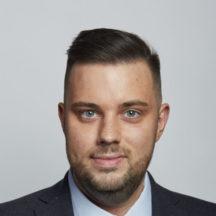 Insight
Philip Petrie
STV weather presenter
"For most of this week we have seen very similar looking days of a mixture of sunshine and scattered showers.
"The showers, however, are likely to be very heavy and possibly thundery throughout today and therefore the Met Office have issued a yellow weather warning for thunderstorms affecting parts of the Highlands, Aberdeenshire, Moray, Angus, Fife, Dundee, Falkirk, Perth & Kinross stretching down through Stirling, Lanarkshire, parts of the Lothians and Dumfries & Galloway.
"Where we have the heaviest showers we could see up to 15mm of rainfall within and hour and in the space of 2-3 hours possibly 25-30mm in the slowest moving showers.
"As well as this we also have a lot of pesky low cloud, mist and haar spreading in around eastern parts over the next few days.
"This will linger until around Saturday, keeping temperatures low here so we will see a bit of an east/west split in terms of temperatures with the likes of Dundee and Aberdeen reaching highs of only 11C under the low cloud, but further west temperatures will reach highs of 17C-18C in the best of brighter spells."