Scots have been warned to brace for an extended period of extremely low temperatures as heavy snow and freezings winds are set to batter the country.
This week is expected to be the coldest in December in Scotland for nearly a decade.
The mercury could hit lows of -6C in central areas and around -10C or lower in parts of the Highlands, in the coming days.
The Met Office has issued a yellow warning for snow across the north east, Highlands, Orkney and Shetland on Wednesday.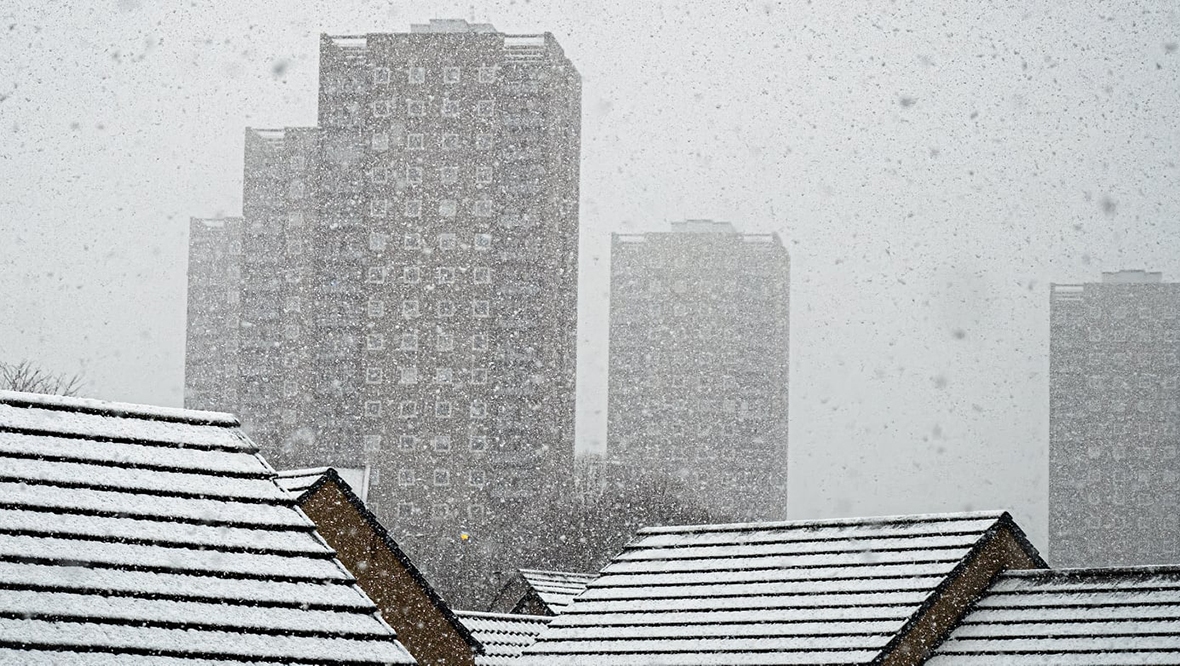 Snow showers and freezing temperatures are expected to cause travel disruption and insurers have warned people to take precautions to protect their homes and businesses.
Winds currently blowing from the east are expected to shift to the north, bringing an Arctic chill to the country and below-average temperatures for this time of year.
Up to 5cm of snow is expected to fall in lower areas, rising to 10cm above 200m.
People urged to prepare for ice cold arctic air
The RAC has advised drivers to check their vehicles are "winter ready", with properly inflated tyres that have good tread.
Spokesperson Rod Dennis said: "With temperatures plummeting this week, many drivers might be taken aback by the cold after an exceptionally mild autumn.
"Drivers with older batteries in their cars might also wish to give their vehicle a 20-minute drive before colder conditions arrive to ensure the battery can cope with sub-zero temperatures."
Rural insurer NFU Mutual has warned people of the dangers of not the central heating for fear of the cost explaining the dangers of freezing pipes.
"The coldest weather since March, and possibly the coldest December weather for several years is about to sweep Scotland"

Sean Batty, STV Meteorologist
Low temperatures increase the chance of water freezing in pipes, which can lead to the pipe splitting and costly repair bills.
When the Beast from the East struck the country in 2018, NFU Mutual saw over 1,660 claims for leaks following frozen pipes, more than ten times the average in the milder years since.
As well as risking damage to property, the cold thickens blood and increases blood pressure, and breathing in cold air can increase the risk of chest infections.
The Met Office recommends homes are heated to at least 18C.
Many local authorities have provided funding for community groups to organise so-called "warm banks", which offer a space for vulnerable people to heat up during the day while having a hot drink, using the internet or reading a book or newspaper.
Here you can find a list of where warm banks and other cost of living support can be found in your local area.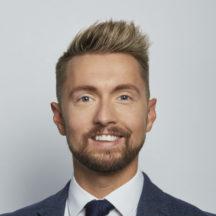 Insight
Sean Batty
STV Meteorologist
The coldest weather since March, and possibly the coldest December weather for several years is about to sweep Scotland in the coming days with some extreme lows likely.
It feels cold already, especially because we've had a mild autumn until now. In the coming nights the mercury could hit lows of -6C in central areas and around -10C or lower in parts of the Highlands. The extreme cold is coming from a large high pressure cell which is settling over Greenland and drawing air down from the deep Arctic.
Temperatures this low do of course happen from time to time in December, but this looks like being a prolonged spell of very cold weather which is unusual at this stage in autumn/winter as the extreme cold hasn't really built up around us yet. That being said, the extreme winter spell of 2009 and 2010 started in late autumn too.
Nowhere in Scotland has dropped below -10C in December since 2013 when Dalwhinnie reported a low of -13C. The cold December of 2009 and 2010 brought us -18C and -21C respectively.
It is possible that somewhere such as Braemar or Aviemore may report temperatures below -10C on Thursday and Friday night, which would make it the coldest December nights since 2017.
The reason for the extreme low temperatures is a combination of the arrival of snow, the long December nights and the light winds. These combined make the perfect conditions for temperatures to plummet, especially if the cold persists as the temperature can go lower and lower each night.
This is quite a turn of events with every month this year either average or above average in temperature, but the severity of this cold weather could actually bring December out as below average.
Snow could also cause some issues in north of the country, starting on Wednesday with a few centimetres to low levels and several on higher ground. There could be quite a dump of snow on the Cairngorms by the end of the week.
How long this spell of weather will last is tricky as our computer models are showing quite a divergence in conditions by around the middle of next week due to a storm developing in the mid-Atlantic. Some continue with the cold conditions and some go much milder with a return to wind and rain.
I'd say at this stage it's likely to remain colder than usual until around the end of next week in Scotland, but perhaps a little more around average on the week leading up to Christmas, but that transition may bring us more snowfall, so I certainly won't be writing off our chances of a white Christmas yet.