Parts of Scotland are set to experience downpours over the bank holiday weekend after a weather warning for thunderstorms was issued.
The Met Office said most of the central belt would be affected by heavy showers and thunderstorms from midday on Sunday through to 9pm.
Areas affected include the Scottish Borders, the Lothians and Edinburgh in the east and Glasgow, Argyll and Bute, Lanarkshire, Ayrshire and Dunbartonshire in the west.
Some areas could see up to 35mm of rainfall and motorists have been urged to take care on roads due to surface water.
The Met Office also warned that some rail services could be affected by the downpours.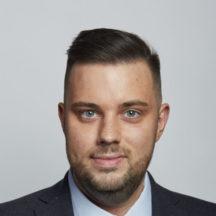 Insight
Philip Petrie
STV weather presenter
This weekend has been fairly changeable with temperatures up and down at times. Yesterday was unseasonably cold, and we were left with some disappointing temperatures for the time of year, managing to just scrape a high of 13C for the day.
Today we see a jump in the temperatures, with some spots likely to be 6C higher than yesterday. But with the milder conditions we also have a lot of cloud around, and showery outbreaks of rain making their way across Scotland, and with the higher temperatures this will help to generate some quite heavy and potentially thundery downpours.
The Met Office this morning have issued a yellow weather warning for thunderstorms that will come into effect at midday. This covers parts of Dunbartonshire, Lanarkshire, Ayrshire, Renfrew, Glasgow, Argyll and Bute and the Lothians.
Within the warning area some places could see 30-35mm of rain landing within two to three hours, but in the same breath some spots could also see very little rainfall.
The band of heavy rain, and potential of thunderstorms, will ease by evening and the yellow weather warning runs out at 9pm on Sunday.