McDonald's will close all of its restaurants in the UK and Ireland by Monday night at the latest, the company announced on Sunday.
The fast-food chain closed restaurant seating earlier this month to comply with public health advice on social distancing.
It has now taken a step further and decided to close all restaurants including drive-thrus by 7pm on Monday.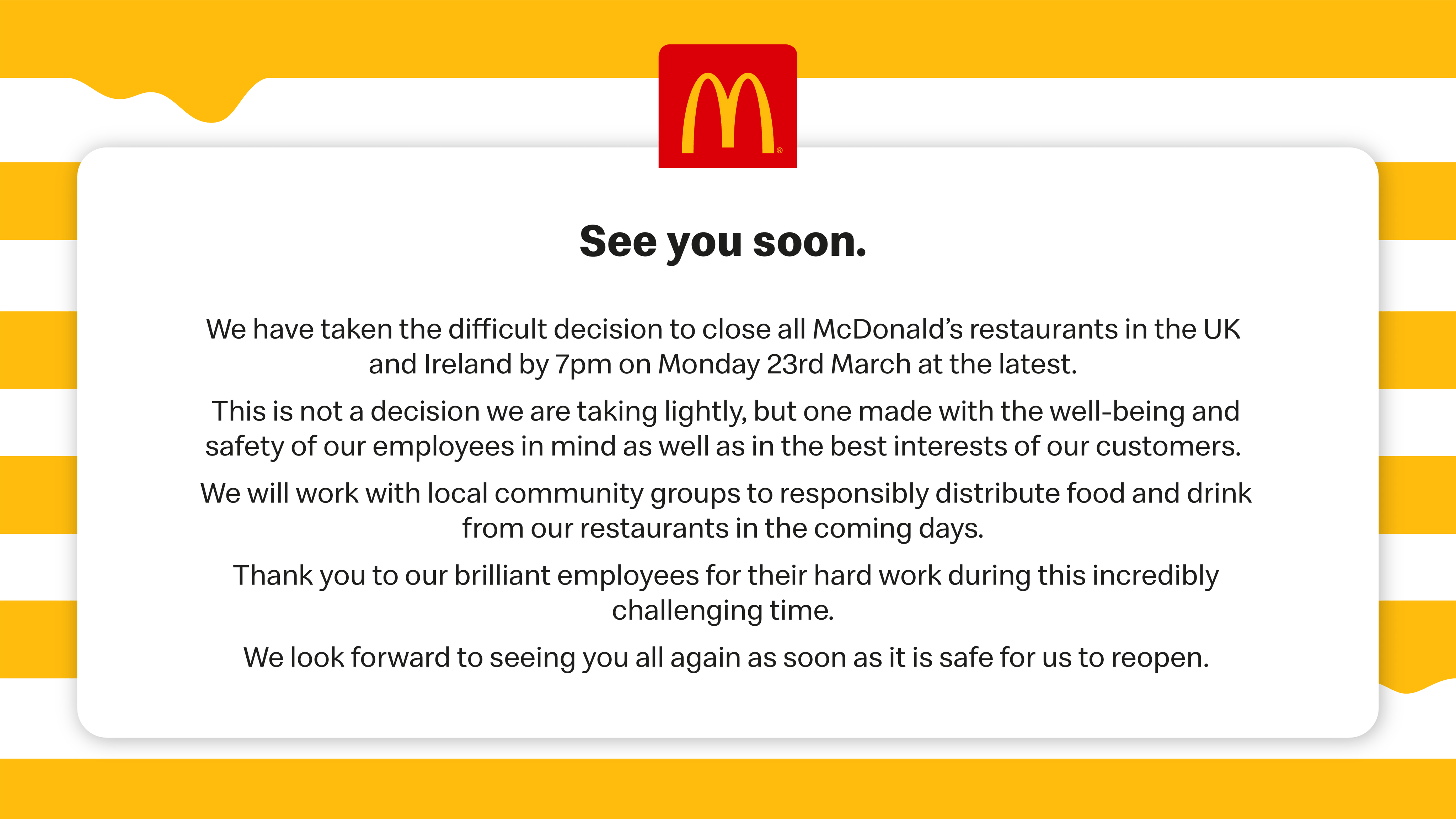 The move comes after pubs, restaurants and cafes were told to shut down in a bid to prevent the spread of coronavirus.
Three more patients have died after being diagnosed with the virus, bringing the total number of deaths in Scotland to 10, the Scottish Government confirmed on Sunday.
The number of Covid-19 cases in the country has risen to 416, an increase of 45 since Saturday.