A mum-of-four who's been paying up to £50 a day for electricity is "dreading" the energy price cap rise on Friday.
From April 1, energy bills are expected to soar by 54%.
Mary Quinn told STV News she's already suffering and that's before the price hike.
She said: "I live off food banks every week. I get food banks, I get help from friends. My brother helps me top up my meter.
"Just getting up and going to work knowing it's going to go in a meter is so difficult. It's hard, it's hard going."
Ms Quinn is one of 700 Falkirk Council tenants that lives in an area which does not have gas so instead has an electric heating system called Thermaflow.
The systems were installed a decade ago, but in the last few years a series of energy price rises have left householders facing bills that even those in full-time work struggle to pay.
Ms Quinn said she is paying more than £800 a month, anything from £30 to £50 a day.
She said: "My TV doesn't even work. I don't even have a TV. I have no tumble dryer, no hot tub out my back garden.
"That's just my normal boiler and how much it costs."
ScottishPower discovered a problem with Ms Quinn's boiler two years ago, but she's still waiting on a replacement from Falkirk Council.
In response, the local authority stated: "Work is ongoing with boilers used in these areas with tenants being offered a choice in their preferred type of heating system."
Ms Quinn is now facing the "biggest energy price shock in living memory".
From Friday, energy bills are expected to surge after regulator Ofgem announced last month changes to the maximum amount suppliers can charge customers on standard tariffs.
At a glance:
Ofgem's price cap on default tariffs paid by direct debit will soar by £693 per year from £1277 to a record £1971.
Prepayment customers will see a bigger jump, with their price cap going up by £708, from £1309 to £2017.
In response to the increase, experts are urging householders to submit their gas and electricity meter readings on Thursday to prevent firms from estimating usage and potentially charging for energy used before April 1 at the higher rate.
Ms Quinn said: "I'm just dreading the cost going up so much because it's just going to get worse and worse.
"I've got over £2000 in rent arrears. It's either feed my meter or pay my rent.
"It's just one thing after another."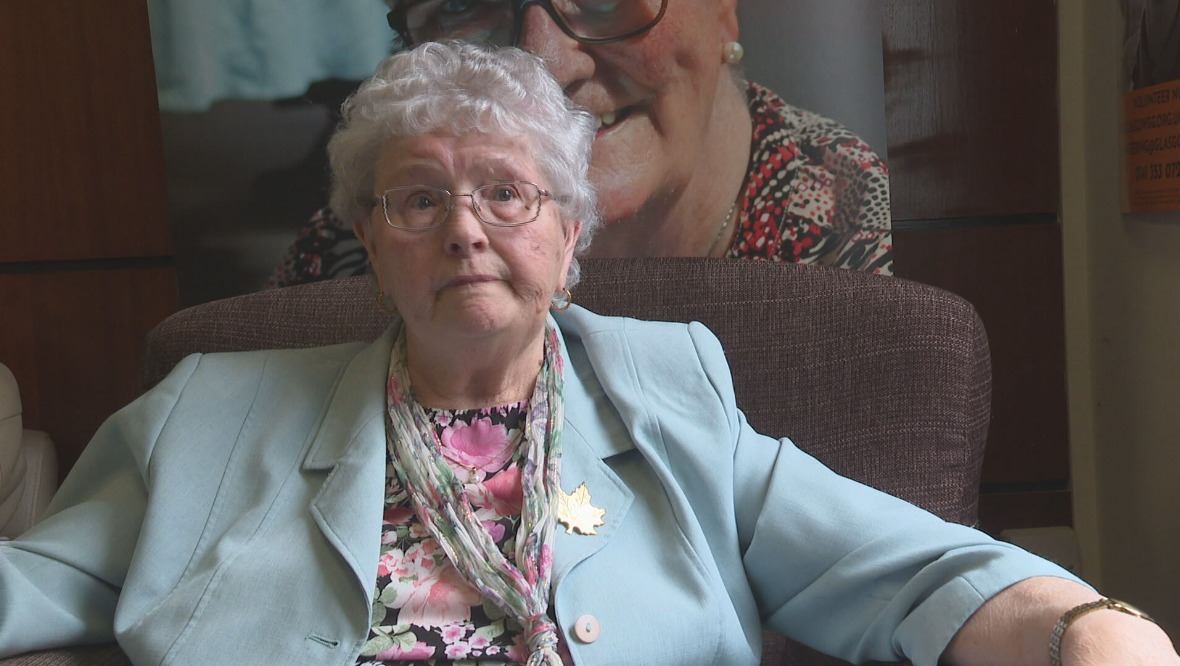 Glasgow pensioner Jean Pentland, who lives on her own on a state pension, said she's also concerned about the energy price rise.
She said: "My electricity and my gas went up.
"Over £390 odd pound for my gas and the same for my electricity, £390 odd pound as well.
"Now, that's a big jump so it is. And I'm worrying about it, you know, how I'm going to cope later on."
An Ofgem spokeswoman said the regulator knows the rise will be "extremely worrying" for many people.
She added: "The energy market has faced a huge challenge due to the unprecedented increase in global gas prices, a once in a 30-year event, and Ofgem's role as energy regulator is to ensure that, under the price cap, energy companies can only charge a fair price based on the true cost of supplying electricity and gas.
"Ofgem is working to stabilise the market and over the longer term to diversify our sources of energy which will help protect customers from similar price shocks in the future."
STV News is now on WhatsApp
Get all the latest news from around the country
Follow STV News
Follow STV News on WhatsApp
Scan the QR code on your mobile device for all the latest news from around the country