Margaret Ferrier could face a by-election after a Westminster watchdog recommended she was suspended from the House of Commons for 30 days for breaching Covid-19 rules.
The Rutherglen and Hamilton West MP travelled on public transport at the height of the pandemic knowing she had tested positive for coronavirus.
She has already been ordered to complete a 270-hour community payback order by a Glasgow court after admitting to culpably and recklessly exposing the public "to the risk of infection, illness and death" as a result of her behaviour.
The politician now faces losing her seat in a by-election if the proposed suspension by the Commons Standards Committee is backed by MPs, as anything longer than a 10-sitting day punishment can trigger a recall petition.
If 10% of her constituents back it, a by-election will be called.
Parliamentary Commissioner for Standards Daniel Greenberg said Ferrier had breached the code of conduct for MPs "by placing her own personal interest of not wishing to self-isolate immediately or in London over the public interest of avoiding possible risk of harm to health and life".
She also breached the code because "her actions commencing from when she first took a Covid-19 test to when she finally begins self-isolation have caused significant damage to the reputation and integrity of the House of Commons as a whole, and of its members generally".
The Commons Standards Committee has recommended she face a 30-day suspension, which MPs will be asked to approve.
The watchdog found Ferrier "acted dishonestly" by misleading the SNP's chief whip at the time.
Explaining the recommended sanction, the committee's report said: "If Ms Ferrier had been a public sector employee in a position of trust or leadership, she could have faced severe disciplinary consequences, potentially including dismissal, for these or similar actions."
On Saturday, September 26, 2020, the then SNP MP developed Covid-19 symptoms and took a test but still went to church and had lunch with a family member the following day.
On the Monday, while awaiting the result of the test, she travelled by train to London, took part in a Commons debate and ate in the Members' Tearoom in Parliament.
That evening she received a text telling her the test was positive.
But instead of isolating, the MP travelled back to Scotland by train the following morning.
Ferrier was elected as an SNP MP in 2019 but has been sitting as an independent in the Commons since the scandal in 2020.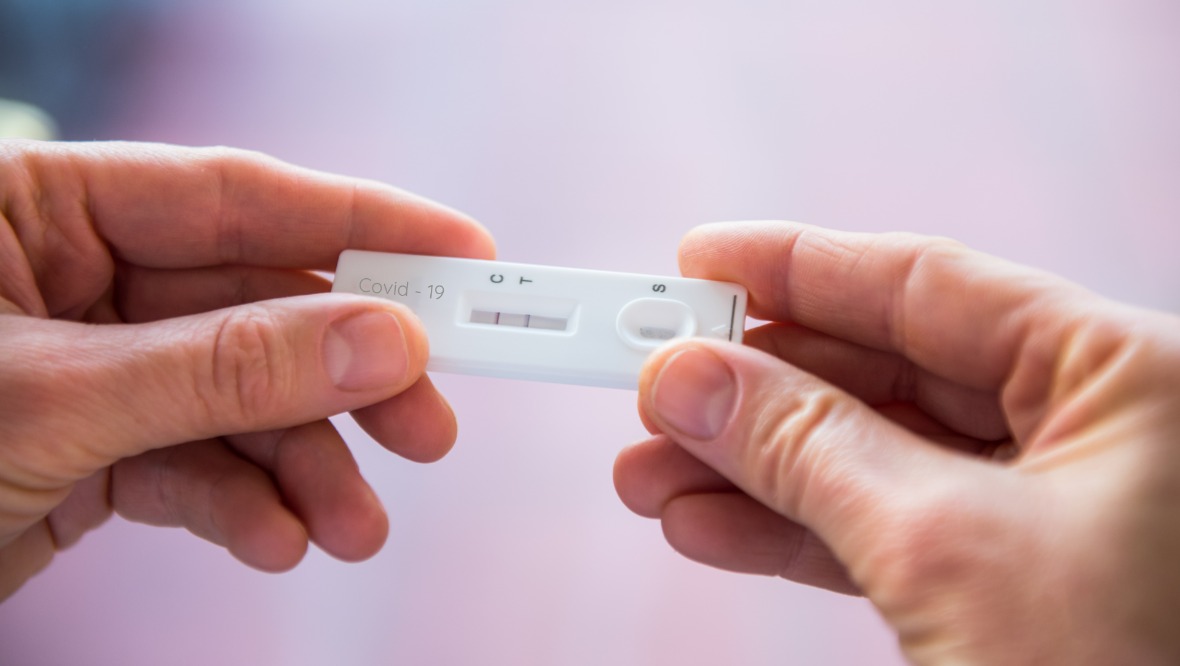 Responding to the report, Humza Yousaf said he believes there should be a by-election in Ferrier's constituency.
"We've said from day one that Margaret Ferrier should have stepped down because of her reckless action," he said.
"I look forward to fighting that by-election on our strong track record."
Asked how confident of winning he is, the First Minister said: "We'll take nothing for granted, we won't be complacent.
"We've got strong support in Rutherglen and right across that region.
"But it will take hard work. I think the right thing for Margaret Ferrier to do would be to stand down."
Labour's shadow Scottish secretary Ian Murray also urged Ferrier to stand down.
He said: "Margaret Ferrier's reckless actions put people at risk and rode roughshod over the rules everyone else followed.
"It is right that Parliament has thrown the book at her for this unacceptable behaviour.
"There are still serious questions for the SNP to answer on what they knew and what they did at the time.
"Ferrier should do the right thing and stand down as an MP.
"Even Nicola Sturgeon called for her to resign – now (Scottish First Minister) Humza Yousaf must do the same.
"If Margaret Ferrier doesn't resign the people of Rutherglen and Hamilton West can exercise their right to boot her from office.
"Her constituents deserve better and that means a by-election."
STV News has contacted Ferrier for comment.