Women in Scotland can continue to access at-home abortions, the women's health minister has confirmed.
Telemedical or early medical abortions at home (EMAH) were introduced during the pandemic in a bid to limit the number of patients attending clinics.
The procedure sees women undertake a video consultation with a healthcare professional before medicine is delivered to their home.
Campaigners have called for the scheme to be made permanent in Scotland, following England and Wales.
Those who have attended clinics have also spoken of their distress of being confronted by anti-abortion protesters, which women undertaking at-home abortions would not have to experience.
The decision comes as a new study found women who had a telemedical abortion said it was private, convenient and removed the perceived stigma of attending a clinic.
On Thursday, women's health minister Maree Todd confirmed early medical abortions can continue at home where it is judged to be 'clinically appropriate'.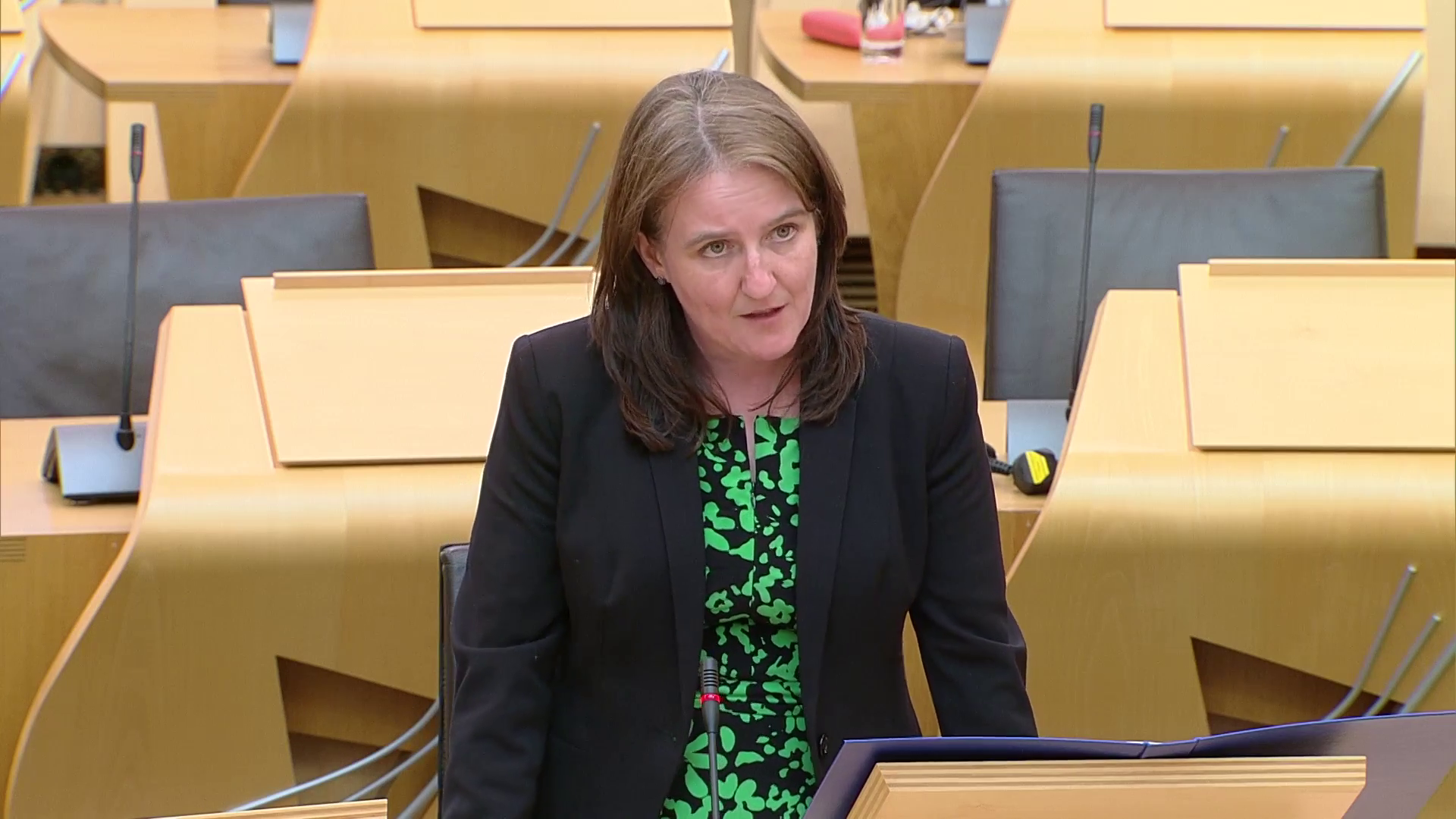 Todd said: "We have seen that current arrangements for EMAH have helped access to abortion to continue without delays during the pandemic.
"I am satisfied that current arrangements should continue so today I am confirming that the provision of these services to continue as part of the standard treatments available within our NHS, when clinically appropriate.
"As with all treatment in the NHS, we will continue to monitor its outcomes and any findings of the ongoing expert evaluation being carried out by health professionals and researchers."
Chief medical officer Professor Sir Gregor Smith added: "The arrangements put in place from March 2020 have allowed patients to take both abortion medications, mifepristone and misoprostol, at home in certain circumstances as coronavirus has been considered a serious and imminent threat to public health.
"Our primary concern is that services remain both safe and meets the needs of patients. That's why we will ensure that any lessons from the ongoing evaluation of EMAH by NHS Lothian, NHS Greater Glasgow & Clyde, and the Universities of Edinburgh and Glasgow are reflected in the future."
Back Off Scotland, who have been campaigning for 150m buffer zones to be introduced at clinics which provide abortion services, welcomed the news.
However the group stated that the decision should be made permanent.
A spokesperson said: "This is a welcome announcement after months of delay but despite support from royal colleges and abortion rights groups this decision is still officially under review pending completion of an evaluation.
"Maree Todd is effectively keeping providers and women under threat of change because she doesn't have the guts to make a courageous and unequivocal decision on this issue."
SPUC Scotland have denounced the decision to continue with at-home early abortions in Scotland, labelling the policy "dangerous".
"This is a reckless policy which leaves women to suffer the effects of abortion at home, with no medical supervision or support, and then forces them to dispose of foetal remains on their own," SPUC communications manager Grace Browne said.
"This policy even deprives women of the opportunity to meet with a doctor in person. This is not a model of care. This is a cruel policy which is nothing more than state-sponsored backstreet abortion."
However Abortion Rights Scotland praised the decision, stating at-home early abortions will allow patients to "put their needs first".
A statement from the organisation read: "Abortion Rights Scotland welcomes the Scottish Government's announcement that telemedical abortion services will be a permanent feature in Scotland.
"Abortion is healthcare. The research is clear that telemedical abortions are safe. This will allow those who need abortions to continue to have early abortions at home.
"We are in favour of reproductive healthcare that puts patients and their needs first."