A long Covid sufferer has told how she lost her career and spends days "in bed in absolute agony" as a result of the condition.
Brenda Eadie, who caught Covid in March 2020, has joined growing calls for the reintroduction of masks in healthcare settings.
On Monday, doctors and healthcare professionals accused the Scottish Government of playing "Russian roulette" with the safety of staff and patients.
The Scottish Healthcare Workers Coalition has written to ministers to highlight the "very serious flaws" in changing the guidance around masks, which were relaxed after the World Health Organisation declared Covid-19 was no longer a global pandemic.
Ms Eadie contracted the virus five days before the first official UK lockdown while working as a nurse for the Scottish Prison Service.
As a result of her severe asthma condition she was already compromised and has been left struggling with long Covid ever since.
She told STV News: "It's scary for a person like myself and there are thousands like me who are already vulnerable and know that another bout of Covid, or the first bout of Covid is going to put you into a box.
"A healthcare setting is where people are supposed to go for treatment, to feel safe, to get help.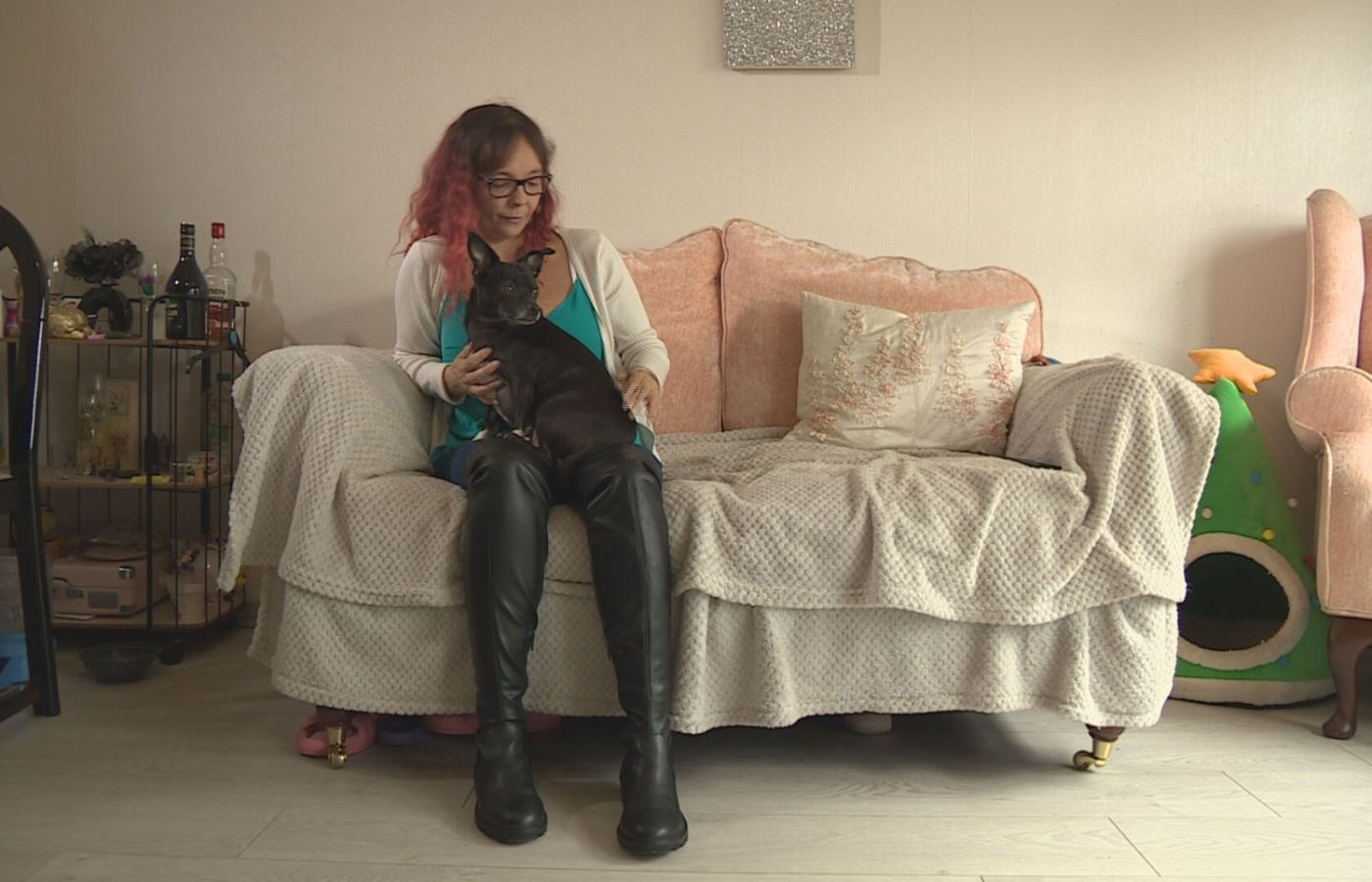 "If you go near a vulnerable patient who is immunocompromised and you have not got a mask or anything on and they catch Covid because you've carried it, you've done that patient harm."
She added: "I think hospitals and healthcare settings are a really different scenario to wearing them in shops and out in public – people need to feel safe going to get healthcare."
Describing the impact of long Covid on her life, she said: "I have now lost my 28-year career. Some days I can't talk, I've got a terrible stutter. I'll have a good day, then I'll use up three days energy and be in my bed in absolute agony. I'm unable to talk or communicate until I recover from that.
"I set fire to my house, I get lost, I've now got a support dog. Sometimes I know if I use my kitchen I'll cause an accident.
"I've been left permanently disabled and unable to work."
She added: "I don't believe the government have got a handle on anything. This pandemic is over for some but Covid has not gone and it might never be gone for some people, the vulnerable people.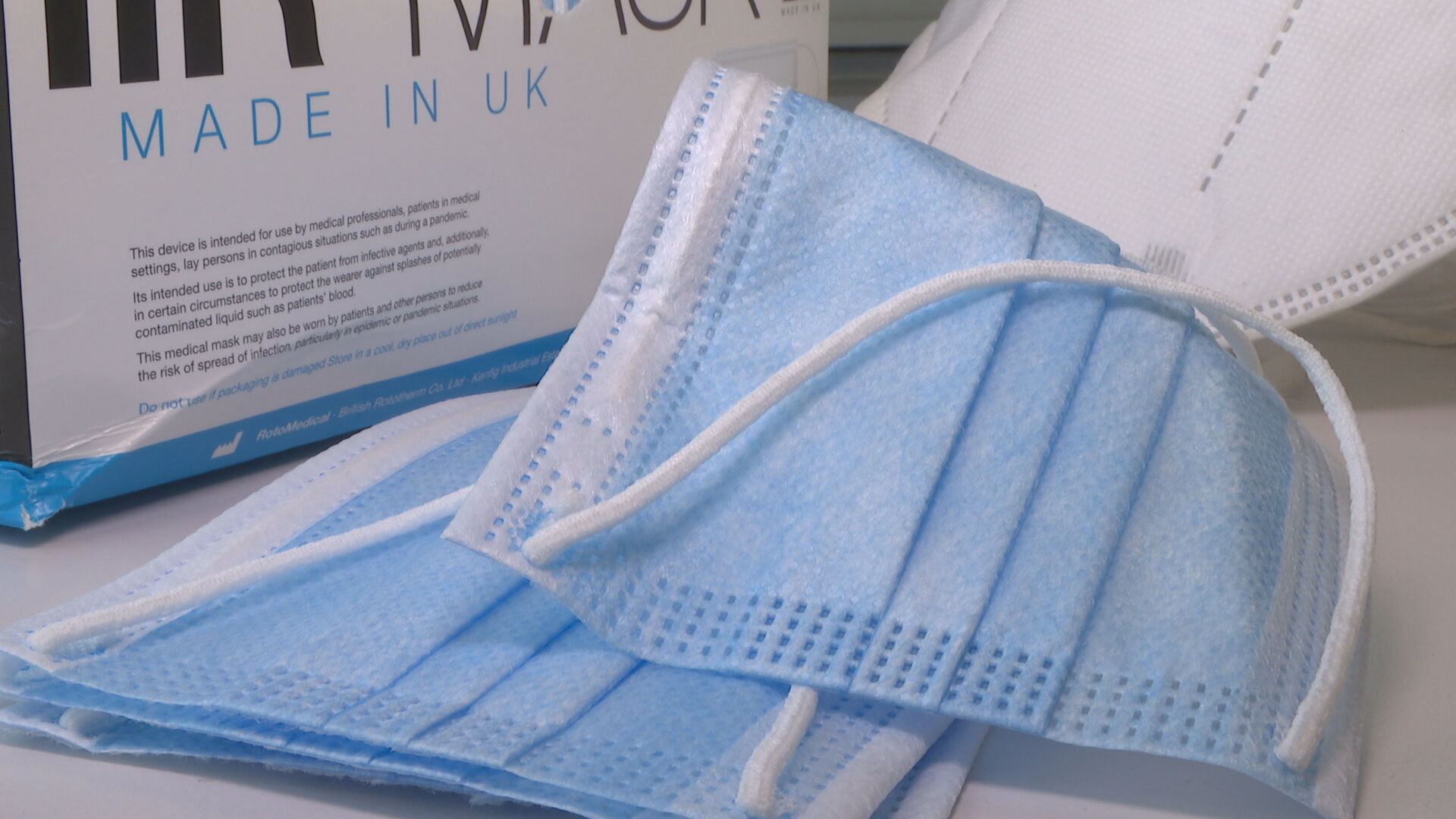 Ministers have been told that healthcare workers are at significantly higher risk of contracting the virus, with the signatories being healthcare workers who have developed post-Covid chronic illnesses.
The calls have been backed by a collective group of healthcare professionals.
The group is demanding the reintroduction of masks in all health and social care settings and a commitment to improving ventilation and air filtration as a matter of urgency.
Dr Harriet Carroll, a long Covid consultant, told STV News: "The government have banned smoking near hospitals because they value clean air and they know it's important for our health. So why are they not concerned about the air inside our hospital?
"We know that when healthcare workers have been able to use high quality PPE they have had a lower risk of infection.
"We are a collective of healthcare professionals and Covid experts and we are unaware of stronger evidence to the contrary so to our minds the government are either lying or they are ignorant.
"We are happy to sit down and help review to make sure we are getting evidence-based policies in place."
She added: "It would improve safety for patients and staff. When I was working in a hospital I would see patients being moved from one department to another through a corridor of the unmasked public. If you have an underlying condition and you're a vulnerable patient you've already got a higher risk of Covid.
"A lot of the guidance is based on the fact that the majority of the population is vaccinated. But it ignores the significant minority who either don't want to get vaccinated or can't get vaccinated for medical reasons."
Dr Carroll added that public health messaging around Covid in recent months has been "laxed" and said if patients "fully understood" the spread of the infection they would "realise the significant risk to health and that might reassure them that this is the best way to go".
She added: "The World Health Organisation have said that now is not the time to be letting down our guard or pretending that Covid is nothing to worry about and I feel that the government are ignoring the WHO."
Making the calls to the Scottish Government, Dr Shaun Peter Qureshi, of the Scottish Healthcare Workers Coalition, said: "At-risk patients have entirely legitimate concerns that they may endanger their health by visiting their GP or hospital.
"With at least 4% of NHS staff now living with chronic post-Covid complications, the Scottish Government must follow the evidence and improve protections from the airborne spread (of the virus) in healthcare settings, not reduce them."
A Scottish Government spokesman said: "The guidance on the extended use of face masks and face coverings in health and social care settings was withdrawn in May. This means that patients, service users, staff and visitors are no longer strongly recommended to wear face masks or coverings in these settings.
"This is a proportionate approach which recognises that Scotland continues to adapt to the Covid-19 pandemic and has entered a calmer phase of the pandemic.
"Any change to the extended use of face masks and face coverings guidance is in relation to the latest scientific evidence and is continually under review.
"The removal of this extended guidance does not stop or prevent staff, service users or visitors from wearing a mask."