Family members who have lost loved ones to coronavirus have been sharing more about the lives of the people they've lost.
Their personal stories come as the UK prepares to mark a National Day of Reflection.
Held on March 23, the anniversary of the UK's first Covid lockdown, the nation will stand at midday for a minute of silence in remembrance of the lives lost and to show support to the millions of people who are bereaved.
Led by end-of-life charity Marie Curie, people are also encouraged to light up their doorsteps tonight at 8pm as a "beacon of remembrance" in a nation-wide vigil. Landmarks across the UK will also be lit.
Marie Curie executive director, Meredith Niles, said: "Millions of us have been unable to say a proper goodbye or comfort our family, friends and colleagues in their grief.
"With so many of us losing someone close, our shared sense of loss is incomparable to anything felt in our lifetime. We need to acknowledge this and recognise we are not alone."
It has been just over a year since the first person in Scotland died with Covid-19.
Since then, the coronavirus pandemic has been linked to the deaths of more than 9000 people in Scotland.
Behind the statistics every death has been devastating for the people left behind.
Connie McCready, who lost her fiancé, Jim Russell, to the virus last May, founded Covid-19 Families, a support group for people who have lost loved ones to the pandemic.
She has been helping to coordinate the day of reflection in Scotland.
"I knew that March was going to be tough as it's full of lasts; last cuddles, last kisses, last conversations…and the first day Jim had symptoms," said Ms McCready.
"It has hit me and so many families like an explosion and it's only the beginning.
"Everyone is talking about life getting back to normal when coming out of lockdown, however, for myself and many others we are terrified as our lives will never be normal again.
"I absolutely love and adore Jim and miss him desperately. He was my world. He is missed so much by all of us and he will never be forgotten."
Jim Russell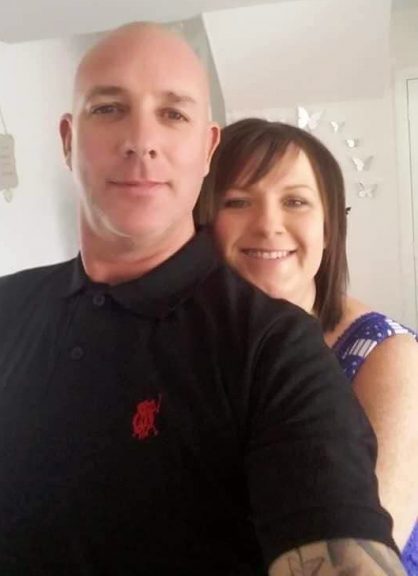 Jim Russell was a lorry driver from Glasgow known as "Big Gorgeous" to his workmates as he kept himself and the trucks he drove absolutely pristine.
Jim's trademark was giving nicknames to his nearest and dearest such as 'Wantoe', 'Potato' and 'Casper'. A sun worshipper who loved going abroad, Jim also had a passion for car shows and truck festivals and he adored his dog, Honey.
Described as a true gentleman who "will never be forgotten," Jim would do absolutely anything for anyone and was an amazing step-dad to Shannon and Rhiannon and fiancé to Connie who described Jim as "her world".
He died aged 51 with Covid-19 on May 4, 2020, shortly before what would have been his wedding day.
John Connelly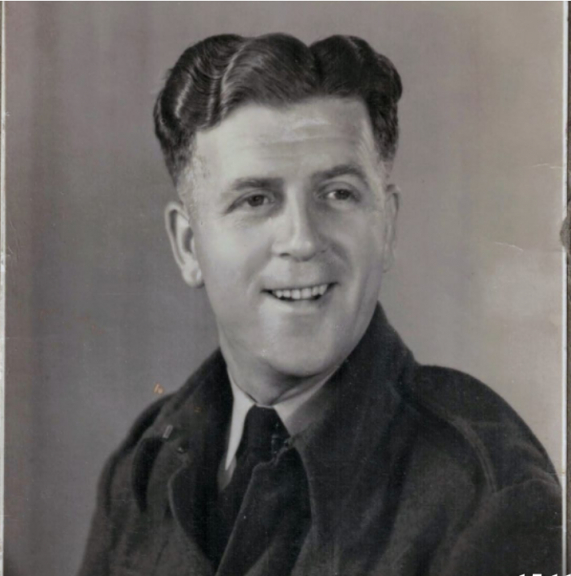 Known as Rangers Football Club's oldest season ticket holder, John Connelly was a talented footballer himself but abandoned his dreams of playing to join the Royal Air Force during World War II.
He had a brief fling with stardom as one of the original Brylcreem boys, appearing in adverts for the popular hair cream.
Described as a devoted family man who loved to tell his grandchildren stories, his family say the 104-year-old great grandfather was and always will be "our legend".
John died aged 104 with Covid 19 on April 23, 2020.
Marcus Brouwer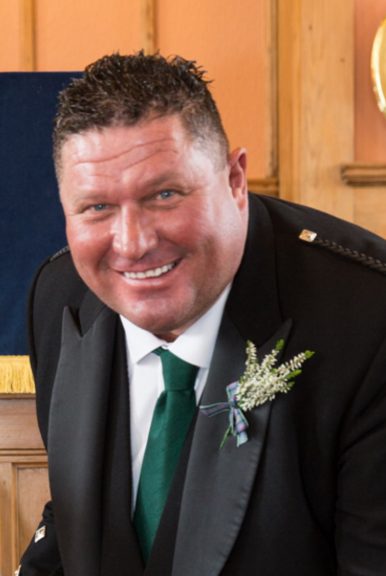 Marcus Brouwer moved to Scotland with the love of his life, Caroline, from Canada two and half years ago.
He remained a massive fan of the Miami Dolphins and the Toronto Maple Leafs.
Described as a "lovely man and a loving husband" by those who knew him, the fun loving father-of-two worked as a carer which his family say was very fitting as he would help anyone with anything.
Marcus died aged 52 with Covid 19 on March 25, 2020.
Tom Malcolmson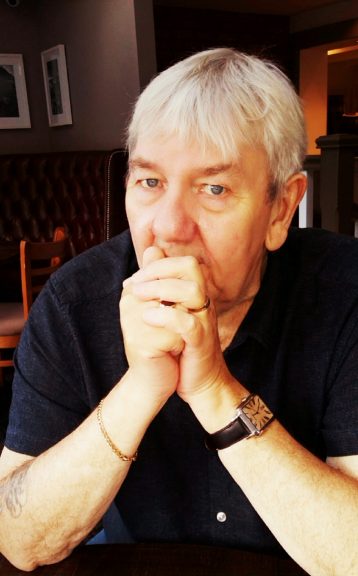 Tom Malcolmson was a retired engineer with Scottish Water who was married to his wife, Jeanette, for 50 years.
His two daughters describe him as a "true gentleman" and say he loved walking his wee dog, Jake.
Tom died aged 70 with Covid-19 on November 12, 2020
Sandy McKay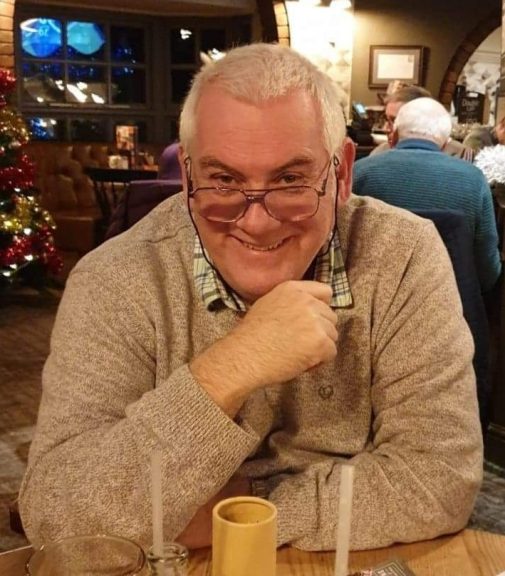 Sandy McKay was the "life and soul of the party" according to his family who loved being involved in his local community, even taking on the role of Santa at Christmas.
An intelligent man with a dry sense of humour, he loved researching his family history and would often go down to the Mitchell Library in Glasgow for hours at a time to see what he could discover.
Described as a "loving husband" and the best dad and grandad who was "absolutely adored" by his grandchildren, he liked to go away with his wife, Sylvia, in their caravan together and he enjoyed going to the theatre or movies and concerts with her.
A man who maintained lifelong friendships, he served in the merchant navy until he married as he didn't want to leave his wife and children.
His family said he will be "missed so much".
Sandy died aged 62 with Covid 19 on April 13, 2020.
Robert Weir Smith
Robert Weir Smith from East Kilbride was a retired driving instructor, bus driver, bricklayer, and general jack of all trades said his family.
His daughter, Pauline, described Robert as the fittest, happiest man she knew and "an amazing dad".
Robert was a father-of-three, granddad to eight and great grandfather to four who doted on his wife of 60 years, Margot.
He died aged 83 with Covid 19 on November 27, 2020.
Donald Bagley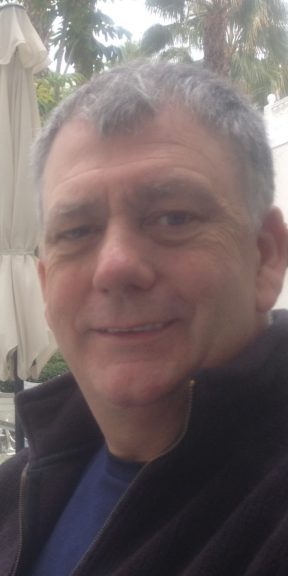 Donald Bagley was a much loved coach driver from Blantyre and the first team driver for Kilmarnock Football Club who "always had a smile".
He worked for the Parks of Hamilton group, driving coaches up and down the country for many years and his friends have said it was "an honour and a privilege" to know him.
Described as a "great man" who took pride in his work, he was especially , close to his wife, Eileen, and his nieces – one of whom is due to have her first baby.
Donald's family said they know he would have wanted to play a large part in this child's life.
He died aged 62 with Covid 19 on April 23, 2020.
James Yeats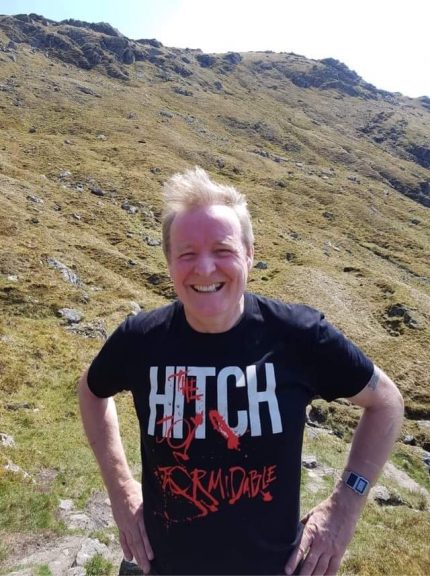 James Yeats from Whitburn was passionate about hill walking and had recently become a grandad to four granddaughters in the last two years.
His family say he had been looking forward to making memories with them.
Described as "fun and hardworking", James loved punk music and went to as many gigs as he could, flying over to Belfast each year to see the rock band Stiff Little Fingers.
His family said he loved spending weekends down at their caravan at Berwick Upon Tweed
James died aged 58 with Covid 19 on April 8, 2020
Betty Steele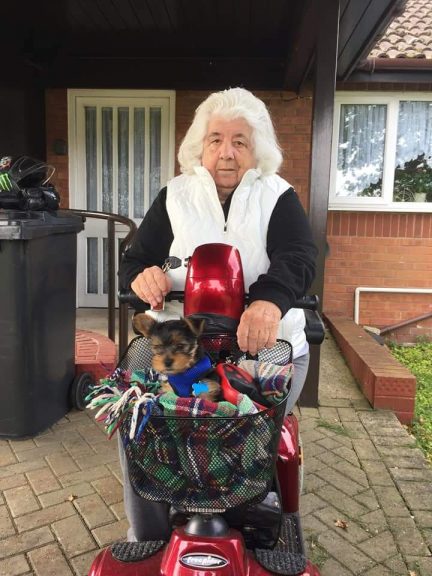 Mother-of-seven Betty Steele grew up in Paisley before moving to England to join her friends. Described as a lady with a strong zest for life, anything she did was done "with care and love for others".
Known as 'Betty Three Jobs' because she was a hard worker, her son, James, said she would pluck turkeys, work behind the bar at the Grampian and the Labour Club and go potato picking.
Described as always having a smile on her face, Betty had ten grandchildren and eight great-grandchildren.
Her granddaughter, Debbie, said she had the "biggest heart" and loved and lived for her family.
Betty died aged 87 with Covid 19 on May 10, 2020.
Pearl Paterson
Pearl Paterson was brought up in Dennistoun in Glasgow during World War II and joined the Women's Land Army as a teenager.
Her service to her country was officially recognised decades later by the government.
After the war she worked in hotels across Scotland before settling in Largs with her daughter, Fiona.
Pearl loved her little chihuahua called Flash and her family said she was very proud when her granddaughter, Nifemi, was born.
She died aged 91 with Covid 19 on April 26, 2020.
David Stuart Allan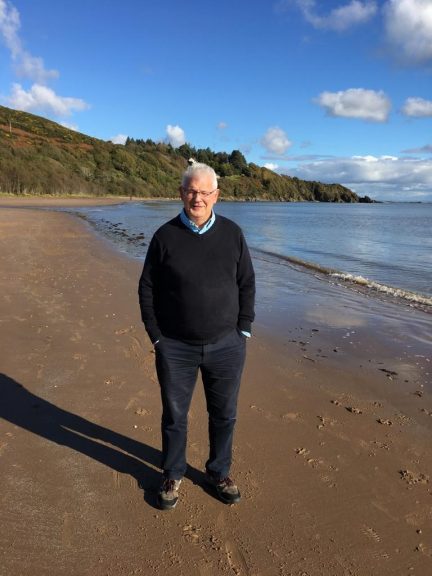 David Stuart Allan has been described by his family as someone who made the world "a brighter place".
Known as a kind, caring and thoughtful man, his wife Glenda said he "lived for his family".
David joined a local running club in Edinburgh when he retired, after spending 40 years as a science technician at the city's Trinity Academy.
He had a passion for travelling and had been planning a visit to Australia in March to see his nephew, who his family have said was the apple of David's eye.
Tributes from those who worked with him confirmed what his family always knew, that he was kind, caring and dependable.
David died aged 64 with Covid 19 on April 24, 2020.
Colin Harris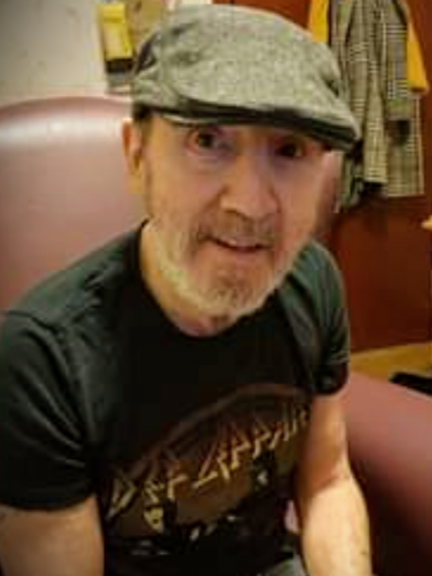 Colin Harris trained as a jockey in his younger years but due to early onset Parkinson's disease at age of 39, he then took on the role of house husband and he will be remembered for his love of hoovering and bringing a hot flask of tea wherever he went.
Colin's passions were his family and his animals of which he had many, often rehoming pets who had been abused.
His family said he had a great sense of humour and "our life was full of laughter even in dark times".
Colin died aged 66 with Covid 19 on May 6, 2020.

Marie Ward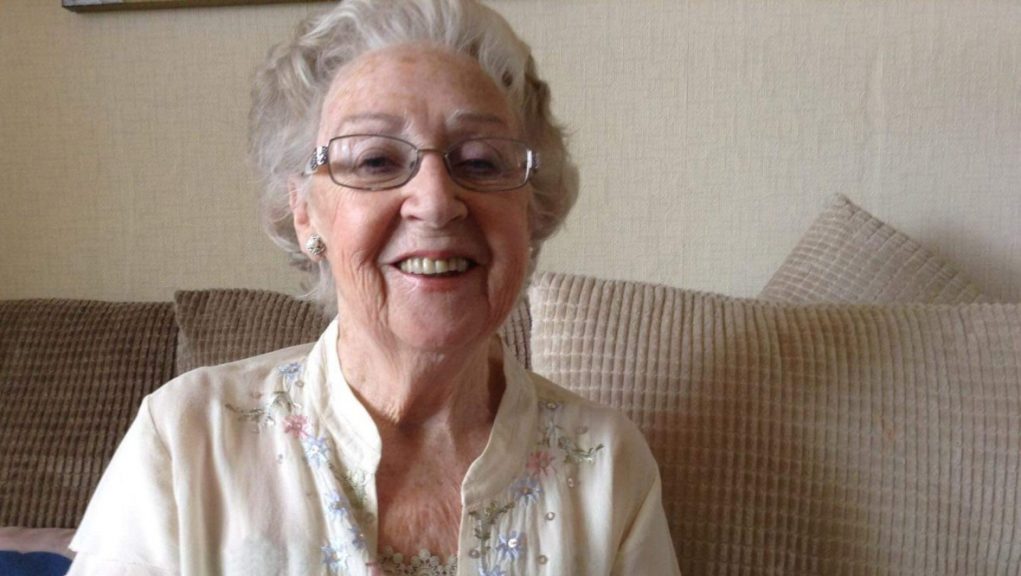 Marie Ward was a grandmother well known for being outgoing and bringing a smile to everyone's face.
Her granddaughter Abbey said she was "loved by everyone around her".
Marie died aged 83 with Covid 19 on October 18, 2020.
Glyn Edwards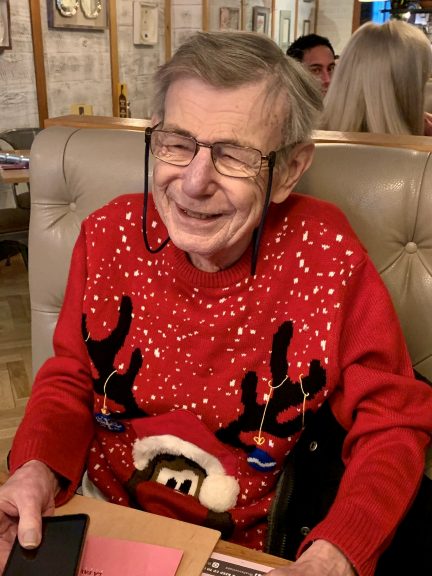 Glyn Edwards was a very proud Welshman, born in the small market town of Mold before he later moved to Scotland and made Leith his home.
He worked in the civil service, checking the registration of births, marriages and deaths. His daughter Mhairi Jarvie affectionately called him the Big Friendly Giant after the Roald Dahl character.
Glyn died aged 76 with Covid 19 on April 11, 2020.
Eileen Honeyman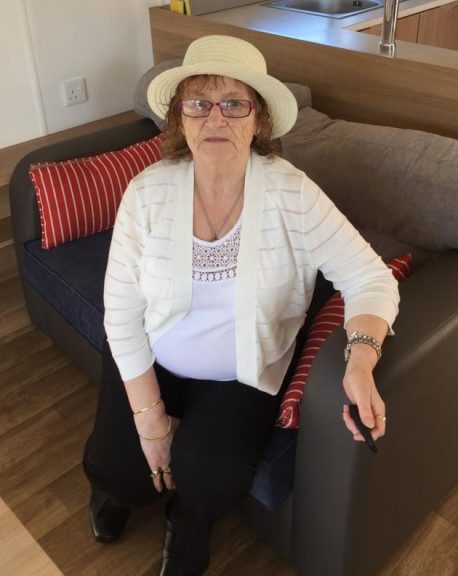 Eileen Honeyman has been described as "wonderful, funny and witty" by her family.
She was mother to six children, 25 grandchildren and 20 great grandchildren.
Her daughters said she loved to live "in the spur of the moment", even raring to have a go on a motorbike when she was in her 70s.
Her family said she is "loved so much" and missed greatly and is now at rest with their dad,
William "her soulmate" who she affectionately called Bonzo.
Eileen died aged 74 from Covid 19 on March 14, 2020. She was the first person in Greater Glasgow and Clyde and the second person in Scotland to die with the virus.
Annie Munro
Annie Munro was the youngest of nine children and she had six of her own. A tailoress in Glasgow, she was exceptionally clever with her hands and made clothes for her children when she could.
She loved her garden and she grew her own vegetables and fruit. When Annie developed Alzheimer's, her daughter started a Facebook page and called it Annie's Adventure.
Every week they would enjoy a day out and sharing pictures as a way of keeping Annie connected to her family.
She died aged 84 with Covid 19 on April 25, 2020.
Harry Kerridge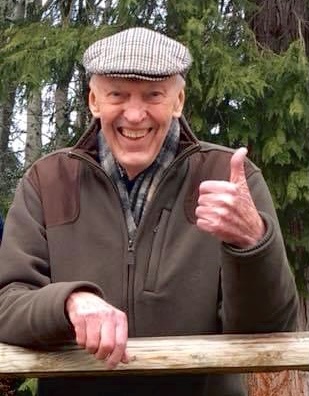 Harry Kerridge was passionate about the environment and shared his knowledge and love of the natural world with everyone around him.
He was full of stories and could recite poems with so much feeling the audience was transported to the scenes being described.
Harry's family said he now lives on in their memories and in his legacy of wonderful paintings and wildlife photographs.
He died aged 88 with Covid 19 on May 10, 2020.
Nancy Maxwell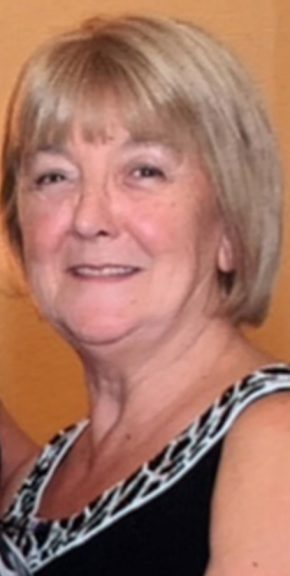 Nancy Maxwell has been described as "beautiful and kind" by her family who said she loved life, adventure, travelling and her husband Ricky.
The family said they had so many memories still to make with her, but are "proud and privileged" to have had her as a mother, a confidant and a best friend.
A devoted grandmother to her grandchildren, her family said she adored them with all her heart.
Nancy died aged 76 with Covid 19 on April 24, 2020.
Ellen Haughey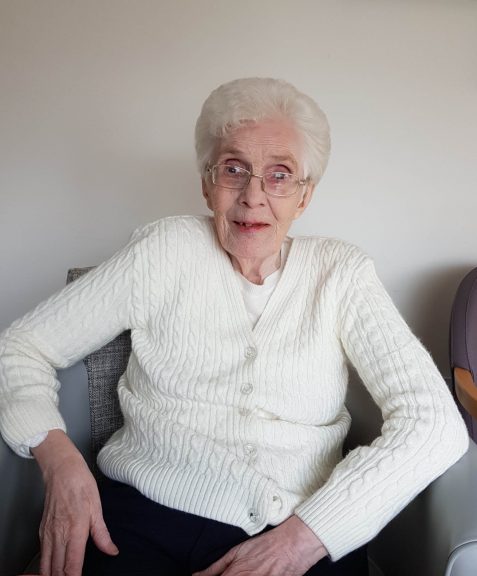 Ellen Haughey is described as a "kind and gentle soul" by relatives who said she was someone they looked up to and aspired to be like.
Ellen was at her happiest spending time with her family and she would spend most summers chasing after her grandchildren and spoiling them with strawberry tarts.
Ellen retired at the age of 55 from McKellar Watts in Shettleston and settled into a happy retirement.
When her husband died in 2009, Ellen's family said she was lost without him until she joined lunch clubs and made new friends.
Ellen died aged 85 with Covid 19 on April 9, 2020.
Debbie McMahon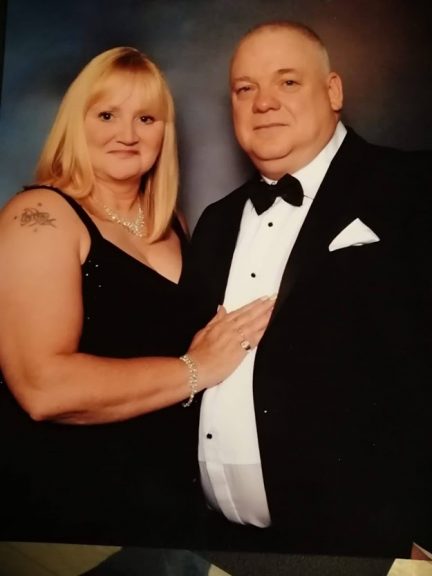 Described as "the heart" of her family, Debbie McMahon married her school sweetheart, Peter, and together they had three children and four grandchildren.
Debbie worked at Scottish Fire and Rescue in Hamilton for nearly 25 years and her family said she loved her job.
On the day of her funeral, staff lined the route as the cortege passed Bothwell road fire station.
Her family said Debbie always had a smile on her face and was the "life and soul" of family gatherings.
Debbie died aged 53 with Covid 19 on October 18, 2020.
Andrew McGinley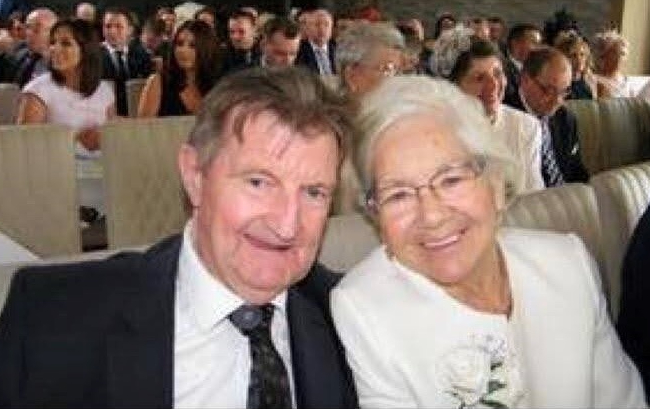 Andrew McGinley was born and lived in Glasgow and worked as a joiner.
Happily married for 62 years to his wife Margaret, his family said he always claimed he didn't need to play the lottery as he was already a millionaire due to his wife and family.
He was a proud father and grandfather to 15 grandchildren and 16 great-grandchildren. His family said his motto of "hugs and kisses" will live on.
Andrew died aged 84 with Covid 19 on April 29, 2020.
Agnes Addison and David Wilson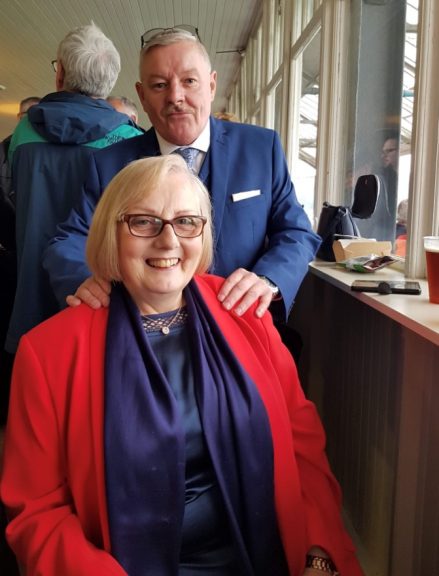 Agnes Addison was from Bannockburn and worked as a community carer.
Her grandchildren describe her as the most "generous, kind and open-minded" person
Her family said she was a "wonderful gran" and the "heart and soul" of the street she lived on.
Agnes passed away with Covid 19 in 2020 and was followed just a few months later by her grieving partner David Wilson.
Their family said they enjoyed their life together until the end, enjoying regular days out and weekends away together.
Agnes died aged 70 with Covid 19 on March 29, 2020. David Wilson passed away in October 2020 aged 62.
Allan Harper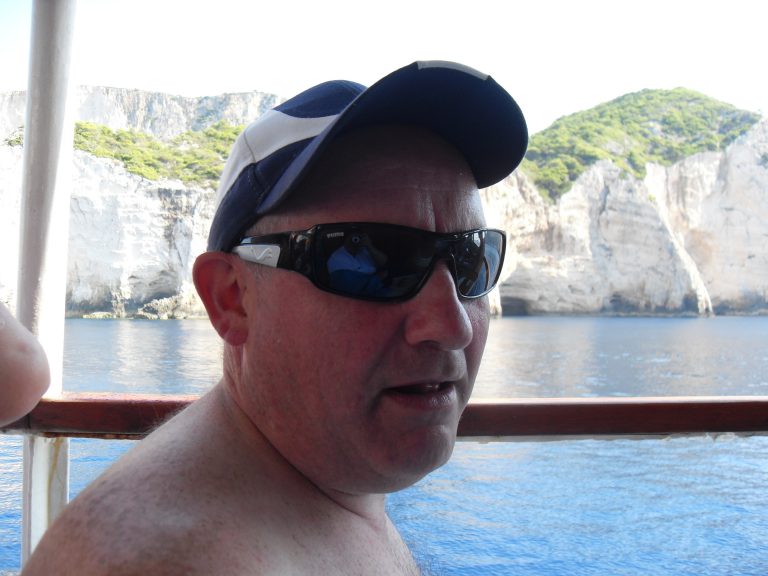 Allan Harper lived in Glasgow all his life and was married to his wife Caroline for just under 20 years. His family said he was a "true gentleman" and was loved by all who knew him.
Allan worked all his life and he enjoyed playing computer games, watching Rangers and he loved animals.
His wife Caroline said they loved spending time together when they could, going out for walks and meals and just being there for each other.
A husband, a dad, a brother, an uncle, a great uncle, a brother-in-law – Allan's family said he was also a great friend to everyone who knew him.
Allan died aged 60 with Covid 19 on December 1, 2020.
Davy Rossborough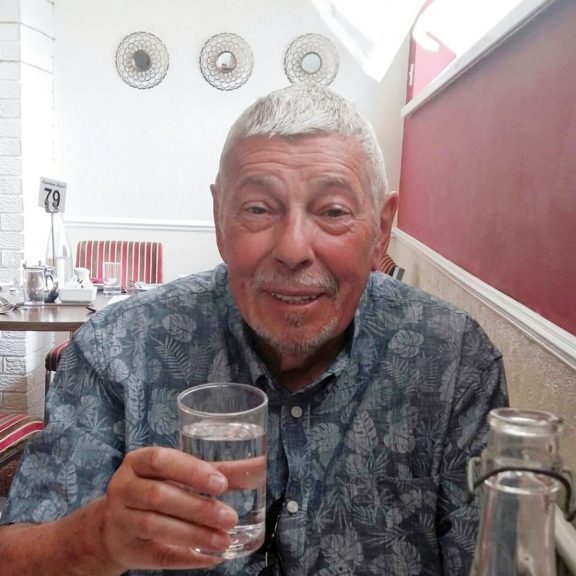 Davy Rossborough from Clydebank is described as a "popular, friendly and courageous man" who loved going on holiday with his family and who enjoyed making memories with his grandson, Aaron.
His daughter, Margaret, said Davy "always made the most" of life and was a best friend and a supportive father to her.
He died aged 74 with Covid 19 on January 30, 2021.
Mark Gillan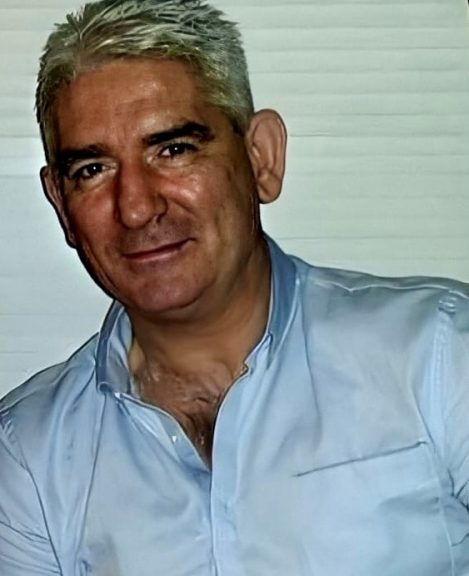 Mark Gillan from Glasgow was a "positive and happy" father-of-three who worked for 30 years in a soap factory and who was devoted to his wife, Jan, and daughters, Ebony, Hope and Brenna.
His family said he had a magical gift of drawing people to him and turning anything negative into a positive while filling their home with fun and laughter.
His wife Jan, a primary school support worker, said Mark was her "best friend" for 37 years and that he loved being a dad.
She said he was a very quiet man who listened more than he talked, but when he did talk "the whole world made sense".
Mark died aged 53 with Covid 19 on April 27, 2020.
Sheila Gartly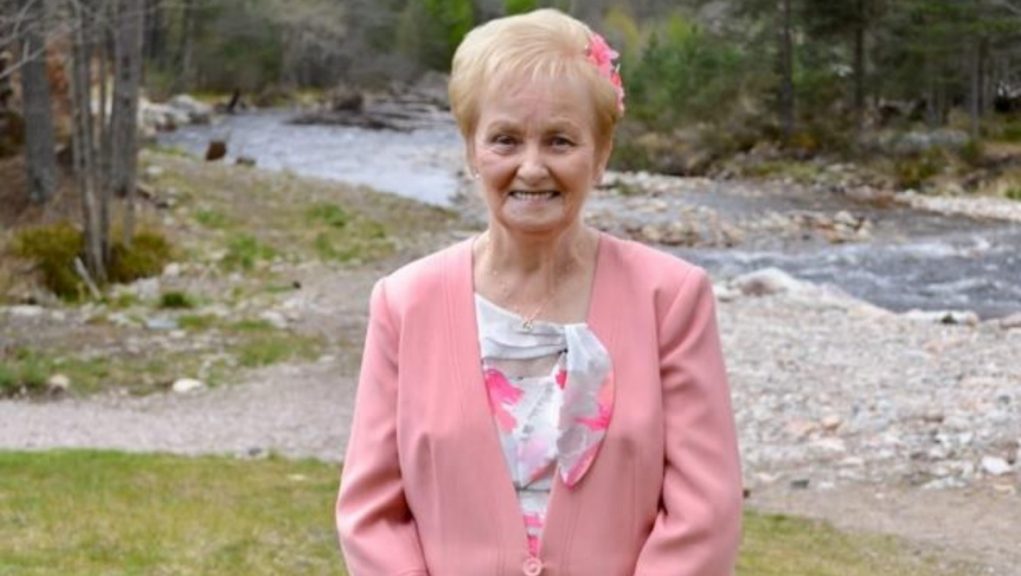 Sheila Gartly from Keith in Moray was a mother, grandmother and great-grandmother, who "lived for her family" and would always keep everyone informed of the news she received from friends and other relatives.
Described by those who knew her as being "bright as a button" she loved phoning her family and friends on a daily basis.
Her interests included watching the birds in her garden, reading her daily newspaper and listening to Scottish traditional or country music on the radio.
She loved the spring and summer months, light nights and flowers blooming in the garden.
Sheila's family said that "the heart" of their family had been taken too soon.
She died aged 86 with Covid 19 on January 19, 2021.

Roddy McDonald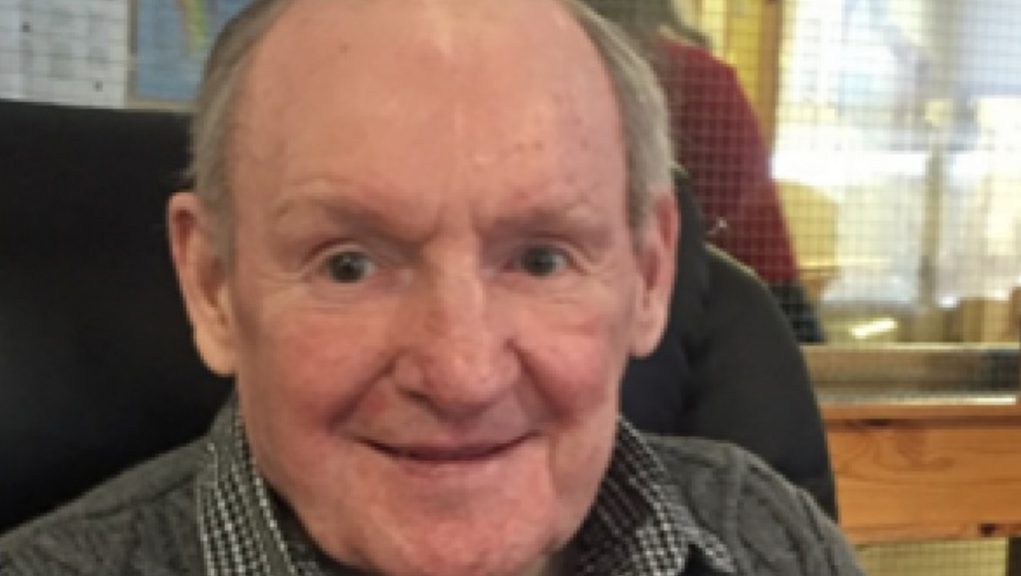 Roddy lived his whole life in the Coatbridge area and is described by his family as having a "great sense of humour" and being a devoted family man.
He left school to work in the local steel works as a plater and in the late 1970s started to work away from home spending a lot of time on the oil rigs.
He worked on the Piper Alpha where he lost many friends and
colleagues to the tragedy.
He married Ellen in December 1966 and had three children, Roddy, Fiona and Nicola. Sadly his wife, Ellen, passed away suddenly in May 2011 and he struggled to cope with this loss.
He was an avid Celtic and Scotland supporter and liked to socialise in the local bowling club and enjoyed a wee whisky.
He was a family man who worked hard to provide for his family and enjoyed spending time with his six grandchildren.
Described as a "quiet man and a loyal friend" his family said he "is missed greatly".
He died aged 75 with Covid 19 on April 9, 2020.
Walentyna Alimowska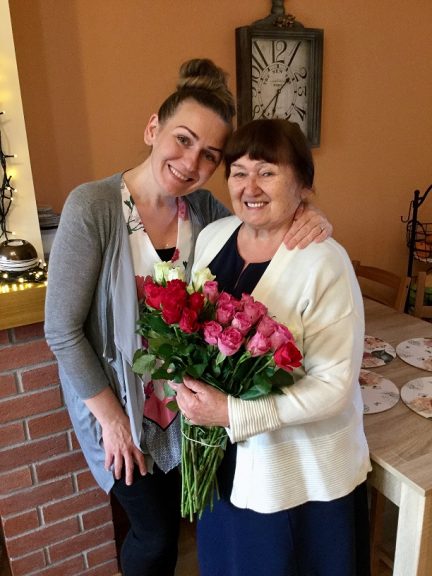 Walentyna Alimowska, originally from Poland, was a talented seamstress who made beautiful embroidery and who devoted her life to her faith and to her family as well as to helping others.
Described as being "full of life" she enjoyed gardening and was known for welcoming people into her home with open arms and her love of cooking, making delicious soups and thousands of pierogies to share with family and friends.
Her daughter, Dorota, said her mother was "passionate about people" and will always be remembered for her kindness and unconditional love for everyone.
Her family said she will be "forever in their hearts".
She died aged 82 with Covid 19 on February 14, 2021 on Valentine's Day – the day she shared her name with.
Connie Simpson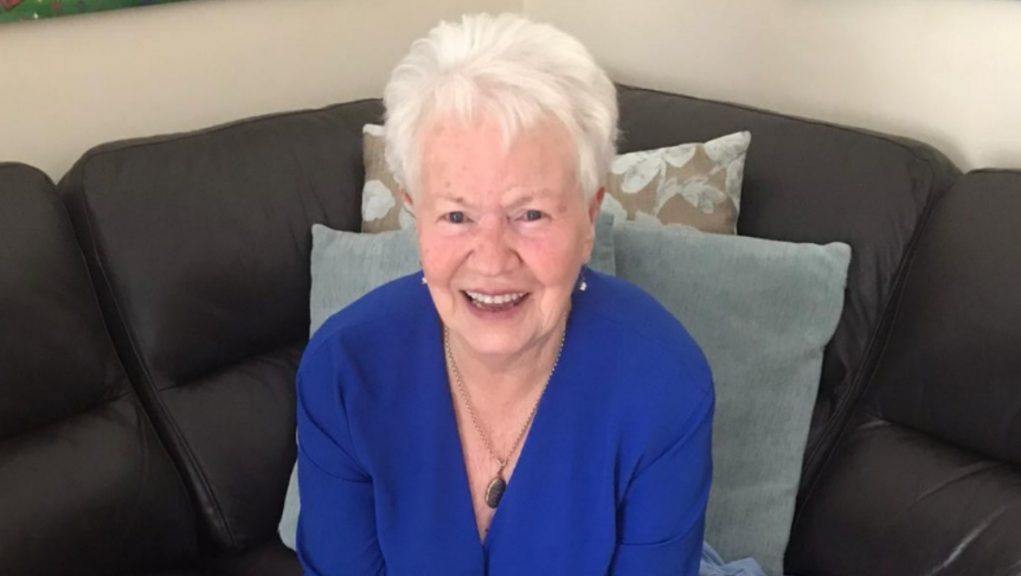 Connie Simpson was known as "a strong, proud and kind" character and is described by her family as having a "heart of pure gold".
She worked right up until her late 60's as a curtain consultant and finished off her working life in a local newsagents.
Devoted to her family, her grandchildren said she was full of fun and laughter and was always the first up to dance at parties and the first with the latest gossip or story to tell.
Her family said she will always be remembered through love and laughter as "that is who she was and what she brought to our lives".
She died aged 82 with Covid 19 on January 23, 2021.
Carol Rooney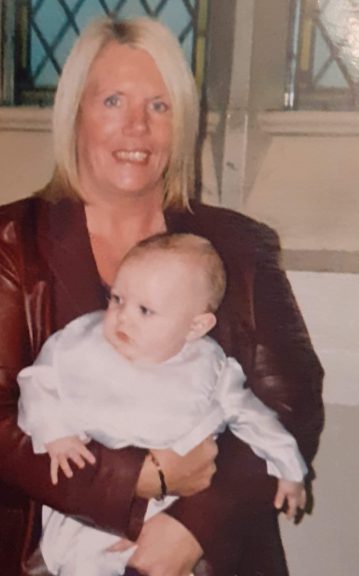 Carol Rooney grew up and lived in Coatbridge all of her life and was dedicated to her job as a school escort for children with disabilities.
Her daughter, Tracey, described her as a proud wife to husband Peter and loving mother to herself and her brother, Paul, as well as a devoted grandmother to her three grandchildren, Emily, Annabelle and Naomi.
Carol was a family person and she loved going away for holidays in the sun.
She died aged 68 with Covid 19 on April 22, 2020.
Mark Whittaker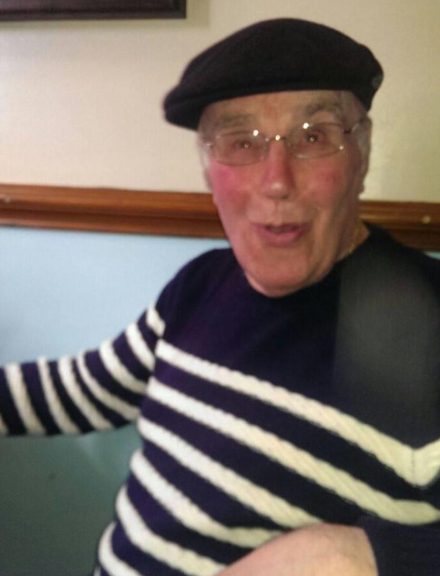 Mark Whittaker's family said he was a "happy-go-lucky" man, always telling jokes, singing and dancing.
Born in Edinburgh, Mark worked as a labourer and had six children, 22 grandchildren and 29 great grandchildren.
Mark was admitted to hospital after a fall in his care home and true to character was singing and dancing on the ward soon after surgery.
Sadly, he then tested positive for covid after an outbreak on the ward.
He died aged 78 with Covid 19 on April 29, 2020.
Charles Hodge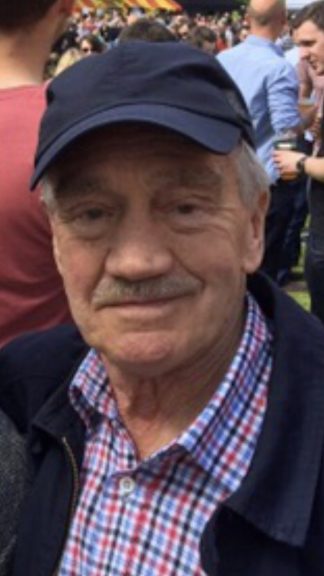 Charles Hodge worked with Harper Collins for many years as an engineer and his great interest was his collection of malt whiskies.
His family said he will always be remembered as a "true gentleman" and loving dad and papa.
Charles died aged 92 with Covid 19 on May 12, 2020