Scotland's energy secretary has warned of a "real risk" people could die in the months ahead with the country facing its highest hike in fuel bills yet.
The cost of gas and electricity will rocket by more than 50% after a new energy price cap was announced.
MSP Michael Matheson said up to 900,000 homes in Scotland could either be in fuel poverty or extreme fuel poverty as a result of the jump.
It comes after a week of announcements about the cost of household bills increasing.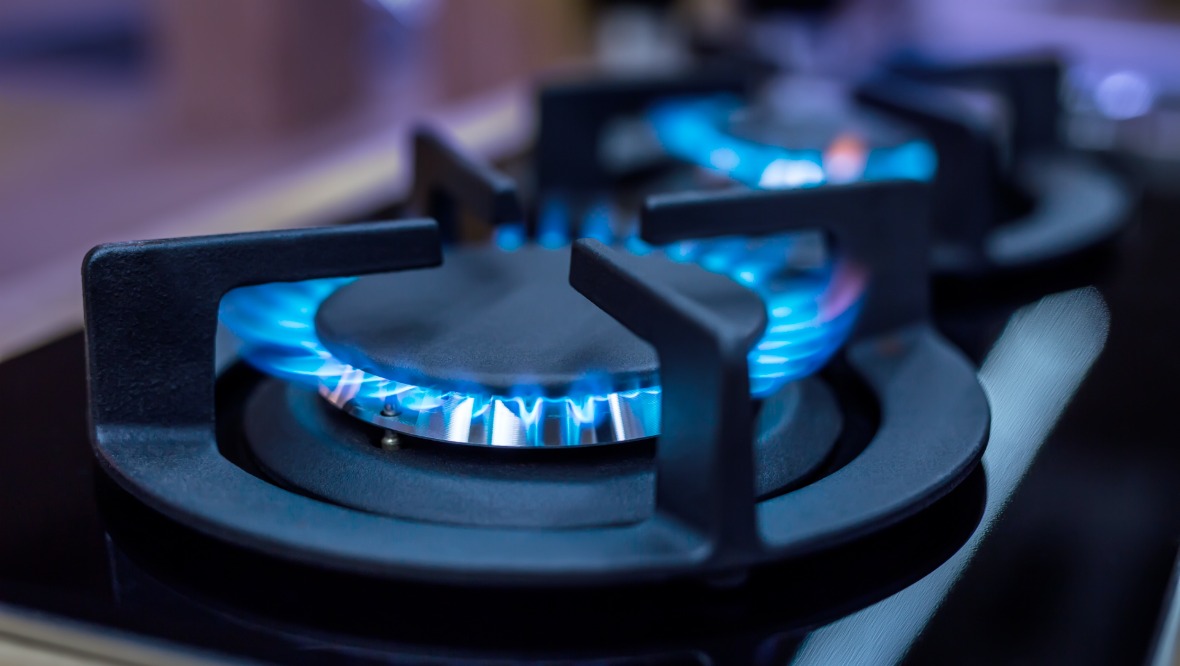 Interest rates have also risen, for the second time in three months, as the Bank of England said it was trying to tackle a rapid rise in the cost of living.
On Friday, Scottish Water announced household water bills are to increase by 4.2% for the next year.
Citizens Advice Scotland (CAS) has warned about increasing demand for energy advice following the announcement this week that bills are set to soar by almost £700 in April.
Figures from across the Citizens Advice Bureaux (CAB) network shows the impact of the autumn price cap increase – a then record price cap rise of around £140 in October 2021.
"There is a real risk that lives will be lost this year out of this financial crisis."

Scotland's energy secretary Michael Matheson
In December 2021, advice given in relation to utilities, the majority relating to energy, increased by 17% compared to November.
The online advice page "grants and benefits to help you pay your energy bills" saw an 87 per cent increase in December 2021, and was five times higher than the pre-pandemic figure.
Earlier this week CAS revealed data showing a link between demand for food bank advice and energy advice, with 30% of clients seeking food bank advice also seeking help on energy issues.
Analysis of polling commissioned by the charity suggests almost 500,000 people in Scotland are cutting back on food spending to deal with unaffordable energy bills.
CAS fair markets spokesperson Kate Morrison said: "The record price cap increase announced this week is a hammer blow for consumers, as the cost of living crisis squeezes household budgets to breaking point.
"Data from across the Citizens Advice network shows the impact of the previous price cap hike in autumn 2021, and we see a big increase in demand for energy related advice. In the case of our online advice pages in December demand was five times higher the pre pandemic figure.
"The rising cost of living isn't just energy bills – its prices in the shops too. When this collides with flat or falling incomes from benefits and wages people are faced with this nightmare choice between heating their homes and feeding their families."
Scotland's energy secretary described the UK Government's measures in place to deal with the crisis ahead as "wholly inadequate".
Matheson told the BBC's The Sunday Show: "There is a real crisis building here, and it has been on the cards for some time now.
"There is a real risk that lives will be lost this year out of this financial crisis."
Scottish families with children at risk of going into care or with experience of care will share a £3m fund to help them with cost of living pressures.
Earlier in the week, Chancellor Rishi Sunak announced that all households will receive a £200 discount on bills from October, but that will have to be repaid over five years.
He said this will help reduce anxiety over the increase and take the "sting" out of the rise.
£565 million of Barnett funding will be shared with devolved governments in Scotland, Wales and Northern Ireland, with the Scottish Government set to decide how to use the extra funding.
Sunak said: "We will spread the worst of the extra costs of this year's energy price shock over time. This year all domestic electricity customers will receive an up front discount on their bills worth £200.
"Energy suppliers will apply the discount on people's bills from October with the Government meeting the cost in full, that discount will automatically be repaid from people's bills in equal £40 instalments over the next five years."