The Scottish and UK governments have advised against "non-essential" contact and travel in a bid to slow the spread of coronavirus.
Stay up-to-date with all the latest developments on the crisis throughout the day.
8.37pm: Pride Edinburgh cancelled
Organisers of Pride Edinburgh have announced this year's event has been cancelled due to advice surrounding coronavirus.
In a statement, they said the decision was "not taken lightly".
The organisers added: "This isn't a goodbye letter but rather a 'see you later'."
8.30pm: Tesco to close 24-hour stores overnight
Tesco will close all of its 24-hour stores at 10pm on Tuesday as the company copes with the fallout of the coronavirus pandemic.
The stores will reopen at 6am on Wednesday.
They will continue to open between 6am and 10pm for the immediate future, it is understood.
A Tesco spokeswoman confirmed there will be no cut in pay.
She added: "We are changing these store hours to ensure we can serve customers better at this time.
"It gives our colleagues the time overnight to restock the store, replenish the shelves and support our online grocery service at a time when demand is high."
8pm: McDonald's to close restaurant seating areas
All McDonald's restaurants in Scotland will close their seating areas and instead become takeaways, drive-thrus and delivery operations only as the company attempts to cope with the coronavirus outbreak.
7pm: People banned from public galleries at Holyrood
People will be barred from public galleries at the Scottish Parliament due to coronavirus, the presiding officer has announced.
In a note to MSPs and staff, Ken Macintosh said members of the public would no longer be able to sit in the public galleries at Holyrood, or in committee rooms during meetings.
The presiding officer said the decision had "not been taken lightly" and all business would still be available to stream online.
The decision was made by the Scottish Parliamentary Corporate Body on Tuesday and will come into effect from Wednesday.
6.15pm: Galleries and museums to close in Edinburgh
Edinburgh City Council has announced the closure of galleries and museums, along with the cancellation of events at its venues, in response to the coronavirus outbreak.
A spokeswoman for the council confirmed that events at the Usher Hall, Assembly Rooms, Church Hill Theatre and Ross Bandstand to be held before the end of April will not go ahead.
The spokeswoman said: "The team are working with promoters about rescheduling or cancellation arrangements.
"We recommend that anyone with tickets for these cancelled upcoming events checks that their online account is up to date – please log in and make sure your contact details are correct, including a valid email address and telephone number."
Plans have also been announced to close the capital's museums and galleries until the end of next month to fight the spread of the virus.
5.56pm: Edinburgh Science Festival scrapped
Edinburgh Science Festival was cancelled following discussions with "key partners".
5.48pm: Josh Taylor's world title fight off
Josh Taylor was set to make his first title defence since becoming unified world champion at Glasgow's Hydro in May.
But in a statement on FrankWarren.com, promoters Queensberry said: "World champion Josh Taylor's homecoming, scheduled for May 2 at the SSE Hydro in Glasgow will no longer take place on this date.
5.30pm: Chancellor announces huge loan package for businesses
Government-backed loans worth £330bn will be made available to support businesses through the coronavirus crisis, the Chancellor has announced.
Rishi Sunak said the "unprecedented package" – equivalent to 15% of GDP – could go further if demand is greater, and vowed to do "whatever it takes" to help the economy.
The Chancellor, speaking at a press conference inside 10 Downing Street, also said he was extending the business rates holiday to all businesses in the hospitality sector and funding grants of up to £25,000 for smaller businesses.
And Mr Sunak said that for those in financial difficulty due to coronavirus, mortgage lenders will offer a three-month mortgage holiday.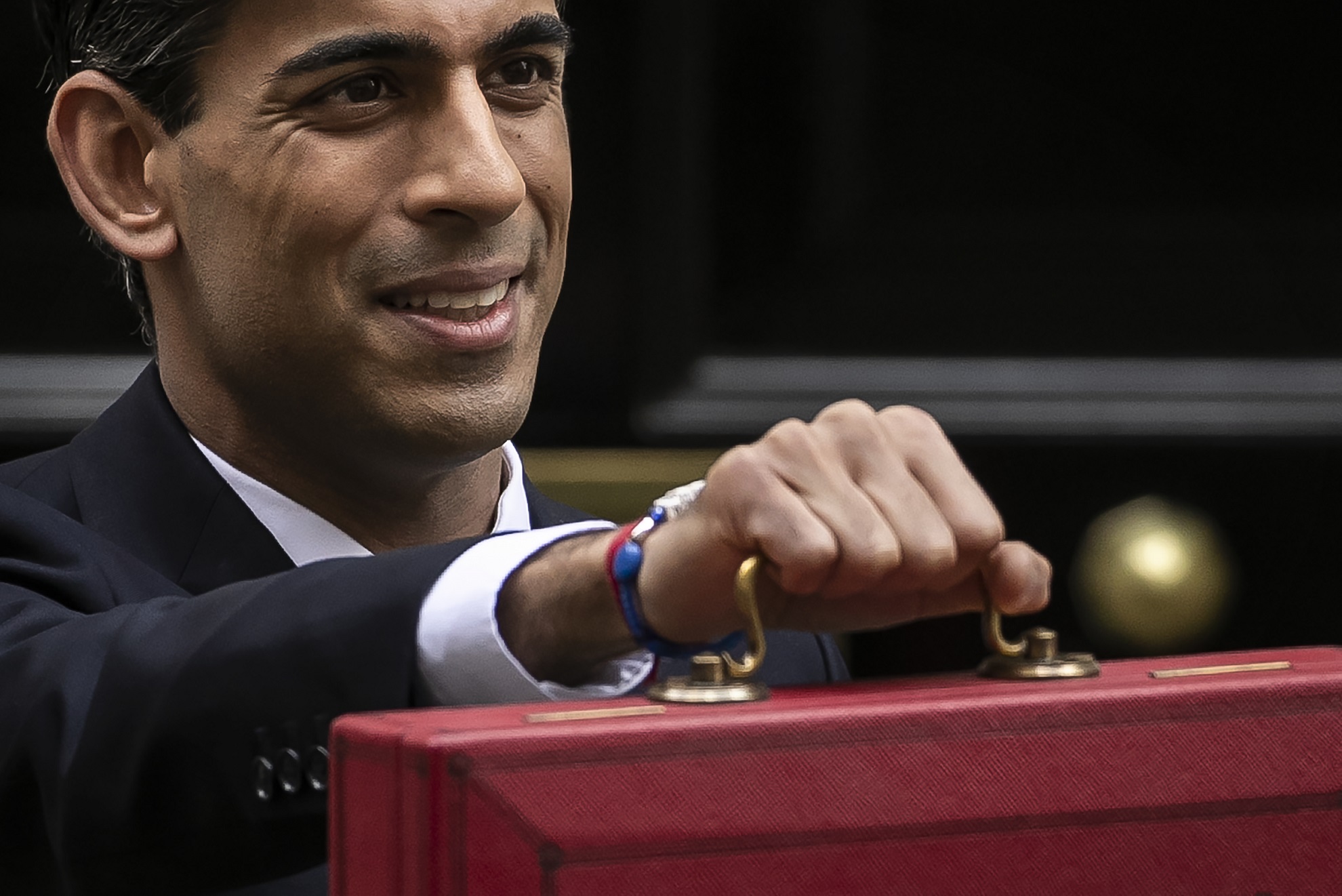 4.57pm: Hospital visiting suspended
NHS Lanarkshire has suspended visiting at all hospitals except "in very limited circumstances" in a bid to limit the spread of coronavirus.
Susan Friel, director of nursing for acute services, said: "We understand the stress this may cause in being unable to visit family members in hospital.
"We apologise for taking this decision, but patient care is our top priority. We would like to reassure our staff, patients and visitors that this continues to be our focus at all times."
4.44pm: Raith Rovers ask fans for funding
Scottish League One side Raith Rovers have launched a crowdfunding campaign to raise £25,000.
Clubs have warned months without matches could force them into serious financial turmoil.
4pm: Royal Highland Show cancelled
The Royal Highland and Agricultural Society of Scotland (RHASS) has confirmed that the 2020 Royal Highland Show will not go ahead.
Commenting on the decision, RHASS chairman Bill Gray said: "The show is Scotland's largest outdoor event attracting up to 200,000 people each year and is the premier showcase for the food, farming and rural industry.
"Thankfully, the sector is nothing but resilient and while this will no doubt test us, I am confident that some good will come from what is a bleak and worrying time for us all.
"To that end, we are calling on the industry and wider partners to work with us to support each other to ensure we weather the storm."
3.25pm: South Lanarkshire closures
Pools, gyms, sports facilities, town halls, libraries in South Lanarkshire will close tomorrow.
3.10pm: Museum closures
All National Museums in Scotland will be closed from 5pm today until further notice.
2.51pm: NHS on 'emergency footing'
Non-essential operations are being cancelled in Scotland to help the NHS deal with coronavirus patients.
Health secretary Jeane Freeman said the NHS was being put on an "emergency footing".
2.40pm: Scotland's Euro 2020 play-off re-scheduled for June
With the European Championships postponed until next summer, the qualifying play offs have now been scheduled for June this year.
Scotland will host Israel at Hampden before facing the winner of Norway v Serbia for a spot at Euro 2020.
2.22pm: The Grand Orange Lodge of Scotland has axed future marches
The organisation said it was time for the "institution to play its part in supporting the Prime Minister's initiatives".
As well as the parades, all lodge meetings and social gatherings have been suspended with immediate effect until further notice.
2.01pm: BREAKING: Second person in Scotland dies
A second patient in Scotland diagnosed with the virus has died, the Scottish Government also confirmed.
The patient was based in the Greater Glasgow and Clude health board area, was elderly and had underlying health conditions.
The government said 195 people had now been diagnosed with coronavirus in Scotland.
1.54pm: Church of Scotland cancels general assembly
The Church of Scotland's general assembly, which attracts 1000 people to Edinburgh every year, won't go ahead due to the coronavirus outbreak.
Principal clerk Rev Dr George Whyte said, "We did not take this decision lightly but in the current circumstances it was the only choice we could make."
1.42pm: UK Government has 'effectively closed' restaurants
James Withers, the chief executive of Scotland Food and Drink, has demanded action after the UK Government "effectively closed" restaurants as part of its response to the Covid-19 outbreak.
The food and drink sector has already suffered a loss of international sales as a result of the virus, he said, while the widespread disruption to air routes is "crippling" the industry.
Mr Withers said action was needed as what started as public health crisis has now become an "economic and jobs crisis".
1.28pm: Elective surgery cancelled
NHS Western Isles has cancelled all elective surgery due to take place after Friday.
The health board said: "These decisions have not been taken lightly, and are being implemented in the interests of protecting public health and avoiding the spread of COVID-19."
1.26pm: Mental Health Welfare Commission to 'risk assess visits'
Statement from the Mental Health Welfare Commission for Scotland.
It read: "Given the situation, we've decided that we will visit on a risk assessed, essential visit basis only. This means postponing all routine visits to wards, care homes and individuals, and postponing all visits to prisons.
"We will consider conducting a visit when we believe the urgency to visit outweighs our precautions related to the coronavirus. We expect there to be few such visits, but we believe it is important that we keep this option open."
1.21pm: Scottish Grand National postponed
The Scottish Grand National scheduled to take place at Ayr Racecourse in April has been postponed.
The decision comes as the British Horseracing Authority announced that all racing will be stopped from Wednesday and a day after the Jockey Club announced that the Grand National at Aintree has been cancelled.
1.03pm: Dundee's V&A museum to close
V&A Dundee will close from tonight, museum bosses said.
In a statement, they added: "We will continue to monitor the situation closely and look forward to welcoming visitors back to V&A Dundee as soon as we are able."
12.47pm: UEFA cancels the 2020 European Championships
Euro 2020 has been postponed until next year.
Glasgow had been one of the host cities and Scotland were in the play-offs to qualify for its first major tournament in 22 years.
The tournament had been due to be played between June 12 and July 12 this summer, in 12 cities across Europe with Wembley hosting the semi-finals and final.
The postponement became the most viable option given the huge disruption caused to the 2019-20 domestic competitions across Europe, and to this season's Champions League and Europa League.
It is now likely that the play-offs to decide the final four places at the tournament – which were due to be played later this month – can be postponed until later this year.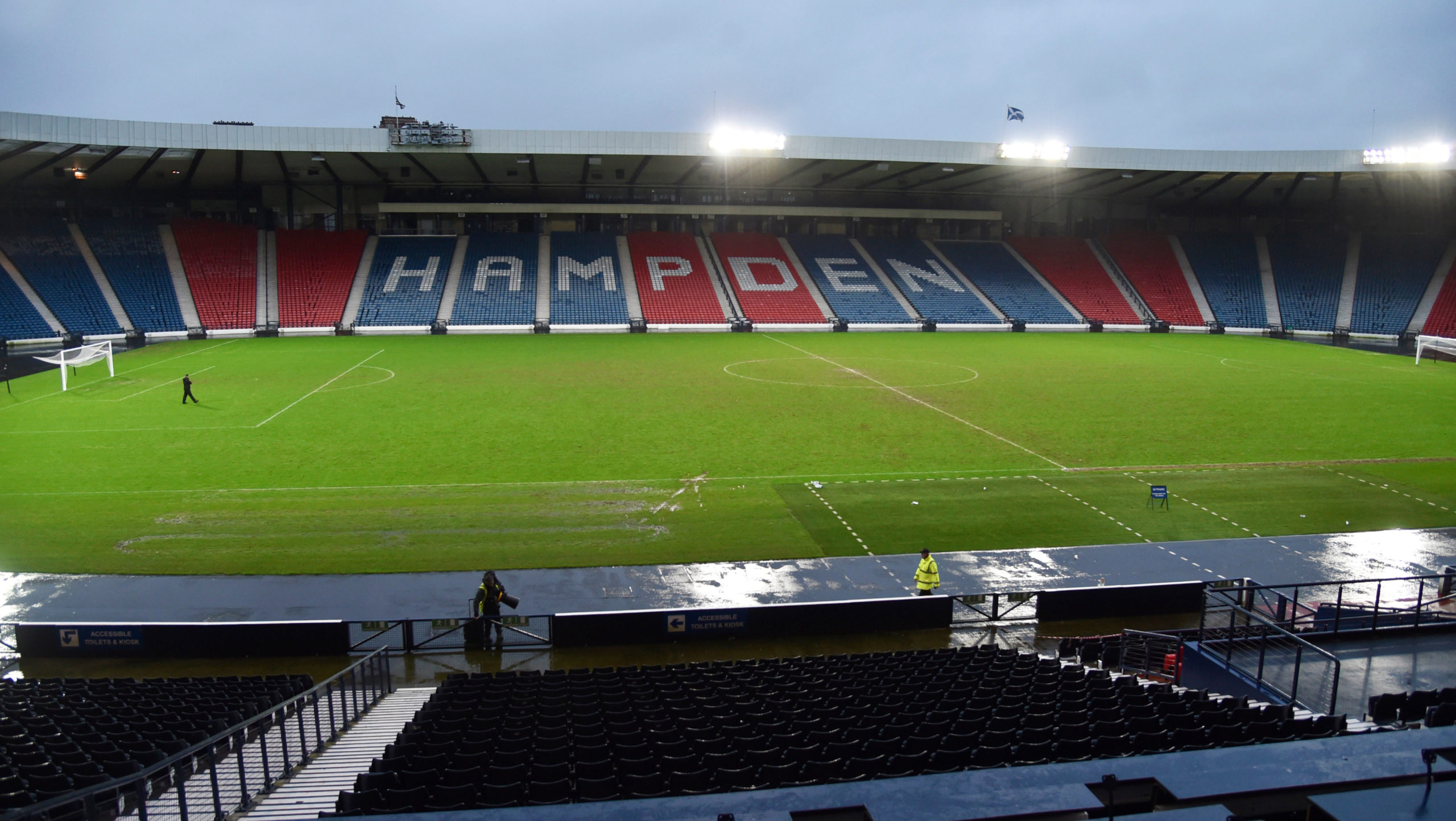 12.40pm: No foreign travel for 30 says, UK Government says
The Foreign Office is advising against all non-essential foreign travel for an initial period of 30 days, Foreign Secretary Dominic Raab has told MPs.
In a Commons statement, he told MPs: "Based on the fast-changing international circumstances today I am announcing changes to FCO (Foreign and Commonwealth Office) travel advice.
"UK travellers abroad now face widespread international border restrictions and lockdowns in various countries.
"The FCO will always consider the safety and the security of British nationals so with immediate effect I've taken the decision to advise British nationals against non-essential travel globally for an initial period of 30 days and of course subject to ongoing review."
12.16pm: Sturgeon: Spread 'on cusp of rapid acceleration'
Nicola Sturgeon said she is surprised by the speed coronavirus is spreading and warned we are "on the cusp of a rapid acceleration", as she urged the public to follow advice about reducing social contact.
The First Minister said she was being "frank and transparent" with people about the need to reduce non-essential contact with others, with the latest advice to avoid pubs, restaurants and public events.
Expressing "enormous sympathy" for businesses affected by the measures, Ms Sturgeon said "every penny" of extra funding from Westminster would go to helping businesses and public services cope with the pandemic.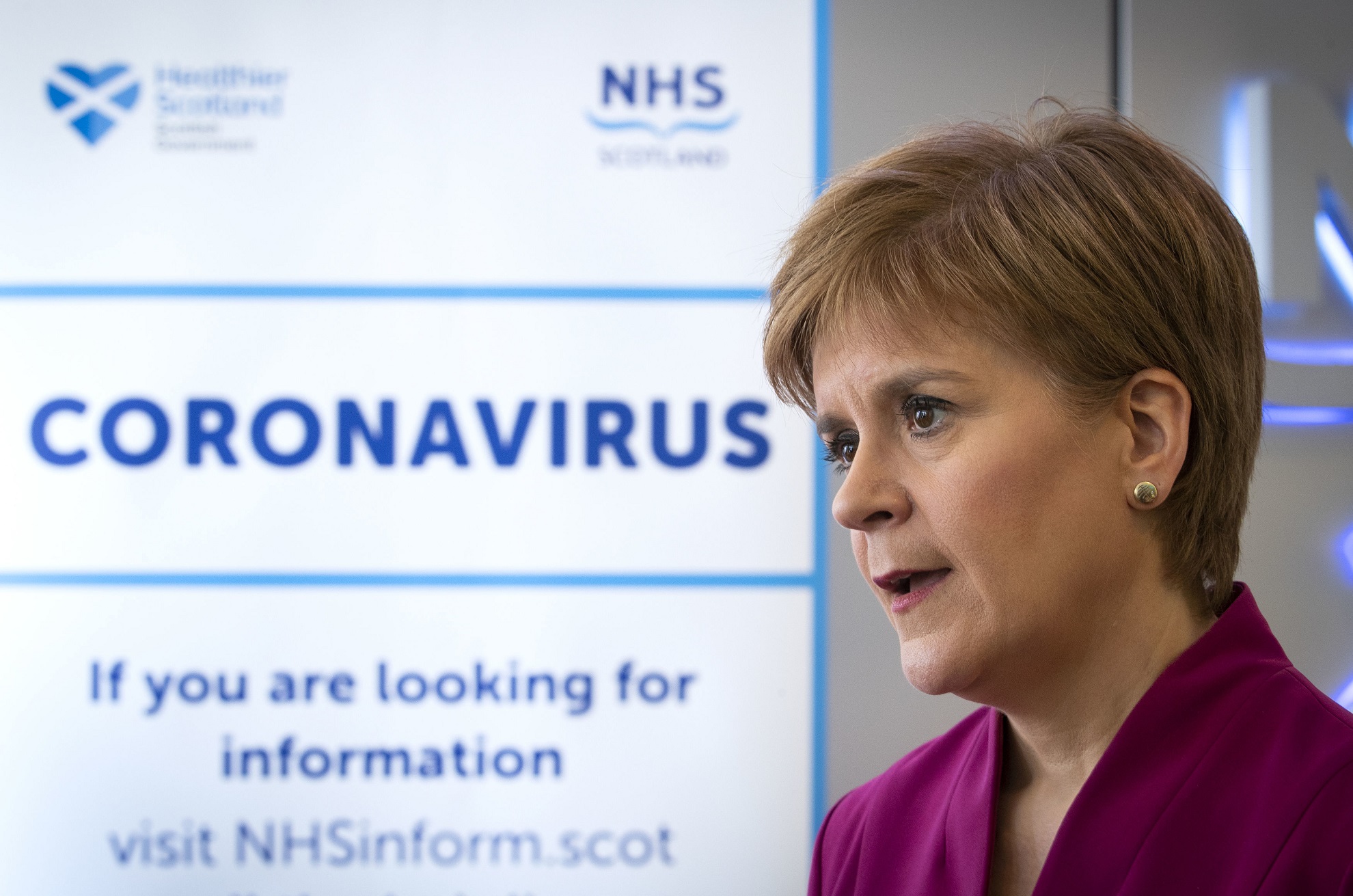 The latest advice is that people showing symptoms of Covid-19 – namely a persistent cough or a fever – should self-isolate for 14 days, along with every member of their household, in addition to urging people to "socially distance".
On Tuesday morning, Ms Sturgeon told the BBC's Good Morning Scotland that the policies and advice were being guided "by the best scientific and medical expertise" but that the virus was spreading faster than expected.
Addressing the measures announced on Monday, Ms Sturgeon said: "What changed yesterday, is that the speed and the extent of the spread is beyond what had previously been anticipated.
"That is particularly true now in London, but all of us are on the cusp of a rapid acceleration and that is why the measures that were announced yesterday represent such a step up in the actions that are being advised."
12.11pm: New jury trials halted in Scotland's courts
No new court trials which involve juries will start "until further notice" due to the coronavirus outbreak.
The Scottish Courts and Tribunals service said jury trials already under way would run until their conclusion "if practical to do so".
11.56am: Laura Ashley files for administration amid coronavirus spread
Fashion chain Laura Ashley has filed for administration, putting up to 2700 jobs at risk, after rescue talks were halted by the coronavirus outbreak.
The troubled retailer, which has eight stores across Scotland, had been in talks with stakeholders over refinancing, but it said its "revised cash flow forecasts and increased uncertainty" mean it will not be able to secure these funds in sufficient time.