9.08pm – Coronavirus: 'You're not immune because you're 14 or 34'
Scotland's national clinical director has warned younger people are not immune to coronavirus because they are "14 or 34" and must follow guidelines to protect themselves during the pandemic.
Professor Jason Leitch emphasised Covid-19 is "not always easier" for teenagers and young adults when taking questions on Scotland Tonight, adding the Scottish Government is "trying to protect the whole population at once".
While, the elderly and those with pre-existing health conditions are in a higher risk group in relation to the dangers posed by coronavirus, Professor Leitch echoed sentiments previously expressed by First Minister Nicola Sturgeon that the young and healthy need to take the pandemic seriously.
"You're not immune because you're 14 or 34," he said. "You've got to do the same thing at every age to protect your granny or your grandpa, but also to protect yourself."
8.50pm – Global coronavirus cases pass one million mark
The coronavirus pandemic has now reached more than one million cases across the world.
According to figures from US university Johns Hopkins, nearly a quarter of that number (236,000) are in the US.
Italy and Spain currently make up nearly another quarter between them (225,000), with Germany, China and the UK also having a high number of cases.
8.10pm – Pipers honour key workers as St Andrew's House lights up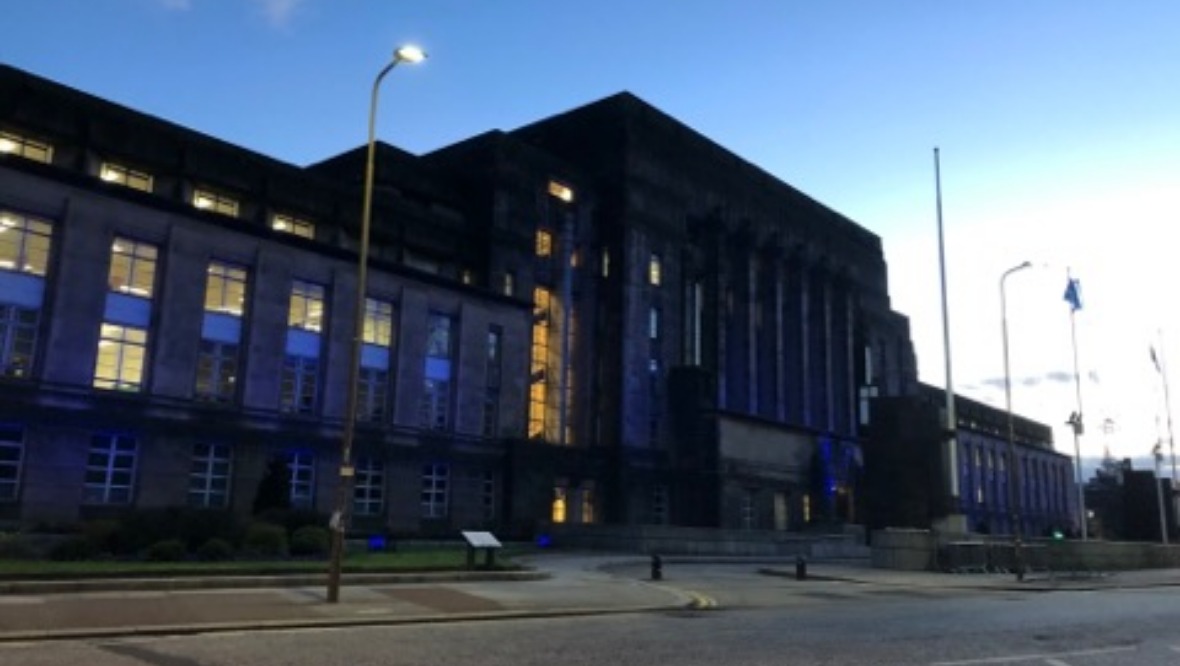 Pipers played a rousing rendition of Scotland the Brave and St Andrew's House lit up blue in honour of those fighting coronavirus on the front line.
7pm – Pupils' submitted coursework will not be marked this year
Coursework which has already been submitted by school pupils in Scotland will not be marked due to the coronavirus pandemic, the Scottish Qualifications Authority (SQA) has said.
The move applies to those sitting National 5 courses and follows the cancellation of exams this year and the closure of most schools to all but the children of key workers.
It was previously announced that coursework for Higher and Advanced Higher courses would not be marked.
6.45pm – Glasgow University to host coronavirus testing facility
Glasgow University will host a coronavirus testing facility, which will be opened in collaboration with the Scottish Government.
Other partners include industry experts from BioAscent Discovery and the University of Dundee's Drug Discovery Unit.
The new testing centre will be able to provide capacity for more tests each day and will be located in the Queen Elizabeth University Hospital campus.
The site, currently the University of Glasgow's Clinical Innovation Zone, is designed to meet industrial scale standards and will be able to begin testing in mid-April.
6.20pm – Health and social care guidance on protective gear
New guidance on personal protective equipment (PPE) has been issued for health and social care workers in response to the coronavirus outbreak.
The guidelines, agreed among the UK's four chief medical officers, cover a wide range of professions and scenarios.
They mean those working in care homes or looking after vulnerable people in their homes are required to wear masks.
Health secretary Jeane Freeman outlined the new rules on Thursday, saying millions of PPE items have been delivered to far.
In some situations, PPE will be able to be worn for "full sessions" and not changed after each patient.
4.55pm – British Airways to 'furlough workers on 80% of pay'
British Airways will introduce its own modified version of the UK Government's job retention scheme, with workers to be furloughed on 80% of pay, because of the coronavirus crisis.
That's according to the Unite union, who has said the scheme will have no cap on earnings and added there will be no unpaid temporary lay-offs or redundancies.
4.36pm – Dirty tissues still an issue on ScotRail trains
ScotRail has said abandoned used tissues are still a problem on its trains as the train operator slammed it as "reckless behaviour".
It issued a plea to customers to "please use the bins provided".
4.17pm – Radio Clyde founder Lord Gordon dies from coronavirus
Lord Jimmy Gordon, STV's former political editor and Radio Clyde's founder, has passed away from coronavirus aged 83.
Gordon worked as political editor for STV between 1965 and 1973, before moving on to help set up Radio Clyde.
He remained as the station's managing director until 1996 when he became chairman of what had grown into Scottish Radio Holdings.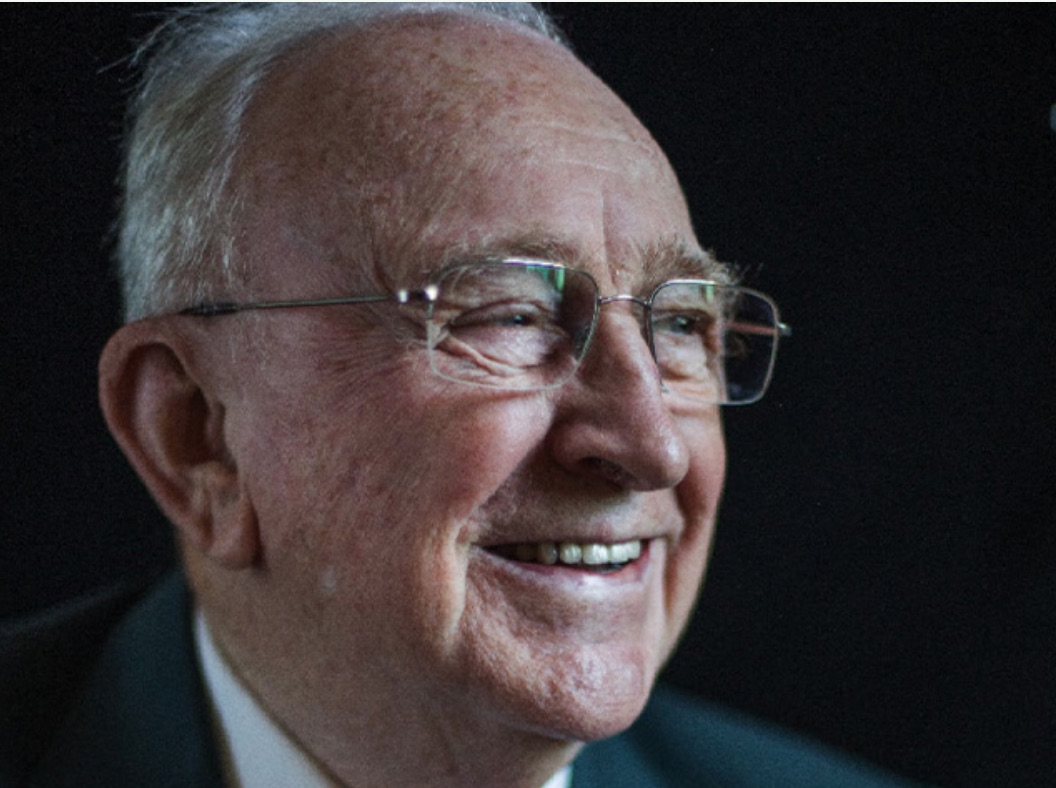 During this period he received a CBE for his services to Broadcasting and Public Life.
In 1997 he became a Labour life peer and took on the title Baron Gordon of Strathblane.
He was also a non-executive director of several listed companies, and a member of BP's Scottish Advisory Board 1990-2003.
Gordon passed away on Tuesday at Glasgow Royal Infirmary after losing his battle with Covid-19.
3.35pm – Halfords offer to check NHS workers' cars and bikes for free
Halfords has shown its appreciation for NHS staff and emergency service workers by offering a free ten point car check and bike service during the pandemic.
Chief executive Graham Stapleton said: "Now more than ever the NHS and emergency workers need our help and support.
"Our research shows how vital their cars and bikes are in getting to and from work, so we want to do our bit and help the extraordinary people who are doing an incredibly trying job at the most difficult of times."
Earlier, the AA launched a free breakdown service for all NHS workers.
That was followed by Forth Environment Link and Recyke-a-Bike joining forces with Cycling Scotland to offer free bikes to key workers in Forth Valley during April.
3.26pm – Dundee Flower and Food Festival cancelled
September's flower and food festival has been cancelled because of coronavirus.
The popular horticulture, food and live entertainment event was due to be held on the weekend of September 4 at Camperdown Country Park.
However, the festival has been axed in line with guidelines relating to the combat of Covid-19.
Anne Rendall, convener of Dundee City Council's neighbourhood services committee, said: "We appreciate that many people look forward to the Flower and Food Festival every year but the decision has been taken in the best interests of everyone involved."
2.06pm: 50 more people die as death toll reaches 126
The death toll from coronavirus in Scotland has jumped by 50 to reach 126.
Reported Covid-19 patient deaths rose by two-thirds, up from 76 on Wednesday.
Nicola Sturgeon said 40 of those 50 deaths took place over a number of days rather than in the last 24 hours, with delays in reporting due to family liaison issues.
The other ten deaths occurred within the last 24 hours.
2pm: Children's charity donates 'ventilators' to Ninewells Hospital
A global health charity based in Scotland has donated ten anaesthetic machines to help provide more intensive care beds at a Tayside hospital.
Edinburgh-based Kids Operating Room (KidsOR) has installed 25 paediatric operating rooms in 11 countries across Africa and South America and is later this year due to open the first such facility at a refugee camp in Kenya.
The ten specialist anaesthetic machines – which can act and will be used as ventilators – have been donated by the charity to Ninewells Hospital.
It will mean ten new intensive care beds at the hospital can help patients from Tayside and north-east Fife who have been seriously affected by coronavirus.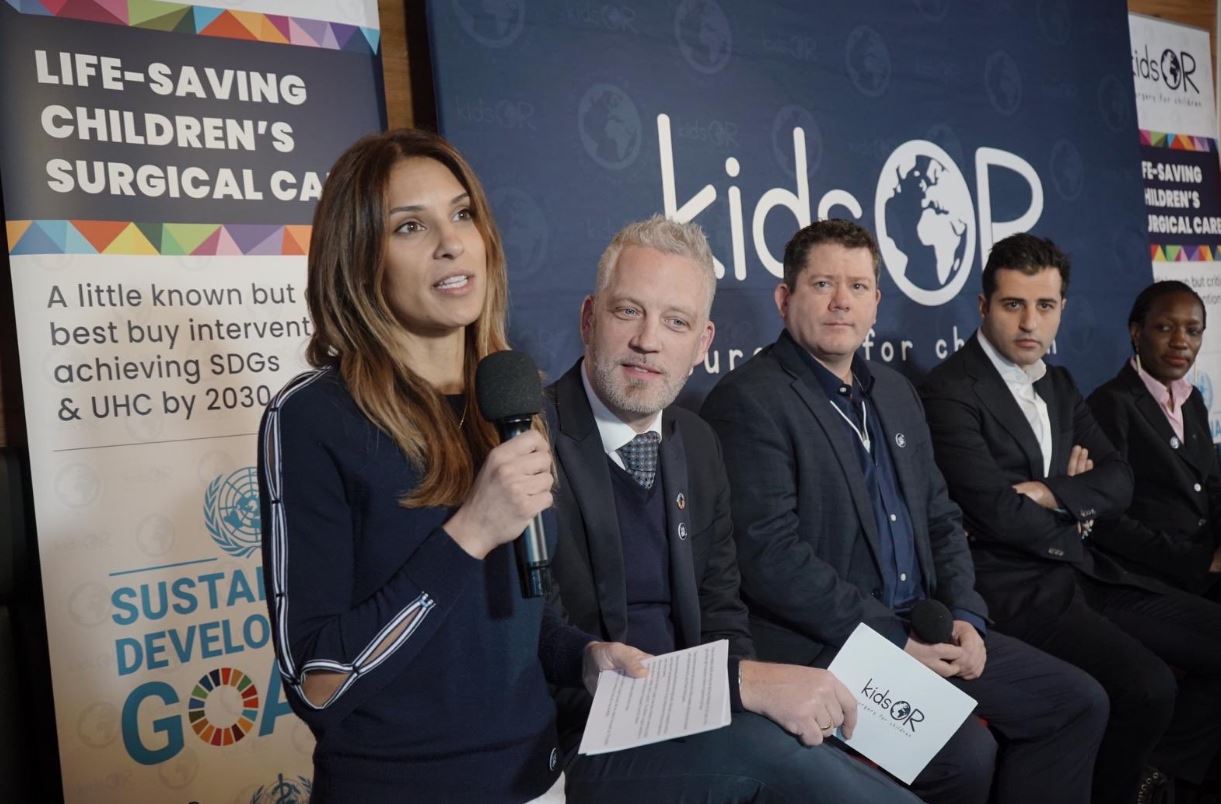 The charity's co-founders Garreth and Nicola Wood said: "We know that this is the most challenging time ever to face healthcare systems around the world.
"Our thoughts and heartfelt thanks are with those on the frontline fighting Covid-19.
"KidsOR's entire focus is on saving lives and we are proud to do that both overseas and now at home, too.
"We hope that this donation will help towards NHS Scotland providing the extra ICU capacity they need."
1pm: Little and Large comedian dies in hospital
Comedian Eddie Large, best known for being part of double act Little and Large, has died after contracting Covid-19 in hospital.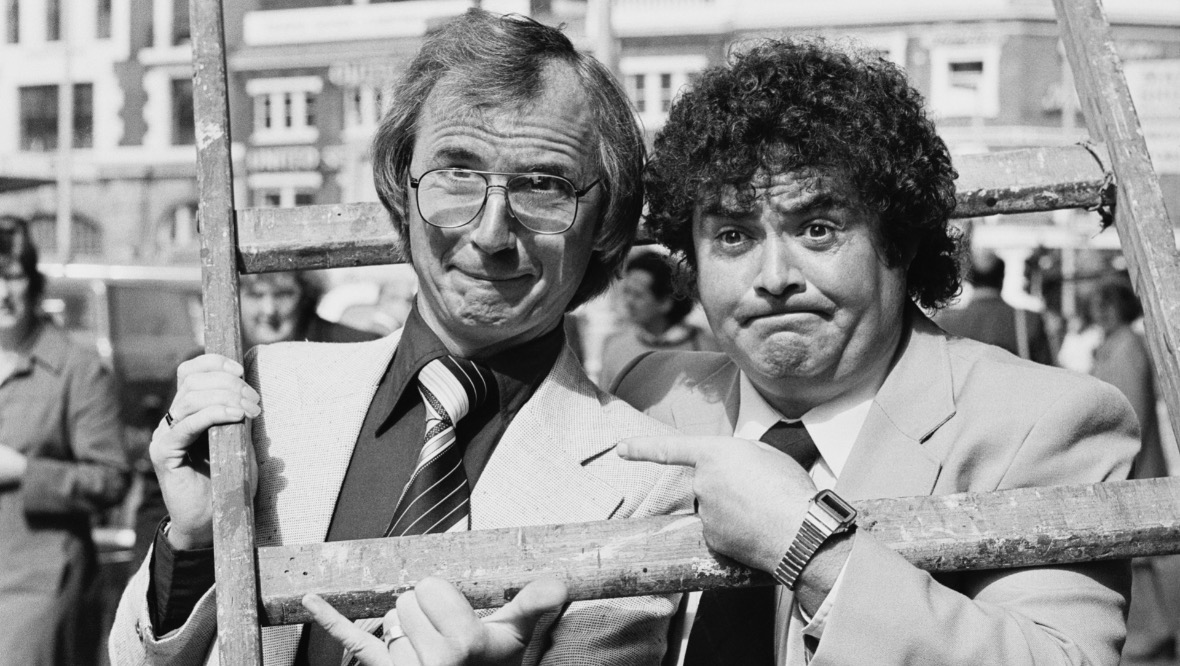 The 78-year-old was born in Glasgow, but grew up in Manchester.
Agent Peter Mansfield confirmed his death on Thursday.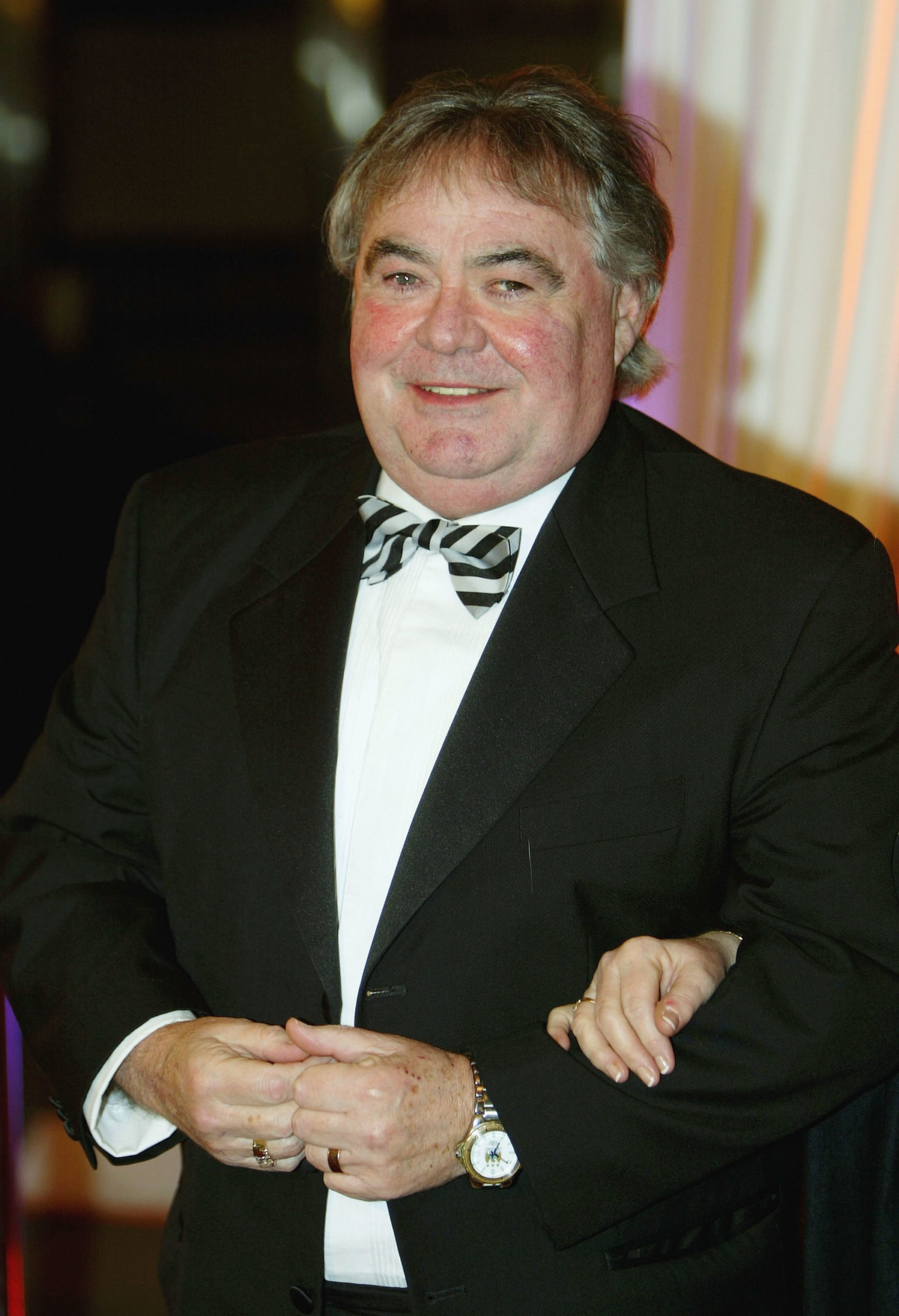 On Facebook, the comedian's son, Ryan McGinnis, wrote: "It is with great sadness that mum and I need to announce that my dad passed away in the early hours of this morning.
"He had been suffering with heart failure and unfortunately, whilst in hospital, contracted the coronavirus, which his heart was sadly not strong enough to fight."
12.30pm: Morrisons promises bonus to frontline staff
Staff at Morrisons have been told to expect a more than £1000 windfall as the company pledged to triple their annual bonuses.
Employees across the frontline of its supermarkets will be paid a 6% bonus on their earnings over the next 12 months, managers said on Thursday.
It represents an extra £1050 for full-time employees and will also be paid to staff who are off sick or self-isolating, Morrisons said.
The scheme also includes the new hires that the supermarket has made to help deal with added demand sparked by the coronavirus pandemic.
12.15pm: National Lottery sets up £50m emergency fund
The National Lottery has set up a £50m emergency fund for British heritage sites after almost 50% said they will not survive beyond six months if the coronavirus shutdown continues.
Grants of between £3000 and £50,000 will be available to sites already funded by the organisation, primarily to train the workforce in digital skills to help them through the Covid-19 crisis.
These include digital fundraising, social media and online communications, and how to run online events and activities.
A survey by the National Lottery Heritage Fund of more than 1250 organisations in late March found 82% reported the shutdown was a high or moderate risk to their long-term viability.
About 35% said their financial reserves would be depleted within four months, and 46% said they would not be able to survive more than six months.
Asked what support they needed from the Heritage Fund and its partners, 75% said greater flexibility for existing projects and grants, and 53% said emergency funding.
The £50 million emergency fund will use cash diverted from planned new grants, with all new awards halted with immediate effect, the National Lottery Heritage Fund said.
12.07pm: Prisoner numbers 'should be reduced during outbreak'
There should be a "concerted effort" to reduce the number of people detained in prisons and other facilities during the coronavirus outbreak, according to a group of watchdogs.
Scottish members of the National Preventive Mechanism (NPM), a group of 21 bodies that have powers to inspect or monitor places of detention, have written to the justice secretary.
They urged Humza Yousaf to ensure the rights of detained people are protected during the Covid-19 epidemic.
The impossibility of social distancing in prisons puts both staff and inmates at increased risk of infection, the letter said.
Signatories include the Scottish Human Rights Commission, Her Majesty's Inspectorate of Prisons for Scotland and the Mental Welfare Commission for Scotland.
They recommend a number of steps including extra support for staff, ensuring detainees receive appropriate healthcare and setting up video systems such as Skype to allow families to keep in touch.
The justice secretary outlined measures to ensure the continuity of the justice system on Wednesday.
Hearings in criminal and civil courts can take place remotely and the time limit for unpaid work has been relaxed.
The release of prisoners will only be considered as a last resort, he said.
Certain categories, such as those serving life sentences and terrorist offenders, will be excluded.
12pm: Former RAF aircraft hangar could become temporary mortuary
Plans to use a disused aircraft hangar as a temporary mortuary have been agreed between a local authority and the Ministry of Defence.
Moray Council approached the MoD about proposals to use a hangar at Kinloss Barracks as part of its emergency planning procedure.
The council said it is hoped the hangar will not be needed but it has to plan to ensure measures are in place to deal with a worst-case scenario.
11am: Council finds solution to 'free school meal' payments
Angus Council said it has found a solution to ensure families have access to their free school meal entitlement.
The local authority said staff have been "working closely and at pace" across various services to enable 'free school meal payments' for 1895 parents or guardians of 2238 children.
The first payment of £44 – which includes two weeks' payment in arrears and two weeks' advance payment at £11 per child – will be deposited in bank accounts on Friday.
Regular fortnightly advance payments of £22 per child will be then be made from April 17.
For more information, go to angus.gov.uk.
10.36am: Man charged over 'deliberate coughing' during argument
Police have charged a man for "deliberately coughing" on another person during an argument amid the ongoing coronavirus crisis.
The force said they would "not tolerate" that type of behaviour given the "current climate".
The 60-year-old suspect is alleged to have coughed on the other man within a car park in Inverurie, Aberdeenshire, on Wednesday morning.
10.30am: Free bikes for key workers
Forth Environment Link and Recyke-a-Bike have joined forces with Cycling Scotland to offer free bikes to key workers in Forth Valley during April.
The initiative will allow essential workers to get to and from work without using public transport during the ongoing Covid-19 crisis.
Through the region's two bike share schemes – nextbike and Forth Bike – 200 free memberships will be made available.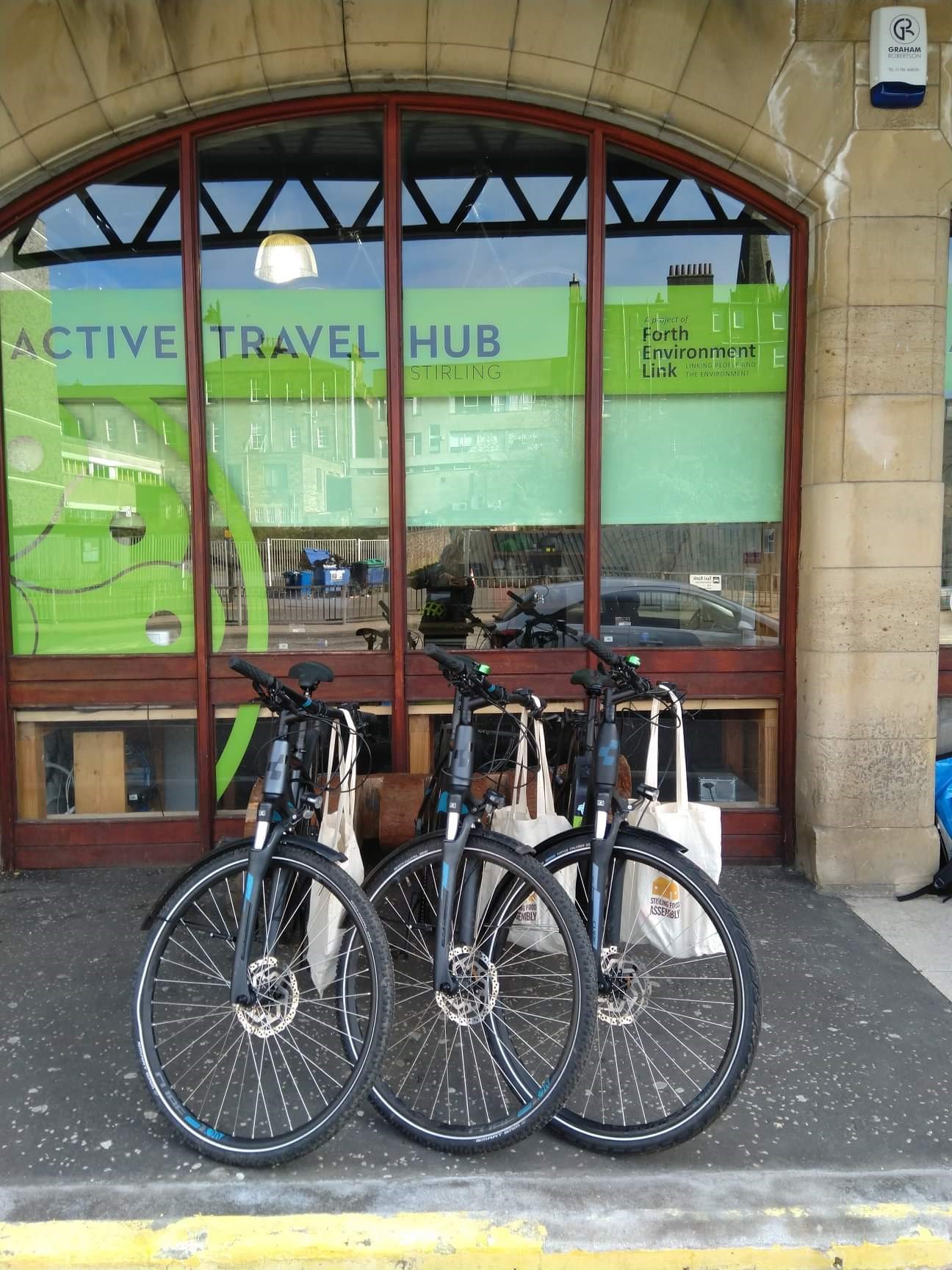 Clara Walker, executive director of Forth Environment Link, said: "As a local charity, we're looking to support Forth Valley's key workers in any way we can.
"With public transport reduced and social distancing measures in place, getting around by bike is one of the best ways to travel to minimise the risk of transmission.
"Daily exercise outside is also a great way to support our mental health and wellbeing at a challenging time like this.
"We'll be reviewing the free key worker memberships after a month, with a view to extending these if there is demand."
9.20am: Temporary relief proposed for borrowers with overdrafts
Overdraft customers will be able to request zero-interest buffers of up to £500 over three months to help ease the financial impact of coronavirus, under new proposals from the City regulator.
The Financial Conduct Authority (FCA) is proposing a range of temporary "stop gap" measures to offer quick support to users of some consumer credit products.
The proposed measures will be subject to a brief consultation ending at 9am on Monday, April 6.
If confirmed, they will be in place by the Thursday.
8.50am: Unite continues BA talks over coronavirus threat to jobs
Talks are continuing on Thursday over the fate of thousands of British Airways workers who face being laid off because of the coronavirus crisis.
The airline, which has grounded much of its fleet, has been in negotiations with the Unite union all week.
Cabin crew, ground staff, engineers and head office staff are likely to have their jobs suspended but redundancies are not expected.
A Unite spokesman said: "Unite has been working around the clock to protect thousands of jobs and to ensure the UK comes out of this unprecedented crisis with a viable aviation sector.
"Talks with British Airways are ongoing and Unite's priority is always to communicate with our members, who are very anxious at this time but who understand the work that Unite is doing to protect jobs, incomes and futures."
BA said talks were continuing.
8.09am: Brewery vows to cut off beer supply to Wetherspoons
A Glasgow brewery has vowed to stop supplying Wetherspoons in response to the pub chain's treatment of staff during the coronavirus pandemic.
West Brewery said they would "rather sweep the streets" than do business with Wetherspoons owner Tim Martin.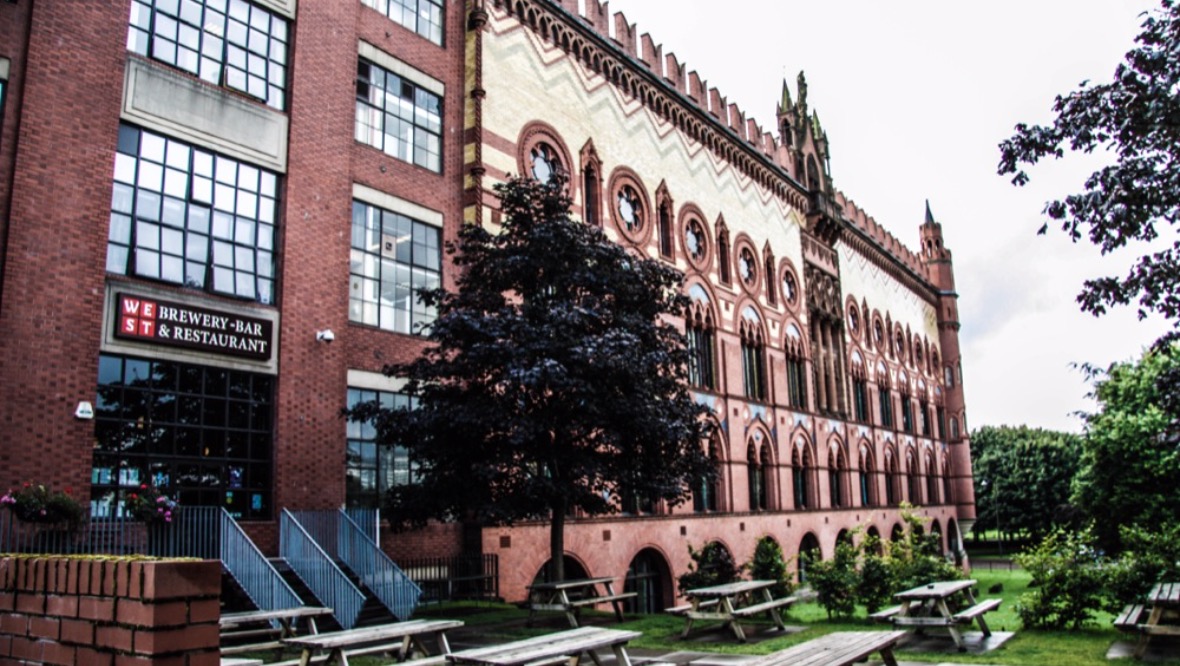 Pubs and restaurants were told to shut by Prime Minister Boris Johnson as part of measures to try to stop the spread of Covid-19 on Friday, March 20.
Martin came under fire for failing to initially assure his staff that their wages would be paid while they were unable to go into work.
In response to a Twitter post asking if the brewery, based at Glasgow Green, would consider stopping its supply of artisan beers to Wetherspoons, a spokesperson responded: "Don't worry. We made that decision last week.
"We'd rather sweep the streets than do business with people like him."
7.15am: Lockdown brewing 'perfect storm' for online child abusers
Children stuck at home using the internet during lockdown is brewing a "perfect storm" for offenders to abuse online, the NSPCC has warned.
The children's charity is concerned that predators could take advantage of the crisis, with social networks relying more heavily on artificial intelligence as human moderators adjust to home working.
"The impact of the coronavirus lockdown has increased online risks and brewed a perfect storm for offenders to abuse children," said Andy Burrows, head of child safety online policy at the NSPCC.
"The public health emergency is creating major challenges across society, and like all of us tech firms must adapt.
"It's vital they set out how they are prioritising protecting children by identifying and disrupting offenders with fewer moderation resources available."
6.50am: William and Kate phone Scots hospital staff
The Duke and Duchess of Cambridge telephoned a Scots hospital as the coronavirus outbreak continues to intensify.
William and Kate chatted to staff from University Hospital Monklands in Airdrie, North Lanarkshire, as well as workers from Queen's Hospital Burton in the Midlands during Wednesday afternoon.
The royal family has resorted to phone calls and video conferencing to conduct some of their royal duties as the country continues to observe the coronavirus lockdown.
6.33am: Call for rates relief extension to support whisky industry
Calls have been made for an extension of business rates relief to support whisky distilleries during the coronavirus lockdown.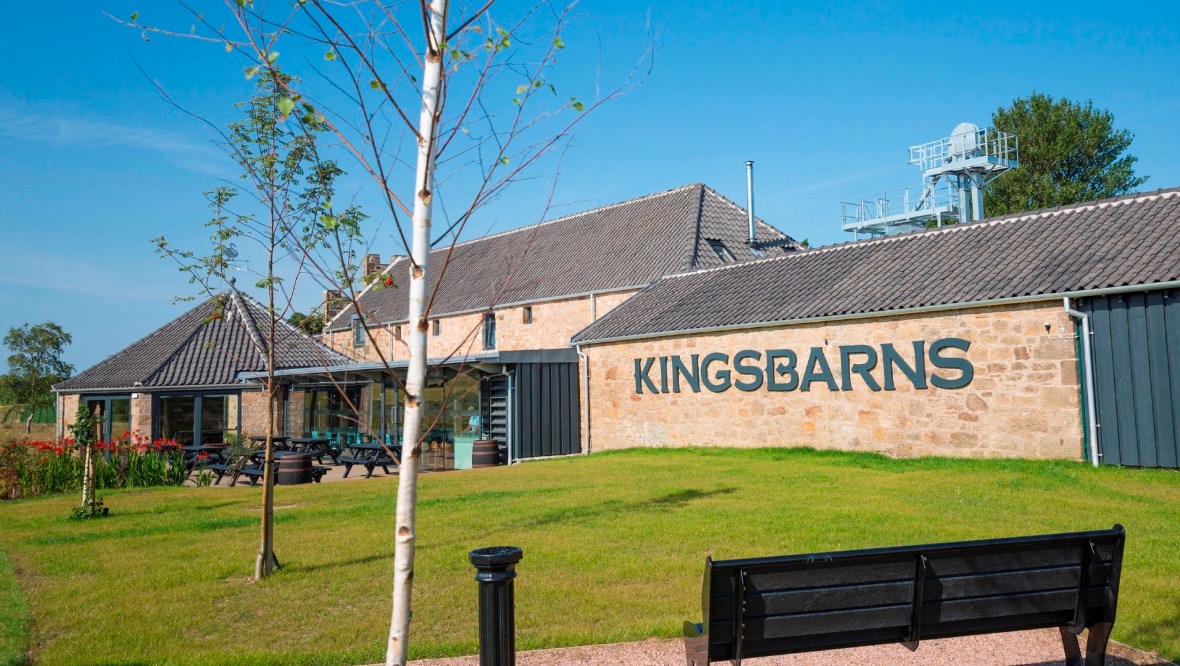 The Scotch Whisky Association (SWA) said reliefs and grants on offer do not cover its members' visitor centres, as they do not fit within the definition of "leisure, retail and hospitality".
It said the businesses will need further support to help them through a time when production has been scaled back, with one distillery saying its centre amounted to 70% of its revenue.
6.30am: UK summit urged to help struggling utilities customers
The SNP has called for a summit to be held between the UK Government, opposition parties and utilities providers to help those struggling to pay during the coronavirus outbreak.
Ian Blackford, the party's leader at Westminster, has proposed various measures aimed at protecting consumers.
The outbreak should not lead to people being unable to afford utility bills or being able to contact family and friends, he said.
Mr Blackford has called for an immediate freeze on prices as well as a six month "reprieve" on utilities being cut off if bills are not paid.
6.30am: AA starts free breakdown service for NHS staff
A leading motoring association has launched a free breakdown service for all NHS workers during the coronavirus pandemic.
The AA has said health service staff who break down on their way to or from work can now call for help, whether or not they are a member of the company, and they will receive assistance.
It's a scheme which applies to everyone in the NHS, from cleaners and porters to nurses and surgeons, who have all been described as "crucial" by the AA.
6.30am: The fight against coronavirus continues
People are expected to remain at home in an effort to stop the spread of coronavirus.
Ten days ago, Prime Minister Boris Johnson announced Britons should only go out for exercise once a day.
Gatherings of two of more people are banned, except for members of the same household.
People should only go to the shops for essentials like food or medicine as infrequently as possible, and should not go out to see friends or family members who do not live in the same house.