9.17pm – COP26: Climate summit due to be held in Glasgow postponed
Vital climate talks due to be held in Glasgow this November have been moved to next year as governments struggle to combat the spread of coronavirus.
The conference, one of the world's largest diplomatic gatherings with more than 26,000 expected attendees, was postponed with lockdowns around the world are making it difficult to hold talks leading up to the event.
8.13pm – Emergency coronavirus legislation passed unanimously
Emergency legislation to tackle the coronavirus pandemic has been passed in one day at Holyrood.
MSPs voted unanimously for the Coronavirus Scotland Bill, by 80 votes to zero, in a near 11-hour sitting.
7.10pm – Scottish football coronavirus response group update
Following confirmation earlier that Scotland's Euro 2020 play-off against Israel will not take place in June after UEFA cancelled all games for the foreseeable future, an update has been shared by the coronavirus response group.
Ian Maxwell, Scottish FA chief executive, has said the decision from UEFA was "well-received and unsurprising under the circumstances".
He added: "We have communicated the competition updates to the national teams department and they will plan accordingly, or as best they can with the information available.
"Given the ever-changing landscape it is understandable that UEFA cannot be definitive on when these rescheduled matches will take place but we will continue to liaise and input at the appropriate time.
"However during the presentation a number of viable and common-sense options were discussed, particularly with respect to the Nations League and Play-Off fixtures, that we look forward to receiving further information on."
6.22pm: Scottish climate change update delayed due to Covid-19
New plans on tackling climate change have been put on hold in the wake of the coronavirus pandemic, the Scottish Government has confirmed.
Environment secretary Roseanna Cunningham announced ministers will not be publishing the climate change plan update that had been due by the end of April.
The Covid-19 outbreak means this is "no longer feasible or appropriate", she said.
But Cunningham insisted the administration is still "fully committed" to tackling the problem and to meeting its target to achieve net-zero emissions by 2045.
6.03pm: Rise in car journeys across UK 'concerning'
UK Government officials have described as "concerning" data that shows car usage across the UK has jumped by around 10%.
Dr Yvonne Doyle, medical director of Public Health England, warned that "everyone" needs to follow official guidance to avoid non-essential travel "to save lives and protect the NHS".
However, the uptick in figures as of March 31 revealed during No 10's daily coronavirus briefing could partly be explained by figures falling over the weekend.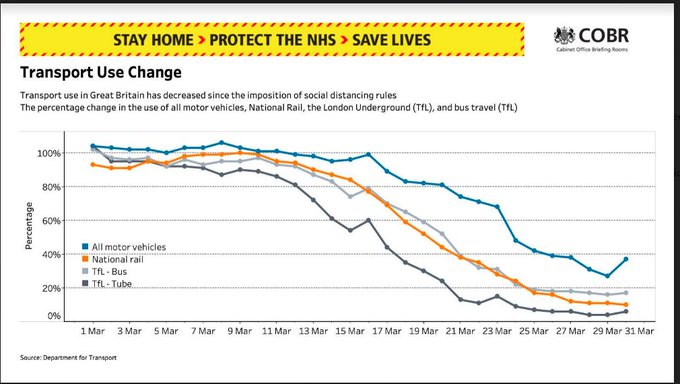 5.50pm: Retired doctor in England dies after contracting Covid-19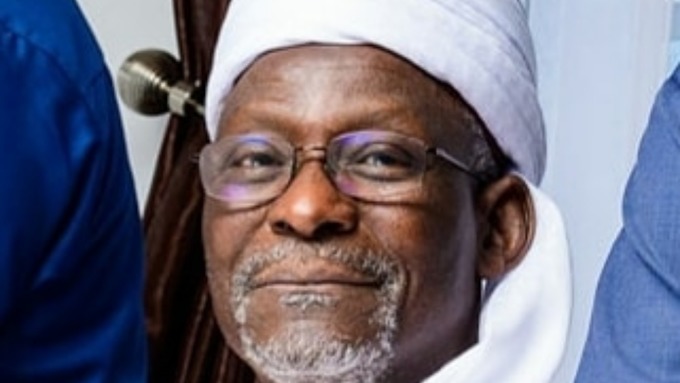 A 68-year-old NHS doctor who retired in 2017 but carried on working part-time in Hertfordshire, England, has died of coronavirus.
Nigerian-born Dr Alfa Saadu, former medical director at the Princess Alexandra Hospital in Harlow, Essex, had been dealing with the virus for two weeks, his family said.
He retired following a glittering 40-year medical career in 2017, but carried on working part-time at the Queen Victoria Memorial Hospital in Hertfordshire.
In a social media post, his son Dani said he'd been fighting the virus for a fortnight but "couldn't fight anymore", and died on Tuesday morning.
5.03pm: Louisa Jordan: The war nurse inspiring coronavirus battle
A temporary hospital being created at the SEC in Glasgow to tackle coronavirus has been named after a First World War nurse
Health Secretary Jeane Freeman announced the medical facility will be named after Sister Louisa Jordan, who died on active service in Serbia in 1915.
The Glaswegian provided much-needed care to an area which was in dire need as part of the Scottish Women's Hospitals for Foreign Services.
4.12pm: Passenger numbers on CalMac ferries plummet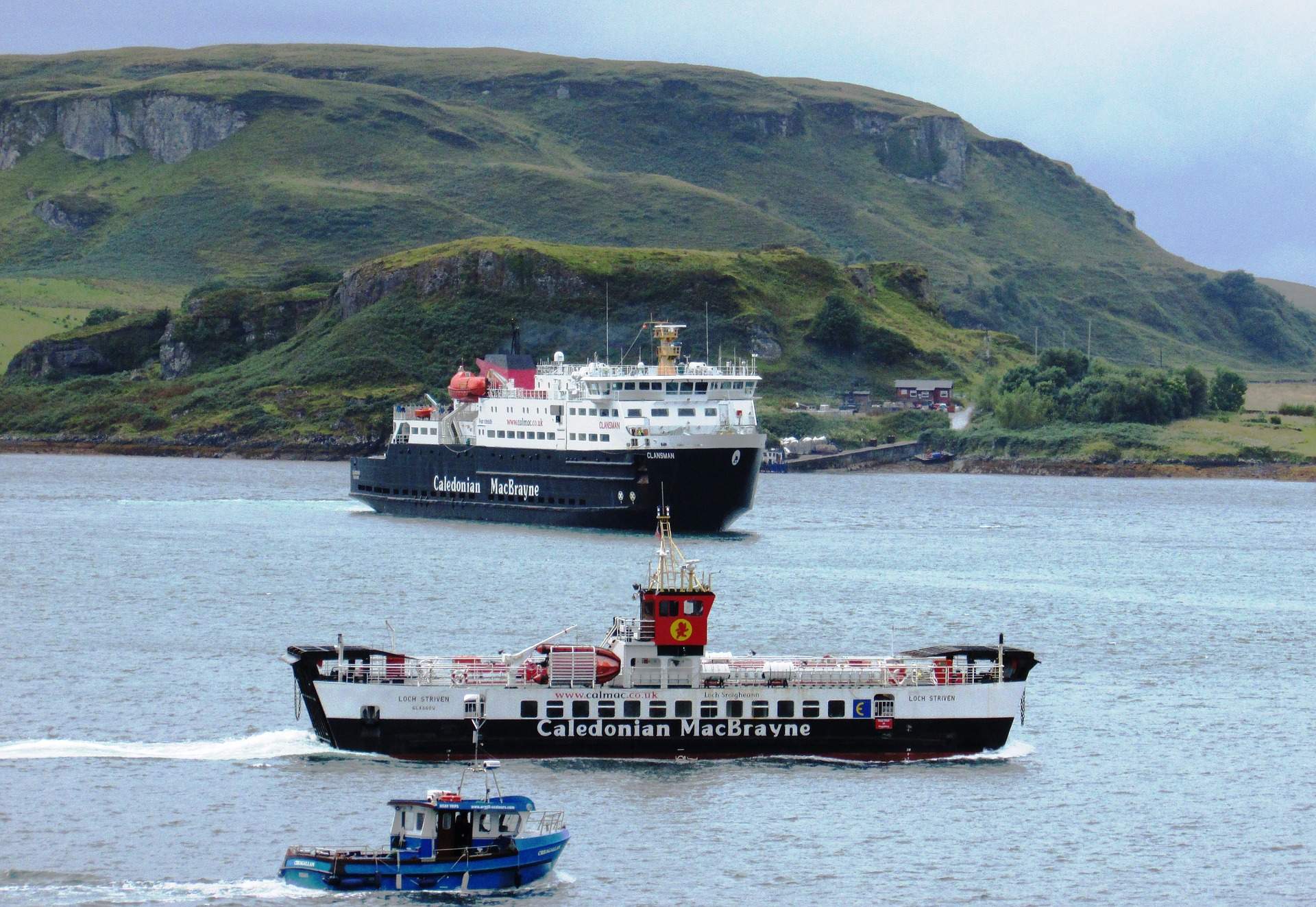 Passenger numbers on CalMac boats have dropped by 95% since rules on essential ferry travel were put in place.
The operator introduced an essential lifeline timetable last week aimed at keeping essential goods, services and people going to and from the islands.
Since then the company has carried just 2593 passengers compared to 57,233 for the same period last year, a drop of 95%.
Some services are running with just one or two passengers along with the essential goods and services.
"It is hugely encouraging that the public are paying attention to the Government advice of do not travel unless your journey is absolutely essential," said CalMac's managing director Robbie Drummond.
3.30pm: Sealed pods to be used in transport of patients from islands
Sealed isolation pods will be used by the Scottish Ambulance Service to safely airlift Covid-19 patients.
The new adult-sized incubators, known as EpiShuttles, are currently being tested and are expected to come into use within days.
Health secretary Jeane Freeman said the technology will enable safe transport of patients while protecting crew members.
She confirmed the ambulance service will kit out two Loganair twin otter planes with the shuttles, one by Friday and the other within two weeks, which will provide airlifts from islands with appropriate landing facilities.
The ambulance service said so far eight shuttles have been bought, two of which have been received and are currently being tested.
A further two are expected to arrive on April 17 and four more by mid-May, costing more than £500,000 in total.
2.45pm: Amazon worker tests positive for coronavirus
A worker at the Amazon depot in Dunfermline has tested positive for coronavirus.
An Amazon spokesperson said: "We are supporting the individual who is now in quarantine.
"Since the early days of this situation, we have worked closely with local authorities to proactively respond, ensuring we continue to serve customers while taking care of our associates and we're following all guidelines from local officials about the operations of our buildings.
"We have implemented proactive measures at our facilities to protect employees including increased cleaning at all facilities, maintaining social distance in the FC, and adding distance between drivers and customers when making deliveries."
2.15pm: New benefits put on hold
Plans to introduce new benefits in Scotland have been put on hold due to the coronavirus outbreak.
Social security secretary Shirley-Anne Somerville told MSPs on Wednesday that "tough decisions" are having to be made across departments.
She said the Child Disability Payment and the Scottish replacement for Personal Independence Payments (PIP) will be delayed.
Staff at Social Security Scotland are largely working from home, she said, and difficulties created by the pandemic mean "business as usual is not an option."
While existing payments will continue to be delivered, the two new benefits will be pushed back for at least several months.
They were expected to start in 2020.
The Scottish Child Payment, which will help families on low incomes and was on track to begin this autumn, has also been postponed.
12.10pm: 16 more dead as cases rise to 2310 in Scotland
Another 16 people have died from coronavirus overnight, the Scottish Government has confirmed.
It brings the Scottish death toll from Covid-19 to 76.
The number of confirmed positive cases in Scotland stands at 2310 – up 317 from Tuesday's 1993.
Nicola Sturgeon confirmed the rise at Holyrood on Wednesday.
12pm: Edinburgh's summer festivals cancelled
Edinburgh's summer festivals have been cancelled due to the coronavirus pandemic.
The Fringe, International Festival, Jazz and Blues Festival, Book Festival and Military Tattoo announced their plans on Wednesday.
It's the first time the festivals have been cancelled in their 70-year history.
11.30am: Coronavirus Bill passes stage one at Holyrood
The Scottish Government's emergency coronavirus Bill passed the first stage of parliamentary scrutiny after plans to suspend jury trials were dropped.
The provision, which would scrap juries in the most serious cases in Scottish courts, proved controversial with other parties and members of the legal profession following the publication of the Coronavirus (Scotland) Bill on Tuesday.
Constitutional relations secretary Mike Russell confirmed another Bill will be brought before Holyrood to address necessary changes to the justice system during the pandemic.
In another concession from the Scottish Government, Europe minister Jenny Gilruth announced amendments will be tabled to address concerns over the extension of the deadline for freedom of information (FOI) requests, which the Bill looked to push from 20 to 60 working days.
11am: Scottish charities to receive £1.4m Kiltwalk boost
Scottish charities hit by the coronavirus pandemic will share a £1.4m cash boost from a fundraising walk – despite the event being postponed.
The Glasgow Kiltwalk was due to take place on Sunday, April 26 but organisers decided it could no longer go ahead in light of the virus outbreak.
They urged participants to keep fundraising and £720,000 has been collected for charity.
Philanthropist Sir Tom Hunter, of The Hunter Foundation, which underwrites the Kiltwalk, has now announced he will double the funds raised instead of his planned 50% increase.
The cash will be given to hundreds of charities including Glasgow Children's Hospital Charity, Beatson Cancer Charity, amputee support organisation Finding Your Feet and Calum's Cabin, which organises breaks for children with cancer and their families.
Food banks such as Paul's Parcels in Shotts, North Lanarkshire, are also being helped and the charity said the cash will enable them to double the number of families given food parcels.
10.45am: BP cuts spending amid 'brutal' conditions
BP said it is acting quickly to strengthen its finances amid the "most brutal environment for oil and gas businesses in decades" after prices plummeted in the face of coronavirus.
The oil giant said it will reduce its capital spending plans by 25% – with a new forecast of $12bn – as part of cost reductions.
However, it stressed that no BP employee will be laid off during the next three months as a result of virus-related cost-cutting.
The company added that it will reduce output from its US shale oil and gas business, with plans to cut investment in its shale arm by $1bn.
The price of oil has crashed in recent weeks due to the Covid-19 pandemic and a price war between Russia and Saudi Arabia, with Brent crude falling to an 18-year low on Monday.
BP said it expects to achieve $2.5bn in cost savings by the end of 2021 as it looks to mitigate the impact of lower prices.
10.30am: Stranded tourists wait for news on charter flights
Hundreds of thousands of UK citizens stranded abroad face an anxious wait for details of rescue flights to be announced.
The Foreign and Commonwealth Office (FCO) has set aside £75m to charter flights from destinations where commercial routes have been severed due to the coronavirus pandemic.
Repatriation flights operated from Peru and Tunisia on Tuesday, but details of further flights have not been revealed.
On March 23, the FCO advised all UK residents who were travelling abroad to return home.
Hundreds of thousands of people have since travelled back on commercial flights, but transport secretary Grant Shapps estimates around 300,000 are still overseas.
Foreign secretary Dominic Raab said on Monday that only 1400 UK nationals had been repatriated on flights chartered by the Government.
He said that once flights have been chartered they will be promoted in the Government's travel advice and by embassies and high commissions in relevant countries.
He acknowledged the FCO has not "faced an international challenge quite like this before" but insisted "we are going to rise to it".
10.20am: Manufacturing sector 'knocked sideways'
UK manufacturers had their worst month in eight years in March as the economy was ground down by efforts to contain the spread of coronavirus across the world.
Manufacturing output fell to its worst extent since July 2012, according to the data from IHS Markit and CIPS.
The closely watched Manufacturing Purchasing Managers' Index (PMI) fell to 47.8 in March, down from 51.7 the month before. If the sector scores below 50 it means that it is contracting.
Direct disruption from Covid-19 created a perfect storm, along with lower market confidence and companies shutting down to slow production and new business, the survey found.
10am: Scottish Government drops trial without jury plans
Controversial plans to temporarily end trial by jury have been dropped from the Scottish Government's emergency coronavirus legislation.
Constitution Secretary Mike Russell told Holyrood that they were withdrawing that section of the Coronavirus Scotland Bill "to allow an intensive and wide-ranging discussion by all interested parties, including victims, whose voice has not yet been fully heard, about the right way to ensure that justice continues to be done in Scotland".
Mr Russell also said that he expected the Scottish Government to bring a "standalone Bill" back to the parliament on the next sitting day – believed to be April 21 – on how the justice system will function during the outbreak.
9am: Taylor Wimpey cancels bosses' bonuses
Top bosses at Taylor Wimpey will not get their added rewards this year after the company closed all of its construction sites.
The housebuilder said that annual bonuses will be scrapped and the board will take a 30% pay cut, as it tries to deal with the fallout from the coronavirus crisis.
The company also plans to cancel a 2% annual salary increase for its executive directors which was set to come into force on April 1.
"The objective of these changes is to conserve cash, with a particular focus on protecting the long-term financial security of the business as a whole, for the benefit of all of the company's stakeholders," Taylor Wimpey said in a statement to shareholders on Wednesday morning.
The housebuilder last month shut all its construction sites, show homes and sales centres. It was later joined by fellow builders Bellway, Persimmon and Barratt Developments.
8.45am: Schoolboy braves the shave for nurses
A kind-hearted six-year-old boy has shaved his head to raise money for hardworking NHS nurses.
Bannon McLellan, from Fallin in Stirling, said: "I wanted to raise money for the nurses so I could help people.
"I like it. I'm calling myself baldy."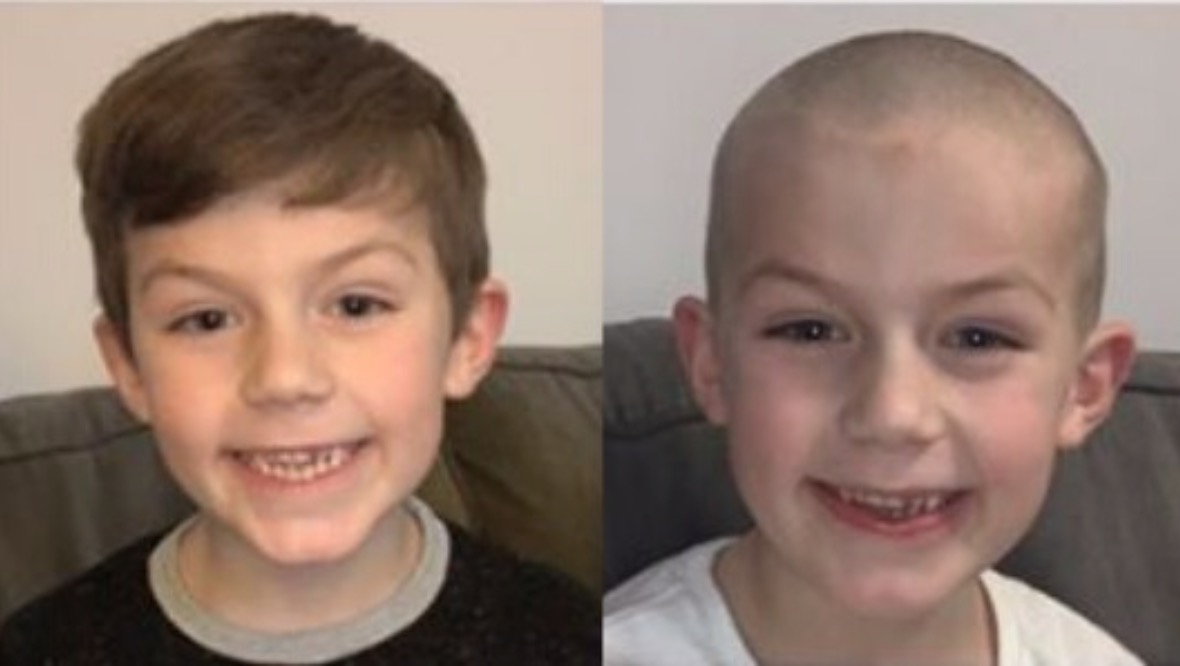 The St Margaret's Primary School pupil raised £500 in 48 hours.
As a newborn baby, he spent a week in Forth Valley Royal Hospital's neonatal unit. He had fluid in his lungs and was in an incubator fully ventilated.
His mum, Tammie, said she has never forgotten the kindness shown by the "amazing" nurses and goes back to the hospital every Christmas with chocolates to say thank you.
Having seen all the hard work being done by NHS workers during this Covid-19 pandemic, she stated: "We wanted to give something back to help everyone in the frontline."
8.30am: Householders urged to compost garden waste
Aberdeenshire residents tending to their gardens during the coronavirus lockdown are being encouraged to compost their garden waste.
The recommendation from Aberdeenshire Council comes following the closure of the authority's household waste and recycling centres across the region.
Home compost bins can be purchased through the council and enables residents to compost their garden waste as well as some food waste.
Residents are also urged not to burn their garden waste or leave items at the gates of the closed recycling centres.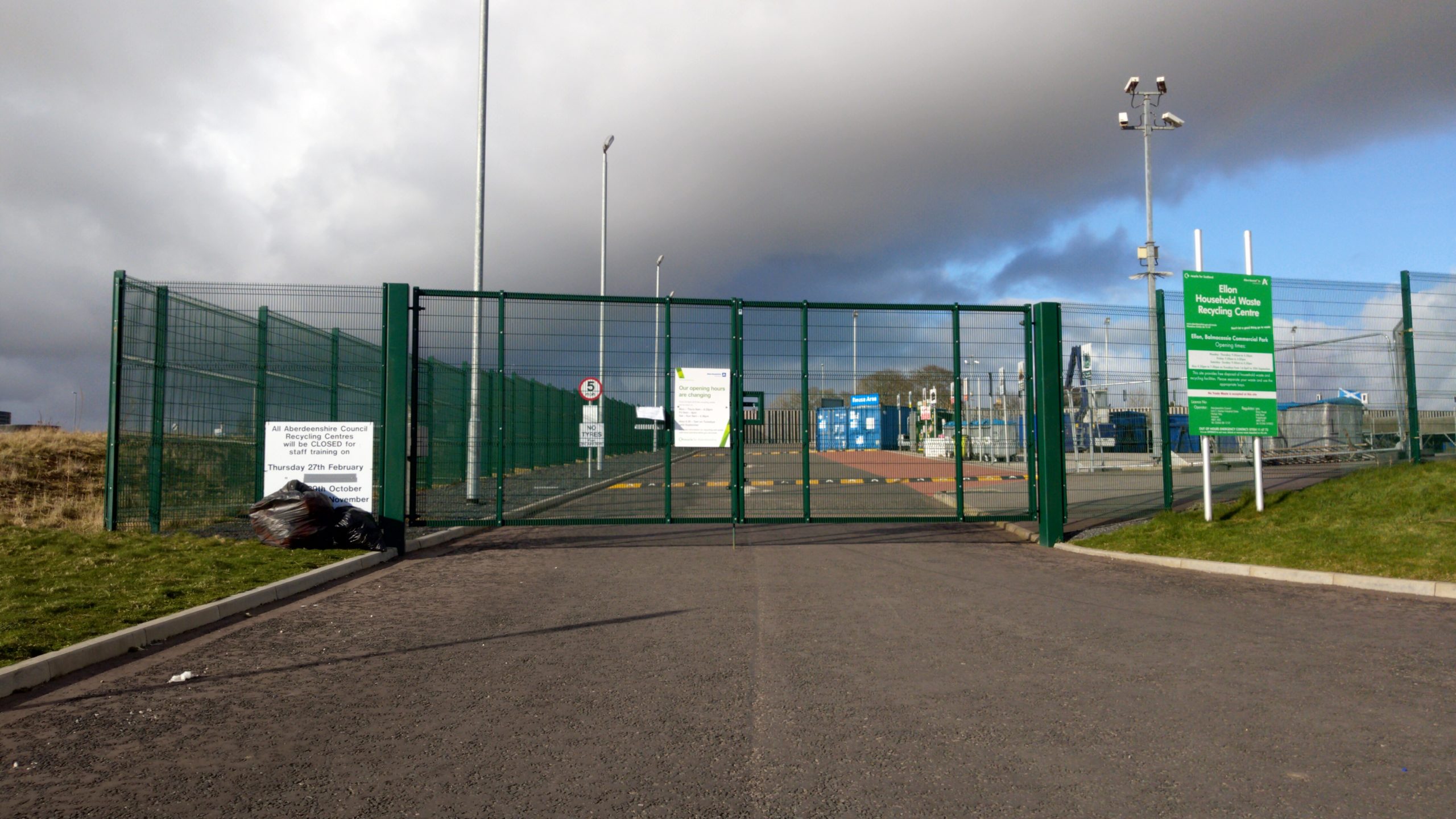 A spokesperson for Aberdeenshire Council said: "Burning waste is not lawful and we strongly advise against it.
"We have some guidance on our website for how to properly dispose of garden waste.
"We understand many householders are struggling with excess waste as a result of the HRC closures. However, we are urging residents to be responsible with their rubbish and not leave bags at the gates.
"This is considered fly-tipping and legal action will be taken against those responsible.
"Additionally, loose bags pose a direct health risk to our staff, who need to handle these materials.
"We advise residents dispose of materials at home where possible, or store recyclable goods until the centres reopen."
8.15am: Charity delivers 2300 food hampers to those in need
A Glasgow-based charity that aims to tackle poverty has delivered 2300 food hampers to those in need since the coronavirus crisis began.
Fare (Family Action Rogerfield and Easterhouse) Scotland has been raising funds through its JustGiving page to provide the most vulnerable people with extra food.
Councillor Thomas Kerr praised the charity and all those who have donated.
He added: "The slogan 'People Make Glasgow' has never been truer than over these past few weeks as our city battles against the coronavirus pandemic and Fare are just one of the hundreds of organisations who have made a real and lasting difference to so many in our communities.
"Delivering 2300 food hampers – that's 60,000 meals for vulnerable people in the East End – is truly inspiring."
7.55am: Tens of thousands of safety equipment donated
Almost 32,000 pieces of personal protective equipment (PPE) have been donated to Glasgow City Council following a plea for donations last week.
Glasgow's lord provost Phillip Braat thanked the organisations and individuals for all the supplies received so far but urged Glaswegians to keep donating if they could to protect communities and frontline staff.
Mr Braat said that Glasgow needed to prepare for the "long haul" as the crisis continued.
He added: "These past few weeks have been very momentous as the country endures lockdown. We need to realise that this crisis is extremely severe and will not end in the next few weeks.
"There is still a long way to go. That's why I am re-appealing to the generosity of individuals and organisations who can afford to provide more supplies."
Appealing for gloves, aprons, face masks and hand sanitiser, the lord provost added: "I want to assure the public that any donations however big or small will be greatly received and will all go towards keeping you and our frontline staff safe during these difficult times."
7.20am: Major insurers pull out of travel insurance deals
Nearly half of the UK's major insurers have pulled out of the travel insurance market since the coronavirus pandemic sparked chaos around the world, Which? has found.
The consumer group contacted 75 insurance providers to find out if and how they were amending their provision of travel insurance following the outbreak.
Which? researchers found that 31 insurers, including household names such as Aviva, LV= and Direct Line, had temporarily suspended the sale of travel insurance to new customers as a result of the pandemic.
A further 13 had changed aspects of their policies.
Existing customers who booked their trips and purchased their insurance before the outbreak, or before insurers amended their terms to exclude claims related to coronavirus, should still be able to claim for any non-refundable costs of cancelled holidays or travel plans as a result of the virus, Which? said.
7.15am: Briton dies aboard coronavirus-hit cruise ship
A British national is among four people to have died on a coronavirus-stricken cruise ship embroiled in a bitter dispute over plans to disembark passengers in the US.
In what is being described as an unfolding humanitarian crisis, so far two of the four people to have died on the cruise ship Zaandam have been confirmed to have had Covid-19, with nine people aboard testing positive and 189 reporting flu-like symptoms.
A spokesman for Holland America Line, which operates the Zaandam, said: "One of the deceased passengers is from the UK.
"Due to US laws, we cannot provide any additional medical and health details."
The Zaandam, which is carrying more than 200 British nationals, and its sister ship the Rotterdam, passed through the Panama Canal on Monday after being denied entry to several ports.
Both ships are seeking to dock in Florida later this week.
7.10am: Petrol stations 'will be forced to close'
Many petrol stations will be forced to close due to a lack of sales and their businesses becoming unprofitable, a trade association has warned.
The Petrol Retailers Association (PRA) stated that sites in rural areas where fuel use has collapsed the most are particularly vulnerable.
The PRA, which represents independent fuel retailers who account for 70% of UK forecourts, advised motorists to check their petrol station is still open before going to fill up.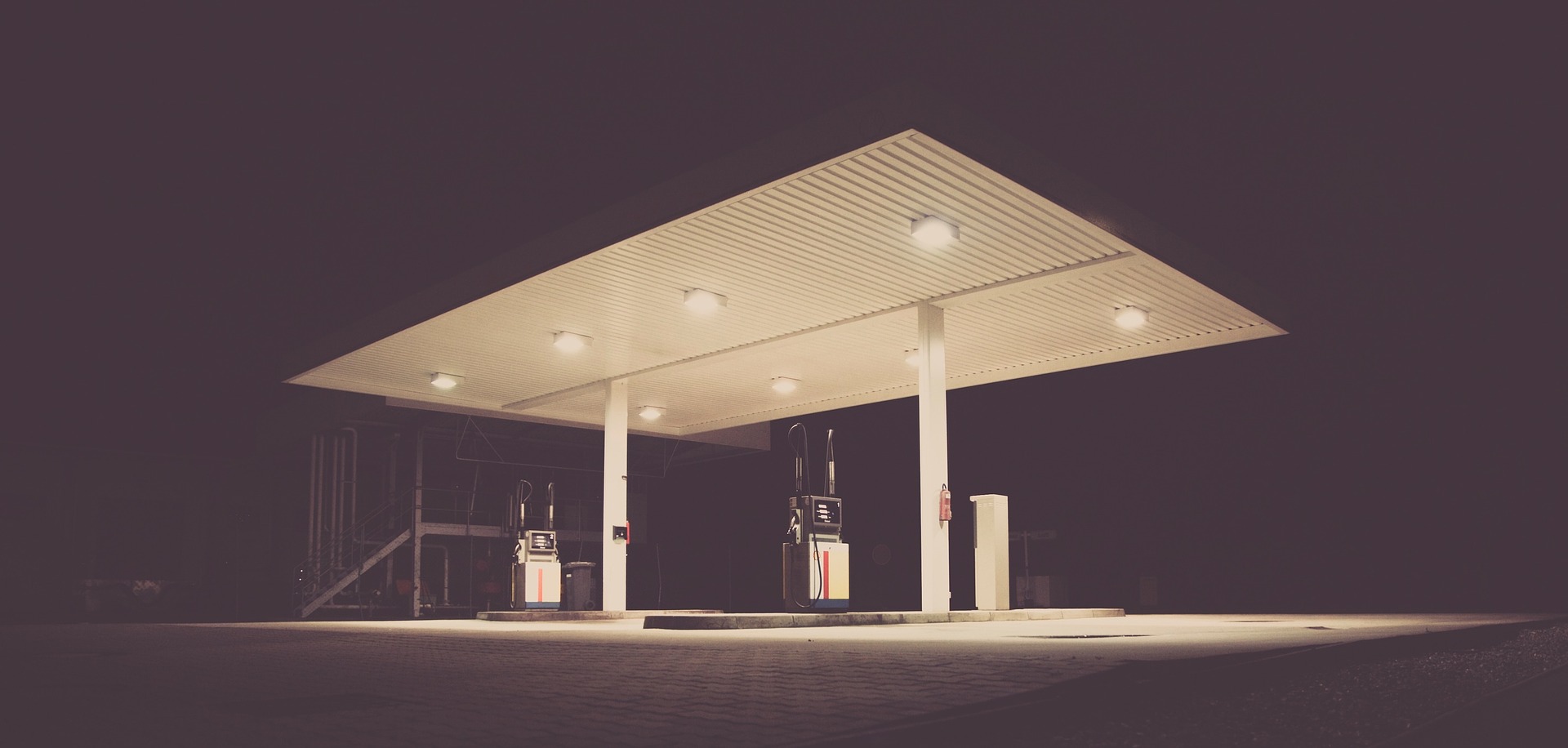 It will attempt to keep a "strategic network of petrol stations" open across the country.
PRA chairman Brian Madderson said: "To help freight move and help key workers travel safely and independently through this period of crisis, petrol filling stations must remain open but this is proving to be a challenge.
"Fuel retailers are having to maintain pump prices at previous levels to avoid suffering significant stock losses."
The PRA cited figures published by the Department for Business, Energy and Industrial Strategy (BEIS) over the weekend which it said show that three out of five petrol stations have full storage tanks.
It noted that independent retailers would have bought this fuel days or weeks earlier at much higher wholesale prices than those available today.
The trade body also said fuel consumption has fallen by more than 70% due to the pandemic.
7am: 'Pay extra attention to electrical safety'
People working from home have been warned about overloading sockets, daisy chaining, and charging devices on beds during lockdown.
Electrical Safety First is concerned that many may be putting themselves at unnecessary risk due to unsafe electrical set-ups, amid a rise in remote working due to the coronavirus pandemic.
Safety tips
Don't charge electrical items on beds. Always charge on a hard, flat, non-flammable surface.
Avoid overloading sockets and extension leads.
Keep your workstation tidy.
Be mindful of cables – they can present a trip hazard.
Don't daisy chain extension leads.
If cooking at lunchtime, be mindful not to get distracted by emails or work calls that may result in the hob being left on and unattended.
6.30am: Scotland captain backs charity helping elderly
Scotland captain Andy Robertson has given his backing to a charity supporting elderly people during the coronavirus pandemic.
The Liverpool defender said he wants people to know Age Scotland, which has experienced a tenfold increase in calls during the Covid-19 outbreak, is there for them.
Age Scotland typically receives around 70 calls a week but this has spiked to more than 700.
Robertson said: "I want people to know that Age Scotland is here for them.
"Their fantastic helpline is offering great support to older people and their families as we all adapt to a new way of life for a while."
For support, call 0800 12 44 222.
6.30am: Domestic abuse will be prosecuted 'firmly' during lockdown
Domestic abuse cases will be prosecuted firmly and fairly during the coronavirus pandemic, Scotland's senior law officer has said.
The Lord Advocate, James Wolffe QC, told victims he knows they may be more at risk during the lockdown but said public safety remains a priority for law enforcement during this period.
Mr Wolffe's assurances come a year after the Domestic Abuse (Scotland) Act 2018 came into effect, criminalising coercive and controlling behaviour towards a partner or ex-partner.
6.30am: New contactless card limit rolled out
Shoppers will now be able to make contactless card payments with a new higher limit of up to £45 per transaction.
The limit in shops is increasing from £30, as part of measures to combat coronavirus.
It will mean more payments can be made without the need to handle cash and it will also reduce the number of occasions when people need to input their pin on a machine when making payments.
An increased limit was already being considered but the process has been accelerated as part of the finance and payments industry's response to Covid-19.
6.30am: Holyrood to vote on emergency legislation
MSPs are expected to pass emergency legislation to tackle coronavirus in a rare one-day sitting on Wednesday.
Introduced on Tuesday by constitutional relations secretary Mike Russell, the Coronavirus (Scotland) Bill will make changes to the legal system, rental sector and public services as a result of the virus.
MSPs will be asked to grant emergency status to the Bill on Wednesday morning, allowing the three-stage process to take place in a single day.
6.30am: The fight against coronavirus continues
People are expected to remain at home in an effort to stop the spread of coronavirus.
Nine days ago, Prime Minister Boris Johnson announced Britons should only go out for exercise once a day.
Gatherings of two of more people are banned, except for members of the same household.
People should only go to the shops for essentials like food or medicine as infrequently as possible, and should not go out to see friends or family members who do not live in the same house.