9.44pm – Banks to scrap payouts to shareholders
Britain's biggest banks have agreed to scrap payouts to shareholders, and are expected not to pay out any bonuses to senior staff, after a request from the Bank of England.
The Prudential Regulation Authority (PRA), which is part of the bank, said that Standard Chartered, NatWest, Santander, the Royal Bank of Scotland, Nationwide, Lloyds, HSBC and Barclays have all agreed to drop their dividends and share buybacks until the end of the year, and cancel outstanding dividends from 2019.
It comes as the UK prepares for a potential recession sparked by coronavirus.
The PRA said that the decision is a "sensible precautionary step given the unique role that banks need to play in supporting the wider economy through a period of economic disruption".
7.35pm: Military helicopters used to support NHS
Military helicopters are being deployed to support the NHS in the fight against Covid-19, the UK Government has announced.
The aircraft have been made available to evacuate critically ill patients as well as moving equipment and medical personnel around the country.
They include three RAF Pumas which have been stationed at Kinloss Barracks in Moray.
Speaking at the Downing Street press briefing, Michael Gove said an RAF A400M transport aircraft had already been used to evacuate a critically ill patient from the Shetland Islands to Aberdeen.
6.56pm: Scottish rugby season 2019/20 declared null and void
The 2019/20 domestic rugby season in Scotland has been classified as null and void.
Scottish Rugby joined its Irish, Welsh and Italian counterparts in coming to the outcome.
This decision follows the earlier interim suspension and then final closure of the season based on Government advice in relation to the Covid-19 virus.
6.17pm – 'Demand shock' for oil industry amid coronavirus outbreak
The oil sector is suffering a "demand shock" and the price will continue to change rapidly over the coming months, according to an industry expert.
Professor Paul de Leeuw, director of Robert Gordon University's Energy Transition Institute, said in the last four to six week there has been a "complete and utter collapse in demand".
5.22pm – Highest daily increase in coronavirus related death in UK
The United Kingdom recorded the highest single increase in the number of deaths related to coronavirus on Monday, with 381 deaths.
A total of 1789 people have died across the country as of 5pm on March 30.
During the UK Government press briefing, Michael Gove said 8000 ventilators are deployed in NHS hospitals at the moment.
The first thousands of new ventilators should roll off the production line this weekend and be delivered to NHS next week.
4.28pm: £15m goes towards GPs to cope with pandemic pressure
GP surgeries in Scotland will receive an additional £15m to help them cope with the pressures of the coronavirus pandemic.
Around a third of the money from the Scottish Government is earmarked to help keep practices open on Good Friday and Easter Monday.
It is hoped keeping GP surgeries open will alleviate pressure on other parts of the health service.
The remaining money will go towards equipment, additional non-clinical staff and locum cover for doctors who are off sick.
3.42pm: What new powers will Holyrood have to fight coronavirus?
The Scottish Government has published legislation in response to the Covid-19 outbreak, which will make changes to the justice system and eviction laws.
The Coronavirus (Scotland) Bill, which is expected to pass in one day at Holyrood on Wednesday, also includes measures to allow the continuation of public services.
3.05pm: Two coronavirus cases confirmed in Western Isles
NHS Western Isles has confirmed two individuals in the health board area have tested positive for coronavirus.
The patients are based on the Isle of Lewis and steps are now being taken to identify possible routes of infection.
Health board chief executive Gordon Jamieson and chair, Ian Burgess have released a statement.
It said: "Whilst we are clearly disappointed that we now have confirmed cases of Covid-19 in the Western Isles, we would reassure members of the public that we have been preparing for this situation over a number of weeks and we are heartened by the fact that so many people across our islands have been following the government guidelines to stay at home, to help us prevent any further spread of cases.
"We cannot emphasise enough the importance of staying at home and social distancing at this time."
2.54pm: Head coach among Scottish Rugby staff taking wage deferral
Scottish Rugby has announced a range of cost-cutting measures to deal with the coronavirus shutdown, including wage deferrals for senior coaches.
National team head coach Gregor Townsend, Edinburgh Rugby's Richard Cockerill and Glasgow Warriors' Dave Rennie have all agreed to defer 25% of their salaries until the crisis is over.
2pm: Positive coronavirus cases by health board
The Scottish Government revealed a total of 15,895 people in Scotland have been tested for coronavirus so far – with 13,902 confirmed negative.
NHS Greater Glasgow and Clyde has the highest positive cases confirmed at 547.
Ayrshire and Arran – 177
Borders – 77
Dumfries and Galloway – 92
Fife – 76
Forth Valley 131
Grampian – 86
Greater Glasgow and Clyde – 547
Highland – 51
Lanarkshire – 244
Lothian – 269
Shetland – 29
Tayside – 214
1.38pm: NHS staff to have UK work visas extended
NHS doctors, nurses and paramedics with UK work visas due to expire before October 1 will have them automatically extended for a year so they can "focus on fighting coronavirus", the Home Office said.
1pm: Ninewells reveals special Covid-19 assessment unit
A hospital in the health board where the first coronavirus case was confirmed in Scotland has given people a special look at an assessment unit treating patients during the epidemic.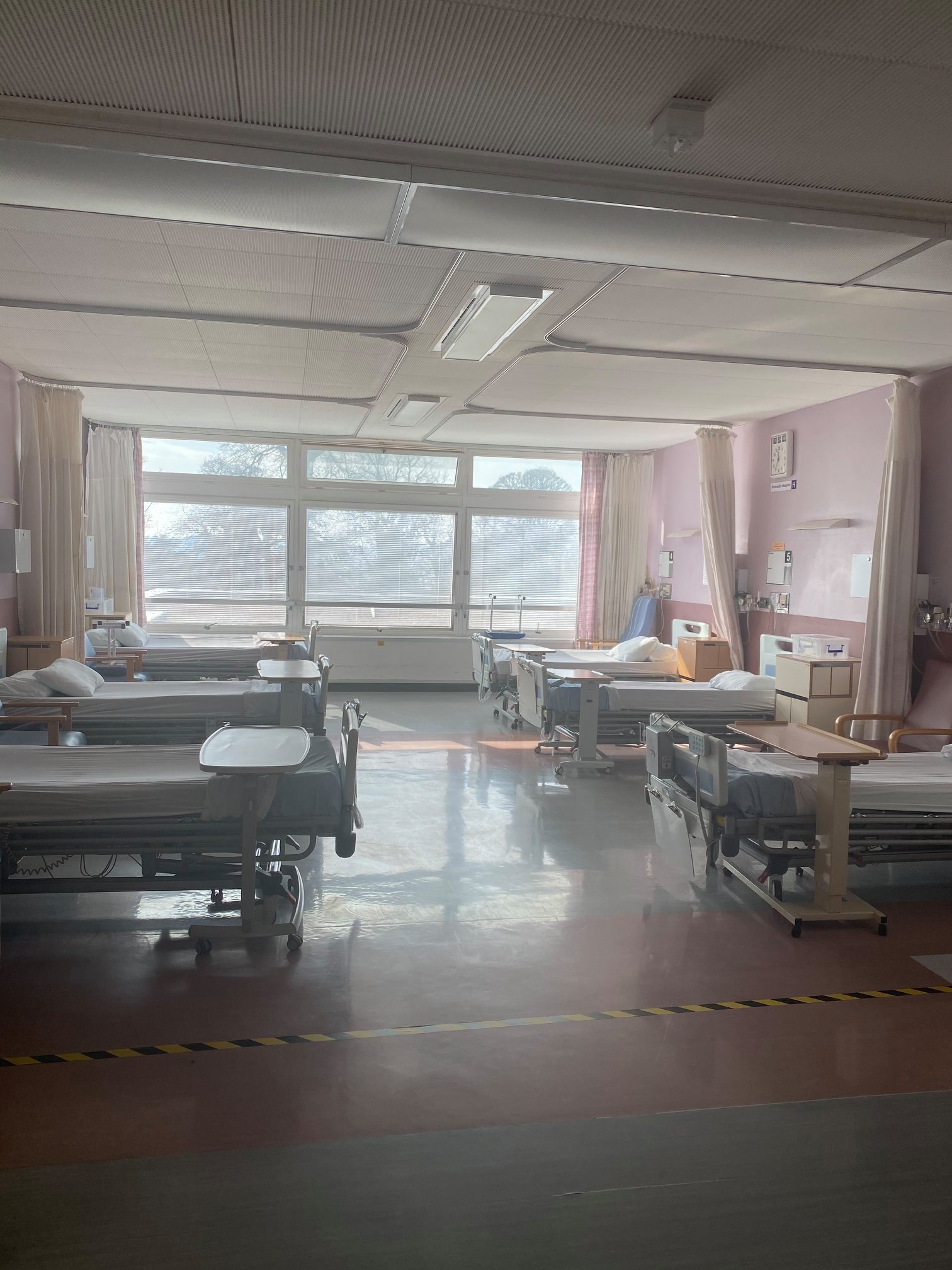 Ninewells Hospital in Dundee is treating those who are unwell with either medical or surgical problems and also showing symptoms of coronavirus at the emergency department.
Patients are admitted via NHS 24 or by their GP rather than directly referred themselves, with the department redesigned to help treat people effectively while frontline NHS staff can still access other services in the hospital.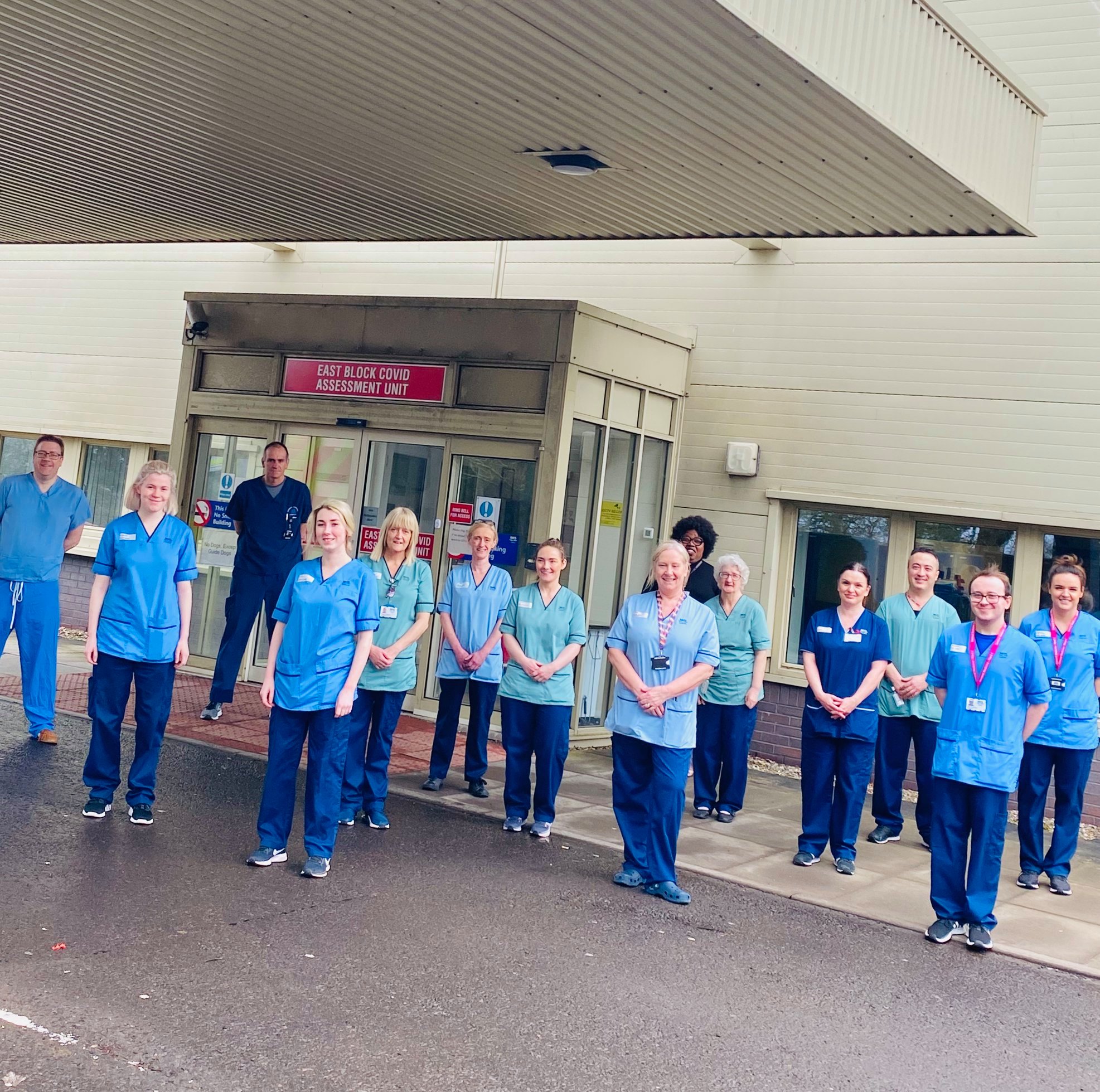 Dr Ronald Cook said: "The amount of hard work which has gone into creating this dedicated assessment unit is unprecedented.
"The teamwork which has been seen over the last few weeks has been immense, with every single person working toward a common goal of providing the best care for the patients of Tayside.
"We know that there are going to be tough times ahead but patients can be reassured that we are prepared for this and are ready to provide the highest level of care for them and their families."
12.45pm: Funding for Scottish Women's Aid and Rape Crisis Scotland
More than £1.5m of funding will be given to Scottish Women's Aid and Rape Crisis Scotland.
At a briefing on Tuesday, First Minister Nicola Sturgeon said: "There is, as I think everybody understands, a real risk that women and children who are already subject to domestic abuse will feel even more isolated and vulnerable during this crisis, so this funding will help ensure that they have access to support services."
12.30pm: 13 more dead as cases rise to 1993 in Scotland
Another 13 people have died from coronavirus overnight, the Scottish Government has confirmed.
It brings the Scottish death toll from Covid-19 to 60.
The number of confirmed positive cases in Scotland stands at 1993 – up 430 from Monday's 1563.
Nicola Sturgeon confirmed the rise at a briefing in Edinburgh on Tuesday.
The First Minister said 108 of the positive tests had come from a lab which was unable to submit data over the weekend, "part of the reason why this increase is so high".
A total of 135 patients are currently in intensive care.
Ms Sturgeon said just over 6% of NHS staff in Scotland are currently off work due to the virus, either because they have symptoms or since someone in their household is self-isolating.
She said: "That number is relatively low and I expect it to rise in the weeks to come."
She said as testing of medical staff expands she also expects more NHS workers to be able to return to work more quickly.
10am: Ventilator orders 'not down to Tory Party support'
A Conservative MP has rubbished the notion that ventilator orders are being given to companies which are supporters of the party.
Douglas Ross said the UK Government is looking at all available options to help the NHS tackle thousands of coronavirus cases across the UK.
Dyson recently announced that it had received an order from Prime Minister Boris Johnson to build 10,000 of its own CoVent design.
But the MP for Moray told BBC Radio Scotland's Good Morning Scotland programme on Tuesday it is down to who could provide the equipment needed.
Mr Ross said: "We are trying to get vital equipment to help our nurses and our doctors save lives.
"To say we're going with certain companies because they support the Conservative Party is ridiculous.
"We're going with certain companies because they can provide the vital equipment we need to save lives in the whole of the United Kingdom, in Scotland and across every part of the UK.
"That is our focus, it has to be our focus, it must be our focus, and I think people generally expect that is the focus of the UK Government."
10am: Protective screens installed to protect frontline Co-op staff
Protective screens are being installed at Co-op supermarkets across Scotland on Tuesday, while more gloves and hand sanitisers are being provided for frontline staff.
The retail giant has invested more than £3m on new protective equipment at its 2600 stores across the UK.
Protective Perspex screens are being installed at till points and serving counters from this week and extra stocks of hand sanitisers have been distributed to 50,000 frontline workers, along with gloves.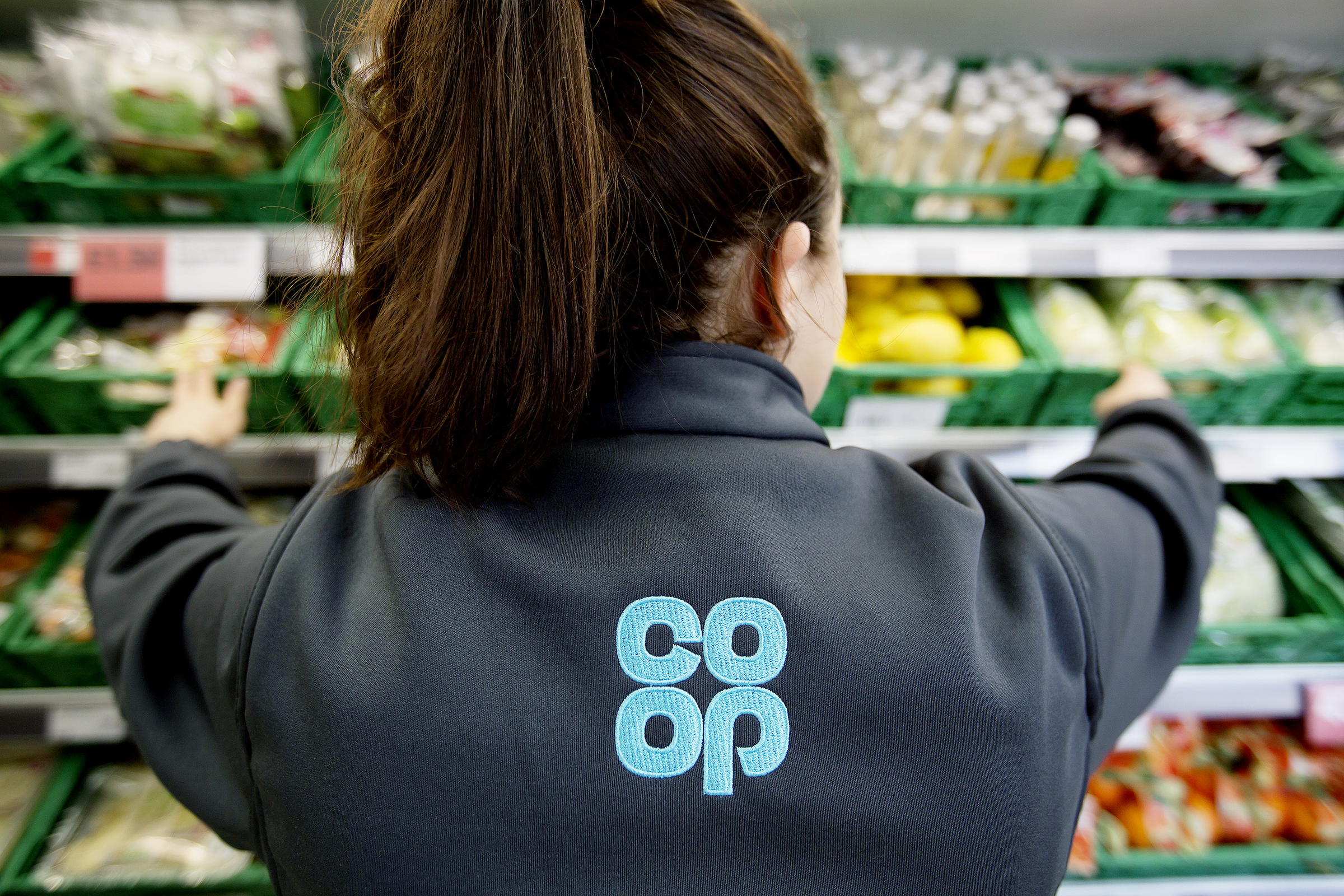 Co-op stores are limiting the number of customers in branches to ensure social distancing rules are observed and floor markers have been placed two metres apart as a guide to shoppers.
The company has also completed a full deep clean of its 13 logistics depots and all its 2000 vehicle cabs.
It has also recruited 5000 staff to help its stores in the current crisis.
9.30am: PPE 'must be given to care sector staff immediately'
The chief executive of one of Scotland's biggest voluntary sector social care providers has said personal protective equipment (PPE) must be made available to all residential care home staff immediately.
Viv Dickenson of CrossReach said it was "unfair and unjust" to expect them to go without because the most recent guidance states "it is not advised that residents in long-term care are admitted to hospital for ongoing management but are managed within their current setting".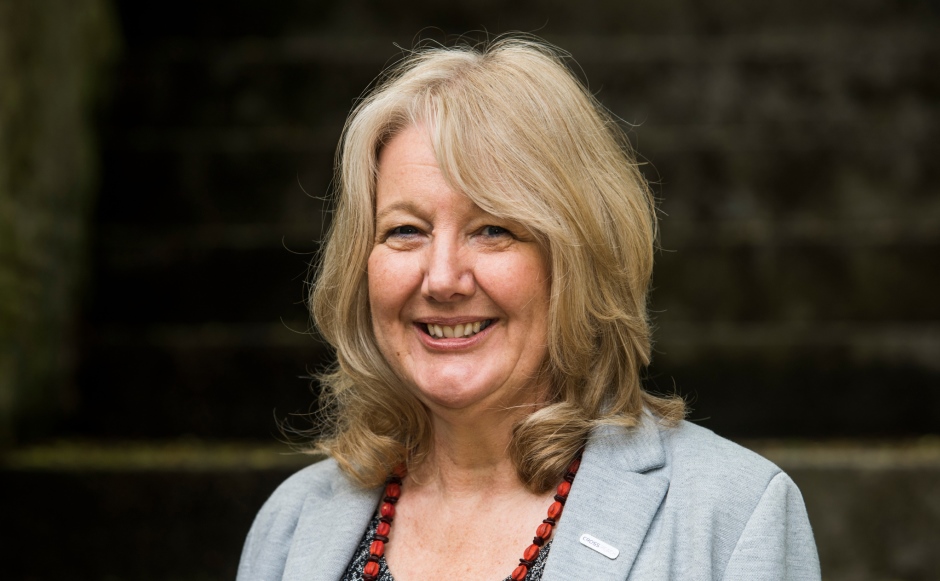 That means care staff and volunteers will be dealing with those who are acutely ill or dying with Covid-19 symptoms.
Ms Dickenson said: "Whilst NHS supplies have been prioritised we have seen arrangements for the care sector lag behind and the supply chain dry up.
"We understand arrangements are being made but have not yet seen the detail and the clock is ticking.
"Personal protective equipment in the care sector is non-negotiable and we hope that the Scottish Government will acknowledge this immediately and act quickly to stop the spread of the virus and protect staff and residents."
CrossReach – which is the social care arm of the Church of Scotland – runs more than 35 residential services across the country, 17 of which are care homes for older people.
The charity, which operates cradle to the grave support services and is celebrating its 150th anniversary this year, is appealing to the public to donate overalls, disposable gloves and face masks.
It is also looking for assistance with transportation and is appealing for spare supplies of food, cleaning fluids and funding to help run essential services due to fundraising activities being curtailed.
Go to crossreach.org.uk for more information.
9.20am: Scottish Parliament consensus 'essential for Coronavirus Bill'
Cross-party consensus in the Scottish Parliament has been "essential" in creating planned new emergency legislation to help the country deal with the coronavirus pandemic, according to Mike Russell.
The cabinet secretary for the constitution will announce new measures on Tuesday before the Coronavirus (Scotland) Bill is debated at Holyrood on Wednesday.
Speaking on Tuesday morning, he paid "enormous tribute" to the civil servants who have managed to get the Bill ready within a week of it being announced.
Addressing the emergency powers the new legislation proposes, Mr Russell said it was also essential "to tell the people of Scotland when these are being used, how they are being used and be accountable for their use".
He said: "We have involved the opposition parties very fully in this and continue to do so – that's not normal in a Government Bill but it's absolutely essential there is a consensus across the parliament and we'll keep on doing this.
"These aren't normal times. We need to put aside normal politics and we have to find a way for all of us to agree on the right measures to take forward."
8.45am: Fly tipping increases as recycling centres shut
Fife Council is urging people to stop fly tipping while recycling centres are closed.
Since the centres closed last week following staff shortages due to coronavirus, there has been an increase in fly tipping across the Kingdom.
Those that have items for recycling are being advised to store them securely until services resume.
Ken Gourlay, head of assets, transportation and environment, said: "With the closure of the household waste and recycling centres, and the suspension of the bulky uplift service, residents should ensure that large items intended for disposal are stored safely away from communal areas.
"It's that time of year when people are getting on with garden maintenance and DIY – brown bins continue to be collected for garden waste, so please store any excess waste responsibly."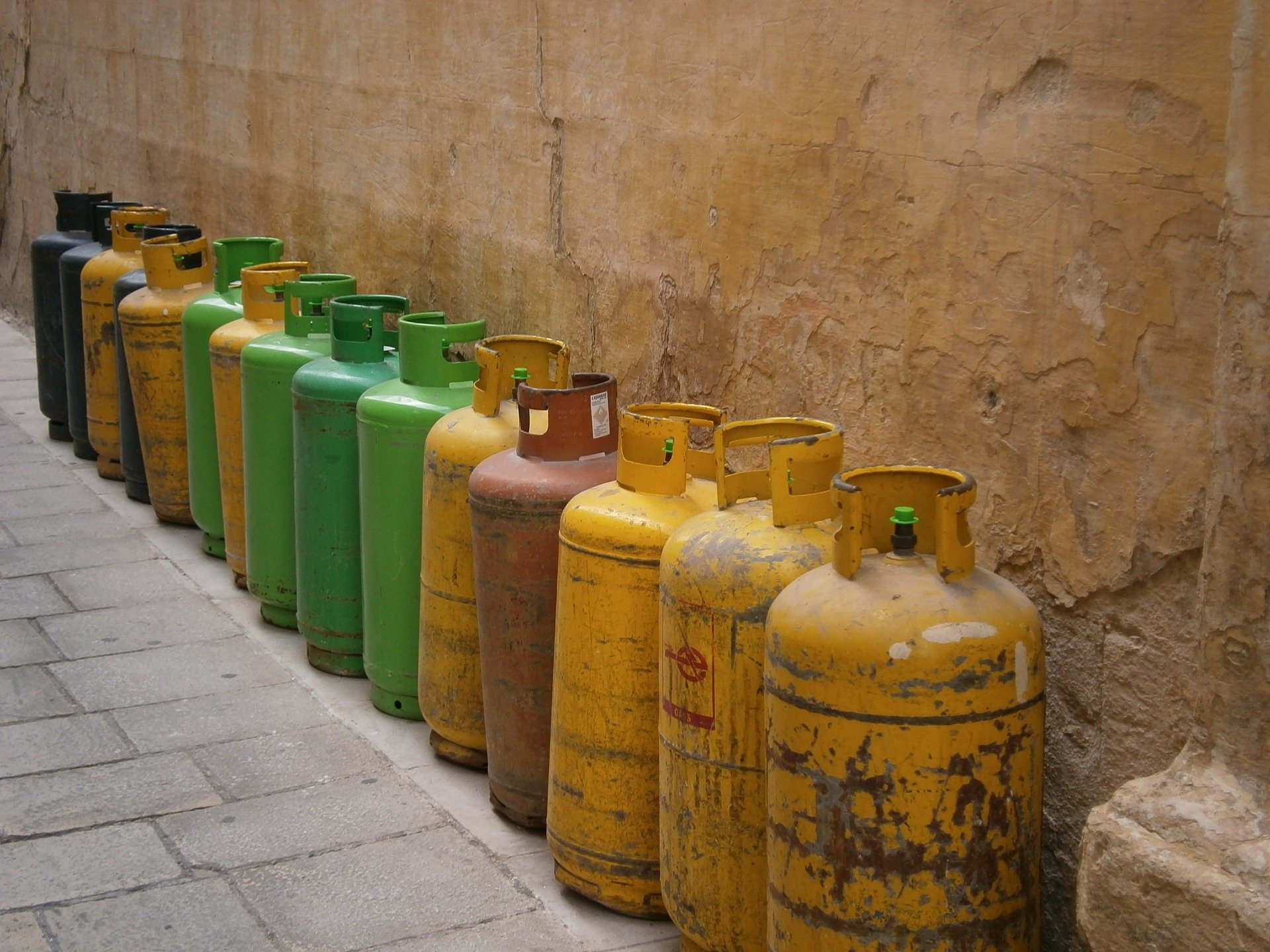 Meanwhile, Angus residents are being reminded not to dispose of gas cylinders in household bins.
Angus Council has asked residents to hold onto any gas cylinders until recycling centres, which have been closed due to the coronavirus pandemic, reopen.
In a statement, the council said: "The onset of British Summer Time tends to see an upturn in waste cylinders being cleared out, as people return to their garden sheds and outbuildings.
"In normal circumstances, they are generally disposed of at the local recycling centre.
"These are not normal circumstances.
"We ask people to please not put gas bottles in any of their bins at home as an alternative, as they may explode under heat or pressure and cause injury."
Residents are asked to hold on to them in the meantime, or contact the gas provider or selling agent who may be able to arrange a collection.
8.30am: AA not seen material impact from Covid-19
Roadside assistance expert AA said that it has not yet seen a material impact from the coronavirus pandemic, even as all but one of its offices have been forced to close.
The business said the future was uncertain and it was prioritising ensuring that staff, customers and suppliers stay healthy.
"We have put in place appropriate safety protocols across the group including the implementation of an extensive programme of home working which has enabled the temporary closure of all of our offices with the exception of Oldbury, our emergency contact centre," the company said in a statement to shareholders on Tuesday.
It added: "To date, the spread of Covid-19 has not impacted the group materially but there continue to be risks, including disruptions to our operations and, consistent with the rest of the market, there can be no certainty as to the future impact."
However, it still suspended its final dividend to shareholders amid the uncertainty, even as it revealed a big jump in profit.
Profit before tax more than doubled in the year to January 31 – before the worst impacts of coronavirus were felt in the UK – to £107m on revenue of £995m, a 2% increase.
8am: British Airways to stop serving Gatwick
British Airways is suspending all its flights to and from Gatwick.
The carrier is one of many that are to stop serving the UK's second busiest airport due to the collapse in demand caused by the coronavirus pandemic.
A British Airways spokesman said: "Due to the considerable restrictions and challenging market environment, like many other airlines we will temporarily suspend our flying schedule at Gatwick.
"We are contacting affected customers to discuss their options."
The airline will keep equipment for essential functions at the airport, such as maintenance, towing and cleaning, to enable it to restart operations quickly.
7.53am: Staff tips stolen during 'despicable' raid on seaside hotel
Staff tips made up for workers on furlough were stolen during a raid on a seaside hotel.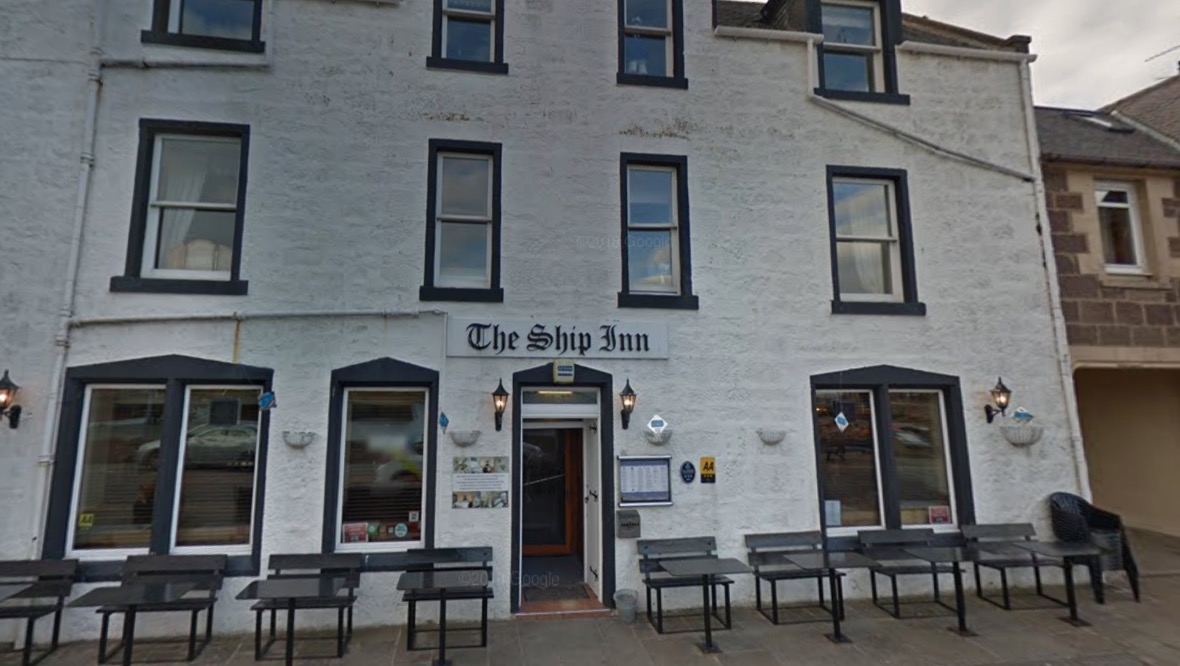 The Ship Inn in Stonehaven, Aberdeenshire, was targeted during the early hours of Saturday morning.
As well as a four-figure sum of money, a number of items were also taken.
6.30am: Breweries fear lockdown could be 'disastrous' for industry
Concerns have been raised that UK lockdown restrictions during the coronavirus outbreak could be "disastrous" for the brewing industry in Scotland.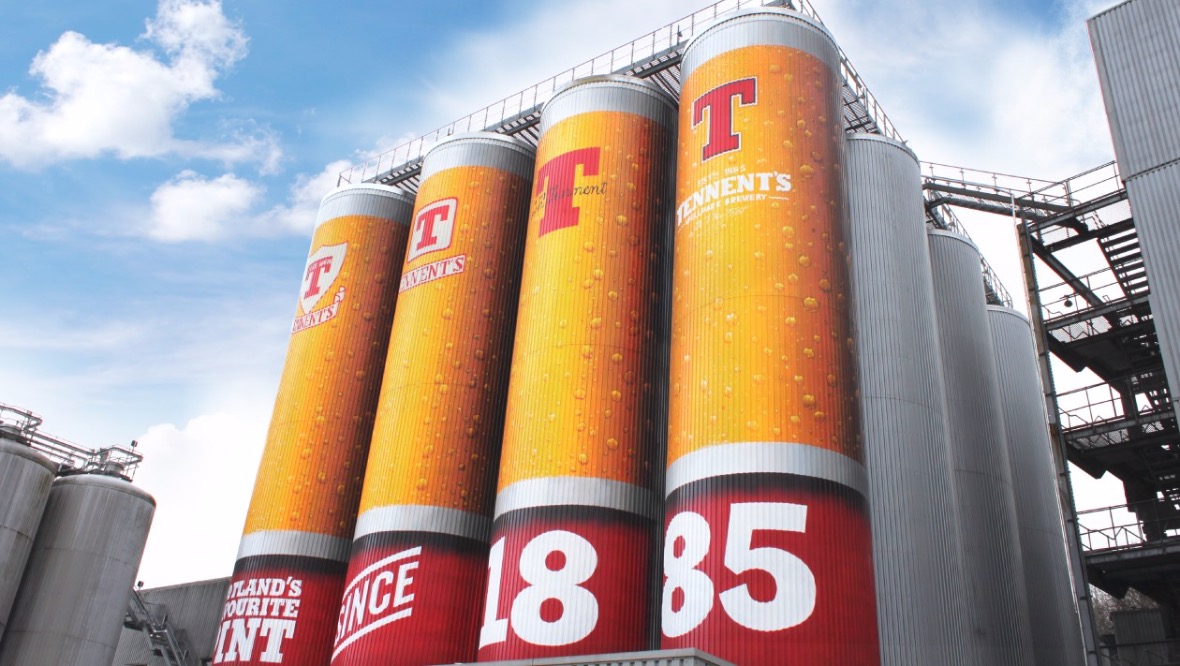 Pubs and restaurants were told to shut by the Prime Minister as part of measures to try to stop the spread of Covid-19 on Friday, March 20.
Several breweries have reported a surge in online sales since the restrictions were introduced but many expect stock to go to waste and are concerned about being able to survive.
Michael Gladwin, operations director of Black Isle Brewery, based near the Highland village of Munlochy, said: "It's been massive – we are 95% shutdown, we're having to rely on online sales of stock we have already produced.
"Probably 95% of our income has disappeared. There are no draught sales whatsoever – all that stock goes to waste."
6.30am: Legal obligation to double free childcare removed
Councils will no longer be legally required to almost double free childcare provision by August, so they can instead focus on emergency childcare for families during the coronavirus pandemic.
Scotland's local authorities had a statutory duty to increase hours of free pre-school education for three and four-year-olds, as well as eligible two-year-olds, from 600 hours to 1140 hours.
The near doubling saw local authorities build or refurbish hundreds of buildings and recruit thousands of additional staff.
However, the Scottish Government has decided to suspend the statutory duty so councils can focus on responding to the current pandemic.
No date has been provided for when it might be made a legal obligation again.
6.30am: Further coronavirus powers for Scotland to be debated
Politicians are set to debate further coronavirus measures for Scotland.
The Coronavirus (Scotland) Bill contains substantial further powers to ensure essential public services can continue and help businesses throughout the pandemic.
MSPs are due to debate all stages of the Bill on Wednesday.
6.30am: The fight against coronavirus continues
People are expected to remain at home in an effort to stop the spread of coronavirus.
Eight days ago, Prime Minister Boris Johnson announced Britons should only go out for exercise once a day.
Gatherings of two of more people are banned, except for members of the same household.
People should only go to the shops for essentials like food or medicine as infrequently as possible, and should not go out to see friends or family members who do not live in the same house.
STV News is now on WhatsApp
Get all the latest news from around the country
Follow STV News
Follow STV News on WhatsApp
Scan the QR code on your mobile device for all the latest news from around the country