9.33pm – A thank you from the First Minister
First Minister Nicola Sturgeon has shown her appreciation for those who are adhering to lockdown rules so far.
She posted on social media: "As we head into the weekend, I want to say a massive thank you to everyone across Scotland doing the right thing – I don't underestimate how tough this is, but it will save lives and get us through and hopefully back to normal more quickly. Thank you".
9.06pm – Stay at home… even though it's the weekend
The Scottish Government's national clinical director, Jason Leitch, has urged people to stay at home… even though it's the weekend.
Mr Leitch has shared a video message asking people to keep following the rules during lockdown and avoid the temptation to head out.
People should only go out for limited important reasons, such as hospital or medical care, picking up essential supplies or medicines, for work if you are a key worker and to look after a vulnerable person.
8.42pm – Aviation services firm reduces global workforce by 17,500
Aviation services company John Menzies has reduced its workforce worldwide by 17,500 because of the impact of the spread of coronavirus on business.
The Edinburgh based firm said the move was part of its cost reduction initiatives, which have been necessary because of a decline in air travel.
"Reductions are being supported in some countries by governmental schemes and we hope that in the fullness of time a high number of these employees can return to the business," a trading update published on Friday said.
7.27pm – Economic secretary wants public bodies to protect suppliers
Public bodies across Scotland should act to protect their suppliers to help them through the coronavirus outbreak, Scotland's economy secretary has said.
Fiona Hyslop highlighted new guidance published for public sector firms including accelerating payment practices to ensure suppliers are paid as quickly as possible and modifying contract terms to offer relief for contractors.
She wrote to the organisations urging them to act now to help their supply chain cope with the pandemic, stating: "The current outbreak of Covid-19 is already having a significant impact on businesses of all sizes.
"Many suppliers will struggle to meet their contractual obligations and this will put their financial viability, ability to retain staff and their supply chains at risk."
She continued: "Public bodies should act now to support their suppliers so they are better able to cope with the current crisis and to resume normal service delivery and fulfil their contractual obligations when the outbreak is over.
"This guidance provides a suggested template document that public bodies may wish to use when liaising with suppliers to agree interim payment proposals and modifications to current contracts.
"Public bodies should now aim to accelerate their payment practice to ensure payment is made as quickly as possible to their suppliers.
"The national endeavour to get us through this health crisis will require an unprecedented economic response shared collectively, deliberately and with purpose – by business, the public sector, unions, workers and the public."
6.10pm – NHS staff to be tested for coronavirus
The testing of front line NHS staff to determine whether they have or have had coronavirus will start next week.
The move was announced at a UK Government press briefing and is set to apply across the country.
Scotland's chief medical officer Dr Catherine Calderwood is expected to release a statement shortly.
5.42pm – A message for ambulance workers
The chairman of the Scottish Ambulance Service has share a message with staff, thanking them for their dedication and commitment.
"The weeks ahead are going to be really tough," Tom Steele said.
"And I know your dedication, your willingness and your expertise will save lives and make such a difference to so many people."
5.26pm – Changes to Glasgow Subway announced
Glasgow Subway will operate on one circle only from Saturday, as SPT reduces its service during the coronavirus lockdown.
The operator will continue to run the Outer Circle moving clockwise from Govan and stopping at all stations.
Four trains will run, offering a six-minute service from stations from 6.30am to 9pm on Monday to Saturday and from 10am to 6pm on Sunday.
The last train from Govan to the city centre will depart at 8.42pm. The last train will leave the City Centre for Govan at 8.55pm.
The last train to leave the city centre and go to all stations is 8.30pm.
4.57pm – 'Definitive answers' on Fringe next week
The Edinburgh Festival Fringe Society plans to announce "definitive answers" about its 2020 programme next week.
Partners have been holding talks about the arts festival taking place in August amid safety fears posed by coronavirus.
Many large-scale events have already been delayed due to the outbreak.
Fringe Society chief executive Shona McCarthy said: "I'm grateful to the hundreds of artists, producers, venues, residents and audience members who have been in touch with us this week to share their thoughts on the future of this year's Fringe.
"Whilst there have been many different opinions expressed, we know that definitive answers are needed and we hope to have them for you next week.
"Progress is being made in this area and we will continue to push for answers over the coming days."
3.51pm – Nicola Sturgeon wishes Prime Minister a 'speedy recovery'
Nicola Sturgeon has wished Boris Johnson "a very speedy recovery" after the Prime Minister tested positive for coronavirus.
Scotland's First Minister revealed she has not taken a test for the infection.
Speaking at the Scottish Government's daily coronavirus briefing in Edinburgh, she said she only expects to be checked for Covid-19 if she develops symptoms.
Chief medical officer Dr Catherine Calderwood said a protocol is in place for senior members of Government to be tested – but only if there are clinical reasons to do so.
Asked about the Prime Minister testing positive for coronavirus and whether she had taken a test, Ms Sturgeon said: "No I have not thus far. I send my very best wishes to Boris Johnson and his family.
"I've just seen him post a video and that would certainly reflect what he said, that he's suffering from mild symptoms but I don't underestimate for anybody how difficult it is to be positive for this virus.
"So I'm definitely sending my best wishes to him for a very speedy recovery."
3.18pm – Tunnock's stop production temporarily
Biscuit bakers Tunnock's have ceased production from their factory in South Lanarkshire in response to the coronavirus outbreak.
The company, known for their world famous teacakes, considered "every alternative" but said it was the "only responsible course of action".
Tunnock's director Fergus Loudon announced the Uddingston factory's closure and said production will resume "as soon as it is safe to do so".
12.56pm: Health secretary tests positive for coronavirus
Health secretary Matt Hancock has tested positive for coronavirus.
Posting on Twitter, he said: "Thankfully my symptoms are mild and I'm working from home and self-isolating."
12.42pm: Eight more deaths as cases rise above 1000
Eight more people have died in Scotland after being diagnosed with coronavirus, while total confirmed cases have risen above 1000.
The First Minister said the eight new patient deaths took the country's total to 33, while confirmed cases increased by 165 in the last 24 hours to 1059.
There are 71 Covid-19 patients currently being treated in intensive care units, Nicola Sturgeon added.
12.41pm: Production at Dundee's Michelin factory will not resume
Production at Dundee's Michelin factory will not restart when the Covid-19 restrictions are lifted, the company has confirmed.
The tyre factory, which first opened in 1972, announced in 2018 that it would officially close its doors in June this year.
Michelin had initially planned to restart production after April 13 and carry on until the plant's closure, however the company has concluded that it would be "unviable and unwise" amid the "growing challenges" caused by the coronavirus outbreak.
The decision was taken in agreement with the Unite union and all employees will continue to be paid at their normal rate until the end of June.
11.55am: Thousands of former nurses and midwives return to work
More than 7500 former nurses and midwives across the UK are now on the Nursing and Midwifery Council's (NMC) Covid-19 temporary register and are ready to support the national effort in tackling the pandemic.
The temporary register comes just seven days after the professional regulator wrote to around 50,000 nurses and midwives who had voluntarily left their professions within the last three years, inviting them to sign up and help the existing health and care workforce in this critical situation.
Andrea Sutcliffe, chief executive and registrar, said: "To our returners – and to the 700,000 nurses, midwives, and nursing associates who are already playing an essential and much valued part in this pandemic – you are the heartbeat of our health and care system. Thank you."
11.49am: My Family Pet and Vets Now remain open
My Family Pet and Vets Now will remain open throughout the coronavirus crisis.
They are asking owners with a sick or injured pet to call them in an emergency, and are also offering a video consultation service where owners can speak to a qualified vet on their mobile, tablet or laptop, from the comfort of their home.
Amanda Boag, group referral director at My Family Pet and who oversees clinical leadership at Vets Now, said: "Pets should not suffer needlessly regardless of the measures in place to tackle the spread of coronavirus so, if you're worried, please do not hesitate to call us.
"If our staff determine that your pet needs essential treatment, we will see you.
"As a world-leading provider of veterinary care, it is our responsibility to prevent and control infections and our thousands of vets and vet nurses will continue to be here for pet owners at the time they need us most.
"Our practices have robust protocols in place to ensure animal welfare alongside protection of client and staff health and wellbeing."
11.45am: More on Boris Johnson being diagnosed with coronavirus
The Prime Minister said: "I am working from home, I am self-isolating and that's entirely the right thing to do.
"But be in no doubt I can continue, thanks to the wizardry of modern technology, to communicate with all my top team to lead the national fightback against coronavirus."
11.36am: A reminder of hospital visiting rules
11.21am: Prime Minister Boris Johnson has coronavirus
Boris Johnson has tested positive for coronavirus, the Prime Minister confirmed in a video on social media.
10.53am: CalMac 'essential lifeline' timetable comes into force
10.29am: Pubs face police action if they open
People who open pubs or restaurants during the Covid-19 lockdown face police action under new powers granted by emergency legislation, a Scottish Government minister has said.
Michael Russell was discussing the use of the Coronavirus Bill to ensure businesses and individuals are following the rules on social distancing.
Those who breach the guidelines can be told to return home by police, with fines and prosecution possible for those who fail to comply.
The Cabinet Secretary for the Constitution, Europe and External Affairs said people will still be able to leave the house once a day for exercise during the lockdown.
He told BBC Radio Scotland's Good Morning Scotland programme on Friday: "There's no desire to penalise people for absolutely no reason.
"But this will be required to be done if people are doing the wrong thing. People should be confident that, if they're doing the right thing, if they're out for their exercise in the way suggested, then they're not doing anything wrong and the regulations say that.
"But if people are flouting these matters, if people are doing things they shouldn't do – for example, opening pubs, clubs or restaurants that they shouldn't be opening, or trying to get away with something – then they will be obviously penalised."
10.13am: Personal protective equipment to be rolled out to police
Frontline police officers in local divisions across Scotland are expected to begin receiving equipment to protect them from Covid-19 next week.
More than 630 officers have already received personal protective equipment (PPE) including FFP3 masks, gloves, boot covers and goggles.
It is anticipated an extended roll-out of fitting, training and issuing of kit will be under way next week across all local policing divisions as well as within specialist services on a 24/7 basis.
9.50am: Scotland's National Airshow cancelled
National Museums Scotland has announced the cancellation of Scotland's National Airshow, which was due to take place at the National Museum of Flight in East Lothian on Saturday, July 25.
A spokesperson said: "This is in light of the advice and measures currently being implemented by the UK and Scottish governments in response to the outbreak of Covid-19.
"Currently all of our museums are closed until further notice.
"This includes the National Museum of Scotland, the National Museum of Flight, the National Museum of Rural Life and the National War Museum at Edinburgh Castle."
9.45am: Support for blind and partially sighted
Those that are blind and partially sighted will still have access to services from sight loss charity RNIB Scotland amid the coronavirus outbreak.
"In the current period of uncertainty and confusion it is more important than ever that those who are among the most vulnerable in society still have confidence that they have help and support," said the charity's director James Adams.
Around 170,000 people are living in Scotland with significant sight loss. Although most are over the age of 60, around 3500 children and young people also have a visual impairment.
The helpline remains open on 0303 123 99.
Mr Adams added: "This can give advice and information and refer people on to other services.
"Information on issues of concern to people with sight loss will also continue to be broadcast, as well as entertainment programmes, by our Connect Radio station, available on Freeview 730 or online.
"RNIB's Talking Book library can still post or download the thousands of titles we have available in audio and other formats."
9.30am: Co-op fills 5000 temporary store jobs
The Co-op has filled all 5000 temporary store jobs it created last week in a record seven days following an "unprecedented" response to the retailer's recruitment drive.
The company said it had taken on many people who found themselves unexpectedly out of work due to the ongoing coronavirus crisis.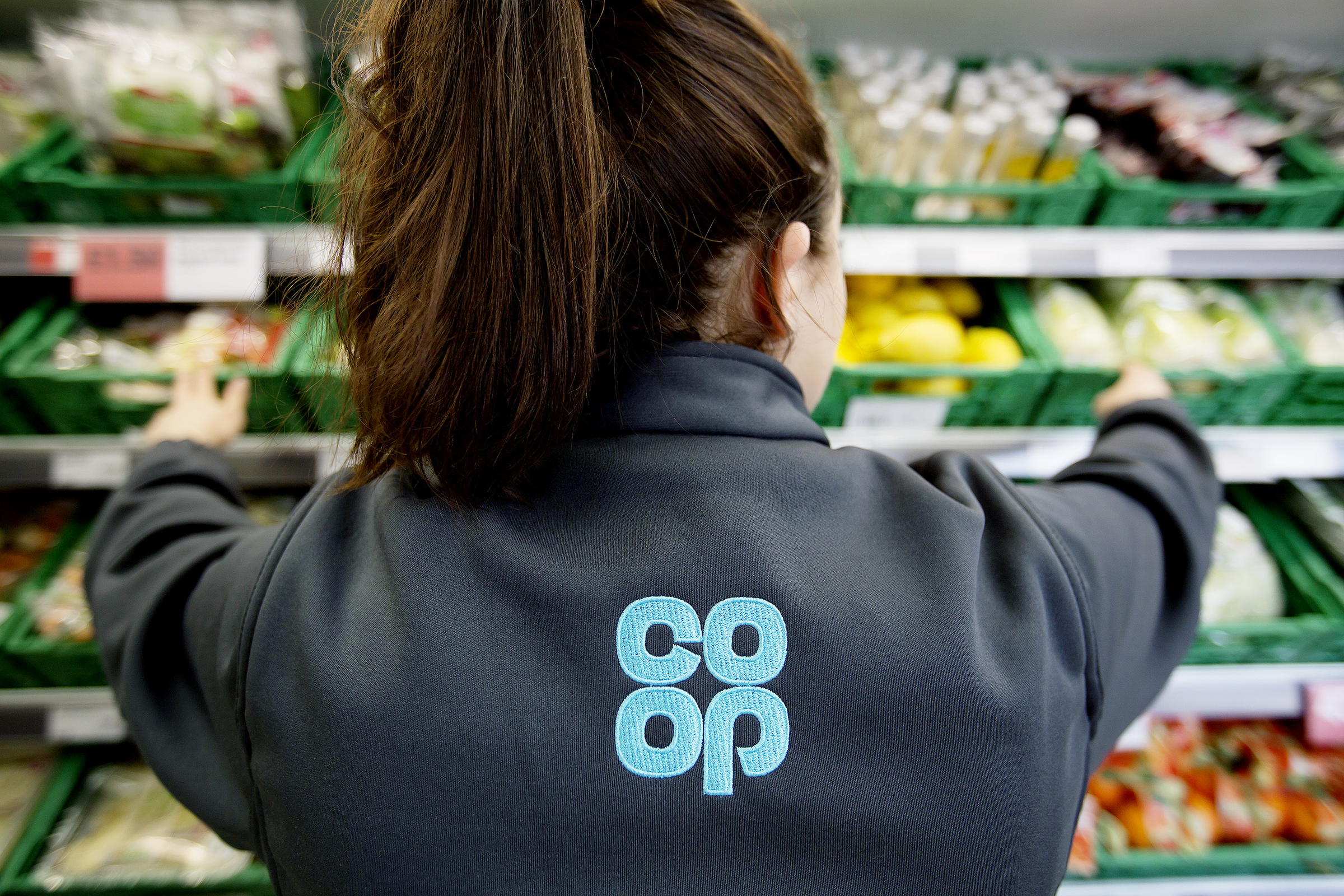 By this weekend, all 5000 new recruits will be working across the convenience retailer's network of stores, giving a boost to the Co-op's efforts to keep shelves replenished.
Jo Whitfield, chief executive of Co-op Food, said: "Just one week ago we asked members of the British public who needed jobs to come forward and join forces with us.
"The response has been overwhelming as people pull together to feed the nation. All of our colleagues are heroes and are doing an amazing job under huge pressure."
8.30am: Firefighters to drive ambulances and retrieve bodies
Firefighters have agreed to deliver food and medicine, drive ambulances and retrieve bodies during the Covid-19 pandemic.
The plan, agreed by the Fire Brigades Union (FBU), fire chiefs and employers, will see firefighters maintain core services such as attending fires and road traffic accidents, but also providing extra services as coronavirus continues to spread.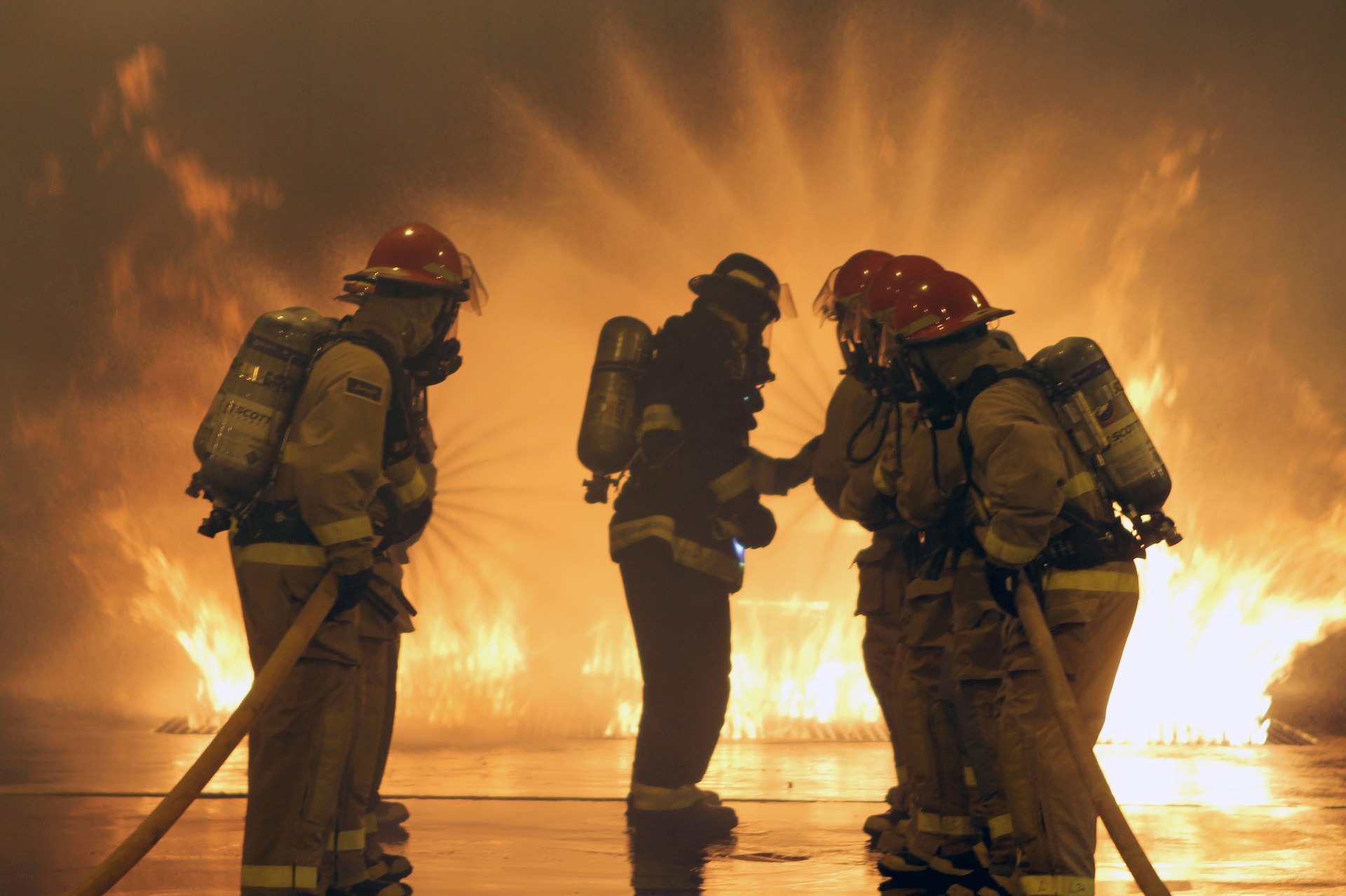 Matt Wrack, general secretary of the FBU, said: "We face a public health crisis unparalleled in our lifetimes.
"The coronavirus outbreak is now a humanitarian emergency and firefighters rightly want help their communities.
"Firefighters are fantastic at teamwork, are experienced in driving emergency vehicles and, as a service rooted in the community, may be best placed to deliver essential items to the most vulnerable.
"Many fear the loss of life in this outbreak could be overwhelming – and firefighters, who often handle terrible situations and incidents, are ready to step in to assist with body retrieval."
8.01am: Transport police will be out on patrol
British Transport Police warned rail users that officers will be out on patrol on Friday morning.
Posting on Twitter, a spokesperson said: "If you're using the rail network this morning, you can expect to see our officers and be asked why you're travelling.
"Thank you to everyone who is staying at home.
"You're saving lives and helping us concentrate on getting key workers to work."
7.45am: Council job cuts put on hold
Planned job cuts at Glasgow City Council have been put on hold due to the coronavirus outbreak – with unions saying they shouldn't go ahead at all.
City chiefs were expected to agree to a voluntary redundancy scheme at a meeting on Thursday but the paper was pulled as the timetable for the roll-out is no longer achievable as a result of the pandemic.
The council says it needs to cut its workforce to reduce the wage bill as it tries to cope with tightening budgets and the ongoing costs of the equal pay settlement.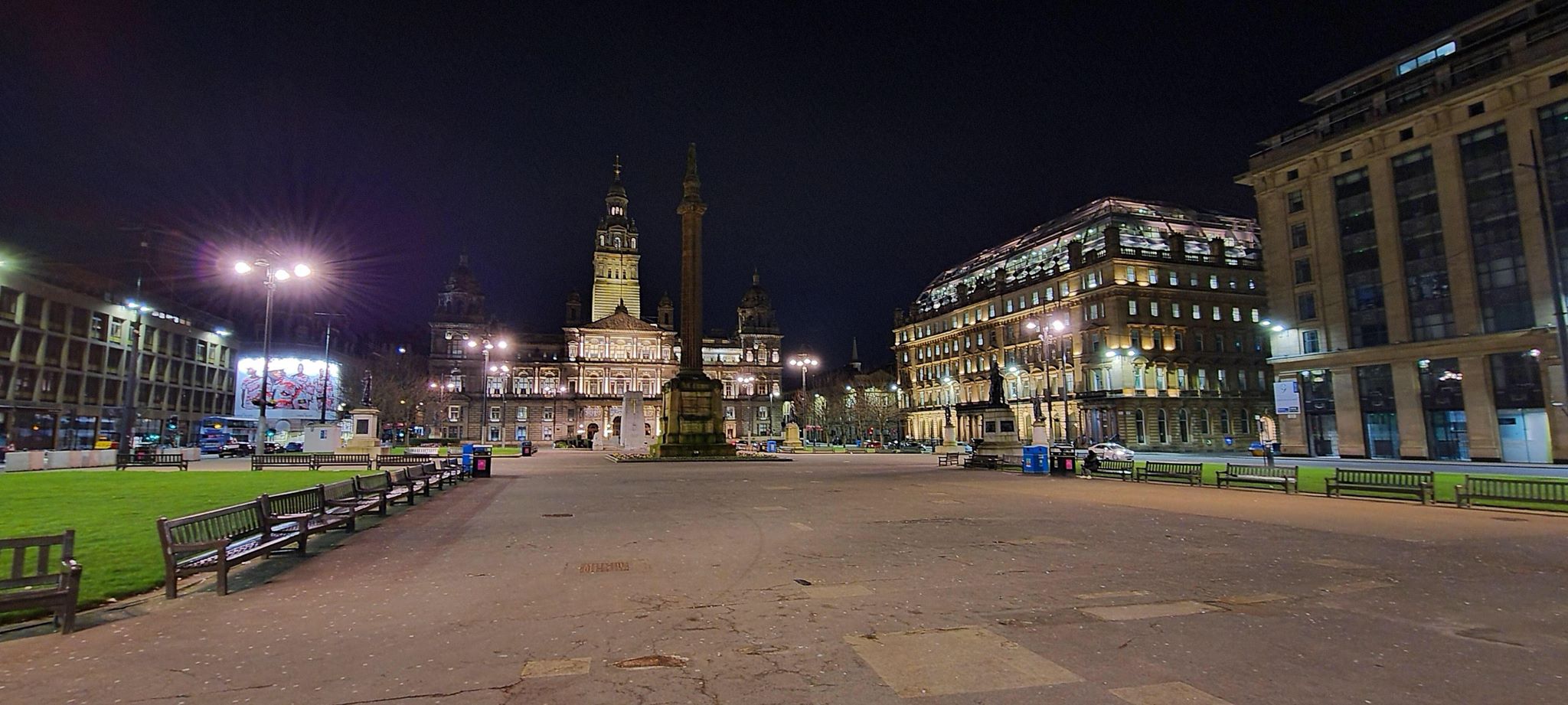 It is also trying to introduce a new pay and grading structure to address inequalities.
A council spokesman said: "It is clear that, given current events, the anticipated timetable for the full implementation of a scheme would not be achievable.
"Officers will revise the paper and bring it to a future meeting of the City Administration Committee."
7.27am: Call to take extra care with household waste
Renfrewshire Council is asking people who are ill or self-isolating to take extra steps to deal with their household waste during the coronavirus outbreak.
Council chiefs are asking anyone who has contracted the virus, or is displaying symptoms, to put used tissues and cleaning supplies into a separate bag from all other waste.
This bag of waste should then be placed into another bag and kept away from other rubbish for three whole days before leaving it out for bin workers to collect.
Aside from these changes, the council has said bin collections will remain as normal but are subject to constant review due to the ever-changing situation.
6.56am: Landlady offers free flat to NHS staff in Covid-19 fight
A kind-hearted landlady is offering her flat to NHS staff to use for free during the coronavirus pandemic.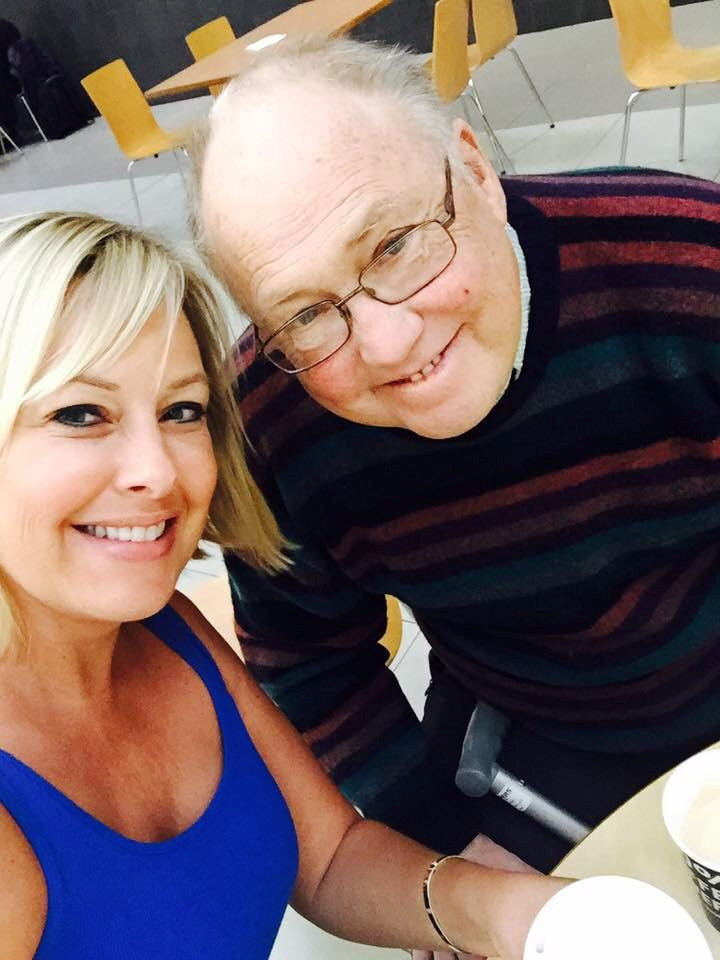 Kay Morgan, 46, has made her two-bedroom Airbnb property in Prestwick, South Ayrshire, available for nurses, doctors and care workers on the frontline fighting Covid-19.
She decided to offer it as a way of thanking hospital staff, who are currently treating her father Douglas Macdonald, 76, for an infection at University Hospital Crosshouse in Kilmarnock, East Ayrshire.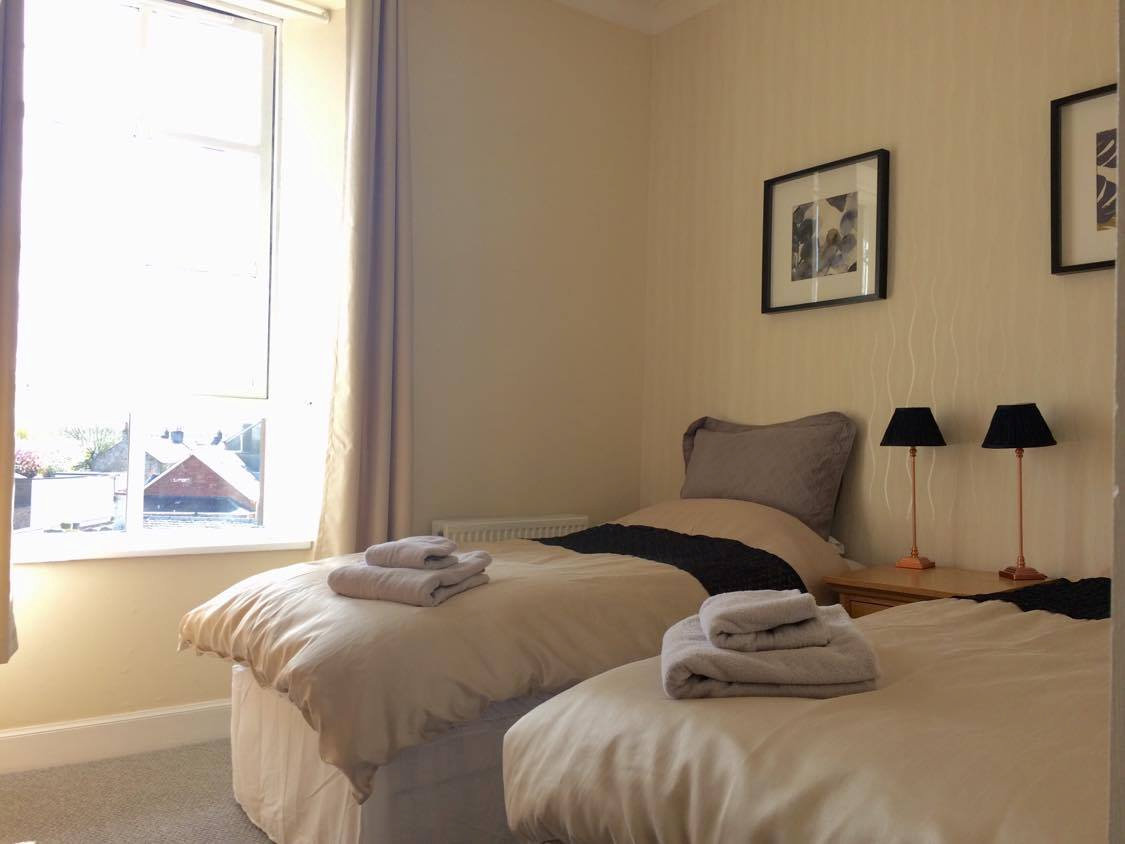 Ms Morgan said: "I know what it's like being in the hospital.
"After coming home from hospital I felt at risk of infecting my own family.
"Imagine you had a newborn baby or your own parents to look after.
"There's a lot of young nurses and doctors who might not want to go back and infect their own family.
"They could use the flat with their colleagues to get some rest in between shifts."
6.30am: Children turn to Childline over fears about coronavirus
Children are contacting Childline over fears about coronavirus and how it is affecting their mental health.
NSPCC Scotland wants key worker status for their counsellors after 167 children north of the border called the helpline in one week.
Counsellors in the Glasgow office spoke to 80 children anxious about the outbreak, between March 16 and 22, while the Aberdeen base counselled 87.
Among the concerns raised were struggles accessing mental health support, problems caused by isolation and arguments at home.
6.30am: Liberal Democrats postpone leadership election for a year
The Liberal Democrats have suspended their leadership campaign for a year so the party can focus its full attention on the "fallout" from coronavirus.
The opposition party had been due to start the process for replacing Jo Swinson, who was forced to step down as leader after losing her East Dunbartonshire seat at the December general election, in May and announce a successor in July.
But the pro-European Union outfit said it was putting the country first while the UK was going through its "biggest crisis" since the Second World War by postponing until May 2021.
6.30am: Finance secretary wants urgency for self-employed support
Scotland's finance secretary has "serious concerns" about the wait self-employed people face to access UK Government support.
Chancellor Rishi Sunak announced plans for grants covering 80% of a self-employed worker's average monthly profit up to £2500 to help boost finances during the coronavirus outbreak.
However, the new scheme may not be available until June, prompting criticism of the waiting times facing Scotland's self-employed, which official figures put at 320,000.
Scottish finance secretary Kate Forbes said: "Many self-employed people are on low incomes with bills to pay and families to feed, and they cannot afford to wait until June for this vital support.
"More urgency is required whether through speeding up payments or the benefits system."
6.30am: The fight against coronavirus continues
People are expected to remain at home in an effort to stop the spread of coronavirus.
On Monday night, Prime Minister Boris Johnson announced Britons should only go out for exercise once a day.
Gatherings of two of more people are banned, except for members of the same household.
People should only go to the shops for essentials like food or medicine as infrequently as possible, and should not go out to see friends or family members who do not live in the same house.