5.30pm: Berry growers launch large-scale recruitment drive
A group of Scottish berry growers have launched a large-scale recruitment drive to encourage people in Scotland who have been affected by recent coronavirus-related redundancies to come and work on their farms.
Angus Growers is a group of nineteen Scottish farmers who last year produced over 12,400 tonnes of fresh berries for consumers across the UK. However, this year they are anticipating a shortfall of almost 80% of their workforce, as a result of the ongoing covid-19 pandemic.
James Porter, soft fruit grower for Angus Growers, said: "We are entering an unprecedented time. As restrictions on our day-to-day lives increase and challenges build, the Scottish horticultural industry has a critical role to play in helping us maintain our health and nutritional wellbeing.
"I know that many people are facing redundancy across the travel and hospitality industries and I would encourage anyone who is looking for work to visit our new dedicated recruitment site and apply."
5pm: Schools 'must follow rules' on coronavirus
Scotland's largest teaching union is demanding schools and councils follow health advice to protect pupils and staff.
The Educiation Institute of Scotland has accused some local authorities of not following guidelines around coronavirus.
The union claims that some schools are allowing cohorts of pupils to attend unnecessarily and certain councils have been holding large staff meetings were social distancing is impossible.
3.25pm: Trust closes properties and car parks in the fight against virus
Conservation charity the National Trust for Scotland has announced that it will be closing all its gardens and car parks.
The trust will also be closing all holiday let properties and cancelling booking until the end of April as well as asking people not to travel to its island properties.
3.20pm: UK Government urged to provide clearer advice to employers
A union has called on the UK Government to give clearer advice to businesses over leave of absence for workers during the outbreak.
The STUC said it has received dozens of reports of confusion and failure to communicate with staff and urged concerned employees to contact their union representative.
2.19pm: Health secretary announces 'community hubs'
Health Secretary Jeane Freeman announces measures aimed at supporting NHS patients.
Firstly, Ms Freeman announced the setup of virtual 'community hubs', which will be accessed by calling NHS24 on 111.
She said people will be assessed over the phone and will be given additional advice or have an appointment made for them to attend an assessment centre, where they will be seen in person and treated or referred to hospital.
The Health Secretary also urged people using NHS24 to obtain sick notes to instead use the NHS website in a bid to leave the phone lines free for people to access the hubs.
She said: "This is a single service across the whole country, delivered through our health boards, covering our remote and rural communities as well so it is national coverage through that 111 phone number, available 24/7."
The health secretary said the hubs will also free up GPs to continue providing support and treatment for ailments other than coronavirus.
The reach of community pharmacists has also been extended by the Health Secretary through the minor ailment service, meaning the initiative will be able to "play its full part" in stopping the spread of the disease.
2.12pm: Aberdeen chairman warns of financial crisis
Aberdeen chairman Dave Cormack has warned that the club faces unsustainable losses if the football shutdown continues long-term, revealing that the Dons could miss out on up to £6m of projected income.
All Scottish football is suspended indefinitely as the country deals with the coronavirus crisis and clubs are missing out on matchday revenue while still incurring their normal running costs.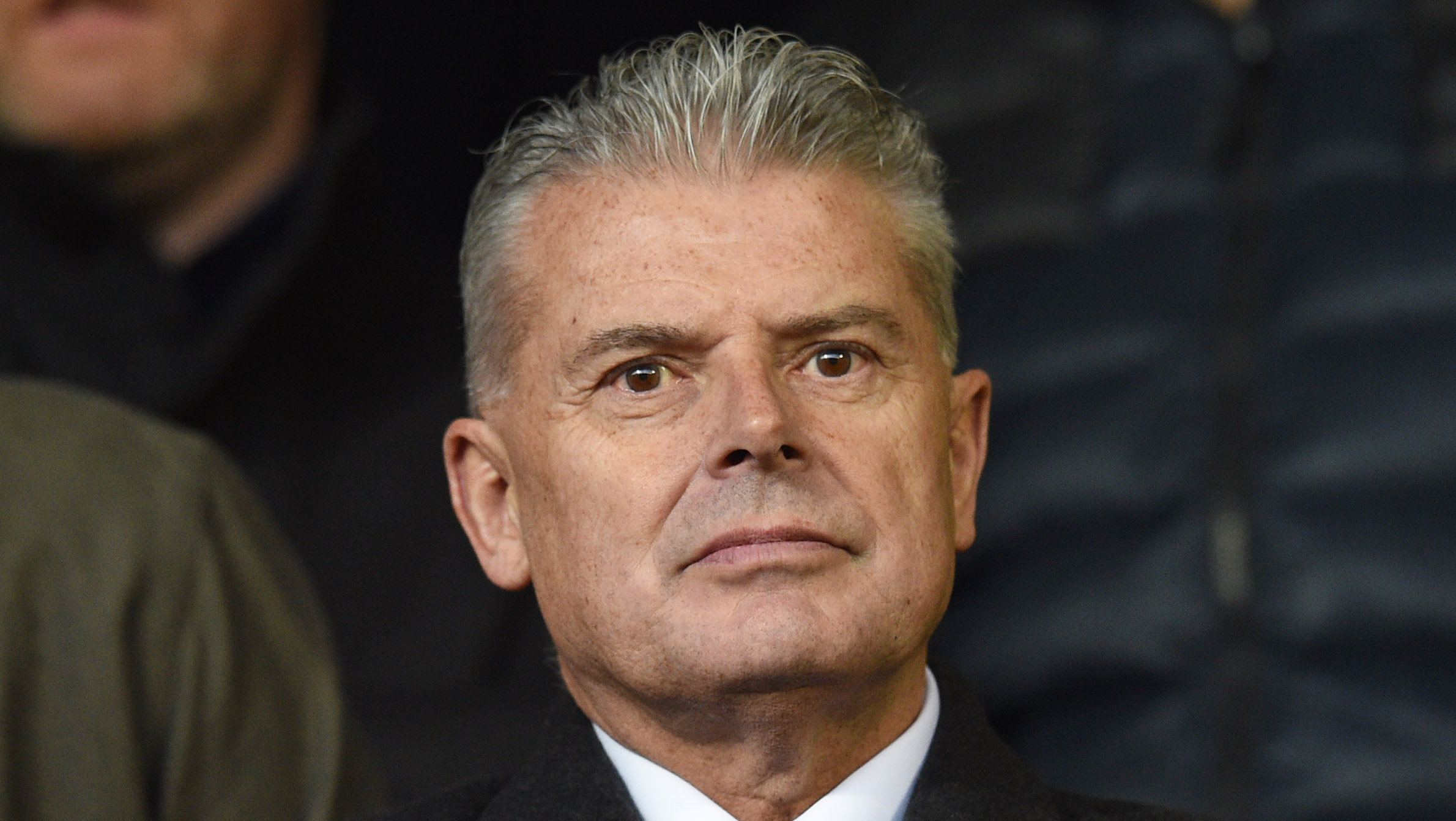 1.25pm: 'Non-essential' shops should close – Nicola Sturgeon
Nicola Sturgeon thanked shops that have already closed but said any outlets that are not selling essential items like food and medicine should also shut.
She said: "My message to shops that are still open is this and it is clear, if you are not providing essential items like food and medicines then please also close now."
Sturgeon said that building sites and hair salons should also close.
She said: "It has been clear to me that there are still too many people across our country who are being expected to, or expecting to, go to work as normal and this presents a serious and unnecessary risk of spreading the virus.
"I want to reiterate that if you run a business and if the nature of your business makes it difficult for you or your workers to work from home or to practice safe social distancing then you should close."
She added: "This morning I was asked on radio about building sites and hair salons and my advice would be to close."
1.21pm: 1000 people in Scotland probably infected
Chief medical officer for Scotland Dr Catherine Calderwood said: "Those 14 deaths probably each represent up to 1000 people that have become infected.
"We have 23 people currently in our intensive care units across Scotland who have coronavirus and each of them represents perhaps 400 to 500 other people that will have become infected in the course of their illness."
12.40pm: Death toll in Scotland rises to 14
A further four people have died after testing positive for coronavirus in Scotland, taking the total number of deaths there to 14, First Minister Nicola Sturgeon has announced.
In total 499 people have tested positive for the virus in Scotland, an increase of 83 from Sunday.
Sturgeon said the figures are likely to be an under-estimate.
12.10pm: More on that Twitter row between the health secretary and SNP MSP John Mason
Health secretary Jeane Freeman has criticised an SNP MP for keeping his office open for surgeries with members of the public.
Freeman urged Shettleston MSP John Mason not to keep his office open as normal given social distancing advice to avoid non-essential contact amid the coronavirus pandemic.
The health secretary castigated Mason for his approach, saying "you are neither an exception nor exceptional".
12.04pm: Golf pro flags up new idea
A golf professional believes his new invention could play a role in helping stop the coronavirus spreading.
Martin Gray designed the Thin-pin which has been trialled successfully at his local course in Ladybank, Fife.
11.56am – Subway becomes the latest major food chain to shut its doors
The sandwich giant Subway has followed in the footsteps of Costa and McDonald's by temporarily closing.
11.52: NHS 24 says its phone lines are 'exceptionally busy'
11.40: Church services go digital
Many churches in Scotland will be streaming services online while their buildings are closed.
The Church of Scotland Moderator will also go live on Facebook every morning at 10am.
11.32am: Careful what you flush, says Scottish Water
Scottish Water has issued a reminder on what can be flushed down toilets – amid reports some people may be getting creative when it comes to finding toilet paper.
It warned that only the '3Ps' – pee, poo and toilet paper – should be flushed.
'Alternatives' to toilet paper might not be biodegradable, causing blockages and flooding.
Peter Farrer, Scottish Water's chief operating officer, said: "Alternative un-flushable items such as wet wipes, kitchen roll, cotton wool, tissues or other forms of paper can cause blockages in the pipes.
"Additional sewer chokes at this time of heightened concern around health could pose additional risk through internal flooding, as well as causing an obviously unpleasant disruption in the home.
"We would urge people to flush only pee, poo and toilet paper in order to reduce the risk of internal sewer flooding. Such blockages are preventable and by following the simple 3Ps guidance together we can ensure the network is fully effective."
11.29am: One-stop shop for all the coronavirus advice you need
11.12am: Health secretary shames MSP from her own party for inviting constituents to office
11.03am: Virtual museum
10.31am: Hearts captain Steven Naismith accepts 50% pay cut
Hearts striker Steven Naismith says he will accept a 50% wage cut to help the Tynecastle club's finances.
In a statement issued on his behalf on Sunday, Naisimith said he hoped the move would "contribute in some way to the long-term survival of the club at a challenging time and save jobs".
Earlier this month, Hearts asked all players and staff to accept a 50% cut in wages in order to stave off the effects of the current football shutdown.
10.06am: Youth hostels close across Scotland
Hostelling Scotland has announced the closure of its 33 youth hostels.
It said they would shut down immediately until further notice.
Margo Paterson, chief executive of Hostelling Scotland, said: "It is with great sadness that we have had to temporarily close our Youth Hostel network until further notice.
"However, the health, safety and wellbeing of our people and guests along with protecting the communities in which we all live and work is our utmost priority at this time."
10.05am: Nicola Sturgeon and Jason Leitch host children's Q&A
9.39am: Ferries for island residents only
Non-residents travelling to Scotland's islands to self-isolate sparked fury over the weekend.
Ferry operator CalMac said only island residents should now use its services.
Managing director Robbie Drummond said: "From now on ferries will be for those who live on our islands, who have an essential need to travel to or from the mainland, and for essential supplies or business. Nothing else.
"The return of non-residents from islands back to the mainland will also be deemed essential travel."
9.24am: Costa Coffee to close all its branches from tonight
Coffee giant has joined fast-food chain McDonald's by announcing the closure of all its branches.
It said all staff would continue to be paid.
9.18am: Schoolchildren across the country are enjoying a PE lesson
9.15am: Warning to stay away from Loch Lomond
9.10am: Trains packed despite 'social distancing' guidelines
Pictures have emerged of packed trains and buses on the day transport operators reduced their services in response to the coronavirus pandemic.
ScotRail introduced a reduced timetable to focus on providing public transport for key workers and said changes were necessary because of a decline in the availability of their staff.
However, the move meant some services were overloaded with people, during a time when the Scottish Government is urging social distancing, leaving a number of passengers furious.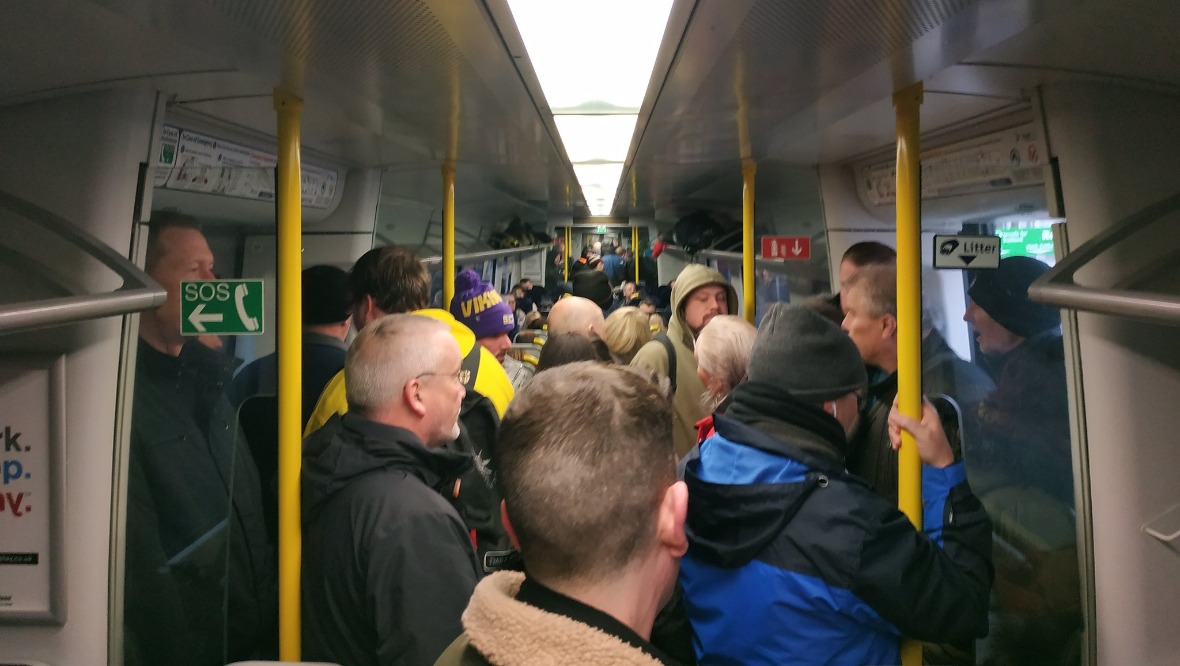 9.08am: Coronavirus advice' not optional' – Nicola Sturgeon
First Minister Nicola Sturgeon has told the public that coronavirus advice should be treated as a set of rules and "shouldn't be seen as optional".
The warning comes as the number of deaths in Scotland from Covid-19 has risen to 10.
The First Minister said guidance on social distancing will help to stop the spread of the virus, while decreasing pressure on the NHS.
Speaking to Good Morning Scotland on BBC Radio Scotland, Sturgeon said: "I want to be very clear to people, the advice that is being given to people is not to be seen as optional.
"Consider it a set of rules that is to be followed, because it is about helping us do these key, critical things, slow down the spread, reduce the peak impact of this, which is so important in making sure that our National Health Service doesn't become overwhelmed and ultimately it will save lives and it will save, potentially, a lot of lives."
The First Minister also warned those flouting the social distancing measures, with reports suggesting high numbers of people in parks and beaches across Scotland over the weekend, that an overwhelmed NHS will lead to people dying "needlessly and avoidably".
She added: "That is what we're trying to prevent."