Currently stealing a dog is treated the same as stealing an inaminate object in Scotland, but this could change.
People who steal dogs could face up to five years in jail under a proposed new law that has been backed in a public consultation.
Alfie ran away when he was spooked during a walk, but while searching for him, his owners got an anonymous tip that he may have been stolen.
"The posters had been changed from missing to stolen, and it was the day after that that we got a message to say a picture of him had been put on Facebook, so he'd been dumped the next day," Jen Stevenson, one of Alfie's owners told STV News.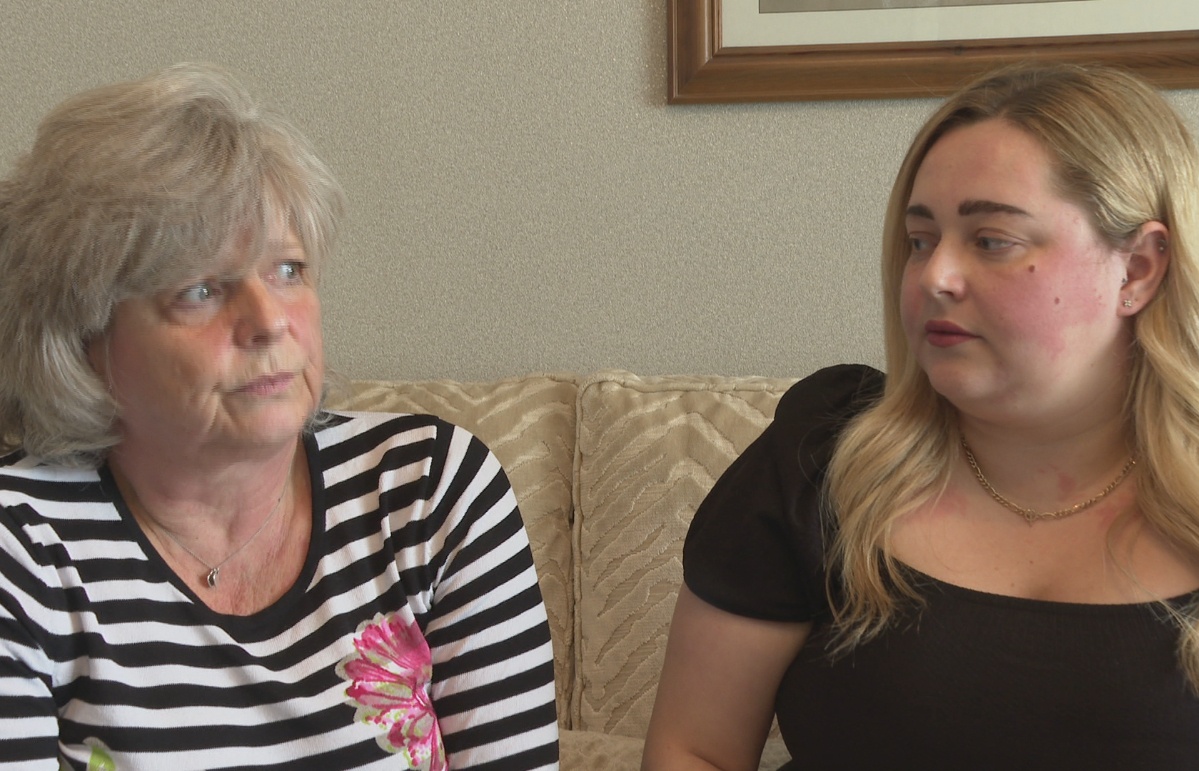 "There's been a lot of dogs going missing," Jen's mum Jacqui said.
"To us, Alfie's like our world… It was just – it was awful.
"I still can't understand why someone would think it's okay to take someone else's dog, because they are a member of your family. It's like someone's kidnapped one of your family."
They were helped by volunteers at Ayrshire Dog Drone Rescue – which looks for missing pups.
But the number of stolen pets they're now trying to track down is increasing hugely.
"Recently we've been involved with six dogs in the last three or four weeks that have been stolen," lead volunteer Liz Milligan said.
"We've found most, we have one outstanding, but it is getting a lot busier.
"We take it to heart. It's not just their dogs. We treat them like our dogs. To watch an owner go through what they're going through is heartbreaking."
Proposed by Conservative MSP Maurice Golden, the Dog Abduction (Scotland) Bill received full support from 92.4% of the 237 responses, while a further 4.2% were partially supportive.
If passed, the bill will create a specific crime of dog theft punishable by up to five years in prison.
Among those backing the bill was the Scottish SPCA, Dogs Trust, OneKind, Battersea Dogs and Cats Home and Canine Concern Scotland.
The bill will now be lodged at Holyrood where it will seek support from MSPs in order to be introduced and potentially become law.
Golden said: "Ensuring that we have a specific crime of dog theft means that the police are supported through data gathering and evidence collecting in order to tackle dog theft, but it also ensures that justice is served for those criminals who are stealing a family pet.
"It's been long said dogs are people's best friend – it's time the law in Scotland gave them the status and protection they deserve."
In its response, the Scottish SPCA said: "Dogs are seen as family members and losing a pet to theft is devastating for owners and for the pet. The society sees the immense value in the human-animal bond and the benefits the relationship can have on both people and pets.
"When a dog has been stolen this does trigger a traumatic experience for owners with expectation of police support rarely met, resulting in victims physically searching themselves, moving from local searches to regional and national searches."
The Scottish SPCA said it does not believe a price should be placed on an animal to determine the punishment for theft, or on the love between a person and their dog.
The Law Society of Scotland said it is not opposed to the creation of a new offence but will require more evidence to prove there is a need for it.