"The way the doctor broke the news to me… his words were actually, 'your life is never going to be the same again'."
It was the moment everything changed for Hayley Smith, 30.
Just one year after marrying Matthew, 32, her husband started complaining about headaches.
He then received the news he was living with a brain tumour.
Surgery successfully removed some of the tumour, but in April last year it had returned more aggressively.
That news came at the height of the Covid-19 pandemic, which delayed treatment.
When surgery eventually took place six months later, the tumour had increased in size.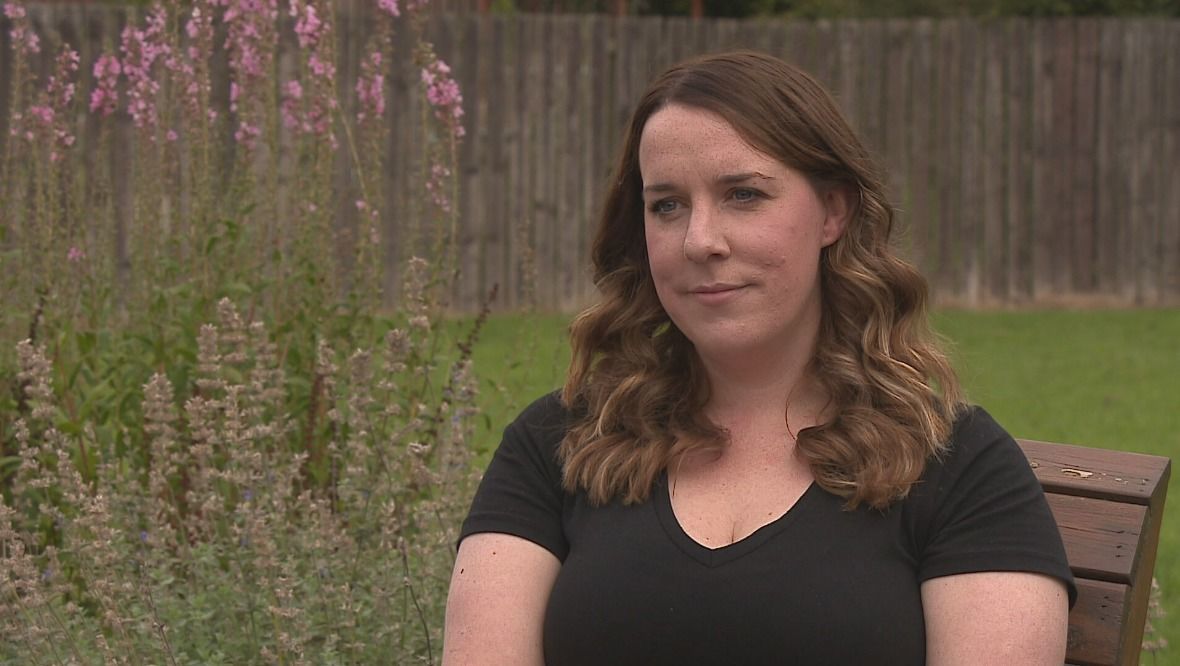 Mrs Smith, from Fauldhouse in West Lothian, told Scotland Tonight: "I would never, ever have known that there was anything wrong with him.
"Unfortunately, Matthew is now in a hospice. I don't think he has long left, I think a few weeks or maybe into a few months.
"They found two small bits of growth in different parts of Matthew's brain, and then said, 'but we can't do anything about it because of Covid. I think we both just fell to bits.
"Brain tumours don't wait, they can grow very quickly. I think if they could have caught it when it was much smaller, it might not have had to go to surgery."
'You get this feeling of just a massive part of your life being sliced away'
Brain tumours kill more people under the age of 40 than any other cancer in the UK. Late detection in an emergency department also accounts for 64% of all diagnosis.
Duncan McLean was in his final year at the University in Bristol when his headaches began.
After returning home to Gullane, East Lothian, in 2016, he visited his GP but the pain did not go away.
On his fourth trip to the doctor, he was referred for a CT scan, which revealed a brain tumour.
Just two days later, the 20-year-old died in hospital.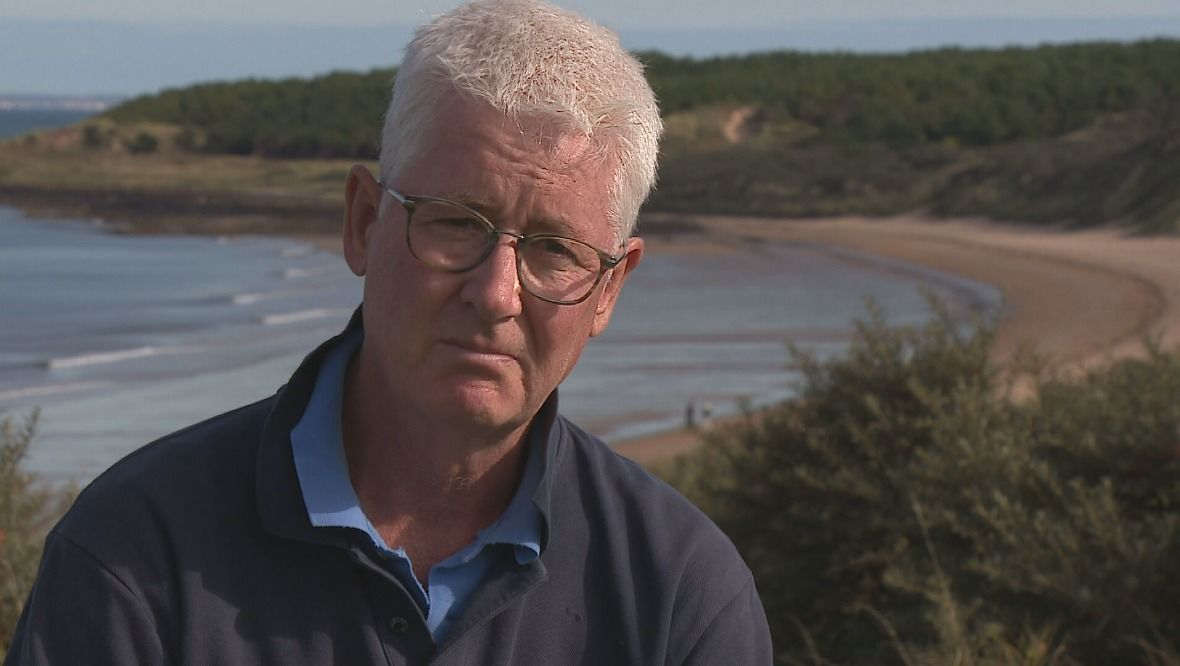 His father Iain told Scotland Tonight: "We had no thought that this was going to be so sudden.
"He then had seizures overnight, two seizures and was effectively at that point brain-dead.
"He was on a ventilator and we had to go and consult with the doctors and agree to switch off the ventilator.
"You get this feeling of just a massive part of your life being sliced away."
Mr McLean has now helped raise more than £120,000 for The Brain Tumour Charity.
He said: "Better and quicker diagnosis is really important. Brain tumours tend to be needles in haystacks.
"Awareness should help get people diagnosed early and give people a better chance.
"But we need to support the research on a long-term basis, because in brain tumours, the treatments have not improved for almost 40 years."
'The bottom of your world does fall out'
Only 12% of people in the UK live more than five years after diagnosis of a brain tumour.
Rhudi Kennedy was a schoolboy when his family rushed him to hospital urging for a scan.
He had been suffering from headaches for nine months and had been to visit a number of medical professionals.
It was this scan that found a tumour the size of a tennis ball. But seven years on, it has been successfully removed.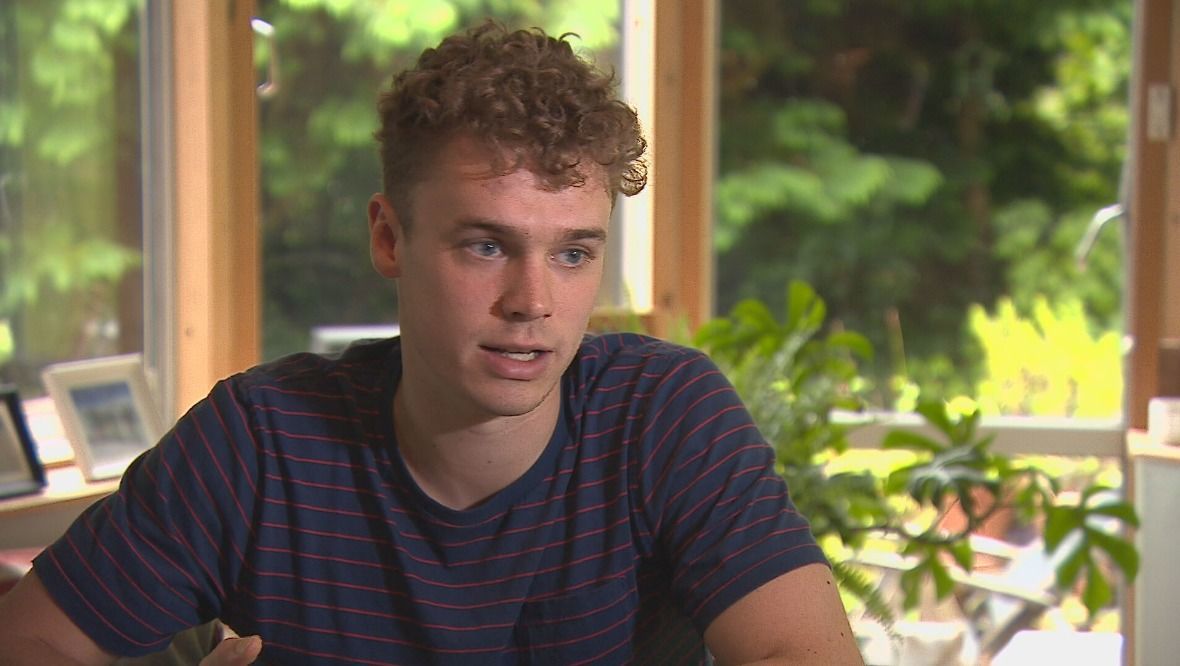 The 20-year-old, from Blanefield but who studies and lives in St Andrews, said: "They gave me a CT scan reluctantly, and about 30 minutes later they came back – just said they'd found a tennis ball-sized tumour on my brain.
"The bottom of your world does fall out. But strangely it was actually relief that I felt. This gave an actual reason as to why my pain was there and how it could go away."
Mr Kennedy said he feels "lucky" to still be alive, adding: "It's all about raising awareness for health professionals because it's easy to say that barely anyone has a brain tumour.
"You can't just ignore the real cases. This is real and we need to do something about it."
'This is the first of its kind'
Currently CT scans are the only effective way of identifying a brain tumour.
Clinical trials are under way on a blood test that hopes to diagnosis brain tumours at their earliest point.
Created by company Dxcover, based at the University of Strathclyde, and with support from the University of Edinburgh, early studies show the test can detect tumours within one hour.
Dr Matt Baker, co-found of Dxcover, said: "We expect, if everything goes well, we expect this to be in use within three to five years. This is the first of its kind.
"If we can identify tumours early enough, then surgery will be more successful.
"I think if we can carry on innovating and carry on researching, we will see the benefit coming through and increase patients quality of life straight away."
The full report will be shown on Scotland Tonight at 7.30pm on Thursday.
STV News is now on WhatsApp
Get all the latest news from around the country
Follow STV News
Follow STV News on WhatsApp
Scan the QR code on your mobile device for all the latest news from around the country