Lidl GB has issued a recall of Starovice Czech Lager 5.0% due to the presence of sulphur dioxide, which is an allergen, not being mentioned on packaging.
The supermarket giant originally issued the recall to only include products best before October 16, 2022, but the recall has now been extended to all bottles best before or on December 23, 2022.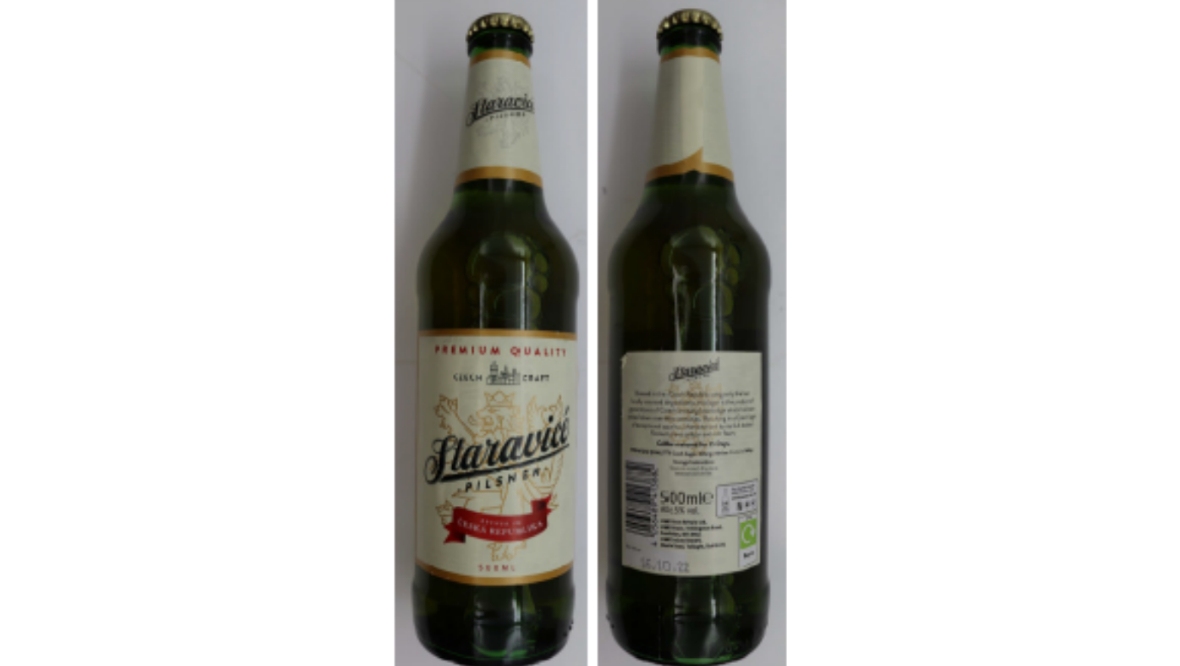 The presence of sulphur dioxide in the lager means the product is a possible health risk for anyone with a sensitivity to sulphur dioxide and/or sulphites.
Lidl has warned customers with allergies or intolerance to sulphur dioxide or sulphites to not consume the product.
Instead, a full refund will be issued upon the product's return to any Lidl store, with or without a receipt.
The recall has been issued across Scotland, England and Wales.
Any customers with queries or concerns can contact Lidl GB Customer Serviceson 0370 444 1234 or at customer.services@lidl.co.uk.